Who is Charlie Plummer?
In the vast galaxy of young talent in Hollywood, Charlie Plummer is a shining star on the rise. According to his fans and critics, with his magnetic charisma, genuine acting prowess, and dedication to his craft, he's making waves in the entertainment industry, and captivating audiences worldwide. He has nearly 30 acting credits to his name, and effortlessly transitions between different genres and characters, showcasing his range and depth. From the heart-wrenching drama "Lean on Pete" to the psychological thriller series "Looking for Alaska" and the coming-of-age comedy "Spontaneous", Charlie Plummer continues to surprise and impress both critics and fans alike.
Let's take a closer look at the journey of this remarkable young actor.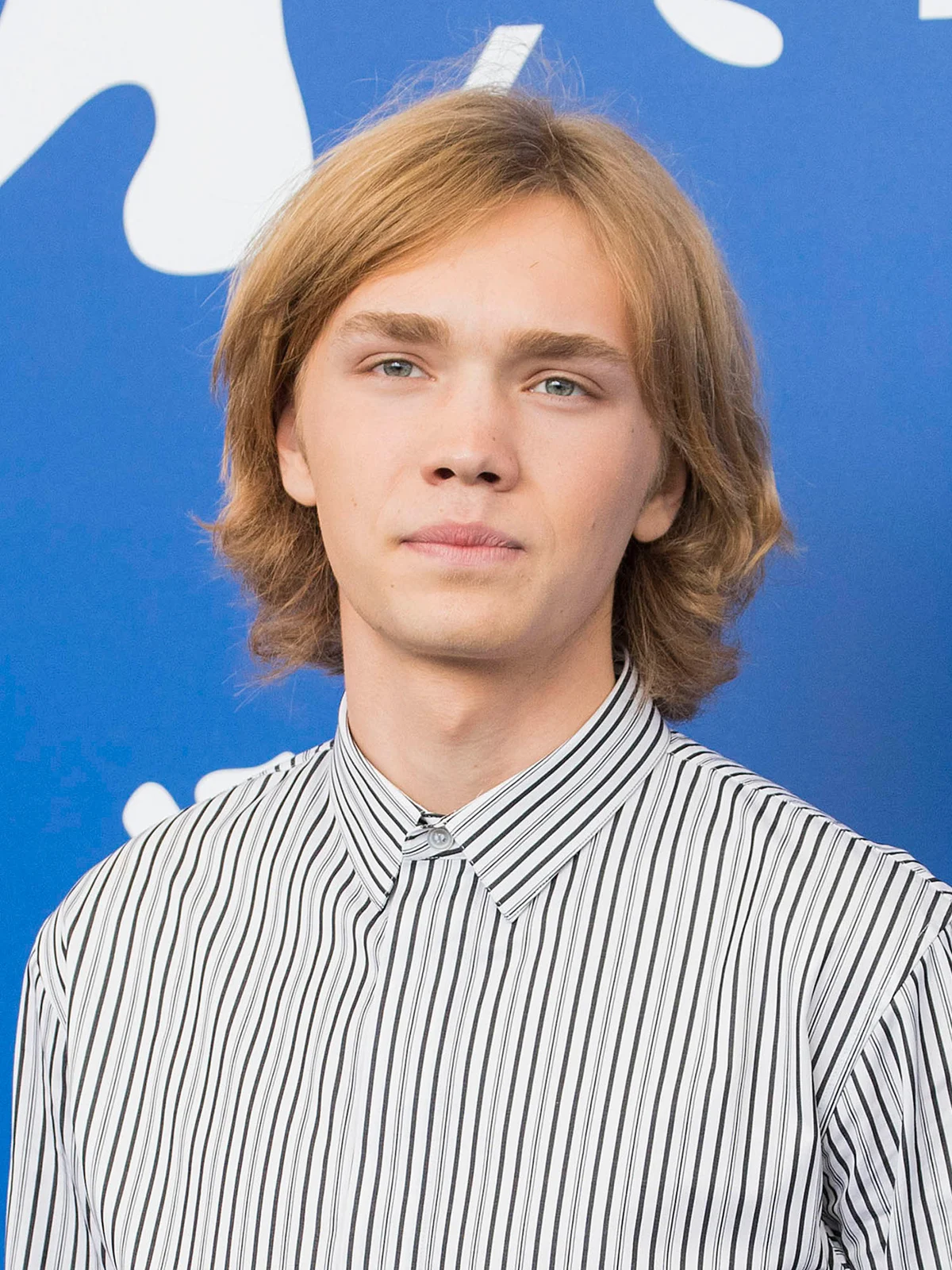 Early life, family, and education
Born Charlie Faulkner Plummer under the zodiac sign of Gemini on 24 May 1999, in Poughkeepsie, New York USA, he holds American nationality and comes from a family of Irish, Scottish, English, German and Dutch descent. He was raised by his parents, writer and producer John Christian Plummer, and theatre actress Maia Guest, alongside his younger brother, James. Fun fact: People assumed that Charlie is related to his co-star from "All the Money in the World", the great Christopher Plummer, however, the truth is that they just share the same surname.
Growing up in a family that encouraged his artistic pursuits, Charlie discovered his love for performing early on; one of his early idols was Mark Rylance. Growing up, Charlie took part in school plays and local theater productions, igniting the spark that would lead him to the silver screen.
When it comes to his educational background, Charlie attended seven high schools, since the family moved a lot. However, Charlie also early began acting, and due to his demanding schedule, he eventually enrolled at the Professional Children's School, and upon matriculating in 2017, he didn't go to college but pursued his acting career.
Roles in movies
Charlie made his first movie appearance playing Young Frank in the 2010 short movie "Frank", written and directed by Gian Franco Morini and Filippo M. Prandi, which although having no nominations was high-rated by the audience (7.8/10).
Charlie followed with his role as Young Jordan in the 2011 movie "We Are the Hartmans". Next, he was seen in the 2012 movies "Not Fade Away" and "Alan Smithee", before he landed his first lead role, when in 2015, he was cast to play Jack in the adventure drama "King Jack", the story about the boy Jack trapped in a feud with an elder bully.
With an unforgettable ensemble cast including Chloë Sevigny and Steve Buscemi, Lean On Pete is the spring's must-see heartbreaker. Get your tickets today! — http://tickets.leanonpete-movie.com/

Posted by Lean on Pete on Thursday, April 26, 2018
Two years later came Charlie's breakthrough moment in the film "Lean on Pete", in which he portrayed Charley, a teenager who embarks on a journey across the American Northwest to work as a horse trainer, and befriends a failing racehorse. Charlie's poignant and heartfelt performance garnered widespread praise, and established him as a rising talent to watch. This role earned Charlie six award nominations and three wins, including the Venice Film Festival Marcello Mastroianni Award for Best Young Actor.
Later in 2017, he was seen in the biographic drama "All the Money in the World", playing the role of John Paul Getty III, a kidnapped 16-year-old boy whose billionaire grandfather didn't want to pay the ransom. Charlie starred opposite Michelle Williams, Mark Wahlberg and Christopher Plummer.
The movie had 15 award nominations, including an Oscar nomination for Best Performance by an Actor in a Supporting Role (Christopher Plummer).
Charlie was next seen in "Dark Was the Night" (2018), "Share" (2019), the critically acclaimed "Words on Bathroom Walls" and "Spontaneous" in 2020, and "Wildflower" (2022), among many others. Most recently, he played Dylan in the 2023 drama "National Anthem", also starring Eve Lindley and Rene Rosado. This drama followed the story of a construction worker who joins a group of queer rodeo performers, and it was nominated for the SXSW Film Festival Audience Award – Narrative Spotlight.
As fans eagerly await his upcoming projects, we have good news: Charlie has finished the filming of three movies, entitled "Snow Ponies", "Raised Eyebrows" and "The Return", all currently in development, and set to be released soon.
Roles in series
When it comes to Charlie's television work, he debuted as Bully in an episode of the series "Onion SportsDome" in 2011, followed by his recurring role as Michael Thompson in less than ten episodes of the hit series "Boardwalk Empire", from 2011 through 2013.
'Looking For Alaska': Kristine Froseth & Charlie Plummer Set As Leads In Hulu Limited Series https://t.co/0sx7BxnGp5 pic.twitter.com/rr3vw2xLeq

— Deadline Hollywood (@DEADLINE) October 30, 2018
Charlie was then cast as Timmy Sanders in "Granite Flats", in which he appeared in all 24 episodes between 2013 and 2015. The drama is about three young amateur detectives who struggle to unravel the secrets of a small town, when a mystery item falls from the sky and a military base collapses.
In 2019, Charlie landed the role of Miles 'Pudge' Halter in the TV mini-series "Looking for Alaska", based on the novel of the same title by John Green, in which he starred opposite Denny Love and Kristine Froseth. Most recently, Charlie was seen as Young Franklin Delano Roosevelt in two episodes of the series "The First Lady" in 2022.
Love life, dating, and relationships
Like many of his fellow actors, Charlie has been the subject of various speculations about his love life, but also his sexual orientation. He prefers to keep his personal life secret, however, what we do know is that he was in a two-year-long relationship with American singer, Samia Finnerty, from 2016 and ending in 2018, and it seems that Charlie's heart healed quite fast.
Soon after, he began dating American model Lizzie Swanson; it appears that after a few dates, the two found love, and judging by Charlie's Instagram posts, as of September 2023, their relationship is still on. He often shares Lizzie's photos with captions full of love and kind words.
Age, height, and net worth
Charlie is 24 years old, and his trademarks are his blonde hair and green eyes. He stands at the height of 5ft 10ins (1.78m) and weighs around 155lbs (70kgs).
If you've wondered how rich this young actor is, according to sources, as of September 2023, Charlie has a net worth estimated at over $8 million. Most of the income he's earned is thanks to his acting talent.