Who is Leslie Easterbrook?
Leslie Easterbrook is an American actress best known for her role as Sgt. Debbie Callahan in the "Police Academy" film series. Additionally, she has made appearances in various TV series and films, including "The Devil's Rejects" (2005) and "The Dukes of Hazzard" (2005).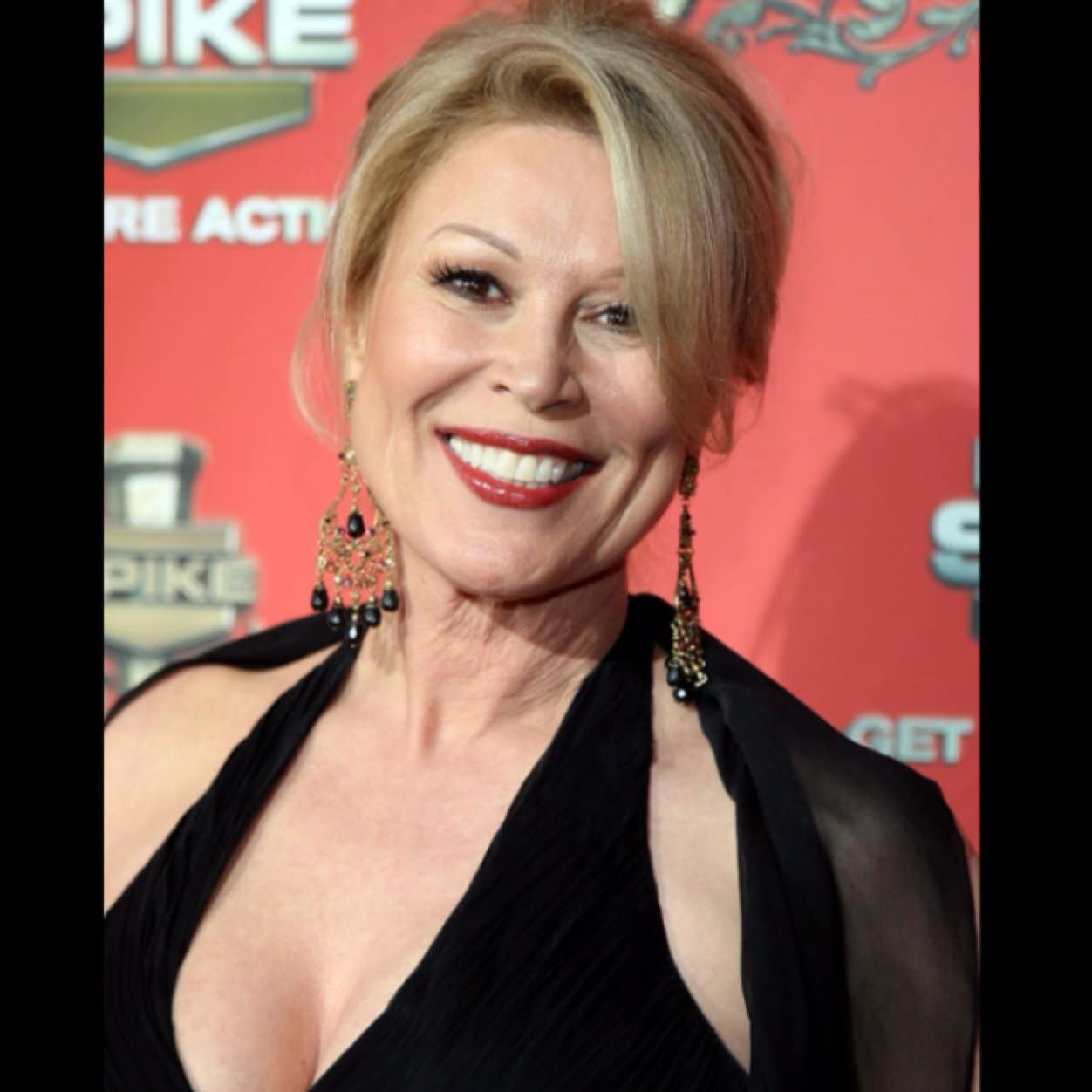 Leslie Easterbrook Wiki: Age, Childhood, and Education
Leslie Easterbrook was born on 29 July 1949, in Los Angeles, California USA. Her biological mother abandoned her upon her birth and she was adopted by Carl Easterbrook and his wife Helen at nine months old. Her adoptive father was a music professor, while her mother worked as an English teacher at the public University of Nebraska at Kearney. She grew up in Arcadia, Nebraska, and went to Kearney High School. After matriculation, she enrolled at Stephens College, from which she obtained her degree in acting.
Career Beginnings and Immediate Success
She began her acting career with minor roles in such projects as the film "Just Tell Me What You Want" (1980), and then the series "Me and Maxx". However, she was soon able to secure her first major role, as Rhonda Lee in the TV series "Laverne & Shirley" (1980–1983). The show, starring Penny Marshall and Cindy Williams, follows the comedic adventures of two friends as they navigate life in Milwaukee, working at a brewery.
In 1984, Leslie secured one of her most memorable roles as Sgt. Callahan in "Police Academy" (1984). This comedy film starred Kim Cattrall, Steve Guttenberg, G.W. Bailey, and revolves around a group of misfit police recruits and their quirky training experiences. Leslie continued her career by reprising her role as Lt. Callahan in the beloved "Police Academy" franchise. In "Police Academy 3: Back in Training" (1986), she starred alongside main stars Steve Guttenberg and Bubba Smith as the misfit recruits return for more hilarity during advanced training.
She continued her comedic journey in "Police Academy 4: Citizens on Patrol" (1987), once again as Callahan. This time, the team faces a new challenge as they train civilian volunteers.
Easterbrook returned in "Police Academy 5: Assignment: Miami Beach" (1988), maintaining her role as Callahan. The plot takes the crew to Miami Beach for more uproarious adventures.
During the 1980s, alongside her role in the "Police Academy" films, Leslie also featured in other projects. In 1986 and 1987, she joined the cast of the TV series "Ryan's Hope" as Devlin Kowalski, appearing in 23 episodes. This soap opera featured stars such as Kate Mulgrew, Bernard Barrow, Helen Gallagher, Malcolm Groome, and Michael Hawkins.
Before the decade ended, she appeared in the sixth "Police Academy" installment, entitled "City Under Siege".
The '90s
Leslie spent the majority of the decade guest-starring in various TV series, including "Matlock", "Baywatch", and "Bodies of Evidence", while also played Capt. Callahan in another police academy story, entitled "Police Academy: Mission to Moscow". In the second half of the decade, she was seen in the TV series "Diagnosis Murder" (1998) and appeared in the film "The Hunted", starring Christopher Mayer, Charlene Blaine, and Thomas Burr.
The 2000s
Leslie kicked off the new millennium with film roles. In 2001 she was Jesse Darcy in the film "The Song of the Lark", while in 2003 Easterbrook took on the role of Helen in the film "Dismembered". This suspenseful thriller tells the chilling tale of a city plagued by a mysterious killer who leaves body parts in his wake. The film was directed by Ewing Miles Brown and featured stars such as Lee Horsley, Judson Mills, and Bernie Kopell.
Leslie Easterbrook was part of the cast of "The Devil's Rejects" (2005), a gritty and intense film directed and written by Rob Zombie. In this movie, Easterbrook portrayed Mother Firefly. The plot follows the murderous Firefly family as they go on the run to escape the relentless Sheriff Wydell, who is determined to bring them to justice. The film featured an ensemble cast including Sid Haig, Sheri Moon Zombie, Bill Moseley, and William Forsythe.
Leslie Easterbrook portrayed Carol in the TV movie "A Family Lost" (2007). The film stars Cynthia Gibb as Valerie Williamson, a single mom, and her diabetic teen daughter Claire, played by Nicole Muñoz. The story revolves around their survival after a plane crash, only to discover that they are still in danger, along with a suspicious fellow passenger named Marcus Vegarra, portrayed by Zak Santiago.
Leslie Easterbrook portrayed Patty Frost in the film "Halloween" (2007), directed by Rob Zombie. The movie stars Scout Taylor-Compton as Laurie Strode, Malcolm McDowell as Dr. Samuel Loomis, and Tyler Mane as Michael Myers. In this installment of the iconic slasher franchise, Michael Myers escapes from a mental institution after 15 years and returns to Haddonfield to find his baby sister, Laurie, leading to a terrifying showdown.
Easterbrook portrayed Lana Gambol in the film "Retribution Road" (2007), originally entitled "Blue Eyes". The movie features Michael Gregory as Sheriff Bob Gimbol and John Castellanos as Johnny Rios.
It tells the story of Johnny Rios, known as "Blue Eyes", the most sadistic outlaw in South Texas. After his capture during a foiled bank robbery, Sheriff Bob Gambol faces a dangerous ultimatum from Rios's family, leading to a tense and thrilling showdown in the sleepy town of Wardlaw.
Two years later, she played Bet Tanen in the crime drama "Black Water Transit", directed by Tony Kaye. The film revolved around the divergent agendas of criminals, cops, and lawyers as they clash over a shipment of illegal firearms and a double homicide. Easterbrook joined a cast that included Karl Urban, Brittany Snow, Aisha Tyler, and others.
Leslie Easterbrook took on a significant role in the short-lived TV series "The Funny Man" (2011). This suspenseful series cast her alongside Ryan Reyes and Abby Wathen. "The Funny Man" delves into a disturbing narrative in which a troubled comedian becomes a captor, recording his victims on a smartphone. He forces them to utter something humorous on camera before their lives are tragically cut short.
In 2012, Leslie Easterbrook starred in the drama film "Find Me". Directed by Katarina Rue, the movie explores the story of a group of friends who reunite after 12 years following the disappearance of one of their own. However, the secrets that had driven them apart threaten to tear them apart for good.
Leslie Easterbrook shared the screen with Scott Michael Campbell and Haylie Duff in the romantic comedy "The Wedding Pact" (2014). The film revolves around Mitch and Elizabeth, who make a pact that if they are both unmarried after ten years, they will marry each other. The story takes a twist when Mitch surprises Elizabeth by fulfilling their pact after a decade, leading to romantic and comedic moments.
Leslie Easterbrook appeared in the film "NightLights" (2014), directed by David Midell. She played Gina in this drama film which tells the heartfelt and true-to-life story of Erin Logan, portrayed by Shawna Waldron, who is the sole caretaker for her twin brother Jacob, severely affected by autism. As Erin stumbles upon opportunities for love and friendship, she must confront the challenges of providing care for her brother while seeking her own happiness and a fulfilling life.
In 2016, Leslie Easterbrook starred in the film "Greater". Directed by David L. Hunt, the movie is a sports drama that tells the inspirational story of Brandon Burlsworth, considered one of the greatest walk-ons in the history of college football.
Easterbrook appeared in the film "The Baby Pact" (2022), also known as "The Wedding Pact 2: The Baby Pact". Directed and written by Matt Berman, this movie is a sequel to "The Wedding Pact" and stars Easterbrook alongside Gail O'Grady and Heather McComb. The film revolves around a major event in Elizabeth's life that prompts her to leave Boston, setting the stage for a new chapter in her journey.
In recent years, Leslie Easterbrook continued her career with both TV movie and film roles. In "Give Till It Hurts" (2022), a dark comedy set in the '80s, she appeared alongside Duane Whitaker and Daniel Roebuck. The story revolves around two brothers seeking the return of their inheritance, which their deceased mother had donated to a televangelist, leading to comedic and intriguing situations.
She is currently working on several projects, including the upcoming horror film "William Froste", directed by Michael Leavy and co-starring Miko Hughes and Adrienne King.
Moreover, she will have a minor role in the sci-fi comedy film "Stuck!" as Mom, joining the cast that will include Ellen Schoeters, Csaba Martin and Steve Guttenberg.
Net Worth
According to authoritative sources, Leslie Easterbrook's net worth is estimated at $1.5 million as of mid-2023.
Personal Life, Married, Husband, Children
Leslie Easterbrook was married to actor Victor Holchak from 1979 until 1988. They didn't have children.
She subsequently married Dan Wilcox, a producer and screenwriter, date of marriage unknown; they have no children.
Appearance and Body Measurements
Leslie Easterbrook has blonde hair and blue eyes. She stands at a height of 5ft 8ins (1.73m), weighs approximately 130lbs (60kgs), with vital statistics of 35-24-35, and bra size 40C.