Who is Marwan Kenzari?
Dutch actor Marwan Kenzari was born  of Tunisian descent, in The Hague, the Netherlands, under the zodiac sign Capricorn on 16 January 1983. He has 36 acting credits and is perhaps known best for playing Jafar in the 2019 adventure family comedy movie "Aladdin", which starred Mena Massoud, Naomi Scott and Will Smith, and was written and directed by Guy Ritchie. It follows a kind-hearted street urchin who's found a magical lamp with a wish-granting genie in it, and the film won nine of its 48 award nominations.
Marwan's currently shooting for the upcoming movies "The Return", "Any Other Night" and "The Old Guard 2".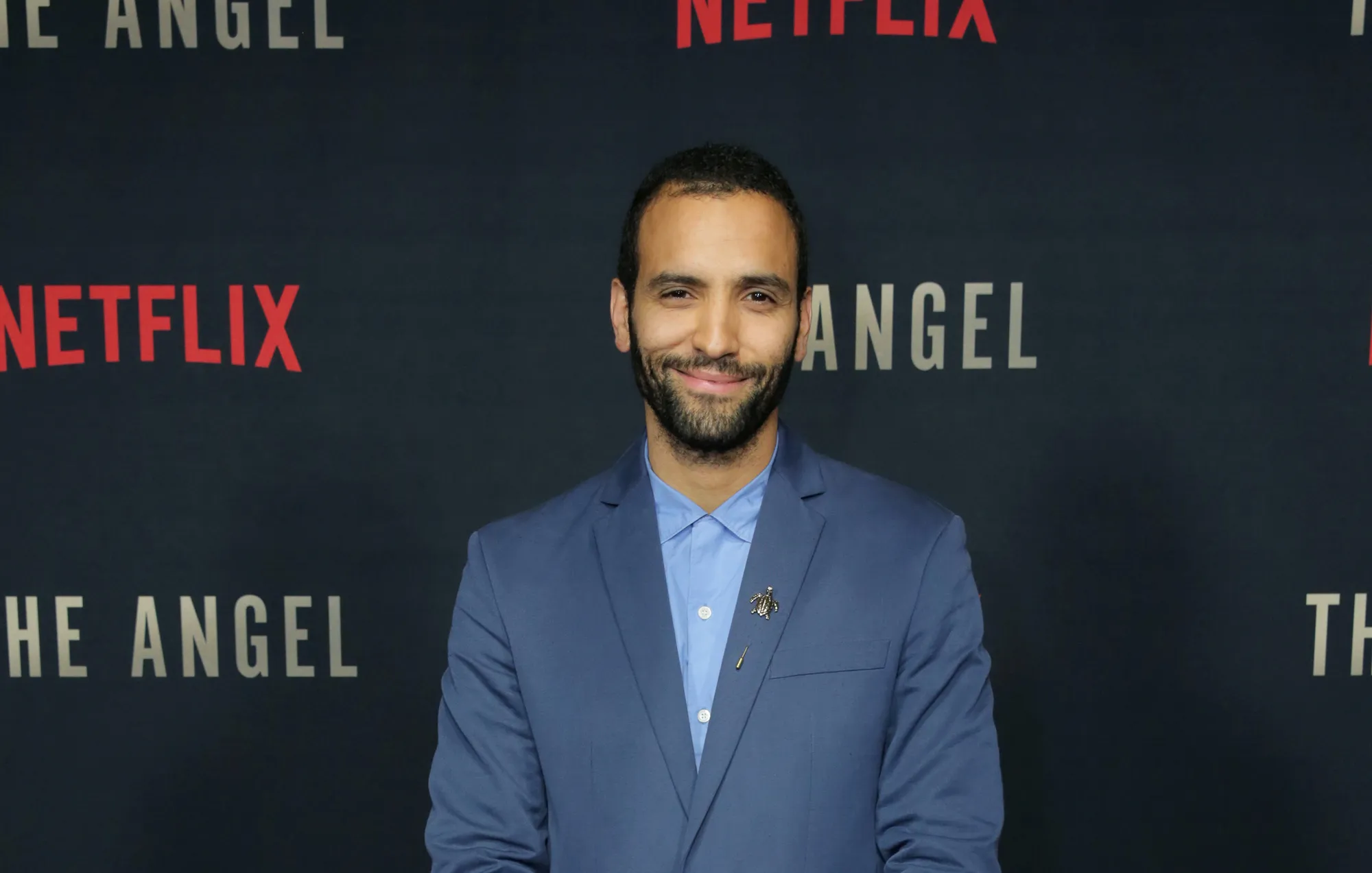 Education and early life
Marwan was raised in The Hague by his mother who was a homemaker and father who was a construction worker; not many other details have been shared about his family as he respects their privacy, but it's believed that Marwan's an only child as he's yet to speak about having siblings..
Marwan was mostly into playing soccer while growing up, and was on his high school's team; he was still attending the school when his girlfriend signed them both up for an audition for a Dutch production of the musical "Chicago".
Marwan matriculated in 2001, and then worked a number of jobs to financially support himself; he enrolled at Maastricht Academy of Dramatic Arts in 2005, graduating with a Bachelor's degree in 2009. He was then hired by the largest repertory company in the Netherlands – Toneelgroep Amsterdam – and toured with them around the US and Europe.
Roles in movies
Marwan's debut film role was playing Giac in the 2008 drama "Katia's Sister", and some of his following roles were in the comedy "The Last Days of Emma Blank", the drama "Maite was Hier" and the short drama "Wolken #2", all released in 2009.
In 2010, he portrayed Tom Fenneker in the crime thriller "Loft", which starred Barry Atsma and Fedja van Huet, and was directed by Antoinette Beumer. It follows five best friends all of whom are married, and who've decided to rent a loft together so that they could bring their lovers there; the film won three of its seven award nominations. Marwan was then cast to appear in the drama "Rabat", the short drama "Mix Tape" and the short adventure "Zwerfhonden", all released in 2011.
The year 2012 saw him portray Youssef in the popular action crime comedy "Black Out", which starred Kim van Kooten and Raymond Thiry, and was directed by Arne Toonen. It follows a retired criminal who has 24 hours to find a bag of coke which has been stolen from a group of ruthless gangsters or they will kill his fiancé; the movie was nominated for five awards.
In 2014, Marwan portrayed the lead character Detective Ron Leeflang in the biographical crime drama "Accused", which also starred Barry Atsma and Sallie Harmsen, and was directed by Paula van der Oest. It follows a young assistant district attorney who's put a serial killer woman in jail but has now found evidence which might prove her innocent; the movie won five of its 18 award nominations.
Some of Marwan's most recent movie roles have been in the 2020 war thriller "The East", the 2022 action fantasy adventure "Black Adam" and the 2023 action adventure comedy "Ghosted".
Roles in TV series
Marwan's appeared in only three TV series.
His debut was playing Luca de Keyzer in seven episodes (2008-2010) of the crime action "Flikken Maastricth", which was created by Jan Harm Dekker and Rolf Koot back in 2007 and today stars Angela Schijf and Victor Reinir. It follows the lives of two police detectives, and the series has won one of its two award nominations.
The year 2012 saw Marwan play Frank Hendrikx in the episode "Hardcore Never Dies" of the thriller "Van God Ios", and his only other TV series role has been portraying Mustafa 'Moes' Eski in eight episodes (2012-2013) of the crime thriller "Penoza", which starred Sigrid ten Napel and Monic Hendrickx, and was created by Pieter Bart Korthuis and Diederik Van Rooijen. It follows Carmen who has to take her of her family's criminal business now that her husband's been murdered, the series aired from 2010 through 2017 and won five of its 10 award nominations.
Other credits
Marwan received special thanks for the 2015 comedy movie "Homies" and the 2017 historical documentary film "Intent to Destroy: Death, Denial & Depiction".
He produced the 2020 war thriller movie "The East".
Marwan's recently appeared in talk-shows "Entertainment Tonight" and "De Avondshow met Arjen Lubach".
Awards and nominations
Marwan won a 2013 SUBTTITLE European Film Festival Angela Award for Best Actor and a 2013 Nederlands Film Festival Golden Calf Award for Best Actor, both for his performance in the 2013 crime thriller movie "Wolf".
He was also nominated for a 2014 Rembrandt Award for Best Dutch Actor, for "Wolf", a 2019 Teen Choice Award for Choice Movie Villain, for "Aladdin", and a 2020 Nederlands Film Festival Award for Best Actor, for "Instinct".
Love life and girlfriend
Marwan rarely speaks about his love life in public but can occasionally be seen attending his red carpet events hand-in-hand with his girlfriend Atelier Nora Ponse, a Dutch model currently signed to Ulla Models Amsterdam.
The two haven't disclosed the exact date of when they began dating but it's believed that they went on their first date in either 2017 or 2018; the first time that they appeared in public together was at the "Aladdin" premiere. Nora's steadily making a name for herself in the modeling industry, and is today followed by over 8,000 people on Instagram, while she's posted close to 250 pictures and videos onto the network.
There are no other women whom Marwan's perhaps been with, that we know about; he's in a relationship with Atelier Nora Ponse as of September 2023, hasn't married and doesn't have children.
Interesting facts and hobbies
Marwan's fluent in French, English, Dutch and Arabic.
He's followed by over 80,000 people on Instagram and has posted close to 60 pictures and videos; most of Marwan's content features him spending time with his friends and family, while other is about the movies in which he's appeared.
He works out at the gym nearly every day, and has revealed that this is mostly because of his career.
Marwan practices boxing, and enjoys playing soccer and tennis with his friends in his spare time.
He loves animals, and some of his favorites are dolphins, horses and tigers; he's recently got a pet dog which can be seen featured in a couple of his Instagram pictures.
Dwayne Johnson is one of his favorite actors, and some of Marwan's favorite movies are "Fighting with my Family", "Gridiron Gang" and "Central Intelligence".
Appearance and net worth
Marwan's age is 40. He has brown hair and eyes, weighs around 175lbs (80kgs) and is 6ft (1.83m) tall.
Marwan's net worth's been estimated at over $1.3 million as of September 2023.