Who is Henning May?
German singer-songwriter Henning May, was born under the zodiac sign Capricorn on 13 January 1992, in Cologne, Germany. He's probably known best for being the frontman and singer of the German rock 'n' roll band AnnenMayKantereit; they formed in 2011 and have since released five albums, and while they mostly perform in German, they've also released a couple of songs in English.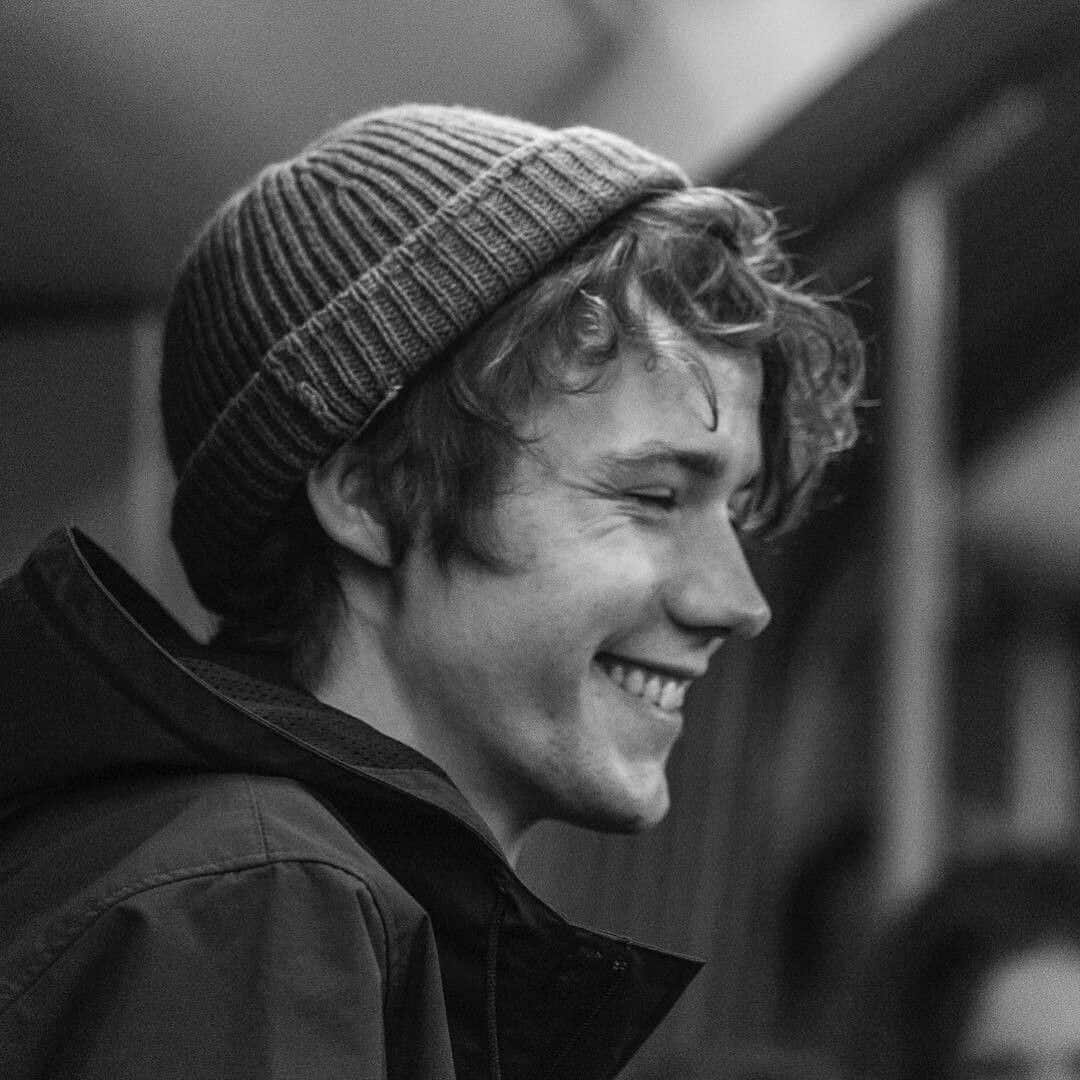 Education and early life
Henning and his brother were raised solely by their father in Cologne as their mother abandoned the family when the boys were very young; not many details have been shared about Henning's father and brother because he respects their privacy.
He studied at the Schiller Gymnasium (high school) in Cologne and it was during his time there that he fell in love with music; Henning was a member of the school's music program Schiller Musiziert, and it was there that he met his future bandmates Severin Kantereit and Christopher Annen. Some of Henning's other interests during his teenage years were appearing in school plays, playing soccer and taking dance lessons.
He matriculated in 2011, and then focused on making a name for himself in the music industry rather than pursuing a college degree.
The band AnnenMayKantereit
Henning, Christopher and Severin performed in the streets of Cologne prior to founding their band AnnenMayKantereit; they combined their last names for the name of the band.
Once they became more serious about pursuing a career in music, the trio welcomed Lars Lotgering as their double bass player, and then released their debut album "AnnenMayKantereit" in 2013; the album was partly recorded on the street and is no longer available, while it failed to chart. Lars was then replaced by Malte Huck.
The band gained recognition with the release of their music video "Wohin du Gehst", and they then embarked on a tour around Germany; the summer of 2014 saw them perform at a number of festivals, including the Reeperbahn Festival, the Open Flair and the Appletree Garden Festival. AnnenMayKantereit were finalists for the ARD-Jugendprogramme New Music Award, and they then performed as the supporting act of German singer-songwriter Clueso, and the German rock 'n' roll band Beatsteaks.
They signed a contract with Universal Music Group in 2015 and released their debut extended play (EP) "Wird Schon Irgendwie Gehen" on 16 October 2015; it was followed by their second album "Alles Nix Konkretes" in March 2016, which topped the German Albums Chart and the Austrian Albums Chart, while it also peaked at #6 in Switzerland.
AnnenMayKantereit's third album "Schlagschatten" came out on 7 December 2018, and peaked at #2 in Germany, #3 in Austria, and #10 in Switzerland. It was announced on 8 January 2019 that the band would no longer be working with the international music publisher BMG Rights Management, and they then spent most of the year touring around Europe.
They had to cancel all of their concerts starting from March 2020 because of the outbreak of the coronavirus, but it's interesting to mention that the band was involved in the Fridays for Future mass demonstration in Berlin, Germany in September 2020.
In November 2020, they released their surprise album "12" without any prior announcement, and it peaked at #17 in Switzerland, #8 in Austria and #4 in Germany. They went on to cover the song "Tom's Diner" by Suzanne Vega, and it charted at #63 in the UKs, marking their first UK hit; the song also peaked at #63 in Ireland.
As their bassist Malte had left the band in 2020, AnnenMayKantereit revealed in May 2022 that they had welcomed Sophia Chassee as their new permanent bassist. On 3 March 2023, the band released their fifth album "Es Ist Abend Und Wir Sitzen Bei Mir", which topped the charts in Germany, peaked at #2 in Austria and #2 in Switzerland.
AnnenMayKantereit's released only a single live album: "AnnenMayKantereit & Freunde – Live in Berlin" in 2016.
The band launched their YouTube channel on 5 March 2012, and their 251 videos combined have been watched over 1.1 billion times; the channel's today subscribed to by nearly 2.5 million people.
Love life and relationships
Because Henning prefers to keep the details of his love life to himself and is yet to speak about the girls whom he's maybe been with, his fans have started rumors on the internet which concern his sexual orientation.
Many of his fans believe that he's gay, and that this is why he avoids speaking about his past and present relationships in public; some have even claimed to have seen Henning kissing his boyfriend at various parties in Germany, but no evidence has been provided to support these claims, nor has Henning addressed the rumors.
There are also those who believe that he's straight, but is uninterested in love as he's currently focused on his career; this hasn't been confirmed either.
Henning seems to be unattached as of October 2023, hasn't married and doesn't have children.
Interesting facts and hobbies
Henning's built quite a fanbase for himself on the internet, and over 800,000 people are following him on Instagram today, while he's posted 34 pictures and videos onto the network; most content shows him performing with his band, spending time with his friends and partying.
Henning can play a number of instruments, and his two favorites are the piano and guitar.
He loves spending his spare time alone in nature, as he's surrounded by people most of the time.
Henning loves movies, and one of his favorite actresses is Diane Kruger, while some of his favorite films are "Inglourious Basterds", "National Treasure" and "Troy".
He's physically quite active as he enjoys working out at the gym, jogging, and playing various sports with his friends.
Some of Henning's favorite rock 'n' roll bands are The Rolling Stones, AC/DC, and The Who.
Appearance and net worth
Henning's age is 31. He has brown hair and eyes, weighs around 175lbs (80kgs) and is 6ft 1in (1.85m) tall.
Henning's net worth's been estimated at over $3 million, as of October 2023.