Who was Sonny Bono?
The late American actor, singer-songwriter and politician Salvatore Phillip 'Sonny' Bono was born in Detroit, Michigan USA, on 16 February 1935, meaning that his zodiac sign was Aquarius. He appeared in 36 movies and TV series, and is perhaps still remembered best for portraying The Bomber in the 1982 science fiction comedy movie "Airplane II: The Sequel", which starred Robert Hays and Julie Hagerty, and was written and directed by Ken Finkleman. It follows a passenger space shuttle which is headed straight for the Sun due to a faulty computer.
Sonny's remembered for a number of other things: he was married to famous American singer and actress Cher, and was the US representative for California's 44th district from 1995 until his passing.
Sonny died age 62 on 5 January 1998, after hitting a tree while snow-skiing.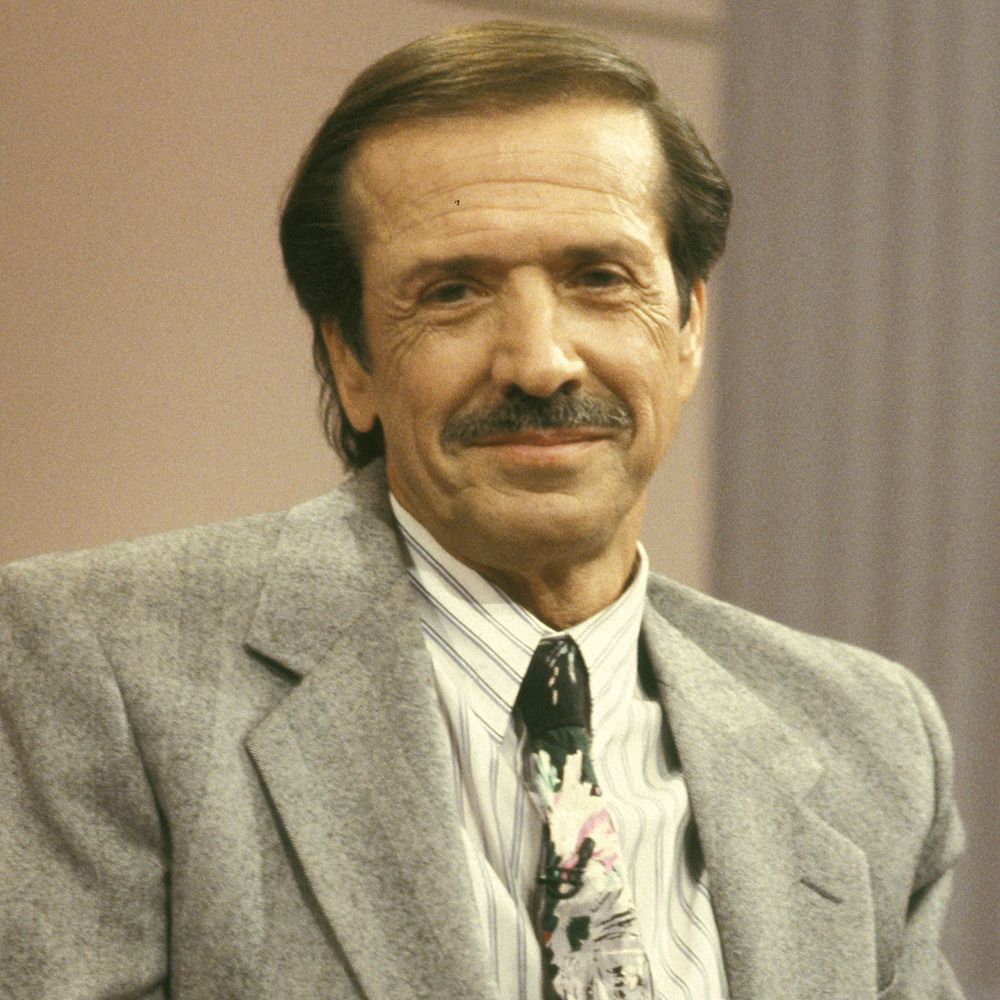 Education and early life
Sonny was raised in Detroit alongside his older sisters Betty and Fran, by their Italian father Santo Bono who was born in Montelepre, Palermo, and American mother of Italian descent Zena 'Jean' (nee DiMercurio); it was his mother who nicknamed him 'Sono', which eventually turned into 'Sonny'.
The family moved to Inglewood, California when Sonny was seven, but his parents divorced not long after this. He was in his early teenage years when he became passionate about music, and started writing songs; he was 16 when he wrote the song "Koko Joe", and it was recorded by the rock 'n' roll and blues duo Don and Dewey in 1958. The song has since been covered by numerous performers, most notably by The Righteous Brothers.
Sonny studied at Inglewood High School, but dropped out before he matriculating, wanting to focus on music; he worked various jobs to financially support himself while working on his way up in the music industry, including being a butcher's helper, construction laborer, and a truck driver.
Music career
Sonny launched his career upon signing a contract with Specialty Records as their songwriter, and gained recognition when Sam Cooke recorded his song "Things You Do to Me"; he then spent the early '60s working for the late American record producer and songwriter Harvey Phillip 'Phil' Spector as his percussionist and promotion man.
The year 1965 saw Sonny achieve commercial success when his and his second wife Cher's pop duo Sonny & Cher became highly popular; the two released many hit songs, including "The Beat Goes On" and "I Got You Babe", and Sonny played a pivotal role in Cher's early career, as he wrote and produced her hit singles "You Better Sit Down Kids" and "Bang Bang".
He had only a single hit as a solo artist: the 1965 song "Laugh at Me", which reached #10 on the Billboard Hot 100 chart. Sonny's one and only solo album "Inner Views" came out in 1967, and he spent the '70s working with Cher on her career.
Sonny then became more focused on acting, and one of his final music performances was singing the song "I Got You Babe" together with Cher on the talk-show "Late Night with David Letterman" on 13 November 1987.
Roles in movies
Sonny's debut film role was playing a supporting character in the 1965 musical comedy "Dr. Rock and Mr. Roll", and some of his following roles were in the 1965 music video "Sonny & Cher: I Got You Babe", the 1967 western musical comedy "Good Times" and the 1975 mystery thriller "Murder on Flight 502".
The year 1979 saw him portray Bruno Rotelli in the action adventure comedy "Escape to Athena", which starred Roger Moore and Telly Savalas, and was directed by George P. Cosmatos. It's a World War II movie about the Nazis and a group of allied prisoners of war. Sonny was then cast to play supporting characters in the 1980 action "Top of the Hill", the 1983 drama "Balboa" and the 1983 crime comedy "The Vals".
The year 1988 saw him star as Franklin von Tussle in the critically acclaimed family comedy "Hairspray", which also starred Ruth Brown and Divine, and was written and directed by John Waters. It follows a teenager who's come to Baltimore in 1962 to appear on a local dance show, and the film won one of its eight award nominations.
Some of Sonny's final film roles were in the 1990 comedy "Thanksgiving Day", the 1993 comedy "Leslie Nielsen's Bad Golf Made Easier" and the 1996 family comedy "First Kid".
Roles in TV series
Sonny's debut TV series role was playing Jerry in the 1967 episode "The Hot Number Affair" of the action crime adventure "The Man from U. N. C. L. E.", and the first half of the '70s saw him appear in an episode of the romantic comedy "Love, American Style", the drama "Marcus Welby, M. D." and the crime action "The Six Million Dollar Man".
"The Sonny and Cher Comedy Hour" ran from 1971 to '74, and was internationally popular, as was the concurrent "Sonny and Cher Show".
In 1977 and 1978, he played Guest Performer in three episodes of the comedy "Laugh-In", which starred Robin Williams and June Gable, and was nominated for two awards.
From 1978 through 1982, Sonny portrayed Steve Bloom and several other characters in five episodes of the romantic comedy "The Love Boat", which starred Bernie Kopell and Gavin MacLeod, and was created by Wilford Lloyd Baumes. It follows the people on the cruise ship Pacific Princess, the series aired its 250 episodes from 1977 through 1987 and won four of its 25 award nominations.
Sonny's three final TV series roles were playing Colin David in the 1991 episode "Stormy Mikey" of the fantasy comedy "Parker Lewis Can't Lose", The Mayor in three episodes of the 1991 drama "P. S. I. Luv U" and Mayor Frank Berkowitz in the 1993 episode "The Man of Steel Bars" of the adventure comedy "Lois & Clark: The New Adventures of Superman".
Other credits
Sonny composed the music for a number of movies and TV series, including the 1998 music video "Merril Bainbridge Feat. Shaggy: I Got You Babe", the 2006 short action comedy movie "Turkish Chat" and the 2011 comedy series "The Ben and Ari Show".
He wrote the 1969 romantic movie "Chastity", all nine episodes of the 1974 talk-show "The Troy Cory Evening Show" and the 1999 drama movie "And the Beat Goes On: The Sonny and Cher Story" (released posthumously).
Sonny received special thanks for the 2003 biographical musical documentary movie "Mayor of the Sunset Strip", the 2019 documentary film "The Jewels of the Salton Sea" and the 2019 documentary movie "Cher: Life in the Spotlight" (all posthumously).
Some of his final talk-show appearances were in "The Tonight Show with Jay Leno", "Late Show with David Letterman" and "Rock & Roll".
Awards and nominations
Sonny won two of his 17 award nominations: a 2004 Online Film & Television Association Film Award for Best Music, Adapted Song for Nancy Sinatra's song "Bang Bang" in the critically acclaimed action crime thriller movie "Kill Bill: Vol. 1", and a 2007 TV Land Award for Television's Greatest Music Moment (posthumously), for his and Cher's reuniting to sing the song "I Got You Babe" on the show "Late Night with David Letterman".
Sonny was also honored with his own star on the Hollywood Walk of Fame on 15 May 1998, awarded posthumously, and shared with Cher.
Politics
Sonny wanted to open a restaurant in Palm Springs, California but experienced difficulties with the local government bureaucracy, and this led him to enter politics. He was made Mayor of Palm Springs in 1998, a position which he kept for four years, and is credited with launching the Palm Springs Annual International Film Festival.
He ran for the US Senate as a Republican in 1992, but was elected to the US House of Representatives in 1994, serving until his death in 1998. Sonny's most notable work was perhaps the restoration of the Salton Sea.
Love life and wife
Sonny was married four times and had four children. His first wife was non-celebrity American Donna Rankin; they exchanged vows on 3 November 1954 and Donna gave birth to their daughter Christine on 24 June 1958. Sonny and Donna's divorce was finalized on 1 October 1962.
His second wife was American singer and actress Cherilyn 'Cher' Sarkisian; they married on 27 October 1964 and Cher gave birth to their son Chaz Salvatore Bono on 4 March 1969. Chaz is today a successful screenwriter, musician and actor. Sonny and Cher's divorce was finalized on 26 June 1975.
Sonny's third wife was American actress, model, businesswoman and author Susie Coelho; they married on 31 December 1981 but divorced on 21 November 1984.
He and his fourth wife, American politician and businesswoman Mary Whitaker married on 1 March 1986; she gave birth to their son Chesare Elan in 1988, and their daughter Chianna Maria followed in 1991. The marriage ended when Sonny died in 1998.
Interesting facts and hobbies
Sonny was the godfather of American singer-songwriter Anthony Kiedis, who's become popular for being a founding member and the lead vocalist of the rock 'n' roll band Red Hot Chili Peppers.
A park near the Salton Sea has been named in Sonny's honor; the documentary movie "Plagues & Pleasures on the Salton Sea" was released in 2005, and features Sonny and his struggles to have the place restored.
All official documents state that Sonny was a Roman Catholic, but it's widely known that he was interested in scientology and had taken various scientology courses together with his fourth wife.
The eulogy at Sonny's funeral was given by Cher, at the request of Sonny's fourth wife Mary; his headstone epitaph reads 'AND THE BEAT GOES ON'.
Mary's stated that Sonny was addicted to painkillers at the time of his death, and was taking nearly 20 pills every day.
One of Sonny's favorite actors was Silvester Stallone, and some of his favorite movies were "First Blood", "Rocky" and "Rocky III".
Today we're remembering singer and politician Sonny Bono, who was born on this day in 1935. pic.twitter.com/DWyTKQ9Ol1

— Eyewitness News (@ABC7NY) February 16, 2021
Appearance and net worth
Sonny would've been 88 today. He had brown eyes and black hair, was 5ft 5ins (1.65m) tall and weighed around 145lbs (66kgs).
At the time of his death, Sonny's net worth was estimated at over $4 million.