If there's something "Rust Valley Restorers" has taught us so far it's that there aren't any limits for a man who loves collecting cars. Ever since the show premiered in 2018, viewers from around the world have seen in detail how Mike Hall and his expert and entertaining team restored dozens of vehicles, regardless of how hard it was to say goodbye to the cars he spent several decades collecting.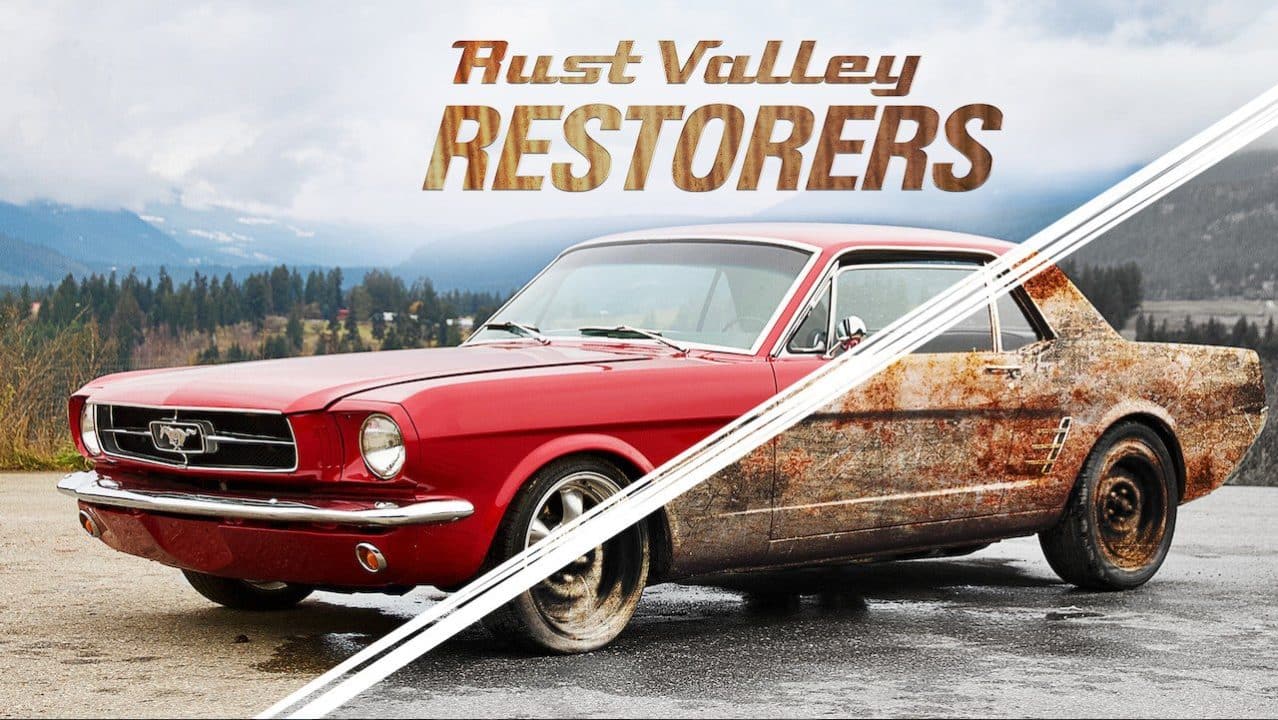 Now that the show has premiered several seasons, it's time for everyone to wonder if Mike finally got to sell his entire collection, or if his mission is still far from being accomplished.
So what is in the future for "Rust Valley Restorers"? Is the show ever coming back, and what is going on with Mike's cars these days? Stay here to find out!
Did Mike Sell His Cars?
For several seasons "Rust Valley Restorers" has given us an exclusive insight into Mike Hall's mission of restoring and selling his massive car collection. Though in the beginning, it seemed impossible to successfully sell hundreds of cars in a couple of years, Mike and his team at Rust Bros Restorations have done their best to make these cars roadworthy, while also getting a good deal out of those.
The latest big auction event of Mike's cars took place in October 2022, when he was left with around 50 out of the almost 500 cars he owned back when "Rust Valley Restorers" started. Saying goodbye wasn't a smooth path for Mike though, as a previous massive sale in 2021 had him wanting some of his old cars back, leaving him no option but to rebuy those.
In the process of auctioning his cars, Mike earned around $250,000 in cash and got rid of three out of four car storage yards he used to own. It also lifted a weight off his shoulders, as the main goal of selling his cars was to not put that burden on his loved ones: 'Even if I drop dead tomorrow I wouldn't feel bad, my family can deal with 40 (cars)', he told Info News.
All in all, it's been a wild ride for Mike's car collection, but it has all been worth it.
Was The Show Canceled?
Given how Mike Hall no longer owns as many cars, and the long hiatus "Rust Valley Restorers" took following its fifth season's finale, it's unsurprising that many rumors about the show's possible cancellation are stronger than ever. Nevertheless, fans of Mike and his co-stars should be happy to know not only that "Rust Valley Restorers" hasn't been canceled, but that it's coming back for a new season very soon.
As revealed by Connor Hall in an Instagram video from June 2023, filming for the show's sixth season had already been finished at the time, but no exact release date has been announced by either the network or the show's production company. As well, Connor revealed that his father had rarely worked on cars for the first half of that year, focusing instead on his construction business.
Though the news of the "Rust Valley Restorers" return was welcomed, it was the first time since its premiere that it took the show longer than a year to return to air, having its previous season finished in June 2022. It's unclear what the reason behind this delay is, and whether more future seasons are in the works, but this is good news nonetheless.
Why Did Mike Have So Many Cars?
Collecting hundreds of cars is not something done overnight and Mike Hall knows that better than anyone else. His beginnings as a car collector started when his family moved from Manitoba to Kamloops when he was still too young to remember it. His family's backyard was the place Mike used to store his first cars, following a passion which never faded off regardless of how much time has passed: 'As a kid, I always loved them, I bought one. I bought two, I bought three, I bought 10, I bought 20', he told CBC News.
Although Mike's collection expanded with cars he loved and planned to restore or build, time passed and he never saw himself bringing those cars back to life. As well, the fear of burdening his family with the task of selling his collection was too much for Mike to bear, eventually leading him to take the hard but necessary choice of selling his cars.
As Mike admitted, the hardest part of auctioning his cars is not the selling process, but taking the autos out of the mud in his land to send them to their new home somewhere in Canada and the US.
Even though Mike said goodbye to the plans he had with many of his cars, he always keeps in contact with the new owners to see how they're doing.
How Did The Show Start?
Many reality TV shows come alive by pure chance or by a stroke of luck, but neither of those things applies to "Rust Valley Restorers". As it happened, Mike's road to stardom started several years before his show premiered, when in 2006 several Canadian newspapers reported that he'd saved and resuscitated a goat which had fallen down a crack near a driveway his company was working in.
Mike's feat caught the attention of local production companies, filming a short documentary about his job in 2010, and been featured in other local Canadian-based reality shows with his rock blasting company.
Despite the many offers coming his way to star in a TV show, none of those projects ever came alive until 2016, when he took the media's spotlight again while trying to sell some cars out of his massive collection. That gave producers the idea of filming a TV show about Mike, his cars, and his side business Rust Bros Restorations.
Season 3 of Rust Valley Restorers premieres Feb 18th at 9pm ET! So proud to be part of this show! This show is so hilarious! And what they do with the cars is amazing! Big shout out to @HistoryTVCanada @MayhemEnter_1 https://t.co/huU2lMmVMg

— Michael Daingerfield (@MDaingerfield) February 9, 2021
The show was initially entitled "Rusty Rasta Restorations", but after going through some small changes, it ended up as "Rust Valley Restorers" that we've come to love.
Other TV Shows
Mike Hall has had his fair share of features in other reality shows too. The first of those was "Highway Thru Hell", in which he appeared alongside Chimera Springs Rock Works, his rock blasting company. The episode was aired in 2017 during the show's sixth season.
Later in 2021, Mike was featured in the first season of "Backroad Truckers", a show centered around independent truckers in British Columbia. Mike has also been interviewed on "The Morning Show" and several Canadian newspapers, including the Globe and Mail.
The Show's Future
Though it's been a while since "Rust Valley Restorers" released new episodes, the cast is pretty much still working together, even when they're not filming the show. As seen in the show cast's social media, mechanic Cassidy Mceown and painter Blaire Smith still work for Rust Bros Restorations. Meanwhile, J.F Launier constantly hangs out with Mike Hall and Avery Shoaf, showing glimpses of their adventures together on his YouTube channel Killer Kustoms.
Although Mike spends most of his time working in construction and rock blasting, and Avery has a car shop to take care of, the entertaining duo usually hang out with each other, to the point Mike was featured in an episode of Avery's podcast released in July 2023. Also in that year, the show's social media announced that its production company was in the works of creating a pick-up truck TV show, but it's unclear whether this new project will be connected to Mike and his team.
All in all, it's sure that "Rust Valley Restorers" will eventually come back with a new season, but it's still too early to say what the future of the show will be.