"90 Day Fiance" is an American romantic documentary airing on TLC Network, that follows the romantic endeavours of numerous American citizens who found love abroad, and like any reality series in its genre, "90 Day Fiance" received a popular reception.
The series' popularity developed into a growing reality television phenomena, called collectively the "90 Day Universe" that comprises 20 spin-off shows, each focused on a different perspective along a similar narrative.
As per the common premise of the "90 Day Universe", it follows couples who have either received, applied for or are planning to apply for the K-1 Visa, a travel permit extended to foreign partners hoping to tie the knot with an American citizen.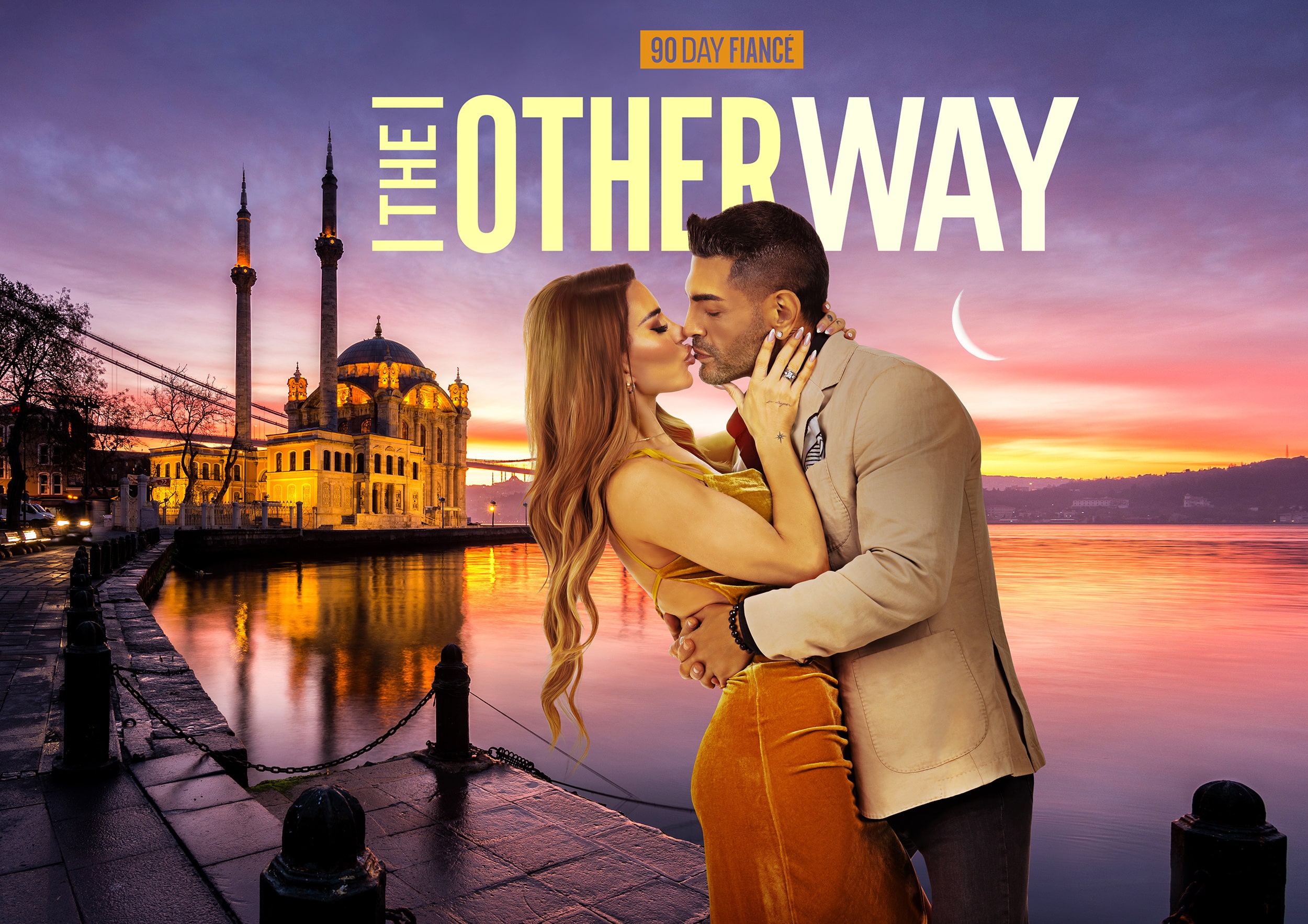 The visa expires within three months, allowing the couple 90 days to plan and execute their wedding, but should they fail, the foreign partner will have to return to their homeland and try again if interested. One spin-off series, "90 Day Fiance: The Other Way", documents the affairs of couples who decided to live abroad.
Over the course of the many years, since the "90 Day Universe" first landed on our screens in 2014, airing not only for a total of nine seasons now but also sparking the creation of several spin-offs, many couples have appeared on the series.
Some of the stars on "90 Day Fiance" found lasting love, while some seemed intent on antagonising the audience, though the couples, either way, kept the viewers entertained, as the show and its premise continues to draw their interest.
Naturally, viewers would maintain an interest in all the couples who have come and gone on the show, and as such, the series birthed the concept of "90 Day Fiance: Where Are They Now", documenting past participants' affairs since appearing on "90 Day Fiance".
However, sometimes, perhaps due to the sheer number of participants, the "Where Are They Now" series neglects to look in on certain couples, leaving the viewers with unanswered questions.
One such couple is from season eight, Brandon Gibs and Julia Trubkina, whose turmoil on the show made the viewers question if the couple would commit to their wedding. Thus, consider it courtesy that we seek to satisfy all the questions "90 Day Fiance" fans might have concerning what happened to Brandon and Julia.
What To Expect
Before we look in on Brandon and Julia, we will briefly introduce the couple and revisit their dramatic time in front of the cameras. Then, we will discuss what happened to the couple after appearing on "90 Day Fiance", which will include revealing their plans for the immediate future.
90 Day Defiance
Brandon Gibbs, who, at the time of filming, was a 27-year-old Virginia native, living on a farm in Dinwiddie with his strict and conservative parents, appeared on the eighth season of the original "90 Day Fiance" series that aired in December 2020 through February 2021.
Brandon's parents, Ron and Betty Gibbs, would also later feature in the show when they met Brandon's foreign fiance, Julia Trubkina, a 26-year-old brunette from Krasnodar, Russia, who swept the Virginian country boy off his feet.
As the couple would reveal on the show, they initially met when one of Brandon's friends travelled to Russia, and one night met Julia at a club where she danced for a living. The friend introduced Julia and Brandon during a video call, and the two exchanged numbers.
Following this, Brandon and Julia would get to know each other through texting, but eventually decided to meet up in Iceland, where Brandon did not waste the opportunity to propose.
Of course, the couple applied for the K-1 Visa, and Julia travelled to Virginia where she would meet Brandon's parents, and would live with them on the farm for 90 days, according to the agreement of the visa.
However, this is where the couple's initial drama on the show began. Ron and Betty, being conservative parents, laid down strict laws that both Brandon and Julia had to follow, which included sleeping in separate rooms, and would require Julia to perform chores around the farm.
Stubborn and headstrong, Julia refused to obey the rules from day one, leaving Brandon to play mediator between her and his parents. Of course, it did not take long for the Russian beauty to give Brandon an ultimatum by threatening to return to Russia if Brandon does not resolve the problem.
As such, Brandon convinced his parents to drop the rules, and the couple was permitted to sleep together, a mistake they would perhaps come to regret. Following the family drama, Julia provided both the audience and her fiance quite a shock when she believed she was pregnant. Fortunately, a pregnancy test proved her wrong, and the issue was quickly resolved.
However, it was not the only drama the couple had to endure, as wedding drama would soon unfold, just when the viewers thought that perhaps Julia and Brandon's differences were settled.
Following the pregnancy scare, Brandon's disinterest became noticeable, with several viewers even discussing his negative attitude on Reddit sub-pages dedicated to the "90 Day Universe" fandom. Throughout the wedding plans, Brandon became more elusive and hardly showed any emotion, or interest, not even when Julia excitedly went shopping for the wedding dress.
At a later point, when the couple searched for a suitable venue for the ceremony, having decided to host a traditional church wedding, things escalated between the couple. However, some insisted on being understanding of Julia in the situation.
Julia planned the wedding to fall on the 9th of May, a significant date for the couple, but when the minister asked for the date, there was some confusion between the bride-to-be and the mother-in-law. When Brandon was asked why the date was significant, he replied that 9 was Julia's favourite number.
Of course, Julia reminded Brandon that it was the anniversary of the day they first began texting, which was a detail Brandon later confessed he neglected to take note of, leaving Julia furious.
On top of that, Betty also insisted on providing the minister with a detailed guest list, further upsetting Julia. Brandon responded by showing little care, prompting Julia to suspect that he no longer had an interest in getting married. She later confronted him, resulting in a dramatic argument between the couple.
Hm…didn't Brandon and Julia say "no" to another wedding celebration? See if Brandon finally stands up to his parents on the next #90DayFiance: Happily Ever After, tomorrow at 8/7c and streaming now on @discoveryplus. pic.twitter.com/l1Fs5DoZcy

— 90DayFiance (@90DayFiance) June 12, 2021
Julia felt that Betty was taking over her wedding plans, and argued that Brandon's disinterest added fuel to the fire. Many viewers sided with Julia, agreeing with her that the best solution for the couple would be to move away from the Gibbs's farm.
Viewers began to suspect that the couple might not make it through their segment of "90 Day Fiance", as Brandon didn't appear eager to follow Julia's suggestions, but to everyone's surprise, the couple was able to resolve their differences. Somehow, the couple made it down the aisle, and in April 2020, they took their vows.
Where Are They Now?
With Julia and Brandon's episodes on "90 Day Fiance" coming to an acceptable conclusion, though still leaving viewers questioning their relationship, TLC hasn't reported much on the couple. In fact, were it not for Brandon and Julia's presence on social media, fans would never have learned what happened to them following their nuptials.
As the couple later informed their followers, Brandon and Julia settled their differences by moving off the farm, renting a small apartment while they saved up money for buying a house and raising a family.
As Julia stated on Instagram, their relationship improved dramatically after they moved into their own place. With all the tension dealt with, Julia and Brandon were allowed to focus on building a healthier relationship.
According to the most recent reports, as drawn from their activity on social media, the couple is planning on buying a beautiful home, but it might come at the cost of having to move states. As Brandon stated, this will not please his mother, but he knows that it's best for the future of his family.
The Gibbs's plans include making a new life for themselves in Ocala, Florida, where they intend to pursue a happy life in the Sunshine State. Of course, we, along with their many fans and followers, wish them the best.
Conclusion
If Julia and Brandon's romantic drama interests you, and you might consider romantic documentaries riveting entertainment, then feel free to catch the latest episodes of "90 Day Fiance", or any of its many spin-offs.