• Born Peri Kay Oldham on 27th May 1961 in Waco, Texas
• Played Roz Doyle in "Frasier" and Kim Keeler in "Make it or Break It"
• Of Croatian, Irish, English and German ancestry
• Appeared in over 60 films and TV titles
• Has a net worth of $15 million and has been married since 1999

Known for movies
Short Info
| | |
| --- | --- |
| Net Worth | $15 million |
| Date Of Birth | May 27, 1961 |
| Spouse | Christian Vincent |
| Fact | Older sister of actors Marc Gilpin and April Gilpin. |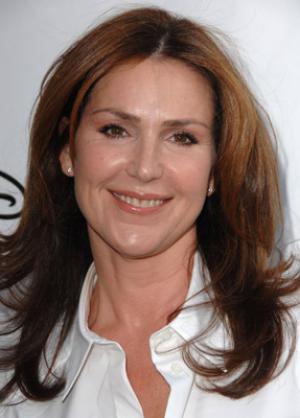 Who is Peri Gilpin?
Born Peri Kay Oldham on the 27th May 1961, in Waco, Texas USA, she is an award-winning actress, perhaps best known to the word as Roz Doyle in the highly-acclaimed TV comedy series "Frasier" (1993-2004), and also as Kim Keeler in the TV drama series "Make it or Break It" (2009-2011), among many other differing roles.
Where is Keri Gilpin Now?
Keri is still active in the entertainment world, and has most recently finished shooting the film "Benjamin", a drama centered on a kid who becomes addicted to drugs, playing the character Marley, with Bob Saget, Rob Corddry, Mary Lynn Rajskub and Max Burkholder in other lead roles. She has also appeared in the drama film "Only Humans". Also, rumors about a "Frasier" reunion have recently surfaced.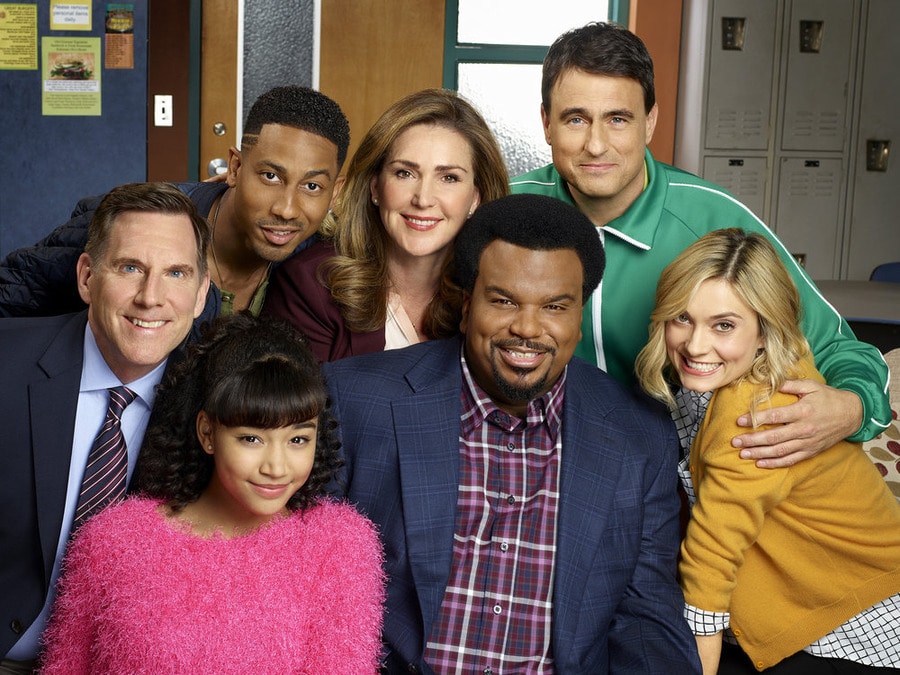 Peri Gilpin Wiki: Early Life, Parents, and Education
Of Croatian, Irish, English and German ancestry, Peri is the daughter of Sandra Jo Hauck and her husband James Franklin Oldham, however, her parents later divorced, and her mother remarried to Allen W. Gilpin Jr., and Peri assumed his last name. Her biological father became a disc jockey and weatherman, professionally known under the name Jim O'Brien. He was killed in September 1983, in a skydiving accident. Peri spent her childhood in Dallas, and went to Dallas Theater Center, after her mother and stepfather put all their efforts into nurturing Peri's acting talents. She then enrolled at the University of Texas at Austin, and later the British-American Academy, located in London.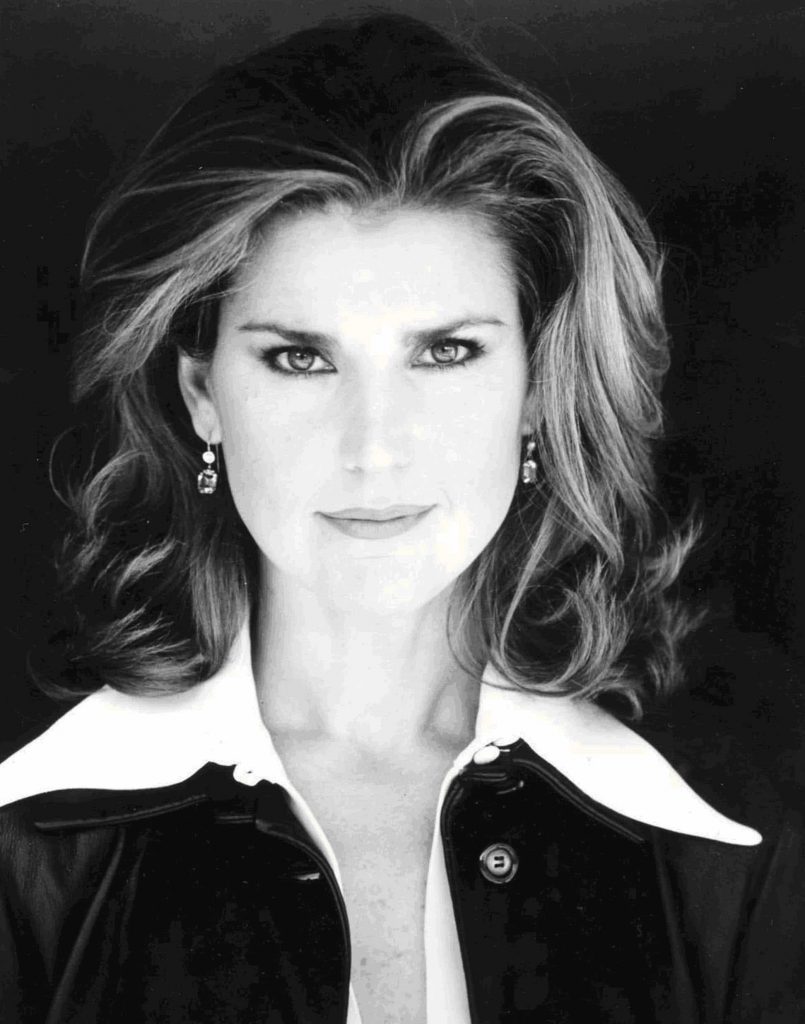 Career Beginnings
Peri's career started in the late '80s when she had a minor role in the TV series "21 Jump Street", and continued with one-time appearances until the early '90s, when she was cast as Irene in the TV comedy series "Flesh 'n' Blood". After that, she had a couple more minor appearances before she got the part of Roz Doyle in the TV series "Frasier".
Rise to Prominence
As the comedy series progressed, Peri became more popular, alongside other lead actors, Kelsey Grammer, Jane Leeves and David Hyde Pierce. The series ran for 11 seasons, from 16th September 1993 until the last episode was aired on the 13th May 2004. Peri and the rest of the cast became extremely popular, and were rewarded for their hard work with several prestigious awards, including the SAG Award in the category for Outstanding Performance by an Ensemble in a Comedy Series.
Continual Success
She wasn't very active while "Frasier" lasted, but still managed to secure several notable roles, including in the drama film "Spring Forward" in 1999, and the comedy film "How To Kill Your Neighbor's Dog" in 2000.

After "Frasier" ended, Peri looked for another long-running engagement, and after appearing in several television films such as "For the Love of a Child" in 2006, and "Crossroads: A Story of Forgiveness" in 2007, she secured the part of Kim Keeler in the TV drama series "Make It or Break It". She appeared in 40 episodes between 2009 and 2011, and since then has appeared in a number of supporting roles in the TV series. She was Alex in the series "Men at Work" in 2013, while also playing Barbara Russell in the crime-drama series "CSI: Crime Scene Investigation" (2012-2013). In 2015 she was
chosen for a recurring role
in the TV action drama series "Scorpion", however, since then, Peri's career has declined somewhat, and she has only appeared in a couple of B-production films, such as "Stars in Shorts: No Ordinary Love" in 2016. Nevertheless, she has managed to bounce back and now has several projects on which she is working.
Good times on @Station19 pic.twitter.com/2wR5ZHQ7Ou

— Peri Gilpin (@GilpinPeri) April 6, 2018
Peri Gilpin Net Worth Today
Since launching her career, Peri has appeared in more than 60 film and TV titles, some of which contributed to her wealth, with some of the most successful including of course the series "Frasier" and "Make It or Break It", and films "How to Kill Neighbor's Dog", and she also voiced Jane in the animated film series "Final Fantasy: The Spirit Within", which contributed to her wealth. So, have you ever wondered how rich Peri Gilpin is, as of mid- 2018? According to authoritative sources, it has been estimated that Gilpin's net worth is as high as $15 million, which is pretty impressive don't you think?
Do You Know About Peri's Personal Life, Marriage, Husband, Children?
When it comes to her personal life, Peri has been quite open about her ups and downs that happened behind the camera. She has been married to realist painter Christian Vincent since 1999, and the couple welcomed twins born by a surrogate mother. Peri has remained close friends with both co-stars of "Frasier", Kelsey Grammer and Jane Leeves, and is godmother to Jane's daughter Isabella.
Peri has been focused on raising awareness on leiomyosarcoma after her mother's death. Her sister, Patti has also suffered from the terrible disease, but has managed to recover. Peri has collaborated with a number of organizations that focus on cancer research, including the Sarcoma Foundation of America.
Internet Popularity
Since launching her career, Peri has also become popular on social media platforms, especially Twitter and Instagram. Her official Twitter account has over 24,000 followers, with whom she has shared her personal opinions, ideas and spoken of things that matter to her, such as the deportation of small children, and has shared a number of other heartbreaking stories, all of which you can see on her official page. Peri is also quite active on Instagram, on which she has more than 12,000 followers, using it to share her dear moments with her fans, such as time spent with her husband. So, if you aren't already a fan of this prominent actress, then this is a perfect opportunity for you to become one, just skip over to her official pages.
General Info
| | |
| --- | --- |
| Full Name | Peri Gilpin |
| Net Worth | $15 million |
| Date Of Birth | May 27, 1961 |
| Height | 1.7 m |
| Profession | Voice Actor |
| Education | University of Texas at Austin, Skyline High School |
| Nationality | American |
Family
| | |
| --- | --- |
| Spouse | Christian Vincent |
| Children | Ava Oldham Vincent, Stella May Oldham Vincent |
| Parents | Sandra Jo Oldham, Jim O'Brien |
| Siblings | Marc Gilpin, April Gilpin, Patti Jo Wynne |
Accomplishments
| | |
| --- | --- |
| Awards | Screen Actors Guild Award for Outstanding Performance by an Ensemble in a Comedy Series |
| Movies | Final Fantasy: The Spirits Within, Crossroads A Story Of Forgiveness, How to Kill Your Neighbor's Dog, Thru the Moebius Strip, Fight for Justice: The Nancy Conn Story, Hellboy: Blood and Iron, Hellboy: Sword of Storms, The Jungle Book: Mowgli's Story, The Choking Game, Spring Forward, The Secret She... |
| TV Shows | Mr. Robinson, Hot in Cleveland, Make It Or Break It, Side Order of Life, Justice League, Frasier, Hercules, The Lionhearts, Flesh 'n' Blood, Almost Grown, Pride & Joy |
Social profile links
Facts
| # | Fact |
| --- | --- |
| 1 | After years of failed in vitro treatments, she and her husband turned to surrogacy. Twin daughters, Stella and Ava finally arrived in a Nevada hospital on May 7, 2004. The couple burbled that holding their new girls was "the best, best in the world, world." |
| 2 | Her husband, Vincent, is an artist. |
| 3 | Older sister of actors Marc Gilpin and April Gilpin. |
| 4 | Was the only one of the five main cast members for Frasier (1993) never to be nominated for an Emmy. |
| 5 | Owns a production company, "Bristol Cities", with Frasier (1993) co-star Jane Leeves and Jane's sister, Kathryn. |
| 6 | Godmother to Frasier (1993) co-star Jane Leeves's daughter, Isabella Kathryn Coben. |
| 7 | Her father, Jim O'Brien, was a well known and respected radio and TV News weatherman/personality in Philadelphia in the '70s and early 80s. He died in a skydiving accident on September 25, 1983. |
| 8 | Actually worked as a radio show sound engineer. |
| 9 | Weighed so much during gestation that her parents thought she was a boy. |
| 10 | Named after the Disney cartoon character Perri the squirrel. |
| 11 | Worked as a makeup artist before getting her acting break after meeting Blythe Danner, who became her main supporter. |
| 12 | Graduated from Skyline High School, Dallas, Texas. |
Pictures
Movies
Actress
| Title | Year | Status | Character |
| --- | --- | --- | --- |
| Only Humans | 2017 | post-production | Nancy |
| The Outdoorsman | 2017 | post-production | Emily |
| Old Guy | 2015 | Short post-production | Winnie (Old Guy's Agent) |
| The Goose That Laid the Golden Egg | | pre-production | Dean Lesley Watkins |
| Flock of Dudes | 2016 | | Adam's Mom |
| Occupy, Texas | 2016 | | Uma Baker |
| Scorpion | 2015-2016 | TV Series | Katherine Cooper |
| Mr. Robinson | 2015 | TV Series | Principal Taylor |
| Break a Hip | -2015 | TV Series | Sheriff Merkinstock / Deputy Merkinstock |
| Election Night | 2015 | Short | Patty |
| Masters of Sex | 2014 | TV Series | Florence Duncan |
| The Choking Game | 2014 | TV Movie | Heidi |
| Old Guy | 2013 | TV Series | Winnie Kramer |
| Drop Dead Diva | 2013 | TV Series | Miss Ortiz |
| CSI: Crime Scene Investigation | 2012-2013 | TV Series | Barbara Russell |
| Modern Family | 2013 | TV Series | Jeannie |
| Men at Work | 2013 | TV Series | Alex |
| Grey's Anatomy | 2012 | TV Series | Marcy |
| Make It or Break It | 2009-2011 | TV Series | Kim Keeler |
| Hot in Cleveland | 2011 | TV Series | Taylor |
| King of the Hill | 2003-2009 | TV Series | Gwen St. James / Judy / Jo Rita / ... |
| Law & Order: Criminal Intent | 2007 | TV Series | Grace Pardue |
| Side Order of Life | 2007 | TV Series | Celia Hutchinson |
| Crossroads: A Story of Forgiveness | 2007 | TV Movie | Erin |
| Desperate Housewives | 2007 | TV Series | Maggie Gilroy |
| Hellboy Animated: Blood and Iron | 2007 | TV Movie | Professor Kate Corrigan (voice) |
| Medium | 2007 | TV Series | Diane Benoit |
| Women of a Certain Age | 2006 | TV Movie | Dianne |
| Hellboy Animated: Sword of Storms | 2006 | TV Movie | Professor Kate Corrigan (voice) |
| For the Love of a Child | 2006 | TV Movie | Sara |
| Uncommon Sense | 2005 | TV Movie | Tracy |
| Thru the Moebius Strip | 2005 | | Caroline Weir (voice) |
| Danny Phantom | 2004-2005 | TV Series | Desiree |
| Frasier | 1993-2004 | TV Series | Roz Doyle |
| I'm with Her | 2003 | TV Series | Peri Gilpin |
| Justice League | 2003 | TV Series | Volcana Claire Selton |
| Final Fantasy: The Spirits Within | 2001 | | Jane (voice) |
| Laughter on the 23rd Floor | 2001 | TV Movie | Carol Wyman |
| How to Kill Your Neighbor's Dog | 2000 | | Debra Salhany |
| Baby Blues | 2000 | TV Series | Ms. Brennan |
| Spring Forward | 1999 | | Georgia |
| Superman | 1998-1999 | TV Series | Volcana Claire Selton |
| The Lionhearts | 1998 | TV Series | Lana Lionheart |
| Hercules | 1998 | TV Series | Hecate |
| The Jungle Book: Mowgli's Story | 1998 | Video | Raksha (voice) |
| Early Edition | 1996 | TV Series | Lenore |
| The Secret She Carried | 1996 | TV Movie | Ellen Hayward |
| The Outer Limits | 1996 | TV Series | Dr. Rebecca Warfield |
| Fight for Justice: The Nancy Conn Story | 1995 | TV Movie | Charlotte Parks |
| Pride & Joy | 1995 | TV Series | Brenda |
| Cheers | 1993 | TV Series | Holly Matheson |
| Designing Women | 1993 | TV Series | Jade Herman |
| Wings | 1992 | TV Series | Barbara #242 |
| Flesh 'n' Blood | 1991 | TV Series | Irene |
| Matlock | 1990 | TV Series | Leslie Matthews |
| Almost Grown | 1988 | TV Series | Kim |
| 21 Jump Street | 1988 | TV Series | Fitzgerald |
Soundtrack
| Title | Year | Status | Character |
| --- | --- | --- | --- |
| Frasier | 1998 | TV Series performer - 1 episode | |
Thanks
| Title | Year | Status | Character |
| --- | --- | --- | --- |
| Behind the Couch: The Making of 'Frasier' | 2003 | Video documentary short special thanks | |
Self
| Title | Year | Status | Character |
| --- | --- | --- | --- |
| The Rosie O'Donnell Show | 1997-1998 | TV Series | Herself - Guest |
| The Daily Show | 1997 | TV Series | Herself - Guest |
| 3rd Annual Screen Actors Guild Awards | 1997 | TV Special | Herself |
| Star Trek: 30 Years and Beyond | 1996 | TV Special documentary | Roz Doyle |
| The Tonight Show with Jay Leno | 1996 | TV Series | Herself - Guest |
| The 20th Annual People's Choice Awards | 1994 | TV Special | Herself - Accepting Award for Favourite New Television Comedy Program |
| NBC Fall Preview Show | 1994 | TV Movie | Herself - Host |
| Must See TV: A Tribute to James Burrows | 2016 | TV Special | Herself |
| The Talk | 2012-2015 | TV Series | Herself - Guest |
| The Stevie D. Show | 2015 | TV Series | Herself |
| The Cast of Frasier: Where Are They Now? | 2013 | TV Movie documentary | Herself |
| Marie | 2012 | TV Series documentary | |
| CMT Insider | 2008 | TV Series | Herself |
| This Morning | 2006 | TV Series | Herself - Guest |
| The Tony Danza Show | 2006 | TV Series | Herself - Guest |
| The View | 2006 | TV Series | Herself - Guest |
| E! True Hollywood Story | 2005 | TV Series documentary | Herself |
| I Love the '90s | 2004 | TV Series documentary | Herself |
| The Wayne Brady Show | 2003-2004 | TV Series | Herself - Guest |
| Ellen: The Ellen DeGeneres Show | 2004 | TV Series | Herself - Guest |
| 10th Annual Screen Actors Guild Awards | 2004 | TV Special | Herself |
| I Love the '70s | 2003 | TV Series documentary | Herself |
| Behind the Couch: The Making of 'Frasier' | 2003 | Video documentary short | Herself |
| 9th Annual Screen Actors Guild Awards | 2003 | TV Special | Herself |
| Heroes of Comedy: Women on Top | 2003 | TV Mini-Series documentary | Herself |
| The Late Late Show with Craig Kilborn | 2001-2002 | TV Series | Herself - Guest |
| 8th Annual Screen Actors Guild Awards | 2002 | TV Special | Herself |
| Beating Breast Cancer | 2002 | TV Movie | Herself - Host |
| The Chris Isaak Show | 2001 | TV Series | Herself - Guest |
| Survival of the Prettiest | 2001 | TV Movie documentary | Narrator (voice) |
| Late Night with Conan O'Brien | 1994-2001 | TV Series | Herself - Guest |
| 7th Annual Screen Actors Guild Awards | 2001 | TV Special | Herself |
| DVD Extra: Spring Forward | 2000 | TV Short | Herself |
| The 14th Annual American Comedy Awards | 2000 | | Herself |
| Celebrity Profile | 1999 | TV Series documentary | Herself |
| The 25th Annual People's Choice Awards | 1999 | TV Special | Herself - Presenter: Favorite New Television Comedy Series |
| My Favourite 'Frasier' | 1999 | TV Special documentary | Herself |
| The 'Frasier' Story | 1999 | TV Special documentary | Herself |
| The 50th Annual Primetime Emmy Awards | 1998 | TV Special | Herself - Co-Presenter: Outstanding Lead Actress in a Comedy Series |
| 4th Annual Screen Actors Guild Awards | 1998 | TV Special | Herself |
Archive Footage
| Title | Year | Status | Character |
| --- | --- | --- | --- |
| TV's Greatest Sidekicks | 2004 | TV Special | |
| A Conversation with Art Director Roy Christopher | 2004 | Video documentary short | Roz Doyle (uncredited) |
| Bulldog Crazy | 2004 | Video short | Roz Doyle (uncredited) |
| The Crane Brothers Remember Season 3 | 2004 | Video documentary short | Roz Doyle (uncredited) |
| The Mystery of Maris: The Break-Up Begins | 2004 | Video short | Roz Doyle (uncredited) |
| Frasier: Analyzing the Laughter | 2004 | TV Movie | Roz Doyle (uncredited) |
| Marching on to Season Two | 2004 | Video documentary short | Roz Doyle (uncredited) |
| Roz's Dating Tips | 2004 | Video short | Roz Doyle (uncredited) |
| The Mystery of Maris Continues! | 2004 | Video short | Roz Doyle (uncredited) |
| The Niles & Daphne Attraction | 2004 | Video short | Roz Doyle (uncredited) |
Awards
Won Awards
| Year | Award | Ceremony | Nomination | Movie |
| --- | --- | --- | --- | --- |
| 2010 | Gracie | Gracie Allen Awards | Outstanding Female Actor in a Supporting Role in a Drama Series | Make It or Break It (2009) |
| 2000 | Actor | Screen Actors Guild Awards | Outstanding Performance by an Ensemble in a Comedy Series | Frasier (1993) |
Nominated Awards
| Year | Award | Ceremony | Nomination | Movie |
| --- | --- | --- | --- | --- |
| 2004 | Actor | Screen Actors Guild Awards | Outstanding Performance by an Ensemble in a Comedy Series | Frasier (1993) |
| 2003 | Actor | Screen Actors Guild Awards | Outstanding Performance by an Ensemble in a Comedy Series | Frasier (1993) |
| 2002 | Actor | Screen Actors Guild Awards | Outstanding Performance by an Ensemble in a Comedy Series | Frasier (1993) |
| 2001 | Actor | Screen Actors Guild Awards | Outstanding Performance by an Ensemble in a Comedy Series | Frasier (1993) |
| 2000 | Q Award | Viewers for Quality Television Awards | Best Supporting Actress in a Quality Comedy Series | Frasier (1993) |
| 1999 | Actor | Screen Actors Guild Awards | Outstanding Performance by an Ensemble in a Comedy Series | Frasier (1993) |
| 1998 | Actor | Screen Actors Guild Awards | Outstanding Performance by an Ensemble in a Comedy Series | Frasier (1993) |
| 1998 | Q Award | Viewers for Quality Television Awards | Best Supporting Actress in a Quality Comedy Series | Frasier (1993) |
| 1997 | Actor | Screen Actors Guild Awards | Outstanding Performance by an Ensemble in a Comedy Series | Frasier (1993) |
| 1997 | Q Award | Viewers for Quality Television Awards | Best Supporting Actress in a Quality Comedy Series | Frasier (1993) |
| 1996 | Actor | Screen Actors Guild Awards | Outstanding Performance by an Ensemble in a Comedy Series | Frasier (1993) |
| 1995 | Actor | Screen Actors Guild Awards | Outstanding Performance by an Ensemble in a Comedy Series | Frasier (1993) |
| 1995 | Q Award | Viewers for Quality Television Awards | Best Supporting Actress in a Quality Comedy Series | Frasier (1993) |
Source:
IMDb
,
Wikipedia