• Olivia Pacino is the daughter of famous American actor and moviemaker Al Pacino.
• She has a twin brother Anton James and a half-sister Julie Marie.
• Olivia is in a relationship with American rapper Ryan Harley.
• Her father Al Pacino is a well-known actor and has featured in over 60 movies and TV series.
• He has won 52 awards and has been in relationships with many famous women.
 
Olivia Pacino Wiki Bio
Olivia Rose Pacino was born in Los Angeles, California USA, on 21 January 2001 – her zodiac sign is Aquarius, and she holds American nationality. She became 'popular' the moment she was born, because she's the daughter of famous American actor and moviemaker Al Pacino.
Early life and education
Olivia was raised in Los Angeles alongside her twin brother Anton James, by their father and their mother Beverly D'Angelo, a popular American actress who's probably known best for her portrayal of Ellen Griswold in the film franchise "National Lampoon's Vacation". Beverly and Al Pacino split when Olivia was only two years old, and although she was then raised by her mother, Al Pacino was still around during her upbringing.
She also has a half-sister Julie Marie, born in 1989, whose mother is Al Pacino's former girlfriend Jan Tarrant.
Olivia has been kept away from the media's attention since her birth, but it's still known that she attended the private high school Fusion Academy Miracle Mile in Los Angeles, and that she was interested in several activities during her four years there, including acting and singing.
She matriculated in 2019, and although she hasn't spoken of her further education, it's believed that she's today attending college, from which she should be graduating in 2023.
Olivia's career
Olivia's yet to start working on her career.
Love life and boyfriend
Olivia's quite open when it comes to sharing the details of her love life with the public, and often uploads pictures onto her Instagram account, which feature her and her boyfriend Ryan Harley. She met American rapper Ryan in 2019, and while neither has spoken about the circumstances under which they met, it's believed that they met through the dating application 'Ok Cupid'. According to what Olivia has written on her social media accounts, Ryan has already been introduced to her family, and it seems that they get along well.
Neither has spoken of any other people whom they have perhaps been with, so as of May 2022, Olivia's in a relationship with Ryan Harl,ey, hasn't married and doesn't have children.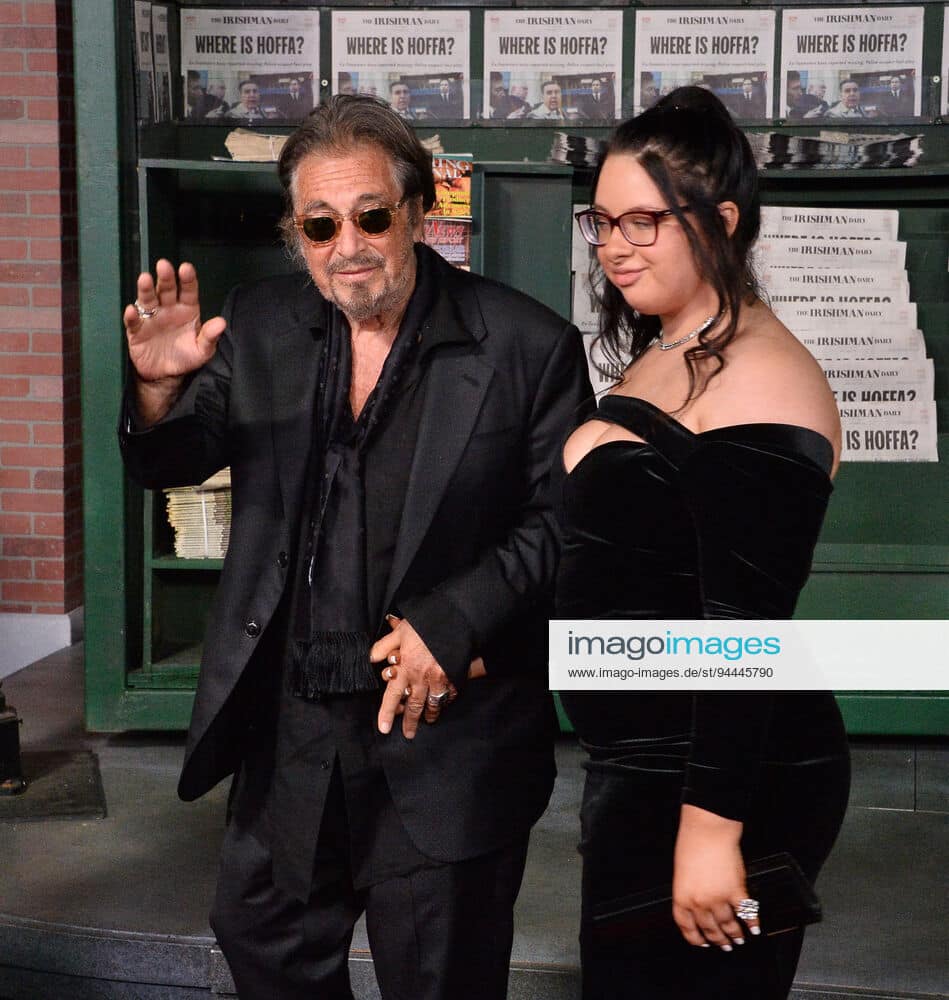 Hobbies and other interests
Olivia's highly active on Instagram and is today followed by more than 15,000 people, while she's uploaded over 60 pictures onto the network; most of which feature her during her everyday life.
She enjoys spending her spare time outdoors, especially in natural locations, whether it's a park close to her home, or somewhere high up in the mountains away from Los Angeles.
Olivia has fallen in love with travelling, and her father occasionally took her with him around the US while she was still a teenager; she has also been to a couple of European countries with her family, and her dream travel destination is Rome, Italy.
Olivia has her own favorite actors and actresses, some of whom are Will Smith, the late Robin Williams and Kate Winslet, while a couple of her favorite films are "Bad Boys", "Patch Adams" and "The Eternal Sunshine of the Spotless Mind".
Age, height and net worth
Olivia's age is 21. She has long black hair and blue eyes, her height is 5ft 7ins (1.7m) and she weighs around 155lbs (70kgs).
As of May 2022, Olivia doesn't have her own independent wealth, while her father's net worth has been estimated at over $120 million.
Who is her father Al Pacino?
Alfredo James 'Al' Pacino was born in New York City, USA, on 25 April 1940 – his zodiac sign is Taurus, and he holds American nationality.
He's appeared in more than 60 movies and TV series, while he's probably still known best for his portrayal of the lead character Michael Corleone in the critically acclaimed 1972 crime movie "The Godfather", which is widely believed to be the best movie of all time. It was written and directed by Francis Ford Coppola, also starred Marlon Brando and James Caan, and follows an aging mafia boss who's steadily transferring the control of his empire to his youngest son; the movie won 34 awards, including three Oscars for Best Picture, Best Writing, Screenplay Based on Material from Another Medium, and Best Actor in a Leading Role (Marlon Brando), while it was nominated for 30 other awards.
Al Pacino reprised his role in the sequels "The Godfather: Part II" (1974) and "The Godfather: Part III" (1990).
Al Pacino was raised in New York City by his Italian-American parents Salvatore Pacino and Rose Gerardi; he was two when they divorced, and he then lived with his mother and her parents in the Bronx neighborhood of New York City. Al studied at Herman Ridder Junior High School, and it was when he was 15 that he became interested in acting; he thus dropped out so that he could attend High School of Performing Arts. His mother didn't approve of this decision, and after a heated argument with her, Al Pacino left home and worked various jobs to financially support himself, including being a janitor and busboy.
He joined HB Studio when he was 17, and after four years of training under acting coach Charlie Laughton, Al Pacino joined the Actors Studio, which marked the launch of his acting career.
He appeared in many plays during the first a couple of years, and only launched his career on TV in 1968, when cast to play John James in the episode "Deadly Circle of Violence" in the crime series "N. Y. P. D." Al's role in "The Godfather" was the fourth role in his career, and it made him popular worldwide; he was then invited to star in many critically acclaimed movies, such as the 1973 biographical crime drama "Serpico", which was nominated for two Oscars, the 1983 crime drama "Scarface", and the 1992 drama "Scent of a Woman", which won him an Oscar for Best Actor in a Leading Role.
The year 1997 saw Al Pacino star as John Milton in the evergreen mystery thriller movie "The Devil's Advocate", directed by Taylor Hackford, and which also starred Keanu Reeves and Charlize Theron.
It follows a Florida lawyer who has been offered to work at the most successful New York City law company, without knowing that it's run be the Devil himself; the movie won two of the nine awards for which it was nominated.
A couple of Al Pacino's following notable performances were in the 2004 romantic movie "The Merchant of Venice", the 2007 crime thriller film "Ocean's Thirteen", and the 2014 romantic comedy movie "The Humbling".
Most recently, in 2021, he starred as Aldo Gucci in the crime movie "House of Gucci", while he's currently shooting for the upcoming movies "Sniff" and "King Lear".
Al Pacino has won 52 of the 177 awards for which he's been nominated, including his Oscar win.
He's never married, but has been in a relationship with many famous women, including his "The Godfather" co-star Diane Keaton, Swiss actress Marther Keller, and Australian movie producer and director Lyndall Hobbs.