• Maggie Carey is an American film writer, producer, director and actress born in 1975 in Boise, Idaho.
• She is known for her 2013 romantic comedy movie The To Do List and for being the former wife of actor and writer Bill Hader.
• She has a Bachelor's degree in English literature and a Master of Fine Arts degree in movie production.
• Her net worth is estimated at over $1 million and her former husband Bill Hader's net worth is over $12 million.
• She has three daughters with Bill Hader and is currently living in Los Angeles, California.
 
Who is Maggie Carey?
Maggie was born in Boise, Idaho USA, in 1975 – she hasn't disclosed her exact date of birth, but her zodiac sign is believed to be Scorpio, and she holds American nationality. She's a film writer, producer, director and actress who's perhaps known best for having written and directed the 2013 romantic comedy movie "The To Do List"; it starred Aubrey Plaza, Johnny Simmons and Bill Hader, and follows Brandy Klark who wants to gain more sexual experience prior to enrolling at college.
Maggie's also known for being the former wife of American actor, comedian and writer Bill Hader.
Early life and education
Maggie was raised in Boise alongside her three siblings by their parents, about whom not a lot is known, as Maggie respects their privacy; it's said that her father was a college professor, and that her mother was a housewife.
Maggie became interested in acting at a very early age, and began appearing in her Jackson Elementary plays when she was seven years old. She went on to attend West Junior High, and was interested in a couple of activities during her two years there, including playing soccer and running track; Maggie then transferred to Borah High School, from which she matriculated in 1993.
She continued her education at the University of Idaho, but transferred to the University of Montana after only a year, having been offered a soccer scholarship; Maggie graduated with a Bachelor's degree in English literature in 1997, and then enrolled at University of Texas at Austin, from which she graduated with a Master of Fine Arts degree in movie production in 1999.
Directing credits
Maggie made her directing debut with the 2001 documentary movie "Ladyporn", which she also wrote and produced; it starred Erin McCary, Rafael Sanabria and Traci Laird, and follows two girls trying to make a porno movie for women. The movie won an Audience Award for Midnight Films at the 2001 SXSW Film Festival.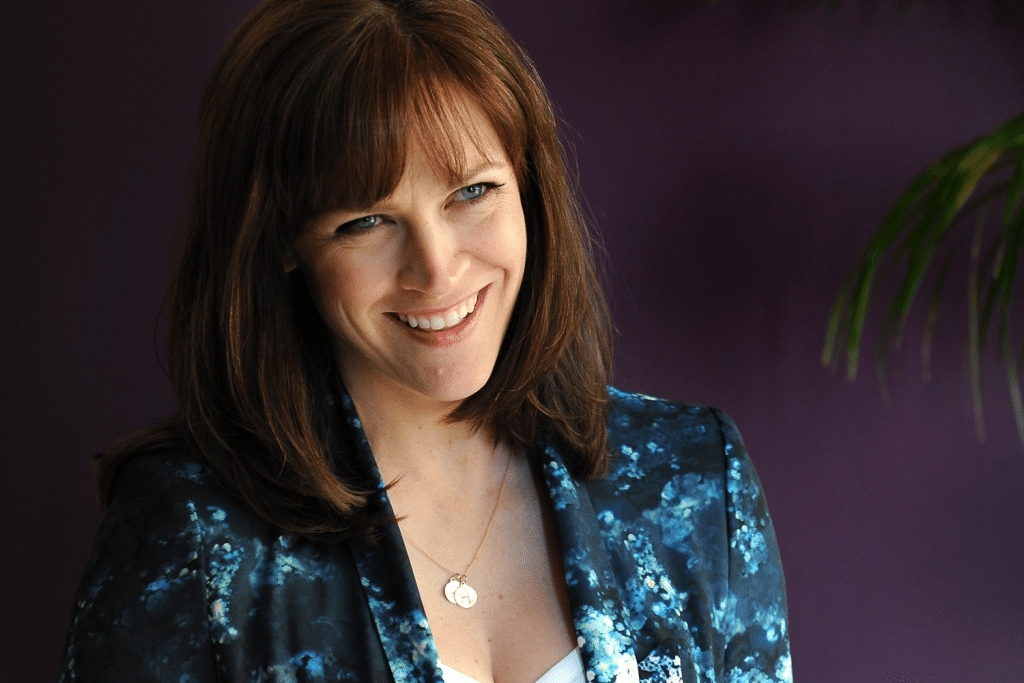 A couple of Maggie's following works were in 2002 – the short comedy movie "Dance Club", the documentary film "Sun River Homestead", then the 2004 short comedy movie "Soap Scum". She wrote, produced, and directed all the eight episodes of the 2007 short comedy series "The Jeannie Tate Show"; it starred Liz Cackowski, Aubrey Plaza and Bill Hader, and follows a woman who's hosting her own talk-show from a mini-van.
In 2011, Maggie directed four episodes of the comedy series "Funny or Die Presents…", while she then directed the 2014 episode "Fiduciary Duties" of the comedy series "Silicon Valley", and three episodes of the romantic comedy series "Love", in 2016 and 2017.
Most recently, in 2022, Maggie directed the episodes "Move Fast and Break Things" and "Mayor Daddy" of the comedy series "Mr. Mayor".
It was created by Robert Carlock and Tina Fey, stars Ted Danson, Holly Hunter and Vella Lovell, and follows a businessman who has now become the mayor of Los Angeles, California; the series has won one of the five awards for which it has been nominated.
Acting credits
Maggie launched her acting career with her portrayal of Brenda Gibson in the 2001 short comedy movie "Occam's Razor: The Great Dialogues of Mindy", while a couple of her following roles were in the short movies "Vacancy"  and "Dance Club" both in 2002, and "Jenny Clone" in 2005.
The year 2008 saw her play Jason's Mother in the episode "I Want More Corn Chowder" of the critically acclaimed comedy series "Human Giant", created by Aziz Ansari and Rob Huebel, who also starred in it, alongside Paul Scheer; the series is a compilation of short movies.
Maggie's most recent role has been her portrayal of Kathryn Bigelow in the 2013 episodes "Oscars Special Part 2" and "Rejected Takes Ft. Fred Armisen" of the comedy series "Rejected Pitches"; it's about the movie executives who have rejected various film and TV series ideas.
Other credits
Maggie worked as a first assistant editor on 13 episodes of the 2004 reality drama series "Starting Over", which follows six women who are living under the same roof, having sought help from two life coaches; it aired between 2003 and 2006, and won three of the six awards for which it was nominated.
She received special thanks for the 2017 comedy movie "Fun Mom Dinner".
Maggie has made a guest appearance in a number of talk-shows, including "Up Close with Carrie Keagan", "Made in Hollywood" and "Before You Were Funny".
Awards and nominations
She has won two awards: a 2001 SXSW Film Festival Audience Award for Midnight Films, for "Ladyporn", and a 2002 Austin Film Festival Audience Award for Best Short Film, for "Dance Club".
Love life and marriage with Bill Hader
Maggie prefers not to share the details of her love life with her fans, but it's still widely known that she was married to Bill Hader. The two were introduced by a mutual friend in the first half of the 2000s, and they exchanged vows in 2006, in a private ceremony attended by only the closest of their friends and family members; Maggie gave birth to their first daughter Hannah Kathryn Hader on 6 October 2009, and their second daughter Harper Hader followed on 28 July 2012; on 15 November 2014, Maggie gave birth to their third daughter Hayley Clementine Hader.
Maggie and Bill separated in 2017, and filed for divorce in December of the same year, which it was finalized in June 2018.
Maggie hasn't spoken of any other men whom she might have been with, while it's known that Bill dated American actress Rachel Bilson in 2019 and 2020.
As of May 2022, Maggie seems to be single, was married to Bill Hader, and they have three daughters together.
Hobbies and other interests
Maggie's physically highly active and has multiple training sessions at the gym every week, thus her slim figure; some of her fans believe that she's vegan, but this remains unconfirmed.
She's a lover of animals and has a pet dog, while her favorite animals are horses.
Maggie's a philanthropist, and has donated to a couple of animal shelters, while she's also donated to several charity organizations which mostly aim to help underprivileged children.
Her favorite season is summer, mostly because she likes to play beach soccer and volleyball, as well as to sun tan at the beach.
Maggie has her own favorite actors and actresses, some of whom are Clint Eastwood, the late Robin Williams, and Angelina Jolie, while a couple of her favorite films include "Gran Torino", "Good Will Hunting" and "Mr. and Mrs Smith".
She still resides in Los Angeles, California.
Age, height and net worth
Maggie's age is either 46 or 47. She has long brown hair and light blue eyes, her height is 5ft 7ins (1.7m) and she weighs around 130lbs (60kgs).
As of May 2022, her net worth has been estimated at more than $1 million, while her former husband Bill's net worth is reputedly over $12 million.