• Helen Shaver is a popular Hollywood actress, producer, and director.
• She is famous for projects such as the series "Vikings" and the movie "Desert Hearts".
• She attended the Banff School of Fine Arts and the University of Victoria for acting.
• She founded MAWD, a production company, to help young filmmakers.
• Her current net worth is estimated to be around $10 million.

Known for movies
Short Info
| | |
| --- | --- |
| Fact | Met husband Steve Smith during the filming of Desert Hearts (1985). She was the lead actress and he was the key grip. |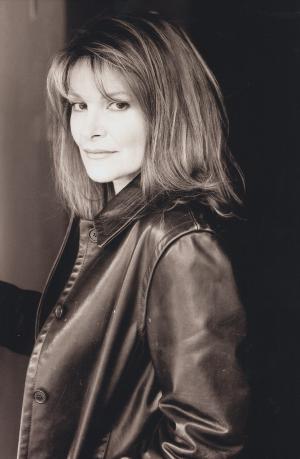 Helen Shaver is a popular Hollywood actress, producer and director, who is famous for the hundreds of projects she's participated in. Among them are the outstanding series "Vikings", and numerous other series, and such movies as "Desert Hearts" and "That Night". Let's find out more about her current activities, her net worth, personal life, etc.
Early life and family
Helen Jane Shaver was born on 24 February 1951, in St. Thomas, Ontario Canada, under the sign of Pisces and holding Canadian nationality. She grew up in the family with five siblings, all of them sisters. It is known that when she was five years old, she started suffering from chronic rheumatic fever, which nobody could do anything about.
She had to spend up to six months in her bed or in hospital, taking painkillers and antipyretics just to feel better. She considers those periods of her long-term isolation from her friends and society contributed to her introverted side. The fever stopped re-appearing when she was twelve years old, and Helen hasn't experienced the disease ever again.
Educational background
Helen matriculated from her local high school in St. Thomas in 1969, and while she was a teen attended the Banff School of Fine Arts. Later she decided to study acting at the University of Victoria in British Columbia, becoming a professional actress after graduating in 1973.
Career
Acting career
Helen started her acting career in the TV series "Dr. Simon Locke – Police Surgeon" (1971 – 1975) in which Helen played Bonnie. She also appeared in such movies as "Starship Invasions" (1977) and "Who Has Seen the Wind" (1978). For her performance in the movie "In Praise of Older Women" in which she got the role of Ann McDonald and shared the screen with a famous actor Tom Berenger, Helen received the Canadian Film Award as Best Lead Actress.
Later she starred in such movies as "Desert Hearts" (1985), "The Color of Money" (1986) and got the voice-over role of Littlefoot's Mother in the cartoon "The Land Before Time".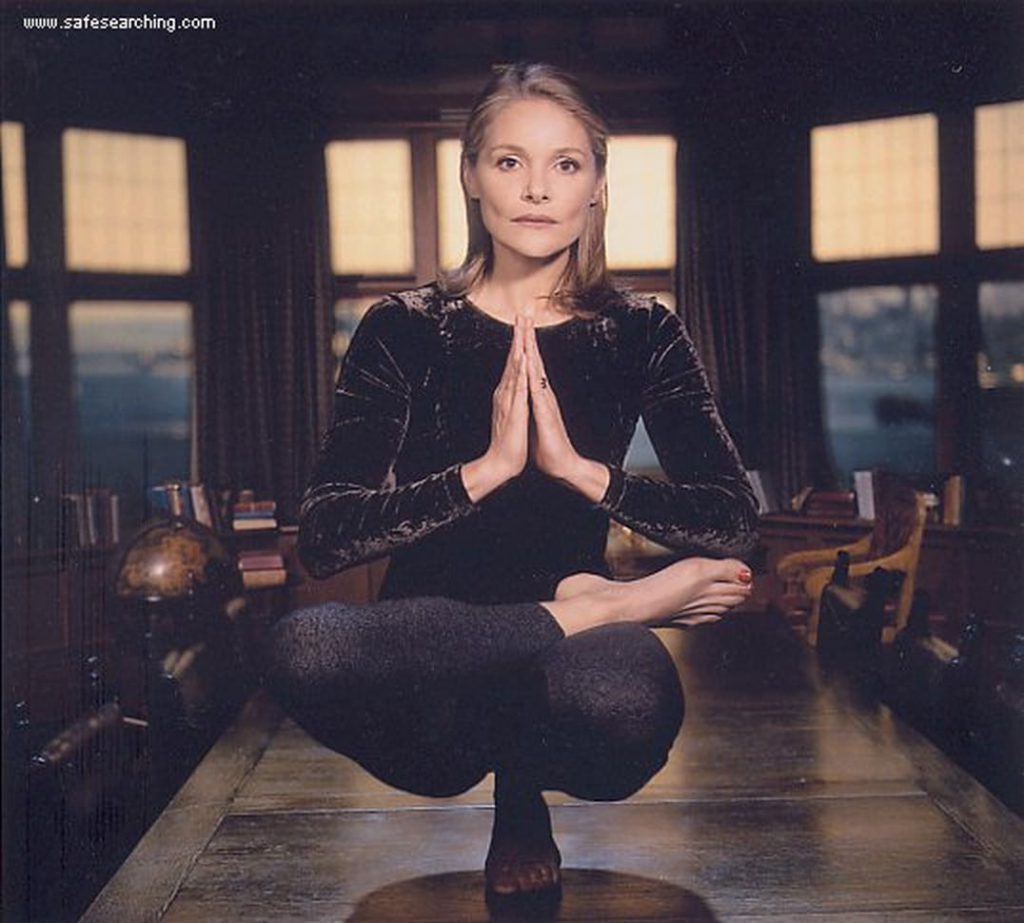 She also appeared in the TV series "Columbo" in 1990, in which she played the role of Vivian Dimitri, Her latest acting works were "Numb" (2007), in which she played the role of Audrey Milbank, "A Very Merry Daughter of the Bride" (2008), in which she got the role of Rose, and "Birthday Cake" (2013), in which she performed as Judith Ferguson.
She is also well-known for her appearances in numerous series, and many of them were hits. The list of her acting works goes beyond 85; among the most notable are such series as "Hill Street Blues" (1981 – 1987), "E.N.G." (1989 – 1994), "The L Word" (2004 – 2009) and "The 4400" (2004 – 2007).
Directing career
By the end of '90s Helen had started working as a director and producer, slowly moving her focus from her acting career to her directing career. She successfully directed several episodes of the series entitled "The Outer Limits" (1995 – 2002), and understood she had a lot to do in the field of directing. She filmed more episodes for such series as "Poltergeist: The Legacy" (1996 – 1999) also being the writer for several episodes of the show, "Law & Order: Special Victims Unit" (1999 – present), "The Net" (1998 – 1999) and "Beggars and Choosers" (1999 – 2001).
Later Helen enriched her list of works as a director and filmed more episodes for such popular series as "Joan of Arcadia" (2003 – 2005), "Castle" (2009 – 2016), "Make It or Break It" (2009 – 2012) and "Person of Interest" (2011 – 2016).
One of the most successful series Helen had a chance to work in as a producer and a director is "Vikings" (2013 – present). The series has very high ratings and attracts millions of viewers, featuring such talented actors as Gustaf Skarsgård, Katheryn Winnick and Alexander Ludwig.
MAWD founder
Helen is the founder and co-creator of MAWD (Mother Actress Wife Director), a production company which has three theater plays in development, and a documentary. MAWD's main mission is to help young filmmakers to start their career, and to develop their skills. Helen knows herself how hard it is to start a directing career even though you've been in the industry for a long time as an actress, as she faced some prejudice about being a female director who used to be an actress. Many people thought that even though she had acting talent, she could fail to become a good director, but Helen managed to show her skills and now helps other young specialists to start their way.
Awards
Along with the Canadian Film Award in the category "Best Lead Actress" for her role of Ann MacDonald in "The Praise of Older Women", Helen also made it to the Walk of Fame of Canada in 2004.
Personal life, husband Steve Smith
First husband Steven Reuther
Helen met her first husband, Steven Reuther in 1978. The couple dated for several months, got engaged, and eventually married on 29 October 1979. Steven was a production manager and a producer, who worked on such movies and series as "Pretty Woman" (1990), "Face/Off" (1997), "Collateral Damage" (2002) and "Striking Distance" (1993).
However, their marriage lasted for only three years, and the couple divorced on 21 July 1982, but Helen and Steven remained good friends until his death in 2010. Helen used to visit Los Angeles where Steven lived, many times during that period of time when he felt worse, and saw him quite often. She was deeply impressed by seeing him dying, as she shared in one of her interviews after his death: 'I really got to see how hard it is to die, how much energy it takes to die, how singular an experience it is – that you can only die by yourself, and no one can die with you'.
Second husband Steve Smith
Helen met her second husband Steve Smith at the beginning of 1985, and the couple instantly felt they were destined to be together. They both worked on the set of the movie entitled "Desert Hearts"; Helen was playing the role of Vivian Bell, while Steve Smith was the key grip. They married on 9 October 1988, and live together to the present moment, sharing their mutual photos on their wedding anniversaries on Helen's Instagram account. They welcomed one son named Mackenzie, though Helen never shared his photos on her social media accounts.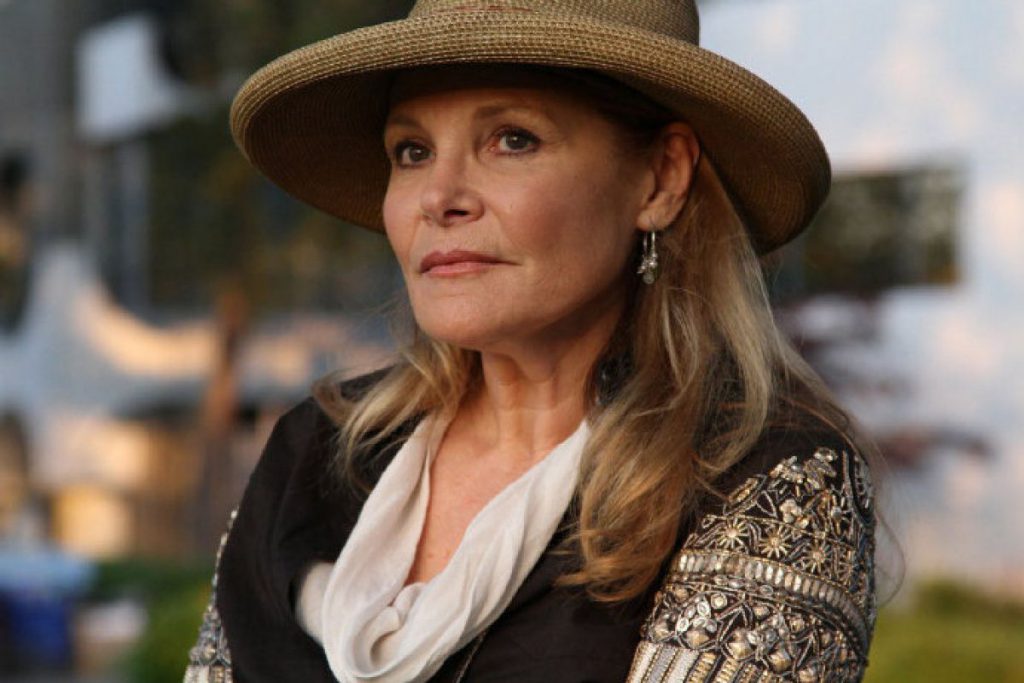 Hobbies, favorite things and interesting facts
One of the most interesting facts about Helen's acting career was that after the movie "Desert Hearts" was launched in 1985, Helen got a phone call from the legendary Greta Garbo who reached out to Helen to praise her performance, and to thank her for supporting traditional Hollywood acting style.
Helen likes photography; she also plays the piano and enjoys skiing. Her favorite alcohol drink is dry red wine.
Social media presence
Helen is quite active on Instagram and Twitter. She often shares photos from the set of the series she films, and her account on Instagram is followed by over 1,500 people. Her Twitter is read by almost 4,000 users.
Women at work @DietlandAMC Maria Grasso, great producer #Brooklyn #womeninfilm #IWD2018 pic.twitter.com/a7PWk18ust

— Helen Shaver (@helenshaver) March 11, 2018
Appearance, clothing style
Helen has middle length blonde hair which during the years has become totally grey, and she doesn't dye it anymore, enjoying her natural beauty; she has blue eyes. Helen is 5ft 7ins (1.7m) tall and weighs around 138lbs (63kgs). Her vital statistics are not available, but one can see she keeps fit and takes care of her slender figure. As to her clothing style, she prefers casual looks, while she also enjoys fashionable and exclusive handmade accessories.
Net worth and salary
According to authoritative sources, Helen's current net worth is estimated to be around $10 million. Her wealth enriched considerably after she decided to become a director, complementing her acting career with another role in the entertainment industry. As Helen keeps working on multiple successful projects, movies and series, her net worth is only going to grow in future.
Quotes
| # | Quote |
| --- | --- |
| 1 | [on her role as the director of Down River (2013)] I invite, I seduce, I cajole. I get my actors to give me everything, and they do - mostly because I'm patient. It was interesting to see if I could still do it. |
| 2 | [on the death of former husband Steven Reuther] In the course of his last year alive, I was in L.A. a lot and saw him a fair amount. I really got to see how hard it is to die, how much energy it takes to die, how singular an experience it is - that you can only die by yourself, and no one can die with you. You stand on the porch, and the threshold is there, and that final step you do by yourself. And the distraction of others trying to keep you alive, or trying to make them feel okay about your dying, takes the energy away from the one last thing you have to do in your life. |
| 3 | Every human being grows beneath a woman's heart. I am a woman. Literally, a human being has grown under my heart. And I am an artist. Ibsen said there is a truth shared by women, children and artists that men will never know. |
| 4 | [on acting] "It's a willingness to be naked, whether you have your clothes on or not, to strip away those parts of you that stand in the way of the truth of any individual - fascinating!" |
Facts
| # | Fact |
| --- | --- |
| 1 | Received a star on Canada's Walk of Fame in Toronto, Ontario in 2004. |
| 2 | Plays the piano and is a proficient downhill skier. |
| 3 | Auditioned for the role of Captain Kathryn Janeway on Star Trek: Voyager (1995), which went to Kate Mulgrew. |
| 4 | Provided the uncredited voice of actress Deborah Shelton's character in Body Double (1984). |
| 5 | Met husband Steve Smith during the filming of Desert Hearts (1985). She was the lead actress and he was the key grip. |
| 6 | Received a phone call from legend Greta Garbo after the release of the film Desert Hearts (1985). Garbo praised Helen's performance. |
| 7 | In Tremors II: Aftershocks (1996), her character, Kate 'White' Reilly, is supposed to be a former Playboy centerfold model for October 1974. The actual Playmate for October 1974 was Ester Cordet, a dark-skinned black-haired Panamanian whose appearance is very much different from the blonde Ms. Shaver's. |
| 8 | Her direction of James Earl Jones in Summer's End (1999) led to a "Best Picture" award at the 1999 Chicago International Children's Film Festival and a Daytime Emmy for "Outstanding Children's Special". |
Pictures
Movies
Actress
| Title | Year | Status | Character |
| --- | --- | --- | --- |
| The Supreme Kid | 1976 | | Girl hitch-hiker |
| Shoot | 1976 | | Paula |
| El hombre desnudo | 1976 | | |
| King of Kensington | 1976 | TV Series | |
| Police Surgeon | 1974-1975 | TV Series | Bonnie / Gloria |
| The Beachcombers | 1974 | TV Series | |
| Down River | 2013 | | Pearl |
| Birthday Cake | 2013 | | Judith Ferguson |
| Iris Expanding | 2010 | TV Movie | Iris's Mom |
| A Very Merry Daughter of the Bride | 2008 | TV Movie | Rose |
| Numb | 2007/I | | Audrey Milbank |
| The Keeper | 2004 | | Ruthie |
| The 4400 | 2004 | TV Series | Barbara Yates |
| The L Word | 2004 | TV Series | Faye Buckley |
| D.C. Sniper: 23 Days of Fear | 2003 | TV Movie | Sandy Moose |
| The Risen | 2003 | TV Movie | Lynn Todd |
| The Education of Max Bickford | 2001-2002 | TV Series | Erica Bettis |
| We All Fall Down | 2000 | | Sherry |
| Bear with Me | 2000 | | Sara Bradley |
| Common Ground | 2000 | TV Movie | Janet |
| The Wishing Tree | 1999 | | Wallis |
| Poltergeist: The Legacy | 1996-1999 | TV Series | Rachel Corrigan, MD / Dr. Rachel Corrigan |
| The First Gentleman | 1999 | TV Movie | Marjorie Litchfield |
| The Sweetest Gift | 1998 | TV Movie | Mrs. Martin |
| Dead Man's Gun | 1997 | TV Series | Dianna McKinney |
| Egg Salad | 1996 | Short | Gladys |
| Rowing Through | 1996 | | Slim |
| The Craft | 1996 | | Grace Downs |
| Tremors II: Aftershocks | 1996 | Video | Kate 'White' Reilly |
| Born to Be Wild | 1995 | | Margaret Heller |
| The Outer Limits | 1995 | TV Series | Cathy Kress |
| Falling for You | 1995 | TV Movie | Mary |
| Open Season | 1995 | | Rachel Rowen |
| Janek: The Silent Betrayal | 1994 | TV Movie | Monique Dessier |
| Without Consent | 1994 | TV Movie | Nora Fields |
| Ride with the Wind | 1994 | TV Movie | Katherine Barnes |
| The Forget-Me-Not Murders | 1994 | TV Movie | Monique |
| Morning Glory | 1993 | | Lula Peak |
| Trial & Error | 1993 | TV Movie | Katherine Woodfield |
| Poisoned by Love: The Kern County Murders | 1993 | TV Movie | Edie Ballew |
| Survive the Night | 1993 | TV Movie | Stacy |
| That Night | 1992 | | Ann O'Connor |
| Fatal Memories | 1992 | TV Movie | Elaine Tipton |
| E.N.G. | 1992 | TV Series | Sandra Brady |
| Zebrahead | 1992 | | Diane |
| A Smile in the Dark | 1991 | | The Devil |
| WIOU | 1990-1991 | TV Series | Kelby Robinson |
| Bethune: The Making of a Hero | 1990 | | Mrs. Dowd |
| Columbo | 1990 | TV Series | Vivian Dimitri |
| Pair of Aces | 1990 | TV Movie | Rose |
| Mothers, Daughters and Lovers | 1989 | TV Movie | Claire Nichols |
| Innocent Victim | 1989 | | Benet Archdale |
| B.L. Stryker | 1989 | TV Series | Diane Decker |
| No Blame | 1988 | TV Movie | Amy Donaldson |
| The Land Before Time | 1988 | | Littlefoot's Mother (voice) |
| The Ray Bradbury Theater | 1988 | TV Series | Miss Haight |
| The Believers | 1987 | | Jessica Halliday |
| The Color of Money | 1986 | | Janelle |
| Many Happy Returns | 1986 | TV Movie | Sally Robinson |
| The Men's Club | 1986 | | Sarah (uncredited) |
| The Edison Twins | 1986 | TV Series | Phyllis Dayton |
| Philip Marlowe, Private Eye | 1986 | TV Series | Belle Delaguerra |
| Lost! | 1986 | | Linda |
| Amazing Stories | 1986 | TV Series | Karen |
| The War Boy | 1985 | | Maria |
| The Park Is Mine | 1985 | TV Movie | Valery |
| Desert Hearts | 1985 | | Vivian Bell |
| Countdown to Looking Glass | 1984 | TV Movie | Dorian Waldorf |
| Best Defense | 1984 | | Clair Lewis |
| Access All Areas | 1984 | Short | |
| T.J. Hooker | 1983 | TV Series | Lisa Jericho |
| The Osterman Weekend | 1983 | | Virginia Tremayne |
| Harry Tracy: The Last of the Wild Bunch | 1982 | | Catherine Tuttle |
| Hill Street Blues | 1982 | TV Series | Teresa |
| Off Your Rocker | 1982 | TV Movie | Miss Beecher |
| Between Two Brothers | 1982 | TV Movie | Susan Frazer |
| Jessica Novak | 1981 | TV Series | Jessica Novak |
| Gas | 1981 | | Rhonda |
| Coming Out Alive | 1980 | | Isobel |
| United States | 1980 | TV Series | Libby Chapin |
| The Amityville Horror | 1979 | | Carolyn |
| Overlanders | 1979 | TV Movie | Mrs. O'Mara |
| Lovey: A Circle of Children, Part II | 1978 | TV Movie | Patty |
| In Praise of Older Women | 1978 | | Ann MacDonald |
| High-Ballin' | 1978 | | Pickup |
| Who Has Seen the Wind | 1977 | | Ruth Thompson |
| Starship Invasions | 1977 | | Betty Duncan |
| Search and Rescue: The Alpha Team | 1977 | TV Series | Dr. Liz Warren |
| Outrageous! | 1977 | | Jo |
Director
| Title | Year | Status | Character |
| --- | --- | --- | --- |
| Heartbeat | 2016 | TV Series 1 episode | |
| Vikings | 2015-2016 | TV Series 4 episodes | |
| Orphan Black | 2014-2015 | TV Series 2 episodes | |
| Person of Interest | 2012-2015 | TV Series 3 episodes | |
| Revolution | 2013-2014 | TV Series 3 episodes | |
| Elementary | 2014 | TV Series 1 episode | |
| Reign | 2014 | TV Series 1 episode | |
| Republic of Doyle | 2013 | TV Series 1 episode | |
| The Firm | 2012 | TV Series 5 episodes | |
| Combat Hospital | 2011 | TV Series 2 episodes | |
| Law & Order: LA | 2011 | TV Series 1 episode | |
| Law & Order: Special Victims Unit | 2008-2011 | TV Series 9 episodes | |
| SGU Stargate Universe | 2011 | TV Series 1 episode | |
| Flashpoint | 2011 | TV Series 1 episode | |
| Shattered | 2010 | TV Series 2 episodes | |
| The Bridge | 2010 | TV Series 2 episodes | |
| Make It or Break It | 2010 | TV Series 1 episode | |
| Castle | 2009 | TV Series 1 episode | |
| Private Practice | 2008-2009 | TV Series 2 episodes | |
| Crusoe | 2008-2009 | TV Series 2 episodes | |
| Journeyman | 2007 | TV Series 1 episode | |
| The Unit | 2006-2007 | TV Series 3 episodes | |
| Jericho | 2007 | TV Series 1 episode | |
| Standoff | 2006 | TV Series 1 episode | |
| Vanished | 2006 | TV Series 1 episode | |
| Medium | 2006 | TV Series 1 episode | |
| Ultra | 2006 | TV Movie | |
| The Man Who Lost Himself | 2005 | TV Movie | |
| Close to Home | 2005 | TV Series 1 episode | |
| Judging Amy | 2001-2005 | TV Series 11 episodes | |
| The 4400 | 2004 | TV Series 1 episode | |
| The O.C. | 2004 | TV Series 1 episode | |
| Joan of Arcadia | 2003 | TV Series 1 episode | |
| Dead Like Me | 2003 | TV Series 1 episode | |
| Just Cause | 2003 | TV Series 1 episode | |
| Due East | 2002 | TV Movie | |
| The District | 2002 | TV Series 1 episode | |
| Soul Food | 2001 | TV Series 1 episode | |
| The Associates | 2001 | TV Series | |
| Beggars and Choosers | 2000-2001 | TV Series 2 episodes | |
| The Outer Limits | 1997-2000 | TV Series 6 episodes | |
| Poltergeist: The Legacy | 1996-1999 | TV Series 2 episodes | |
| Summer's End | 1999 | TV Movie | |
| The Net | 1998 | TV Series 1 episode | |
| Dead Man's Gun | 1998 | TV Series 1 episode | |
Producer
| Title | Year | Status | Character |
| --- | --- | --- | --- |
| Birthday Cake | 2013 | co-executive producer | |
| The Firm | 2012 | TV Series co-executive producer - 18 episodes | |
| Judging Amy | 2004-2005 | TV Series producer - 22 episodes | |
| Due East | 2002 | TV Movie producer | |
| We All Fall Down | 2000 | executive producer | |
Writer
| Title | Year | Status | Character |
| --- | --- | --- | --- |
| Poltergeist: The Legacy | 1998 | TV Series story - 1 episode | |
Self
| Title | Year | Status | Character |
| --- | --- | --- | --- |
| The 16th Annual Leo Awards | 2014 | TV Special | Herself - Presenter |
| The Citizen Cohl: Untold Story | 2008 | Short | Herself |
| The Outsider | 2006 | Documentary | Herself |
| On Screen! | 2005 | TV Series documentary | Herself |
| The Genies at 25 | 2005 | TV Movie documentary | Herself |
| Alpha to Omega: Exposing 'The Osterman Weekend' | 2004 | Video documentary | Herself |
| The Making of 'We All Fall Down' | 2002 | Video documentary short | Herself |
| The 3rd Annual Leo Awards | 2001 | TV Special | Herself - Presenter |
| To Love, Honour and Obey | 2001 | TV Movie documentary | Herself - Narrator |
| Terminal City | 1998 | TV Series | Herself |
| M*A*S*H, Tootsie & God: A Tribute to Larry Gelbart | 1998 | TV Special documentary | Herself |
| Under Wraps | 1996 | Documentary | Narrator (voice) |
| The 17th Annual CableACE Awards | 1995 | TV Special | Herself |
| The Tonight Show with Jay Leno | 1993 | TV Series | Herself |
| The Tonight Show Starring Johnny Carson | 1979-1991 | TV Series | Herself |
| Walking After Midnight | 1988 | Documentary | Herself |
| Cinema 3 | 1988 | TV Series | Herself |
| Strangers in a Strange Land: The Adventures of a Canadian Film Crew in China | 1988 | Documentary | Herself |
| Calling the Shots | 1988 | Documentary | Herself |
| The Grand Knockout Tournament | 1987 | TV Special | Herself |
| The Alan Thicke Show | 1981 | TV Series | Herself |
| The Alan Hamel Show | 1977-1979 | TV Series | Herself |
Archive Footage
| Title | Year | Status | Character |
| --- | --- | --- | --- |
| Fabulous! The Story of Queer Cinema | 2006 | Documentary | Vivian Bell |
| Sex at 24 Frames Per Second | 2003 | Video documentary | Vivian Bell (uncredited) |
Awards
Won Awards
| Year | Award | Ceremony | Nomination | Movie |
| --- | --- | --- | --- | --- |
| 2015 | WIN Award | Women's Image Network Awards | Outstanding Show Directed By a Woman | Vikings (2013) |
| 2003 | Gemini | Gemini Awards | Best Direction in a Dramatic Series | Just Cause (2001) |
| 2001 | Genie | Genie Awards | Best Performance by an Actress in a Supporting Role | We All Fall Down (2000) |
| 1999 | Children's Jury Award | Chicago International Children's Film Festival | Feature Film and Video - Live-Action | Summer's End (1999) |
| 1985 | Bronze Leopard | Locarno International Film Festival | | Desert Hearts (1985) |
| 1978 | Etrog | Canadian Film Awards | Best Performance by a Lead Actress (Feature) | In Praise of Older Women (1978) |
Nominated Awards
| Year | Award | Ceremony | Nomination | Movie |
| --- | --- | --- | --- | --- |
| 2016 | Canadian Screen Award | Canadian Screen Awards, CA | Best Direction in a Dramatic Series | Orphan Black (2013) |
| 2016 | Canadian Screen Award | Canadian Screen Awards, CA | Best Direction in a Dramatic Series | Vikings (2013) |
| 2016 | DGC Team Award | Directors Guild of Canada | Outstanding Directorial Achievement in Dramatic Series | Vikings (2013) |
| 2015 | DGC Craft Award | Directors Guild of Canada | Direction - Television Series | Orphan Black (2013) |
| 2014 | ACTRA Toronto Award | ACTRA Awards | Outstanding Performance - Female | Down River (2013) |
| 2014 | Leo | Leo Awards | Best Lead Performance by a Female in a Feature Length Drama | Down River (2013) |
| 2010 | DGC Team Award | Directors Guild of Canada | Outstanding Team Achievement in a Television Series - Drama | The Bridge (2010) |
| 2010 | DGC Craft Award | Directors Guild of Canada | Outstanding Achievement in Direction - Television Series | The Bridge (2010) |
| 2001 | Gemini | Gemini Awards | Best Direction in a Dramatic Series | The Outer Limits (1995) |
| 2000 | Daytime Emmy | Daytime Emmy Awards | Outstanding Directing in a Children's Special | Summer's End (1999) |
| 1999 | Leo | Leo Awards | Best Direction in a Dramatic Series | The Outer Limits (1995) |
| 1997 | Saturn Award | Academy of Science Fiction, Fantasy & Horror Films, USA | Best Genre TV Actress | Poltergeist: The Legacy (1996) |
| 1995 | CableACE | CableACE Awards | Actress in a Dramatic Series | The Outer Limits (1995) |
| 1989 | Gemini | Gemini Awards | Best Performance by a Lead Actress in a Dramatic Program or Mini-Series | No Blame (1988) |
| 1987 | Genie | Genie Awards | Best Performance by an Actress in a Leading Role | Lost! (1986) |
| 1979 | Stinker Award | The Stinkers Bad Movie Awards | Worst Supporting Actress | The Amityville Horror (1979) |
Source:
IMDb
,
Wikipedia