Joseph Mazzello
The "Jurassic Park" star Joseph Mazzello was born on 21st September 1983, in Rhinebeck, New York State, USA, and raised in Hyde Park. His acting credits include roles in celebrity biopics, HBO miniseries, and thrilling dramas – creativity runs in the Mazzello family, as his father, Joseph Francis Mazzello Jr., previously owned a dance studio.
Joseph, who is Italian-American, received a Catholic education at Our Lady of Lourdes School. Following a recommendation later from Steven Spielberg, who had worked with him in the 1993 blockbuster "Jurassic Park", Joseph was admitted into the University of Southern California School of Cinematic Arts, and was able to pay for his studies thanks to the brief appearance he made in the movie.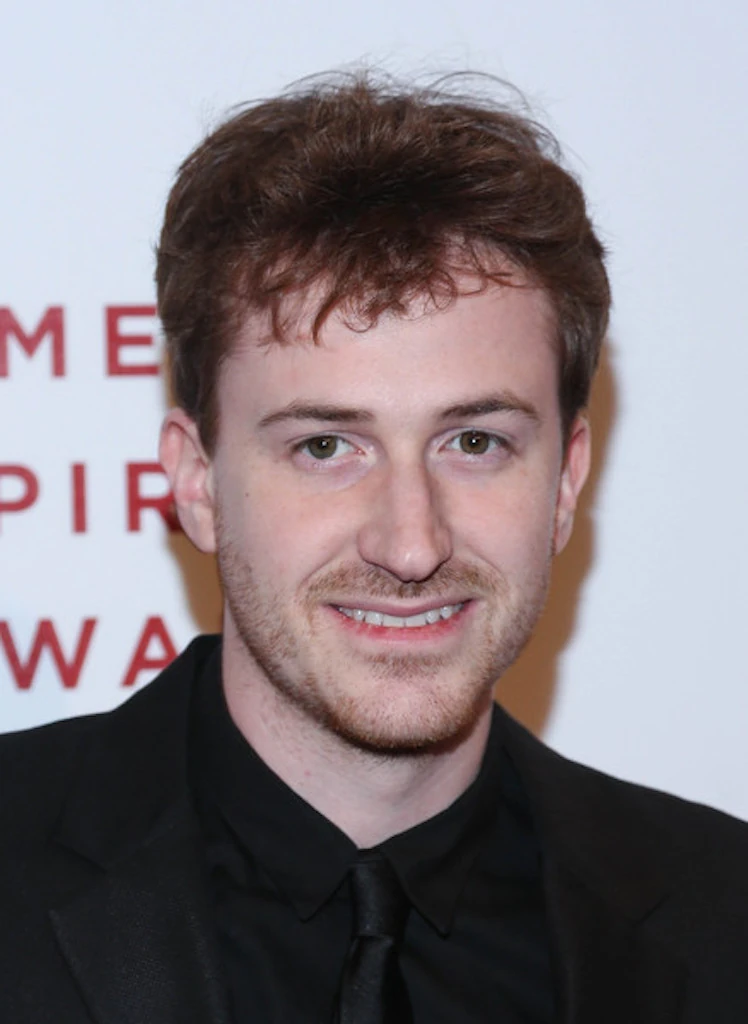 Career
Many media outlets mistakenly attribute Joseph's first role as that of Wendell McGaffney in the Harrison Ford movie "Presumed Innocent". The truth is, his first credited project was the TV film "Unspeakable Acts", which sank into obscurity shortly after its release. Later, the actor had a starring role in the 1992 fantasy-drama film "Radio Flyer", followed by a part in the lackluster romcom "Jersey Girl".
After playing Willy Robbins in the TV film "Desperate Choices: To Save My Child", Joseph was cast as Tim Murphy in "Jurassic Park", his breakthrough role. In the novel, Tim was a bespectacled 11-year-old with a love for computers and dinosaurs; in the movie, he was considerably older and had some character traits changed.
Prior to filming, Steven Spielberg had already promised to cast Joseph in a future film, and found him the perfect fit for "Jurassic Park"; previously, the actor screen-tested for a role in "Hook", but was considered too young. In 2011, Joseph reportedly told the director that he wished to return to the franchise for "Jurassic Park IV", believing that viewers would want to find out what happened to Tim after the first film.
Later, in 1993, Joseph had a starring role in "Shadowlands", a biographical drama film chronicling the relationship between C.S. Lewis and poet Joy Davidman. Death and religion were the main themes of the movie, as C.S. struggled to maintain his faith following Joy's tragic death. The movie performed well at the box office, bringing in $52 million, which becomes a rather less impressive number when factoring in its $22 million budget.
The River Wild, 1994. Joseph Mazzello @MazzelloJoe (Jurassic Park) in Ministry cap. "Psalm 69" heard. Meryl Streep @TheRealMStreep Kevin Bacon @kevinbacon David Strathairn, John C. Reilly star. Streep/Bacon received GoldenGlobe nominations. #MinistryBand #WeAreMinistry #Ministry pic.twitter.com/Y810ehXa7T

— Ministry (@WeAreMinistry) October 1, 2018
1994 saw the actor play Roarke Hartman in "The River Wild", a Meryl Streep and Kevin Bacon thriller in which they played a couple with marital problems who are brought together after a near-death experience. However, Joseph's next roles in "Three Wishes" and "The Cure" lowered his stock as a serious actor, as both movies were panned by critics and made million-dollar losses.
Similarly, Joseph's leading roles in "Star Kid" and "Simon Birch" did little to propel his career, with the latter project being described as "overly mushy", and receiving negative reviews. Perhaps feeling disheartened, Joseph went behind the camera to provide voice-over work for the English dub of "The Adventures of Buratino".
It remained to be seen whether the actor could turn things around as the 2000s came along. From 2002 to 2004, he had a blink-and-you'll-miss-it recurring role in "Providence", which was followed by guest-starring spots in "CSI: Crime Scene Investigation" and "Without a Trace". After starting the decade with a role in "Wooly Boys", an adventure comedy drama which made an embarrassingly low $335,000 at the box office, Joseph was equally unsuccessful with "Raising Helen", having been relegated to a minor role as the prom date of one of the characters. In any case, the movie failed to break even, and was deemed "as shallow and formulaic as a sitcom" by Rotten Tomatoes.
The quality of Joseph's next works took an obvious nosedive. The 2004 teen horror film "The Hollow" featured many future stars, such as Kaley Cuoco of "Big Bang Theory" fame, but failed to go anywhere, and had a depressingly low income of just $900,000. Meanwhile, the 2006 feature film "The Sensation of Sight" made its world premiere at the annual San Sebastian International Film Festival, but sank without a trace, with only a handful of online reviews.
Possibly deciding to take matters into his own hands, Joseph made his directorial debut with "Matters of Life and Death" in 2007. Next, he played Eugene Sledge in "Beyond All Boundaries" and put on an impressive performance as Facebook co-founder Dustin Moskovitz in "The Social Network". The actor and his castmates were nominated for several awards, as the movie itself debuted at number one on its opening weekend, and grossed almost $100 million in the US alone.
Since then, Joseph has reprised his role as Eugene Sledge in miniseries "The Pacific", played John Deacon in the Queen biopic "Bohemian Rapsody", and appeared in "G.I. Joe: Retaliation". These three projects alone made almost $1.5 billion at the box office.
Following a brief hiatus from acting, Joseph is back and better than ever with a well-received starring role as Bob in "Unexpected".
Personal Life
So far, Joseph has done an excellent job at keeping his private life to himself. The actor is believed to be single, and has never been linked to any female co-stars; as far as we're aware, he has no children either, and could be described as an eligible Hollywood bachelor.
The actor is 5ft 7in tall (175cm) and weighs about 160lbs (72kgs). The director and actor's worth is estimated at $3 million.
He has over 500,000 Instagram followers, with a further 90,000 on YouTube. Some of his most-viewed videos to date are "Quarantine Update" and "Rough Night" – the majority of his uploads feature himself talking to the camera about his latest comings and goings. His last upload was in January 2023.
Although Joseph posts sparingly on Instagram, in May 2023 he took to the photo-sharing platform to commemorate the fifth anniversary of his father's death. The actor's sad eyes and disheveled appearance sparked concerns, as Joseph normally uploads carefree photos with friends or vacation snaps taken at exotic locations.
The actor is going through a rough patch in his personal life, as he recently shared a fundraiser linked to a young family member named Matty Mazzello, who developed streptococcal toxic shock syndrome while holidaying in Orlando, and being treated for strep throat. Fortunately, Matty pulled through thanks to his healthcare team, and the fundraiser was created by his family to show their appreciation for the staff at the hospital where he was treated.