-Season Hubley is a prominent actress born in 1951 in New York City
-She is the daughter of Grant Shelby Hubley and Julia Kaul Paine, and has two siblings
-Her career began in 1972 and she became known for roles such as Priscilla Presley in "Elvis" (1979) and Niki in "Hardcore" (1979)
-She was previously married to Kurt Russell and David Hayball
-She is estimated to have a net worth of $10 million and is currently living in New York City.

Known for movies
Short Info
| | |
| --- | --- |
| Date Of Birth | March 14, 1951 |
| Spouse | David Hayball, Kurt Russell |
| Fact | Sister-in-law of Dinah Minot. |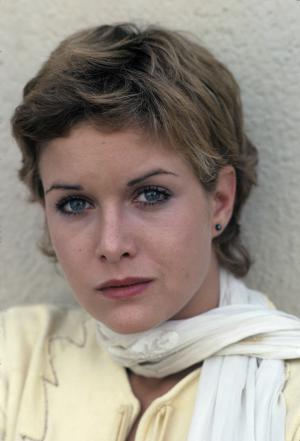 Where is Kurt Russell's ex-wife Season Hubley Now?
Born Susan Hubley on the 14th March 1951, in New York City, USA, she is a prominent actress, known for such roles as Priscilla Presley in the film "Elvis" (1979), Niki in the thriller drama film "Hardcore" (1979), and as Princess in the action crime-drama film "Vice Squad" (1982), among other roles. However, she is possibly best known to the wider public as the ex-wife of the famous actor Kurt Russell.
Early Life, Family, and Education
Daughter of the famous writer and entrepreneur Grant Shelby Hubley, and Julia Kaul Paine, she has two siblings, a brother Whip Hubley, an actor as well, and a sister, Sally Hubley. Unfortunately, precise information about her education has been omitted from media sources, but according to statements, Season earned a degree in acting.
Career Beginnings
Growing up in a family turned towards performing arts, Season fell in love with acting, and as early as 1972 made her debut, playing Bobby Jo in the television film "Bobby Jo and the Good Time Band". Her next part came the same year as Princess Jennie in the TV series "The Partridge Family", while in 1973 she played Roonie Gill in the film "Lolly-Madonna XXX", starring Rod Steiger, Robert Ryan and Jeff Bridges. In 1974 Season got her first co-starring role, as Desdemona in the drama musical "Catch My Soul", next to Richie Havens and Lance LeGault, but unfortunately the film was a major flop. Her career suffered a great deal in the next several years, but bounced back with a tremendous portrayal of Priscilla Presley in the biopic "Elvis" (1979), in which her then future husband starred as Elvis. The film earned a Golden Globe nomination, and another three award nominations. The same year, Season also starred in the thriller drama film "Hardcore", directed by Paul Schrader, and co-starring George C. Scott and Peter Boyle.
Rise to Prominence
After these couple of successful appearances, Season appeared again next to Kurt Russell, this time in the sci-fi action cult film written and directed by John Carpenter, "Escape from New York", followed by another cult film "Vice Squad", which launched her to stardom. Alongside Gary Swanson and Wings Hauser, Season became a star of the film, garnering rave reviews for their performances. Two years later, Season featured in the television film "The Three Wishes of Bully Grier", with Ralph Macchio, Betty Buckley and Hal Holbrook as the stars. Another two years and Season was again on the roll, with the lead role in the television drama film "Under the Influence", co-starring Andy Griffith and Paul Provenza, and she also appeared in another successful television drama film – "Christmas Eve" – which featured Loretta Young, Arthur Hill and Ron Leibman in the lead roles. Before the magnificent '80s for Season ended, she had another starring role in the rather successful film, "Shakedown on the Sunset Strip", next to Perry King, and Joan Van Ark.
Career Decline
With the start of the '90s, Hubley's career started to decline, though she still managed to shake things up with such roles as Angelique Voynitzheva Marick in the soap opera "All My Children" (1992), then as Rita Thompson in the television crime-drama film "No One Would Tell" in 1996, and a minor role in the fifth installment of the classic horror film "Children of the Corn", entitled "Children of the Corn V: Fields of Terror" (1998). She called quits after portraying Sarah Gordon in the TV drama series "Flipper" in 1999.
A Successful Actress, Season Hubley How Rich is She in 2018?
Season's career lasted over 25 years, which was enough for her to appear in 50 film and TV titles. She had a number of prominent roles, which increased her net worth to a large degree. So, let's just see how rich she is as of mid- 2018. According to authoritative sources, it has been estimated that Season Hubley's net worth is as high as $10 million.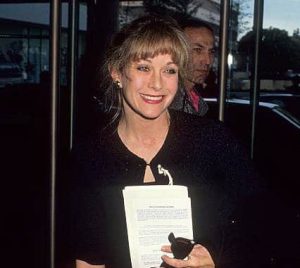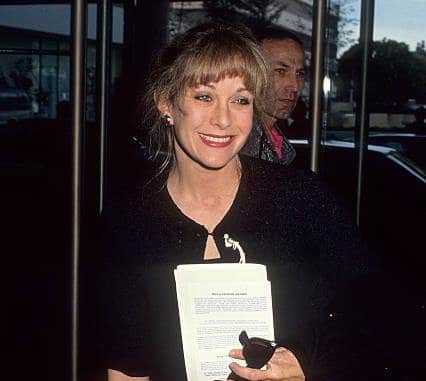 Married to a Film Star
She and Kurt Russell met in 1979 during the shooting of "Elvis", in which the two were husband and wife; they fell in love and married on the 17th March, and welcomed their first son in 1980, Boston Oliver Grant Russell. Unfortunately, their love was of short wicker, and after four years together, the couple divorced.
Second Marriage and Divorce
In 1992 it was revealed that Season married David Hayball, a cameraman, best known to the world for his work on the film "Kill Me Again" (1989), and on the TV series "The Shield" (2002-2008), but the couple was married for two years before their divorce was announced.
So, What Happened to Season since Retirement
Following the end of her career, Season withdrew from the media and is now enjoying single life in New York City. There isn't much info about her most intimate details, as she isn't open about her life since retiring., especially ad she isn't a user of social media platforms.
General Info
| | |
| --- | --- |
| Full Name | Season Hubley |
| Date Of Birth | March 14, 1951 |
| Place Of Birth | New York City, New York, United States |
| Height | 1.65 m |
| Profession | Actor, Singer |
| Nationality | American |
Family
| | |
| --- | --- |
| Spouse | David Hayball, Kurt Russell |
| Children | Boston Russell |
| Parents | Grant Shelby Hubley, Julia Kaul Paine |
| Siblings | Whip Hubley, Sally Hubley |
Accomplishments
| | |
| --- | --- |
| Movies | Escape from New York, Hardcore, Vice Squad, Elvis, Lolly-Madonna XXX, Catch My Soul, Stepfather III, Child in the Night, A Caribbean Mystery, Children of the Corn V: Fields of Terror, No One Would Tell, Unspeakable Acts, Caddie Woodlawn, The Key to Rebecca, SST: Death Flight, Kiss the Sky, The Three... |
| TV Shows | Family, Love of Life, Blue Skies |
Social profile links
Facts
Pictures
Movies
Actress
| Title | Year | Status | Character |
| --- | --- | --- | --- |
| Flipper | 1999 | TV Series | Sarah Gorban |
| Kiss the Sky | 1998 | | Beth |
| Children of the Corn V: Fields of Terror | 1998 | Video | Lilly's Mother |
| Beverly Hills, 90210 | 1998 | TV Series | Ms. Evans |
| Humanoids from the Deep | 1996 | TV Movie | Timmys Mother |
| No One Would Tell | 1996 | TV Movie | Rita Thompson |
| South of Sunset | 1993 | TV Series | |
| All My Children | 1992 | TV Series | Angelique Voynitzheva Marick |
| Stepfather III | 1992 | TV Movie | Jennifer Ashley |
| Steel Justice | 1992 | TV Movie | Gina Morelli |
| Total Exposure | 1991 | | Andi Robinson |
| CBS Schoolbreak Special | 1991 | TV Series | Barbara McBride |
| Vestige of Honor | 1990 | TV Movie | Marilyn |
| Child in the Night | 1990 | TV Movie | Valerie |
| Murder, She Wrote | 1990 | TV Series | Marla Bryce |
| Unspeakable Acts | 1990 | TV Movie | Jackie Harrison |
| Caddie Woodlawn | 1989 | | Harriet Woodlawn |
| Blue Skies | 1988 | TV Series | Annie Pfeiffer Cobb |
| Shakedown on the Sunset Strip | 1988 | TV Movie | Officer Audre Davis |
| The Hitchhiker | 1987 | TV Series | Miranda |
| Steele Justice | 1987 | uncredited | |
| Tomorrow's a Killer | 1987 | | Heather Todd |
| Christmas Eve | 1986 | TV Movie | Melissa |
| Under the Influence | 1986 | TV Movie | Ann Talbot Simpson |
| Alfred Hitchcock Presents | 1985 | TV Series | Lena Trent |
| The Twilight Zone | 1985 | TV Series | Carol Shelton (segment "Little Boy Lost") |
| The Key to Rebecca | 1985 | TV Movie | Elene Fontana |
| The Three Wishes of Billy Grier | 1984 | TV Movie | Phyllis |
| London and Davis in New York | 1984 | TV Movie | Claudia London |
| Fox Mystery Theater | 1984 | TV Series | Cora Berlaine |
| A Caribbean Mystery | 1983 | TV Movie | Molly Kendall (as Season Húbley) |
| Vice Squad | 1982 | | Princess |
| Escape from New York | 1981 | | Girl in Chock Full O'Nuts |
| Mrs. R's Daughter | 1979 | TV Movie | Ellie Pruitt |
| Hardcore | 1979 | | Niki |
| Elvis | 1979/I | TV Movie | Priscilla Presley |
| Loose Change | 1978 | TV Mini-Series | Tanya Berenson |
| Visions | 1977 | TV Series | Sara Blakemore |
| Family | 1976-1977 | TV Series | Salina Magee |
| Kojak | 1977 | TV Series | Sister Maria |
| Westside Medical | 1977 | TV Series | Nan Cousins |
| SST: Death Flight | 1977 | TV Movie | Anne Redding |
| Starsky and Hutch | 1977 | TV Series | Terry Roberts |
| Good Heavens | 1976 | TV Series | Nancy |
| The Rookies | 1975 | TV Series | Kim Owens |
| Kung Fu | 1974 | TV Series | Margit Kingsley McLean |
| The Healers | 1974 | TV Movie | Ann Kilmer |
| Catch My Soul | 1974 | | Desdemona |
| She Lives! | 1973 | TV Movie | Pam Rainey |
| Lolly-Madonna XXX | 1973 | | Roonie Gill |
| The Partridge Family | 1972 | TV Series | The Princess Jennie |
| Bobby Jo and the Good Time Band | 1972 | TV Movie | Bobby Jo |
Soundtrack
| Title | Year | Status | Character |
| --- | --- | --- | --- |
| Kojak | 1977 | TV Series performer - 1 episode | |
Self
| Title | Year | Status | Character |
| --- | --- | --- | --- |
| E! True Hollywood Story | 2000 | TV Series documentary | Herself |
| The Moviemakers | 1973 | Documentary short | Herself |
Source:
IMDb
,
Wikipedia