• Mary Elizabeth Mastrantonio is an Oscar and Golden Globe Award-nominated actress
• Her most popular roles included Carmen in "The Color of Money" and Marian Dubois in "Robin Hood: Prince of Thieves"
• She is of Italian ancestry and studied voice at the University of Illinois
• She is married to film director Pat O'Connor since 1990, and they have two sons
• Mary Elizabeth Mastrantonio has a net worth of $2 million, while her husband has a net worth of $1 million

Known for movies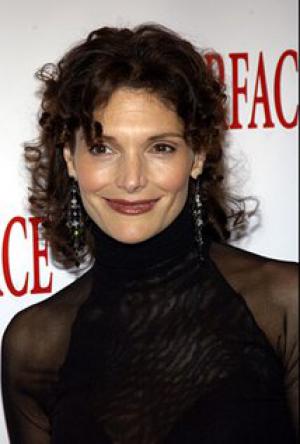 Who is Mary Elizabeth Mastrantonio?
Mary Elizabeth Mastrantonio was born on the 17th November 1958, in Lombard, Illinois USA, and is an Oscar and Golden Globe Award-nominated actress, probably best known from her roles in such films of the '80s as "Scarface" (1982), in which she played Gina Montana, "The Color of Money" (1986) as Carmen, "The Abyss" (1989), as Lindsey Brigman, and as Marian Dubois in "Robin Hood: Prince of Thieves" (1991), among many other differing roles she has secured in her career.
Where is Mary Elizabeth Mastrantonio now?
The latest role credited to Mary Elizabeth is the part of Senator Helen Barret in the television film "Salamander" in 2017, however, most recently, it has been announced that Mary will guest star in the highly-acclaimed action crime-drama series "Blindspot", starting in October 2018. Hopefully, this will be another action-packed performance by the Academy Award-nominated veteran actress.
Mary Elizabeth Mastrantonio Wiki: Early Life, Family, and Education
Of Italian ancestry, Mary is a daughter of Mary Dominica and Frank A. Mastrantonio, a bronze foundry operator. She grew up in Oak Park, Illinois and went to Oak Park-River Forest High School. Upon matriculation, she enrolled at the University of Illinois where she studied voice, before launching her acting career.
Career Beginnings and Rise to Prominence
The moment she got her first role, Mary showcased her full potential, appearing on Broadway in the revival of "West Side Story", and was then soon cast as Gina Montana in the Golden Globe Award-nominated crime-drama film "Scarface", directed by Brian De Palma and starring Al Pacino, Michelle Pfeiffer and Steven Bauer. The role launched her to prominence and it became easier for the young actress to secure notable roles, and she enjoyed success throughout the '80s, becoming one of the most prominent artists of the time. Some of her most popular roles included Carmen in the sports drama film "The Color of Money", co-starring Paul Newman and Tom Cruise, for which Mary received Oscar and Golden Globe Award nominations for her role. She continued with the part of Helen Drood in the film "Slam Dance" in 1987, then "The January Man" with Susan Sarandon and Kevin Kline, and the sci-fi adventure drama film "The Abyss" in 1989, with Michael Biehn and Ed Harris starring, directed and written by James Cameron.

Continual Success
Mary entered the '90s as an acclaimed actress, with several notable appearances credited to her name. In 1991 she reached glory once again with the part of Marian in the critically-acclaimed action-adventure film "Robin Hood: Prince of Thieves", co-starring Kevin Costner as Robin Hood. Nothing changed for Mary, as she was securing role after role that benefited both her reputation and her wealth. She teamed up again with Kevin Kline, this time in the mystery crime-drama film "Consenting Adults" in 1992, then starred again with Al Pacino in the film "Two Bites" in 1995, while in 1999 she and David Strathairn starred in the adventure drama film "Limbo".
https://www.facebook.com/the80show/photos/basw.AbrQNEPA5nTN_z6tjInt6qHxU7yzosUZlI0kDnxZ0Dejwkqw3w1z-Jgadrcm4prA1navCnzLH7-3XBcInuM_JCVkR184h-GhGkS2N2fsZ5-4yKqyOF-4jLvJOF8qiEgCCceIhcYZnmp6qEOEuNQx0vjXCxAlmHFS1Psg7L2pRPvgqA.927068797386343.120480921831.329496787102852.1377063589000514.10152605166874769.725323984225814/1377063589000514/?type=1&opaqueCursor=AbqawjCaIeuXpZC6-oKWiatlxxwThUvnN_mg2ANnjwlccKnnfbcL1LErkMHaO4k3skhMjZhAYzs6bAiBl3rFCXArKn3_r1AZiELof0pNO0mNUPIgVQmCgkNEsEfW-k5IcMRz_cY2oNN47oZh1g1X5fHsQhHsz6E5HUXKoQdojCgRHNNEGgqjMnO1iSFZh7sd2Sp-fUTDKQd1klZeELQcNk4MvSN69sU6_CH8QpthjSAk2qlKDlSc98a3-DqpIwarDouUozfkRNTUvHtDf9Pu6iQ7Wvbpf1dkV7w6ZcCPCRAPPA3U-5JC5LdUWXrY3IIUEqWtODm9LJYMeGimaUQqFTMd8KmhBjdGQgQF6rUAdNiIp4bE-k2xeADOZPF8ANHvvYDWc8uJpVN0xSUolyVD6t8A0L0e1ryDncUKAdjUx1mIt8Ij_g-HvSncBi4JVCDxhtspyevs74ldsZFsfs5slTRNyjLlRodFE6VUUn3dBnHzkTfgpeu9EvwaZfthJsoDVzMm3hnEumGyEbt74vXN2X4koyXn9FyzUBwHzimwdXqy4g&theater
The 2000s and Recent Career
With the start of the 2000s, Mary became more focused on television roles, but not before she appeared in the Academy Award-nominated film "The Perfect Storm", with George Clooney and Mark Wahlberg as the stars of the film. From 2005 to 2006 she portrayed Anne Cassidy in the TV series "Without a Trace", while in 2010 she was Zoe Callas in the TV crime-drama series "Law & Order: Criminal Intent", and has since made several more notable guest-starring appearances in TV series. In 2012 she started playing Kelly Burkhardt in the fantasy drama series "Grimm", appearing in seven episodes, then in 2015 she was chosen for the role of Nasreen Pouran in the crime-drama series "Limitless", and most recently played Marion James in the TV series "The Punisher", in addition to the role of Senator Helen Barret in the television film "Salamander", also in 2017.
Stage Work
Aside from film and television, Mary has also worked on stage; after her debut on Broadway, she appeared countless time on Broadway and in other notable theaters. However, it was in 2003 that she had her best role, as Aldonza/Dulcinea in the play "Man of La Mancha", for which she received a Tony Award nomination. She was also in "A View from the Bridge" as Beatrice, performed at the Duke of York's Theatre in London, among many other successful plays, including in the Shakespearean Festival in New York.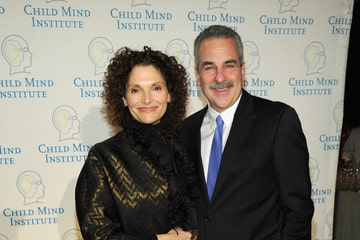 Mary Elizabeth Mastrantonio Net Worth
Although Mary has been credited with just over 30 film and TV titles, she has proven her acting skills in various genres, from adventure to comedy. Some of the projects in which she appeared became successful almost instantly, such as "Scarface", "The Color of Money", and "Robin Hood: Prince of Thieves", among many others. So, have you ever wondered how rich Mary Elizabeth Mastrantonio is, as of mid- 2018? According to authoritative sources, it has been estimated that Mastrantonio's net worth is as high as $2 million. Quite decent don't you think?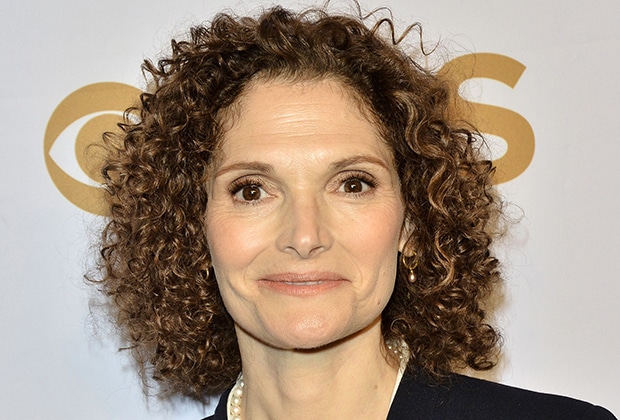 Do You Know About Mary Elizabeth's Personal Life, Marriage, Husband, Children?
When it comes to her personal life, Mary is rather open about it, as she tends to keep her fans well-informed about her daily life. She has been married to famous director Pat O'Connor since 1990, and the couple has welcomed two sons, Jack, born in 1992 and Declan who was born in 1997.

Mary Elizabeth Mastrantonio Husband, Pat O'Connor
Now that we have covered all the major details about Mary, let's share some information about her husband, Pat O'Connor. Pat O'Connor was born in 1943 in Ardmore, County Waterford, Ireland, and is a film director, best known to the world for such films as "Fools of Fortune" (1990), and "Sweet November" (2001). He has worked closely with Cyril Cusack and Brenda Fricker on several occasions, including in the film "Ballroom of Romance", for which he won the BAFTA award for Best Television Single Drama, plus Jacob's Award for the same work.
General Info
| | |
| --- | --- |
| Full Name | Mary Elizabeth Mastrantonio |
| Date Of Birth | November 17, 1958 |
| Height | 1.65 m |
| Profession | Actor, Singer |
| Education | University of Illinois at Urbana–Champaign |
| Nationality | American |
Family
| | |
| --- | --- |
| Spouse | Pat O'Connor |
| Children | Declan O'Connor, Jack O'Connor |
| Parents | Frank A. Mastrantonio, Mary Dominica Pagone |
Accomplishments
| | |
| --- | --- |
| Nominations | Academy Award for Best Actress in a Supporting Role, Golden Globe Award for Best Supporting Actress – Motion Picture, Tony Award for Best Lead Actress in a Musical, MTV Movie Award for Best Female Performance, Drama Desk Award for Outstanding Actress in a Musical, Outer Critics Circle Award for Ou... |
| Movies | Scarface, The Abyss, Robin Hood: Prince of Thieves, The Color of Money, The January Man, The Perfect Storm, Consenting Adults, My Life So Far, Three Wishes, Class Action, Slam Dance, White Sands, The Russell Girl, The Brooke Ellison Story, Two Bits, Witness Protection, Fools of Fortune, Limbo, Stori... |
| TV Shows | Limitless, Law & Order: Criminal Intent, Mussolini: The Untold Story |
Social profile links
Quotes
| # | Quote |
| --- | --- |
| 1 | I've worked with leading men so worried about losing their charm that they were always winking to the audience. |
| 2 | I've never found that it jars to go back and forth. |
| 3 | Suddenly, I realized: this was what I wanted to do. I didn't know how to do it; I just knew acting felt right. |
| 4 | Domesticity has to mean nesting. Otherwise, six months go by, and you don't know where your underwear is. |
| 5 | I'm not looking at money, percentage points or grosses. This is my life, you know? To me, every day matters. |
| 6 | As a measure of acting skills, film can be very deceptive. |
| 7 | I do need to be told when I'm going wrong. No one's acting can be an exact, 100 percent science. |
| 8 | Some stars like to hide behind the whole idea of acting. But really good actors are not hiding at all. They're not afraid to be disliked, to be a little unsavory. |
| 9 | Hollywood is run by men who are big on vulnerability. |
| 10 | I hate it when people say, Mary Elizabeth, this may be hell, but the movie is going to be sooo good. |
| 11 | I used to go home at night and just shake, because I had no idea that's what acting was gonna be. |
Facts
| # | Fact |
| --- | --- |
| 1 | Appearing in 'Grand Hotel' at the Donmar Warehouse in London, UK [December 2004] |
| 2 | Currently starring as Aldonza in the Broadway revival of "Man of LaMancha" at the Martin Beck Theatre [December 2002] |
| 3 | Was neighbors with Alan Rickman in London in the early 90's. They worked together in January Man and Robin Hood Prince of Thieves. |
| 4 | Suffered a serious mental and emotional breakdown during the problem-plagued shoot of the James Cameron film The Abyss (1989). |
| 5 | Italian-American. |
| 6 | Was nominated for Broadway's 2003 Tony Award as Best Actress (Musical) for portraying the Aldonza/Dulcinea character in a revival of "Man of La Mancha." |
| 7 | Replaced Robin Wright, due to pregnancy, as Maid Marion in Robin Hood: Prince of Thieves (1991) with Kevin Costner. |
| 8 | Sons Jack O'Connor (born 1992) and Declan O'Connor (born 1997) with Pat O'Connor. |
| 9 | Of all the people ever to be nominated for an Academy Award for acting, Mastrantonio has the longest name. |
| 10 | Listed as one of twelve "Promising New Actors of 1986" in John Willis' Screen World, Vol. 38. |
| 11 | Graduated from Oak Park River Forest High School. |
| 12 | Once trained for a career as an opera singer. |
Pictures
Movies
Actress
| Title | Year | Status | Character |
| --- | --- | --- | --- |
| Limitless | 2015-2016 | TV Series | Nasreen Pouran |
| Amok | 2015 | | Dorothy |
| Grimm | 2012-2014 | TV Series | Kelly Burkhardt / Woman in Black |
| Hostages | 2013-2014 | TV Series | Mary Kincaid |
| Blue Bloods | 2013 | TV Series | Sophia Lanza |
| Law & Order: Criminal Intent | 2010 | TV Series | Zoe Callas |
| The Russell Girl | 2008 | TV Movie | Gayle Russell |
| Without a Trace | 2005-2006 | TV Series | Anne Cassidy |
| The Brooke Ellison Story | 2004 | TV Movie | Jean Ellison |
| Standing Room Only | 2003 | Short | Maria |
| Tabloid | 2001 | | Natasha Fox |
| The Perfect Storm | 2000 | | Linda Greenlaw |
| Witness Protection | 1999 | TV Movie | Cindy Batton |
| My Life So Far | 1999 | | Moira |
| Limbo | 1999 | | Donna De Angelo |
| Three Wishes | 1995 | | Jeanne Holman |
| Frasier | 1995 | TV Series | Eileen |
| Two Bits | 1995 | | Luisa Spirito |
| Consenting Adults | 1992 | | Priscilla Parker |
| White Sands | 1992 | | Lane Bodine |
| Robin Hood: Prince of Thieves | 1991 | | Marian Dubois |
| Class Action | 1991 | | Maggie Ward |
| Performance | 1991 | TV Series | Yelena |
| Fools of Fortune | 1990 | | Marianne |
| The Abyss | 1989 | | Lindsey Brigman |
| The January Man | 1989 | | Bernadette Flynn |
| Slam Dance | 1987 | | Helen Drood |
| The Color of Money | 1986 | | Carmen |
| Mussolini: The Untold Story | 1985 | TV Mini-Series | Edda Mussolini-Ciano |
| Scarface | 1983 | | Gina Montana |
| The King of Comedy | 1982 | | Extra in crowd scene (uncredited) |
Soundtrack
| Title | Year | Status | Character |
| --- | --- | --- | --- |
| Limbo | 1999 | performer: "You Never Can Tell" a/k/a "C'est La Vie", "Better Off Without You", "Lookin' For The Heart of Saturday Night", "Dimming of the Day" | |
| The January Man | 1989 | performer: "Auld Lang Syne", "Calendar Girl" - uncredited | |
Thanks
| Title | Year | Status | Character |
| --- | --- | --- | --- |
| HBO First Look | 2000 | TV Series documentary special thanks - 1 episode | |
Self
| Title | Year | Status | Character |
| --- | --- | --- | --- |
| The Broadway.com Show | 2013 | TV Series | Herself |
| Buzz: AT&T Original Documentaries | 2010 | TV Series documentary | Herself |
| The 57th Annual Tony Awards | 2003 | TV Special | Herself - Performer & Nominee: Best Leading Actress in a Musical |
| The Directors | 2000 | TV Series documentary | Herself |
| The Tonight Show with Jay Leno | 2000 | TV Series | Herself - Guest |
| HBO First Look | 2000 | TV Series documentary | Herself / Linda Greenlaw |
| The West | 1996 | TV Series documentary | |
| Showbiz Today | 1995 | TV Series | Herself |
| Late Show with David Letterman | 1995 | TV Series | Herself |
| Under Pressure: Making 'The Abyss' | 1993 | Video documentary | Herself |
| One-On-One with the Cast of 'Robin Hood: Prince of Thieves' | 1991 | Video short | Herself |
| Robin Hood: The Myth, the Man, the Movie | 1991 | TV Short documentary | Herself |
| Good Morning America | 1990 | TV Series | Herself - Guest |
| The 59th Annual Academy Awards | 1987 | TV Special | Herself - Nominee: Best Actress in a Supporting Role |
Archive Footage
| Title | Year | Status | Character |
| --- | --- | --- | --- |
| Entertainment Tonight | 2015 | TV Series | Herself |
| Maquillando entre monstruos | 2007 | TV Movie documentary | Lindsey Brigman |
| Stories of Lost Souls | 2005 | | Maria (segment "Standing Room Only") |
| Frasier: Analyzing the Laughter | 2004 | TV Movie | Eileen (uncredited) |
| The Making of 'True Lies' | 1994 | TV Movie documentary | Lindsey Brigman (uncredited) |
Awards
Won Awards
| Year | Award | Ceremony | Nomination | Movie |
| --- | --- | --- | --- | --- |
| 2005 | Gracie | Gracie Allen Awards | Outstanding Female Lead in a Drama Special | The Brooke Ellison Story (2004) |
Nominated Awards
| Year | Award | Ceremony | Nomination | Movie |
| --- | --- | --- | --- | --- |
| 2000 | Sierra Award | Las Vegas Film Critics Society Awards | Best Actress | Limbo (1999) |
| 1992 | Saturn Award | Academy of Science Fiction, Fantasy & Horror Films, USA | Best Supporting Actress | Robin Hood: Prince of Thieves (1991) |
| 1992 | MTV Movie Award | MTV Movie Awards | Best Female Performance | Robin Hood: Prince of Thieves (1991) |
| 1991 | Saturn Award | Academy of Science Fiction, Fantasy & Horror Films, USA | Best Actress | The Abyss (1989) |
| 1987 | Oscar | Academy Awards, USA | Best Actress in a Supporting Role | The Color of Money (1986) |
| 1987 | Golden Globe | Golden Globes, USA | Best Performance by an Actress in a Supporting Role in a Motion Picture | The Color of Money (1986) |
2nd Place Awards
| Year | Award | Ceremony | Nomination | Movie |
| --- | --- | --- | --- | --- |
| 1986 | NYFCC Award | New York Film Critics Circle Awards | Best Supporting Actress | The Color of Money (1986) |
Source:
IMDb
,
Wikipedia