In the world of reality television, few stories resonate as powerfully as that of Paul Potts, the unassuming mobile phone salesman who became a global opera sensation through "Britain's Got Talent", commonly called "BGT" From his spine-tingling audition to his winning moments, the world watched Paul transform from an underdog to a champion. However, his journey didn't end on the grand stage of the competition, as he went on to live his dream.
Paul Potts' humble beginnings
Born on 13 October 1970, Paul Potts hailed from a working-class family, residing in a Victorian terraced house in the Fishponds area of Bristol. He's the second of four children, with John being the oldest and the twins, Tony and Jane, being the youngest. His disciplinarian dad held several manual jobs, while his well-mannered mom worked from home for a time, knitting gloves and jumpers on demand.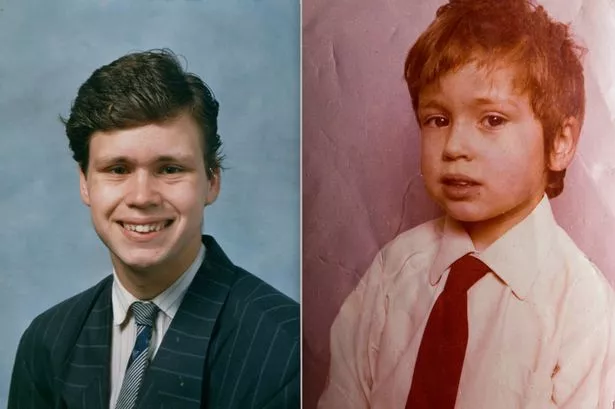 Bullied for most of his growing-up years
Paul was lacking in social skills, and whether at school or on the playground, he had difficulties approaching people as he feared being rejected by them. He ended up playing alone or going off somewhere to read. Some perceived him as strange and so he was often called names, kicked at, or hit in the face. He felt and behaved as though the entire world was against him, and so he was combative at times.
The teachers advised him to ignore the bullying, assuring him that it would 'go away' eventually; he tried that, but it proved to be ineffective. Bullies, sometimes as many as eight, would wait for him after school and beat him up. He would change his route going home, but since it wasn't always feasible, he just endured the physical abuse. Paul was threatened that the beatings would get worse if he told anyone, but he soon ran out of ways to explain the bruises to his parents. His mom then went to his school to address the issue, but nothing changed so he just learned to live with it. Things escalated to a point where he contemplated ending it all, but he couldn't bring himself to go through with it. At times, he considered throwing himself down the stairs and explained, 'My intention wasn't to commit suicide but I wanted people to feel an emotion towards me that wasn't hate, even if it was sympathy.'
Groomed and abused at 15
When he turned 12, Paul went to Sea Cadets twice a week, described as a junior version of the Royal Navy. By the time he was 15, he became eligible to get his leading seamanship badge which involved a five-day trip aboard a merchant fishing vessel. Each morning, he would find one of the civilian helpers, a former Royal Navy captain from their unit, sitting in front of his bunk and staring at him; he thought nothing of this at first. Occasionally he would smoke, but not inhale it fully. The captain would offer him plenty of cigarettes, and Paul started experiencing headaches causing him to stop smoking. He said that all the signals were there, but didn't realize that he was being groomed.
There were times when the captain would sit Paul on his lap when they were alone – Paul didn't know what to do and felt paralyzed. The captain kissed him on the lips and it didn't stop there. Paul didn't enjoy it or want it but he never objected. He said that it happened sporadically for over a year. He never told anybody because he was unsure if people would believe him; he just tried to find ways to avoid being in that situation until he eventually stopped going to the Sea Cadets.
Found solace in singing
Paul didn't know why music made him feel good, but just knew that it did. He was five when he attended a service at a local church, and as the congregation sang a hymn together, he became completely caught up in the moment, marveling at how beautiful the sound was. Paul discovered that music wasn't merely something special or magical, but he was also good at it. He possessed an innate ability to remember tunes in his head, later saying that he could hear a tune and sing it back effortlessly, even play it on the piano. This was when he realized that music was going to play a significant part in his life.
To those that thought I was sulking – that's what I look like most of the time lol I can prove it with this still from the original audition: I don't do fake smiles, but it doesn't mean I am grumpy sulky or feeling entitled. pic.twitter.com/ljgfNYohPs

— Paul Potts (@paulpottsmusic) August 31, 2019
He became a member of the church choir, and gained a reputation for singing at full volume. His motivation wasn't to show off but because he simply enjoyed it. Perhaps this was why, even at an early age, he dreamed of singing solo. The opportunity came in 1978, when he was asked to sing the first verse of a Christmas carol without accompaniment.
Two years later, he auditioned to become part of the Christ Church choir, and was accepted. The money he earned paid for his voice and piano lessons although he did give up on the latter to avoid corporal punishment whenever he made a mistake. He entered small competitions, but disliked it because nerves often got the better of him. He couldn't deal well with the pressure, and his performance suffered as a result.
When it came to classical music, Paul recalled that he embraced this genre after watching Stephen Spielberg's "E.T.", as the soundtrack struck a chord in him. Listening to the London Symphony Orchestra playing movie soundtracks written by John Williams filled him with so much joy that he wanted to participate in the music rather than just listen to it. As he turned 12, he began enjoying music from classical composers; his favorite pieces included Tchaikovsky's "1812 Overture" and "Symphony No. 6, the Pathétique."
Singing liberated him – whatever happened around him or to him, singing gave him a sense of belonging that he couldn't find elsewhere. The more he sang, the more he wanted to do it professionally. Since he didn't know exactly how to do that, it just became a hobby at first.
First TV audition
Paul took part in an audition for an ITV quiz and singing show called "My Kind of Music" aired in 1999. He performed "Nessum Dorma," an aria from the final act of Pucini's "Turandot," and was quite happy with it even if he didn't understand the language he was singing in – he won the competition. Paul didn't become famous after that, but was hired on a few expense-only gigs and used his prize money to pay for more singing lessons.
Singing the opera
His audition at the Bath Opera was successful and he had small parts in the production of "Turandot." Wanting to take his singing to the next level, he participated in a competition and a week-long course with a renowned opera singer in Barcelona; he was making progress, but still not up to the required standards at that time. Paul received detailed feedback from one of the judges and his confidence took a severe beating as he was told that not only was his choice of material inappropriate, but his voice was also not up to par. He later learned that he didn't do well in the competition primarily because his Italian was poor.
Next, he took a six-month break from work and took Italian lessons and voice coaching; with improved skills, he was cast in a title role of a Bath Opera production. He never stopped learning, and soon took a course that included master classes, one of which was with Luciano Pavarotti – Paul was among the few who were chosen to sing for the Italian operatic tenor. Despite being short of breath due to nerves, Pavarotti praised his voice and asked him to sing another aria, and the tenor was delighted by his performance.
"Britain's Got Talent"
Paul's passion for opera never waned, despite some setbacks that left him unable to sing for quite some time; he received treatment for a benign tumor in 2003, and later broke his collarbone in a bicycle accident. In 2007, he mustered the courage to audition for the first season of "Britain's Got Talent", and his rendition of "Nessun Dorma" earned him a standing ovation from the audience and three 'yeses' from the judges.
Simon Cowell, known for his discerning taste, thought that it was absolutely fantastic. He admitted to not expecting this kind of performance from Paul, who shuffled as he entered the stage in his ill-fitting suit. Piers Morgan praised him for having an incredible voice, and believed that if Paul kept singing that way, he could be one of the favorites to win the competition. Amanda Holden believed that what they had was a case of a little lump of coal that would turn into a diamond. Paul was in shock and feeling quite bemused at the reaction he received – this moment marked a turning point in Paul's life, catapulting him from obscurity to the global stage.
Throughout his stint on the show, Paul's performances consistently demonstrated his extraordinary vocal prowess and emotional depth. His captivating renditions of opera classics resonated with viewers worldwide. The contrast between his unassuming appearance and his powerful voice continued to endear him to the audience. Week after week, he received rave reviews from both judges and viewers alike.
Allegations of misleading the public
Paul was unprepared for the amount of interest that his audition and succeeding performances gained from the media; he was inundated with requests for interviews in the UK and all over the world. At first, the interest was positive, but just before the finale, he was accused of misleading the public about being an amateur singer. Many believed that he was already a professional before joining the show. Paul admitted to receiving vocal coaching in the past and attending one master class with Pavarotti, but stressed that he wasn't trained by the well-respected tenor. He explained that all this information was relayed to the producers and that they were shared on the show's website for everyone to see. He further said that he never received money from singing, except for his travel expenses.
The winning moment
During the grand finale of "Britain's Got Talent" in June 2007, the world watched as he again delivered an emotionally charged performance of "Nessun Dorma," leading to his victory in the competition's inaugural season. When his name was announced as the winner he was ecstatic, and at the same time reeling from disbelief.
Life after victory
As Paul signed a multi-album deal with Simon Cowell's record label, Syco Music, he began by working with three producers to record his debut album, "One Chance." It was released later in 2007 and went straight to No.1, having sold nearly 130,000 copies. Soon after that, his album topped the charts in multiple countries including Australia, Sweden, Ireland and South Korea.
He sang in the presence of Her Majesty the Queen at the Royal Variety Performance, in which the best in music, magic, comedy, and dancing performed to raise money for the Entertainment Artistes' Benevolent Fund. It was already a great way to cap the year, but Simon Cowell still had a surprise for him, as he brought Paul to No.10 Downing Street to meet Gordon Brown, the prime minister at that time, who presented him with the double-platinum disc award for selling two million copies of his album worldwide. Over the next six months, he went on a world tour, doing an average of six shows a week. The demand was high, however, and by the end of 2008, he'd performed over a hundred live concerts.
I'm will be #BGTChampions, this evening at 8pm on ITV and STV. Follow @BGT on your social media to get behind the scenes. All the performances from the series will be available to watch in full on Britain's Got Talent's YouTube channel each week.' pic.twitter.com/8KLk0ZQOeW

— Paul Potts (@paulpottsmusic) August 31, 2019
Biopic and memoir
Paul's story was made into a biographical movie, with James Corden playing him and Alexandra Roach as Julz, Paul's wife. The multi-awarded Julie Walters portrayed the role of his mother, David Frankel was the director, and Simon Cowell was one of the producers. Despite the depiction of Paul's struggles with bullying and finances, the film was a comedy, which was what he wanted. He believed that while it was important to cover some of the issues that he dealt with in his life, he didn't want it to be overly serious; the movie found a way to get past those. It was first screened at the Toronto International Film Festival in September 2013, and released in theaters after a month.
While the movie didn't delve into the much darker side of his past, his autobiography certainly did. Aside from tackling the whole extent of the bullying he endured and the indifference of his teachers, he also shared the abuse he suffered when he was in his teens from a predatory sex offender. His memoir, "One Chance," was published in November 2013. In the foreword, Simon Cowell described Paul as one of the warmest guys he had ever worked with, and said, 'I am delighted and proud that we were able to give him that original chance, but everything else has been down to him.'
Joined other talent shows
In 2019, he competed against other memorable acts from the Got Talent stage in the first season of "America's Got Talent: The Champions". For the preliminary round, he performed "Caruso" and earned praise and standing ovations from the judges. He belted out "Nessum Dorma" during the finale, but failed to make it to the Top 5. That same year, he competed in "Britain's Got Talent: The Champions" and "World Got Talent" held in China but was knocked out during the preliminaries. Paul also joined "The Masked Singer," a competition in which celebrities disguised themselves while singing; he used the nickname Justin Bao in the South Korean show in 2018, and then donned a Koala costume in the German edition in 2022.
Living his dream
With the success of his first album, the second one was highly anticipated. He gained some artistic control, but he still deferred to Simon Cowell, who wanted to release a full Italian album. Paul had misgivings about it, and pushed to have a few songs in English. Then he believed that Simon had this ability to know what the public most want to hear. "Passione" was released in 2009, and while it did well in various charts, it wasn't able to replicate the success of his first album. The 10-track album was still certified gold in New Zealand, Sweden and Australia, and reached No.33 on the US Billboard 200. Paul returned to "Britain's Got Talent" to perform the lead single, "La Prima Volta," the Italian version of "The First Time Ever I Saw Your Face."
After he finished promoting the album, he parted ways with Simon Cowell's record label, Syco Entertainment. Contrary to some reports that came out that he and Simon had a falling out, Paul said that it was a mutual business decision. This move brought him independence and freedom to do what he wanted with his succeeding albums, such as "Cinema Paradiso," "On Stage," and "Home." Paul is consistently touring around the globe. He already has concert dates scheduled in 2024 for his "From The Heart" UK Tour.
The extraordinary journey of Paul Potts is a reminder that dreams can be realized with hard work, determination, and a touch of destiny. Years back, he was asked about his definition of success. For him, it wasn't about becoming a global star, saying 'If you are doing what you love, then that is success. If you are doing what you dreamed of, then there is no higher level of success.'