• Stepfanie Kramer is a multi-talented American actress, writer, songwriter and singer.
• She is best known for her role as Detective Sgt. Dee Dee McCall in NBC's TV series "Hunter".
• She graduated from The American Academy of Dramatic Arts and has starred in TV series and movies such as "We Got It Made" and "The Dukes of Hazzard".
• She has released two music albums and is active as a guest tutor at The American Academy of Dramatic Arts.
• Her net worth is estimated at around $2 million.
 
Who is Stepfanie Kramer?
Stepfanie Kramer is quite a multi talented personality – she is not only an actress, but a writer, songwriter and a singer as well. She is probably best known for portraying the character of the Detective Sgt. Dee Dee McCall in NBC's TV crime drama series "Hunter", as well as its two sequel TV movies, "Hunter: Return to Justice" (2002) and "Hunter: Back in Force" (2003).
Early Life, Childhood and Education
Stepfanie Lyla Kramer was born under the zodiac sign of Leo on the 6th August 1956, in Los Angeles, California, USA, and apart from obviously being of American nationality, she is of white ethnicity while also having Native American descent from her mother's side.
Except that her father was a violinist with the Los Angeles Philharmonic and her mother was a model and an artist, there isn't any other relevant yet available information regarding her family's background.
When it comes to her educational background, upon completing her secondary education, Stepfanie enrolled at The American Academy of Dramatic Arts (popularly referred to as AADA) where she was trained as a mezzo soprano with 'extensive theatre and musical credits', and from which she later graduated, obtaining her associate degree in occupational studies.
Early Career
Kramer's debut on-camera acting appearance occurred in 1977, when she briefly appeared in an episode of the Golden Globe-nominated TV series "Starsky and Hutch", while in 1979 she was cast for her first recurring role as Sharon Kelly in the TV drama series "Married: The First Year". After honing her acting skills through a streak of small screen appearances throughout the late 1970s and the early '80s, including popular TV series such as "Fantasy Island", "The Secret Empire", "Dynasty", "Trapper John, M.D." and "The Dukes of Hazzard", Stepfanie came to greater prominence in 1983, when she landed the recurring role of Claudia in the TV comedy series "We Got It Made".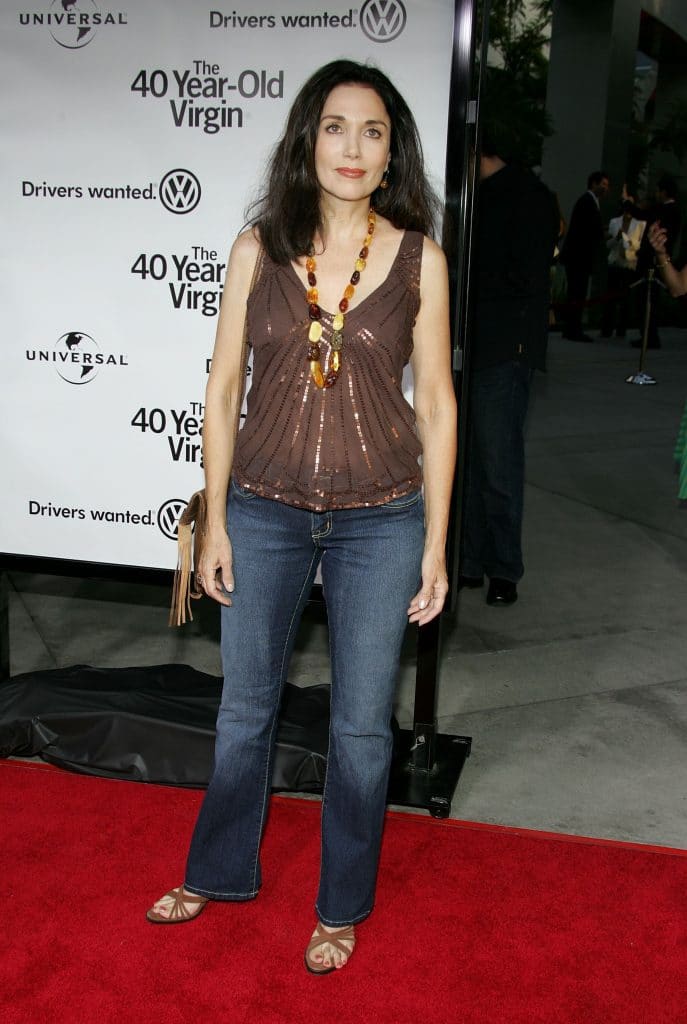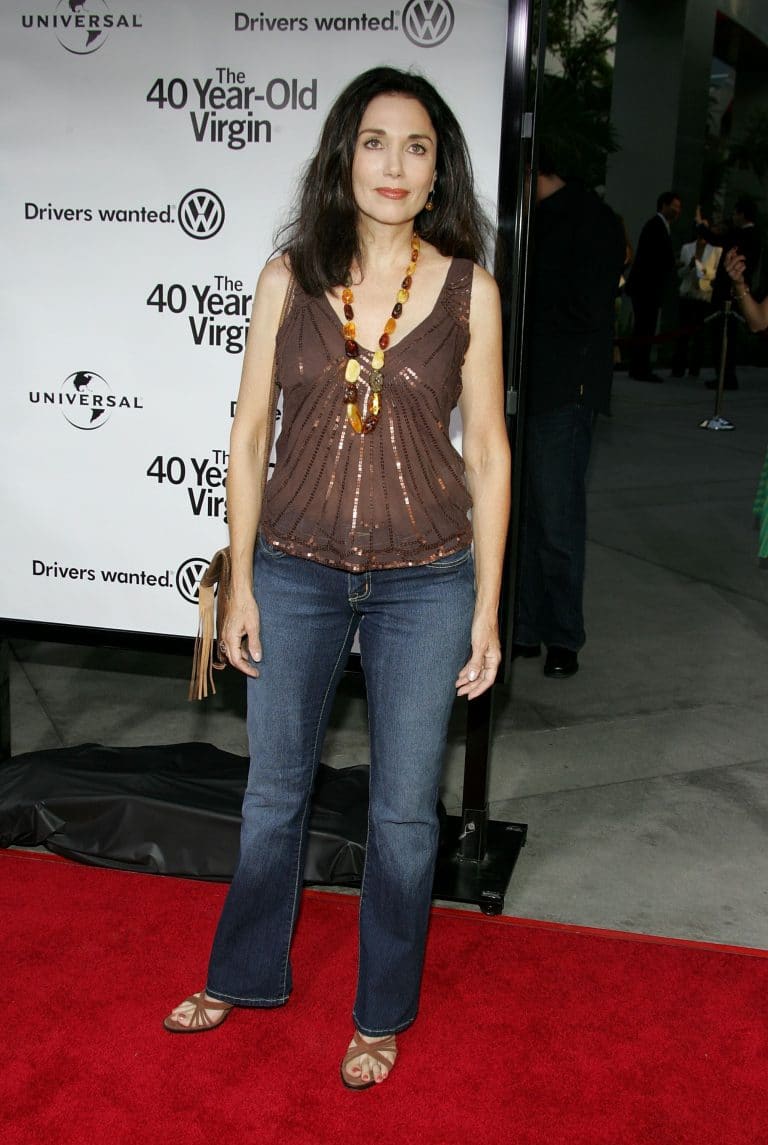 "Hunter"
The real breakthrough in Stepfanie Kramer's acting career occurred in 1984, when she was cast to portray one of the leading roles in the TV crime drama series "Hunter". The show follows Fred Dyer, in the title role of Sgt. Rick Hunter, and his partner Sgt. Dee Dee McCall portrayed by Stepfanie, and their daily adventures and struggles solving cases for the Los Angeles Police Department. Kramer reprised her role in 130 episodes through the show's six seasons 'til 1990, after which she left the crew to pursue other career highlights.
Curiosity about this set is that during mutual scenes with her partner, who has an imposing physique and height of 6ft 6ins (1.98m), she was obliged to stand on an egg crate so they could both fit into the same shot. It is certain that this whole endeavor brought her a huge dose of recognition and popularity with the audience, and certainly helped to set her acting career on a rising path.
In 2002 and 2003, Kramer reprised this rather iconic role of her career in two TV movie sequels, entitled "Hunter: Return to Justice" and "Hunter: Back in Force", for which she was honored with two consecutive First Americans in the Arts Awards (FAIAA Award) for the Outstanding Lead Performance by an Actress in a TV Movie in 2004 and 2005.
Apart from all these, in 2003 she also starred in an eponymous remake of the original TV series – "Hunter".
Later Acting Career
During the 1990s, Stepfanie successfully continued her acting career, and appeared in a number of major roles in a variety of TV movies and films, such as "Coins in the Fountain" and "Twin Sisters" both in 1992, "Beyond Suspicion" (1994) as well as "Deceived by Trust" (1995), "Abducted: A Father's Love" (1996) and "The Dogwalker" (1999).
After a several-year-long hiatus, Kramer returned to acting in 2012 with a guest appearance in an episode of the TV crime drama series "CSI: Crime Scene Investigation", which was followed by an appearance in a couple of episodes of the TV horror fantasy series "The Secret Circle" later that year. Some of her more recent on-camera acting appearances include the 2019 Bulgarian drama film "Crossing", as well as the 2019 TV drama movie "A Merry Christmas Match".
Music Career
In the early 1990s, just after she quit filming "Hunter", Stepfanie dedicated herself to her music career, and began working on her studio album which, however, was never released.
In the following years, she regularly wrote music and composed soundtracks for TV series and indie movies, before in October 1999 she released her debut studio album that contained 10 'adult contemporary songs' and was entitled "One Dream". The second one, named "The Great American Songbook" contained her live covers of 14 classical melodies, and was released in January 2010.
Apart from the abovementioned, in 1984 Kramer hosted the Macy's Thanksgiving Day Parade, for which she was honored with a nomination for the prestigious Daytime Emmy Award in 1985, in the category for the Outstanding Special Class Program. She had often performed in a variety of national venues such as the 2008 International Music Festival in Queretero, Mexico, where she represented the USA.
Personal Life
Curious about Stepfanie's personal life, aren't you? Well, she was a married woman, and is a mother. Between 1992 and 2001 she was married to Mark Richards, with whom she welcomed a daughter named Lily Claire Richards, born in 1994, who is also an actress  and is best known for being the writer, director as well as one of the leading stars of the TV comedy series "Twenty".
When not busy filming, Kramer is also active as a guest tutor of the Master Acting Class at her alma mater of The American Academy of Dramatic Arts.
She sports long dark hair and a toned figure with vital statistics of 33-24-35, while standing 5ft 6ins (1.68m) tall. Kramer is also active on several popular social media networks, including Facebook, Twitter and Instagram on which she has fans and followers exceeding a total of 7,500 altogether.
Net Worth
Have you ever wondered how much wealth this renowned 63-year-old American actress has accumulated so far? How rich Stepfanie Kramer is? According to authoritative sources, it is estimated that her net worth as of late 2019, revolves around $2 million, which has been primarily acquired through her professional acting career that has currently spanned over four decades, being active since 1977.