Just a simple reminder that article is created and owned only by biographytribune.com. Article cannot be re-published in any other pages or documents. Copyright is protected by DMCA. All found copies will be reported.
Original source: https://biographytribune.com/where-is-steve-kornacki-from-msnbc-his-bio-partner-salary-education-net-worth-father/
Who is Steve Kornacki?
Born Stephan Joseph Jr. Kornacki on the 22nd August 1979 in Groton, Massachusetts, USA, he is a journalist, best known to the world for his work for MSNBC and NBC News. He has also contributed to such online and printed publications as Salon, The New York Observer, The New York Times, The Boston Globe, among many others.
Where is Steve Kornacki Now?
Back in May 2017, Steve was promoted to the position of a National Political Correspondent for NBC News Group. Since then, he can be seen in several daily talk shows, including "MTP Daily", "Deadline: White House" (2017), among many others. Although at first he was going to leave MSNBC for good, and focus entirely on his new position at NBC, Steve decided to remain, and can now be seen on the 4 p.m. edition of MSNBC "Live with Nicolle Wallace".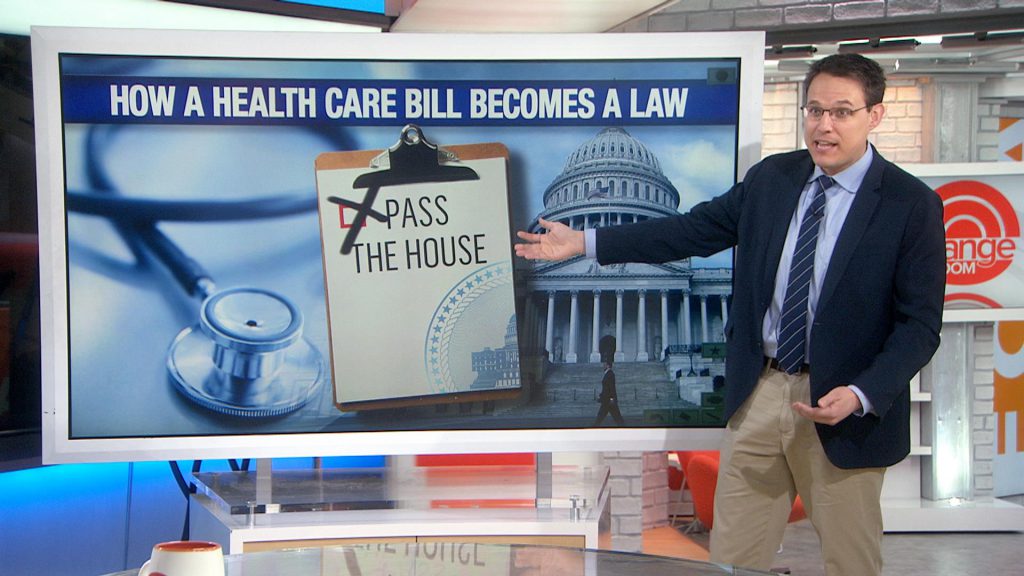 Steve Kornacki Bio: Early Life, Father, and Education
Steve is the son of Stephan Joseph Kornacki, and his wife Anne Ramones, of part-Polish and Lithuanian ancestry, Steve grew up in his hometown with his older sister Kathryn, who is now a professor at Caldwell University. After matriculating, Steve enrolled at Boston University, from which he graduated with a bachelor's degree in political science.
Career Beginnings
After his graduation, Steve soon became a part of PolitcsNJ.com, owned by David Wildstein,  serving as a reporter. Steve stayed there for four years, building knowledge and experience needed for later career, then joined News 12 New Jersey, and with that accomplishment, a window to the newspaper Roll Call opened for him. He started reporting on the US Congress, and was slowly becoming more popular when it comes to political reports. He started writing for several high-profile online publications, such as The Wall Street Journal, and the New York Observer, ultimately joining Salon.com in 2010, where he has his own column.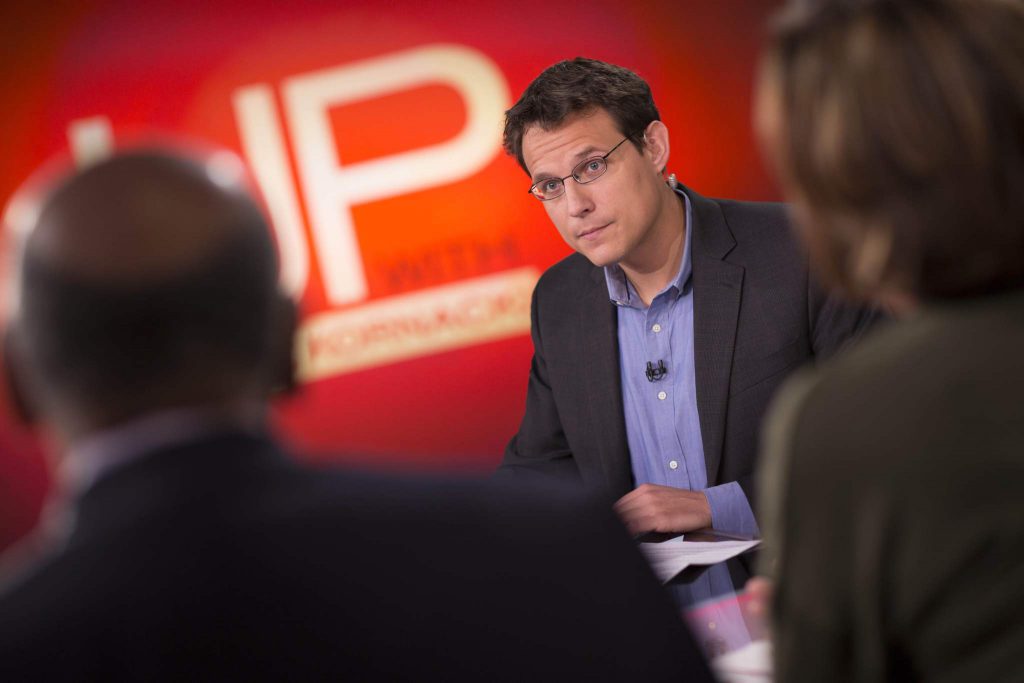 Rise to Prominence
As he was becoming more dedicated, his achievements were noticed by several high-profile television networks, and as a result he joined the MSNBC in 2012, contributing to such shows as "The Rachel Maddow Show", then "The Last Word with Lawrence O'Donnell", and others. Gradually, his role at MSNBC became more important, and in 2013 he was named co-host of the show "The Cycle", but remained on the show only for 21 episodes, after which he was named the
new host of "Up
". However, this show lasted for only ten episodes, and he moved to the show "Politics Nation with Al Sharpton", and others, but was then named MSNBC Political Correspondent in 2016. The same year he started contributing to the show "Today", and also increased his work on "MSNBC Live", co-hosting the 4 p.m. edition next to Nicolle Wallace. He reached prominence in 2017 when he was chosen as the new National Political Correspondent for NBC News Group, which has made him a star journalist, and Steve can now be seen in many popular daily TV shows on NBC.
https://www.instagram.com/p/BLKF6nSBWGF/?hl=en&taken-by=steve01450
Continual Success
Since he became NBC News National Political Correspondent, his work on MSNBC hasn't suffer much as he has continued to contribute to the network, while also he will have his own special, aired on MSNBC, which will mainly focus on the Presidential election of 2020, among many other upcoming projects for both MSNBC and NBC News.

Do You Know How Rich Steve Kornacki Is?
Since launching his career, Steve has worked for a number of successful television networks, and has also contributed to printed and online publications, all of which have benefited his wealth. Since he started working for MSNBC, and later NBC News, Steve's net worth has soared, so have you ever wondered how rich Steve Kornacki is, as of mid- 2018? According to authoritative sources, it has been estimated that Steve's net worth is as high as $2 million, likely to become even higher in the upcoming years assuming that he successfully continues his career.
Do You Know About Steve's Personal Life, Sexuality, Partner, Boyfriend?
When it comes to his personal life, Steve came out as gay back in 2011; he published the story about his sexuality on Salon.com. However, he has managed to keep all the information about his love life hidden from the public eye – he hasn't shared any information as to whether he has someone special in his life or not.

Internet Popularity
Since launching his career, Steve has become rather popular on social media platforms, especially Twitter and Instagram. His official Twitter account has 230,000 followers, with whom he has shared his most recent endeavors, including the announcement of his book "Red and the Blue", which will be published in October 2018, among many other posts, such as a photo from the studio. He is also active on Instagram, though his official Instagram page has only around 9,500 followers, and which he has used for more personal matters, such as sharing pictures from places he visits, including TD Garden.

So, if you aren't already a fan of this prominent journalist, then this is a fantastic opportunity for you, just skip over to his official pages.