Who is Valeria Golino?
Valeria Golino is an Italian actress and director, who is perhaps best known to the world as Susanna in the drama film "Rain Man" (1988), starring next to Tom Cruise and Dustin Hoffman, among numerous other roles. She has won numerous awards, including two Best Actress awards at the Venice Film Festival, then the Italian Golden Glove, and David di Donatello, among other awards and honors. All that without proper education, but you will find more about it as you read through the article.
Just a simple reminder that article is created and owned only by biographytribune.com. Article cannot be re-published in any other pages or documents. Copyright is protected by DMCA. All found copies will be reported.
Original source: https://biographytribune.com/where-is-valeria-golino-now-who-she-dated-partners-wiki/
Where is Valeria Golino Now?
Valeria has entered her sixth decade, and is still very active in the world of entertainment; some of her most recent appearances have been in the films "The Summer House" (2018), then "5 Is the Perfect Number", "Adults in the Room" and "Tutto il Mio Folle Amore" all in 2019.
Valeria Golino Wiki: Age, Childhood, and Education
Valeria Golino was born on the 22nd October 1965, in Naples, Italy; she is the daughter of an Italian father who worked as a Germanist scholar, and a Greek mother, who was an artist. Her parents split when she was still young, and she lived between two European countries, as her mother settled in Athens, Greece, while her father remained in Italy, living in Sorrento.
Growing up, Valeria often went to cinema houses with her mother, which spawned an interest in films. However, she never thought of becoming an actress, but instead desired to become a cardiologist. Nevertheless, fate had something different in store for her, and it was in her teen years that she became a model, and left high school to focus on her rising career. She had problems with her stature when she was 11, as she was diagnosed with scoliosis and had a steel rod implanted in her back, which stayed there for five years.
— Valeria Golino (@ValeriaGolino1) April 24, 2013
How then did she become a model? Well, she was living in Chicago for six months during which time a surgeon took care of her, and where she learned to speak English. Upon return to Athens, she started a modeling career.
Career Beginnings
From Athens, she secured modeling gigs in Milan, and in no time went to London and even Los Angeles. She started by appearing in commercials for beer, cosmetics, and perfume, while also modeling in swimsuits and other clothing.
Becoming more popular in the entertainment world, her uncle who was a journalist for L'Espresso, received a call from Lina Wertmuller, who sought a young girl for one of her films; Enzo managed to convince young Valeria, and she got the role in the film "A Joke of Destiny, Lying in Wait Around the Corner Like a Bandit" in 1983. This was Valeria's acting debut, after which, she decided to leave school permanently, and soon secured her next role, a brief appearance in the film "Blind Date" (1984), while in 1985 she had a supporting role in the drama film "My Dearest Son".
The following year, Valeria starred in the romantic drama film "A Tale of Love", which won her national stardom and two awards at the 1986 Venice Film Festival.
Rise to Prominence
After making a name for herself in Italy, she moved to the US, settling in Los Angeles, and wanting to prove herself in Hollywood. She started with the supporting role of Gina Piccolapupula in the romantic comedy-drama film "Big Top Pee-wee" (1988), and the same year co-starred next to Tom Cruise and Dustin Hoffman in the drama film "Rain Man", which launched her to stardom – these films became classics.
She continued quite successfully in the US, starring in the comedy films "Hot Shots! (1991) and its sequel "Hot Shots! Part Deux" (1993), while in 1994 she featured in the biopic "Immortal Beloved" about Ludwig van Beethoven, starring Gary Oldman, Jeroen Krabbe and Isabella Rossellini. The following year she appeared in the Academy Award-winning film "Leaving Las Vegas" with Nicolas Cage, Elisabeth Shue and Julian Sands, and in 1996 had a supporting role in the sci-fi action-adventure film "Escape from L.A.".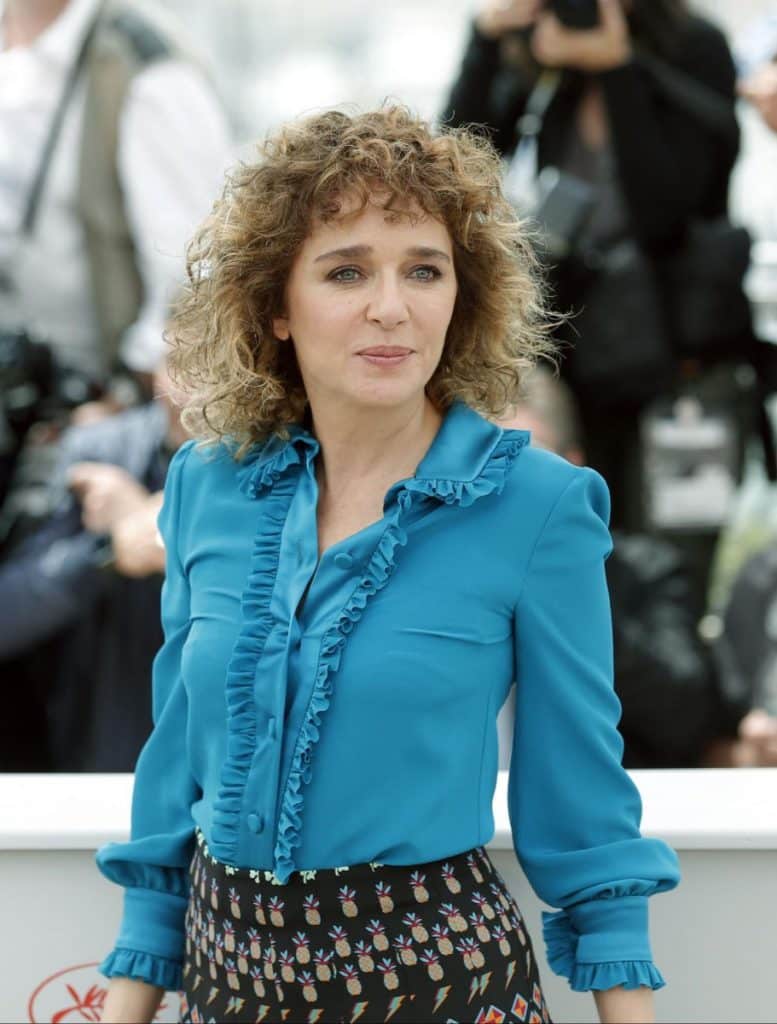 Career Decline and Recent Projects
After 2000 Valeria's popularity in the US began declining, though she has become focused more on European production, and starred in Greek and Italian films, winning numerous awards and honors. In 2002 she starred in the Italian film "Respiro", then in 2004 in the comedy film "Alive", a French production, and in 2009 another Italian film "Giulia non Esce la Sera". It was in 2013 that she had yet another successful project, the drama film "Miele", for which she won numerous awards.
She has continued with European films in recent years, and in 2014 starred in the action-adventure film "Il Ragazzo invisibile", among others.
Valeria Golino Net Worth
Valeria has appeared in almost 100 films and TV series, and has won more than 60 awards and had 70 other award nominations. Her success has increased her wealth by a large margin, so, do you know how rich Valeria Golino is, as of early 2020? Authoritative sources estimate her net worth at over $10 million, which may well, assuming that she successfully continues her career.
Valerie Golino Personal Life, Dating, Partners History
What do you know about Valerie's personal life? Well, this profound Italian-Greek beauty has had a few hearts in her hands, including some world-renowned filmmakers and actors. In 1985 she started a romantic relationship with Italian film director and screenwriter, Peter Del Monte, which lasted until 1987. The following year Valerie started dating Benicio del Toro, and they were dating four years before they broke up. Her next partner was Fabrizio Bentivoglio, an Italian cinema and theatre actor and screenwriter, from 1993 to 2001. In 2002 she began a romance with Andrea Di Stefano, another Italian actor, and film director, and it lasted until 2005.
From 2006 to 2016, Valerie was in a relationship with the famous Italian actor and producer, Riccardo Scamarcio, who recently starred in the blockbuster film "John Wick: Chapter 2". Since their breakup, Valeria has been single – she has never actually married.
She isn't active on any social media platform.
Valeria Golino Height, Weight, Body Measurements, and Appearance
Do you know how tall Valeria Golino is and how much she weighs? Well, Valeria stands at 5ft 7 ins, which is equal to 1.7m, weighs approximately 123lbs or 56kg, and her vital statistics are 36-25-34inches; her bra size is 36A.  Valeria has dark brown hair and blue eyes.