• Yasmine Bleeth is a retired actress, best known for her work in "Baywatch" and "One Life to Live".
• She has a net worth of $2 million.
• She started acting at 10 months old and was featured in "Ryan's Hope" when she was 16.
• She struggled with a cocaine addiction and was arrested in Romulus, Michigan for possession in 2001.
• She is married and does charity work for breast cancer research.

Known for movies
Short Info
| | |
| --- | --- |
| Date Of Birth | June 14, 1968 |
| Spouse | Paul Cerrito |
| Mark | Curvaceous, buxom figure |
| Fact | Aaron Spelling offered her roles on the television series Pacific Palisades (1997) and Beverly Hills, 90210 (1990) but she turned them down. However, she eventually accepted his offer to appear in Titans (2000). |
| Payments | Earned $12,000 /episode from Baywatch (1989) |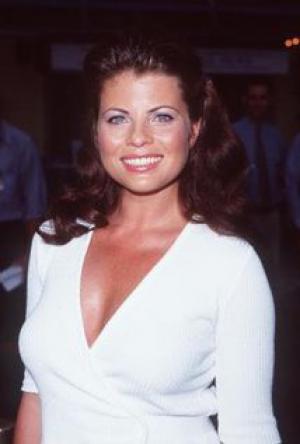 Who is Yasmine Bleeth?
Yasmine Bleeth was born on 14 June 1968, in New York City, USA, and is a retired actress, best known for her work in the long running series entitled "Baywatch", in which she played the character Caroline Holden. She also played LeeAnn Demerest in the soap opera "One Life to Live".
The Wealth of Yasmine Bleeth
How rich is Yasmine Bleeth? As of mid-2019, sources estimate a net worth that is over $2 million, earned through a successful career in acting. She also did modeling work, while acting in films as well as other television shows. As her current activities are unknown, her wealth may not increase very much now.
Early Life and Acting Beginnings
Yasmine is of Algerian, Russian, German and Jewish descent. Her mother, Carina was a model, while her father Philip was a business proprietor, but her family had a lot of connections in the entertainment industry, which would help her get a head start on her career. One of her first acting projects was a television commercial in 1969 for Johnson & Johnson's No More Tears baby shampoo when she was just 10 months old.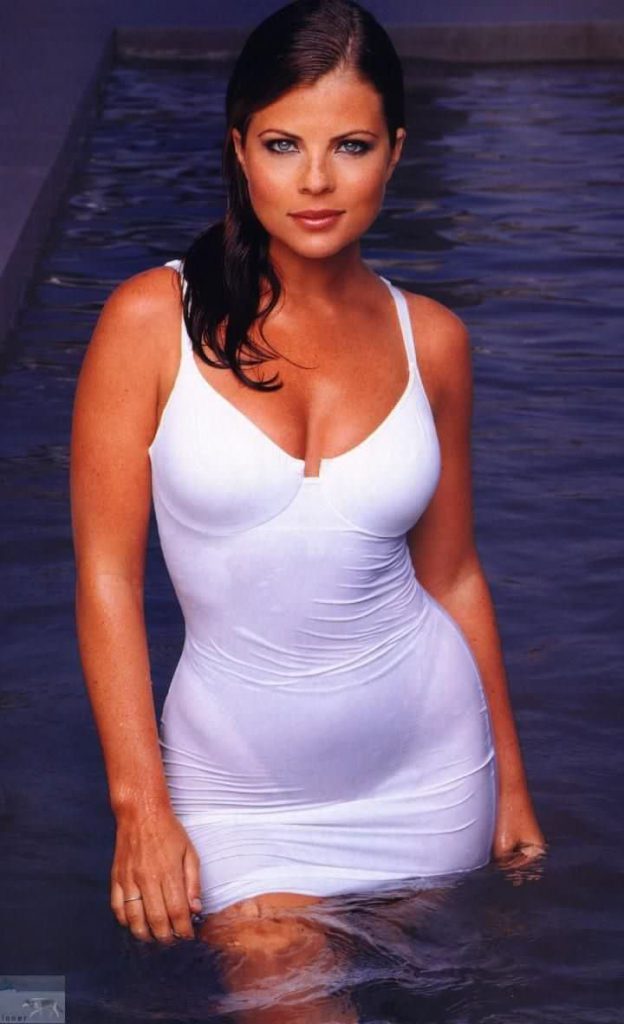 At the age of six she made an appearance on "Candid Camera", before appearing in an advertising campaign for Max Factor alongside model Cristina Ferrare. Her work there attracted the attention of fashion photographer Francesco Scavullo, who would help her gain modelling projects later on. In 1980, she had her first film role in "Hey Babe!", in which she starred opposite Buddy Hackett. She continued doing commercial work, and then appeared in the daytime soap opera entitled "Ryan's Hope" when she was 16 years old.
Rise to Fame
A few months after the cancellation of "Ryan's Hope", Bleeth's mother was diagnosed with inflammatory breast cancer, and passed away within a year, which caused Yasmine to turn down acting offers for the next eight months, while grieving at home. Eventually she returned to acting, gaining one of her most notable roles in "One Life to Live", a soap opera which ran on ABC, and was the first series to feature diverse characters with an emphasis on social issues. Her next project would be in the popular "Baywatch" in 1993, which follows Los Angeles County lifeguards who patrol the beaches in southern California, and her appearance in over 70 episodes of the show would gain her a significant amount of attention.
During her time in "Baywatch", she was named as one of the 50 Most Beautiful People in 1995 by "People" magazine. She was also named in the 100 Sexiest Women in the World by "FHM" from 1996 to 2001. Her fame on the show gained her numerous roles in both television and film, and she made guest appearances in other shows, while also continuing to work as a mode; she often did lingerie or swimwear modeling.
Final Acting Projects and Addiction
In 2000, Yasmine starred in the short-lived series entitled "Titans", and then appeared as a crazed beauty queen in the television movie entitled "Crowned and Dangerous", a role which she enjoyed a lot. Her last acting project would be the television movie entitled "Baywatch: Hawaiian Wedding". Throughout the latter part of her career, she struggled with cocaine addiction and voluntarily entered a rehabilitation clinic to overcome her dependence. However, it wasn't enough, as she was later arrested in Romulus, Michigan with police finding injectable cocaine in her car, and more drug paraphernalia in her hotel room.
Through a plea bargain, she pleaded guilty to possessing less than 25 grams of cocaine, and driving while impaired. She was sentenced to two years probation and 100 hours of community service. The plea bargain she took stated that she would be clear of all felonies after fulfilling the terms of her probation, meaning that the incident wouldn't appear as part of anyr criminal record. She returned to rehabilitation, and fulfilled her probation in 2004. The magazine "Glamour" wrote an article about her struggle with cocaine and subsequent recovery, in which she mentioned that consciously trying to stay away from drugs was now a part of her life.
Personal Life and Social Media
For her personal life, it is known that Bleeth met strip club owner Paul Cerrito in 2000 while at the rehabilitation clinic. She later commented on how she shouldn't get into any relationship with someone in the program, especially during the first year of sobriety. Yet, the two fell in love and married in Santa Barbara in 2002. The couple now reside in Los Angeles, and also have a home in Scottsdale, Arizona.
Crossing the Brimley/Cocoon Line today is Yasmine Bleeth, the former star of 'Baywatch.' Born June 14, 1968, she's 18,530 days old, the same age as Wilford Brimley the day 'Cocoon' was released. pic.twitter.com/DhhjNHrKzZ

— Brimley/Cocoon Line (@BrimleyLine) March 9, 2019
Yasmine is known for doing charity work during her free time, and was a spokesperson for the Lee National Denim Day which raised funds for breast cancer research. She has also helped the Susan G. Komen Breast Cancer Foundation through the "Wear Jeans to Work" campaign, and after participating in the TV show "Celebrity Jeopardy!", donated her winnings to breast cancer research. She has also become a spokesperson for the national event Race for the Cure which was done in collaboration with the Susan G. Komen Breast Cancer Foundation and Ford.
One of the reasons why there is very limited information about her current endeavors is due to the lack of any strong online presence. She doesn't have accounts on any of the major social media websites.
General Info
| | |
| --- | --- |
| Full Name | Yasmine Bleeth |
| Date Of Birth | June 14, 1968 |
| Height | 1.65 m |
| Profession | Spokesperson |
| Education | United Nations International School |
| Nationality | American |
Family
| | |
| --- | --- |
| Spouse | Paul Cerrito |
| Parents | Philip Bleeth, Carina Bleeth |
| Siblings | Miles Bleeth, Tristan Bleeth |
Accomplishments
| | |
| --- | --- |
| Movies | BASEketball, Undercover Angel, A Face to Die For, Baywatch: Hawaiian Wedding, Heaven or Vegas, Crowned and Dangerous, Ultimate Deception, It Came from the Sky, Road Rage, Hey Babe!, Baywatch the Movie: Forbidden Paradise, Goodbye Casanova, Coming Soon, Maximum Surge, The Lake, The Force, Talk to Me,... |
| TV Shows | Baywatch, Nash Bridges, Titans, Ryan's Hope, Celebrity Dish, Margarita Bowl |
Social profile links
Marks
| # | Marks / Signs |
| --- | --- |
| 1 | Lisp, breathless voice |
| 2 | Brown hair and blue eyes |
| 3 | Curvaceous, buxom figure |
Salary
| Title | Salary |
| --- | --- |
| Baywatch (1989) | $12,000 /episode |
Quotes
| # | Quote |
| --- | --- |
| 1 | My mother was Catholic, and my father's Jewish, so we always celebrated everything. To me, it was about the food and the celebration of it. [This year] I made Passover dinner on Friday night and Easter dinner on Sunday night. For Passover, I made matzo ball soup from scratch. And, well, I'm a bad, bad Jew, I made challah bread. I know you're not supposed to [since religious law prohibits eating leavened bread during the Passover holiday]. It's more the tradition for me than the religion. For Easter, I made ham--baked, with apricots. |
| 2 | Every man who's ever fallen in love with me fell hard the minute I cooked a meal for him. It's the way to a man's heart. |
| 3 | "It was almost like falling in love... It became my boyfriend, my best friend, my family." - on her cocaine addiction (Us Weekly, April 2003) |
Facts
| # | Fact |
| --- | --- |
| 1 | Credits Helen Gallagher as her favorite acting mentor/best friend. |
| 2 | Her acting mentor is Helen Gallagher. |
| 3 | Best friends with Nancy Valen. |
| 4 | She's bilingual: English and French. |
| 5 | Has two half-brothers named Tristan (b. 1986) and Miles (b. 1988), from her father second marriage. |
| 6 | Auditioned for the role of "Grace Adler" in the situation comedy Will & Grace (1998), but lost to Debra Messing. |
| 7 | Resides in Birmingham, Michigan, since her marriage. |
| 8 | Appeared in underwear along with Jamie Luner, Alyssa Milano, Melissa Joan Hart, Garcelle Beauvais, Carmen Electra, Peta Wilson and Jeri Ryan on the cover of, and inside, the October 1997 issue of "Details" magazine. |
| 9 | Is an avid breast-cancer awareness advocate. She was the 1998 spokesperson for the Lee National Denim Day fund-raising campaign, which raises millions of dollars for breast cancer research and education. Through Bleeth's help, the "Wear Jeans to Work" campaign raised millions on just that one day for the Susan G. Komen Breast Cancer Foundation. Bleeth's mother died of breast cancer at age 47. |
| 10 | Appeared on Candid Camera (1960) in 1974 when she was only six years old. |
| 11 | Sentenced to two years probation on a cocaine-possession charge. The sentencing also calls for the actress to undergo regular drug tests, serve 100 hours of community service and pay court costs. [January 9, 2002] |
| 12 | Her father, Philip Bleeth, was from a Jewish family from Russia and Germany. Her mother, Carina, who was Arab (Algerian) and French descent. They were divorced. Her mother died of breast cancer on November 7, 1989 at age 47. |
| 13 | Engaged to former bar owner Paul Cerrito [May 2002] |
| 14 | One of People Magazine's 50 Most Beautiful People in 1995. |
| 15 | As a child, attended United Nations International School in New York. |
| 16 | Aaron Spelling offered her roles on the television series Pacific Palisades (1997) and Beverly Hills, 90210 (1990) but she turned them down. However, she eventually accepted his offer to appear in Titans (2000). |
Pictures
Movies
Actress
| Title | Year | Status | Character |
| --- | --- | --- | --- |
| Herman's Head | 1993 | TV Series | Linda |
| One Life to Live | 1991 | TV Series | LeeAnn Demerest |
| Ryan's Hope | 1985-1989 | TV Series | Ryan Fenelli / Ryan Fenelli Hyde |
| Hey Babe! | 1983 | | Theresa O'Brian |
| Beautiful Evil | | announced | Baroness |
| Baywatch: Hawaiian Wedding | 2003 | TV Movie | Caroline |
| Titans | 2000-2001 | TV Series | Heather Lane Williams |
| Goodbye, Casanova | 2000 | | Lavinia |
| Hidden War | 2000 | TV Movie | Alexia Forman |
| Nash Bridges | 1998-2000 | TV Series | Caitlin Cross |
| V.I.P. | 2000 | TV Series | Kristen Grayson |
| Road Rage | 1999 | TV Movie | Ellen Carson |
| Undercover Angel | 1999 | | Holly Anderson |
| It Came from the Sky | 1999 | TV Movie | Pepper Upper |
| Coming Soon | 1999 | | Mimi |
| Ultimate Deception | 1999 | TV Movie | Terry Cuff |
| BASEketball | 1998 | | Jenna Reed |
| Heaven or Vegas | 1998 | | Rachel |
| Veronica's Closet | 1998 | TV Series | Katerena |
| The Lake | 1998 | TV Movie | Jackie Ivers |
| Baywatch | 1993-1997 | TV Series | Caroline Holden |
| Crowned and Dangerous | 1997 | TV Movie | Danielle Stevens |
| The Naked Truth | 1997 | TV Series | Natalie |
| Maximum Surge | 1996 | Video Game | Jo |
| Talk to Me | 1996 | TV Movie | Diane Shepherd |
| A Face to Die For | 1996 | TV Movie | Emily Gilmore |
| Baywatch Nights | 1996 | TV Series | Caroline Holden |
| Baywatch: Forbidden Paradise | 1995 | Video | Caroline Holden |
| The Force | 1994 | Video | Coral Wilson |
Self
| Title | Year | Status | Character |
| --- | --- | --- | --- |
| Howard Stern on Demand | 2006 | TV Series | Herself - Guest |
| The Reichen Show | 2005 | TV Series | Herself |
| Revealed with Jules Asner | 2003 | TV Series | Herself - Guest |
| E! True Hollywood Story | 2001 | TV Series documentary | Herself |
| The Tonight Show with Jay Leno | 1995-2000 | TV Series | Herself - Guest |
| Celebrity Dish | 2000 | TV Series | Herself |
| Late Show with David Letterman | 1998-1999 | TV Series | Herself |
| The Daily Show | 1997-1999 | TV Series | Herself - Guest |
| The Late Late Show with Craig Kilborn | 1999 | TV Series | Herself - Guest |
| The Howard Stern Radio Show | 1999 | TV Series | Herself - Guest |
| Howard Stern | 1994-1999 | TV Series | Herself - Guest |
| The Rosie O'Donnell Show | 1996-1999 | TV Series | Herself - Guest |
| Late Night with Conan O'Brien | 1994-1998 | TV Series | Herself - Guest |
| The View | 1998 | TV Series | Herself - Guest |
| Comedy Central Canned Ham | 1998 | TV Series | Herself |
| ESPY Awards | 1997 | TV Movie | Herself - Presenter |
| Margarita Bowl | 1997 | TV Movie | Herself |
| Saturday Night Special | 1996 | TV Series | Herself - Guest |
| The World of James Bond | 1995 | TV Movie documentary | Herself |
| Boy Meets World | 1995 | TV Series | Herself |
| Vicki! | 1992 | TV Series | Herself - Guest |
| Live with Kelly and Ryan | 1989 | TV Series | Herself - Guest |
Archive Footage
| Title | Year | Status | Character |
| --- | --- | --- | --- |
| Candid Camera: 5 Decades of Smiles | 2005 | Video | Herself |
| Daytime's Greatest Weddings | 2004 | Video documentary | LeeAnne Buchanan |
| Maximum Surge | 2003 | TV Movie | Jo |
| Playboy: The Ultimate Pamela Anderson | 2002 | Video documentary | Herself |
| Playboy: The Best of Pamela Anderson | 1995 | Video documentary | Herself |
Awards
Nominated Awards
| Year | Award | Ceremony | Nomination | Movie |
| --- | --- | --- | --- | --- |
| 1999 | Razzie Award | Razzie Awards | Worst Actress | BASEketball (1998) |
| 1993 | Soap Opera Digest Award | Soap Opera Digest Awards | Hottest Female Star | One Life to Live (1968) |
| 1986 | Soap Opera Digest Award | Soap Opera Digest Awards | Outstanding Youth Actor/Actress on a Daytime or Prime Time Serial | Ryan's Hope (1975) |
Source:
IMDb
,
Wikipedia