• Tevin Jermod Campbell was born on November 12, 1976 in Waxahachie, Texas.
• He began performing gospel in church as a choir member and soloist, and was influenced by his mother, Rhonda, who was nicknamed 'Little Aretha.'
• Tevin made his official debut as a musician by collaborating with Quincy Jones on the song "Tomorrow (A Better You, A Better Me)."
• He released his debut album "T.E.V.I.N." in 1991, which spawned the hits "Tell Me What You Want Me to Do" and "Alone with You."
• Tevin took a hiatus from performing and music after being arrested for soliciting oral sex from a male undercover cop in 1999, but subsequently returned to the music scene in the mid-2000s.

Known for movies
Short Info
| | |
| --- | --- |
| Date Of Birth | November 12, 1976 |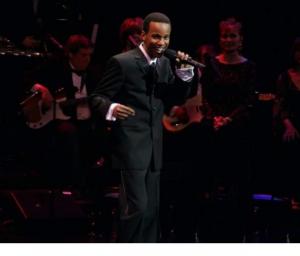 Born Tevin Jermod Campbell on the 12th November 1976, in Waxahachie, Texas USA, he is a renowned musician, actor and producer, perhaps best known to the world for his No. 6 Billboard single "Tell Me What You Want Me to Do", and also for his collaboration with Quincy Jones.
https://www.instagram.com/p/BiCnrg7HfEM
Early Life and Education
Tevin has been in love with music and singing since his early years; he started performing gospel in church as a choir member, and then a few years later became a soloist at Joshua Chapel in a small town located south of Dallas, Texas.  His mother, Rhonda, was his biggest influence in those days; during her years, she was nicknamed 'Little Aretha', though she was only a postal worker, but her talent and ambition eventually lived through her son, Tevin.
Career Beginnings
Dedicated to music, Tevin made progress on a daily basis, and his mother, determined to encourage her son's success, managed to pull some strings and with the help of a friend, scheduled a 'phone audition for her son with jazz flutist Bobbi Humphrey. Humphrey was astonished by Tevin's performance, and immediately sent Tevin's recordings to Warner Bros., with the result that Tevin met with Benny Medina, who at the time served as WB's senior vice president and general sales manager of black music. Their meeting was successful, and Tevin's career was all set to take-off.
In 1989, Tevin made his official debut as a musician by collaborating with Quincy Jones on the song "Tomorrow (A Better You, A Better Me)", which is a vocal version of the instrumental performed by The Brothers Johnson. The song topped the Billboard Hot R&B/Hip-Hop Singles chart in June the following year, and announced the start of a successful career for the young R&B singer. In November 1990, Tevin released the single "Round and Round", which reached No. 3 on the R&B chart and also earned him a Grammy Award nomination for Best Male R&B Vocal Performance at the 33rd Grammy Awards.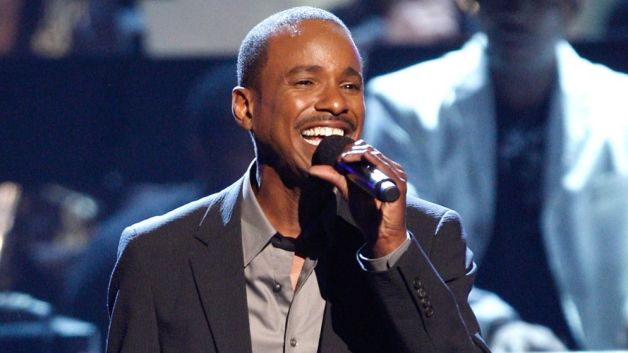 Rise to Prominence
Tevin's popularity gradually increased, and in 1991 he released his debut full length album "T.E.V.I.N.", which achieved platinum status and spawned such hits as "Tell Me What You Want Me to Do", which topped the US R&B chart, while also reaching No. 6 on the US Billboard 200 chart, and "Alone with You", which also reached No. 1 on the US R&B chart. Tevin continued in the same rhythm with his next release, the "I'm Ready" album from 1993 that achieved double platinum status, and spawned another top 10 hit single – "Can We Talk" – as it reached No. 9 on the US Billboard 200 chart.
Tevin, now a prominent singer, enjoyed fame and fortune throughout the '90s, however, his popularity began to slowly decline, and his last two studio albums "Back to the World" (1996), and "Tevin Campbell" (1999), failed to achieve major success, both critically and commercially.
Arrest and Hiatus
The year his last studio album came out, Tevin was arrested for soliciting oral sex from a male, who turned out to be an undercover cop. Furthermore, Tevin had a small amount of marijuana on him when arrested, was charged with a misdemeanor, and after a no contest plea, received a fine of $1,080, and was ordered to attend Narcotics Anonymous and an AIDS awareness class.
Since then, Tevin went on a hiatus from performing and music on the whole until the mid- 2000s, when he appeared on Broadway in the musical "Hairspray" as the character Seaweed J. Stubbs. He remained a vital part of the musical until 2011, and had other projects in mind, but failed to put them in motion. He also released an internet album, "Never Before Heard" in 2008, which he withdrew after six months.
??. Safer on the Ground – Single by Tevin Campbell https://t.co/v8upnGREYn

— Tevin Campbell (@tevincampbelll) April 18, 2016
Return to the Scene
From 2009 Tevin started appearing in public again, mostly at music awards events, while in 2013 he was a part of Divos Tour 2013 to South Africa, including performing in concert in Cape Town. He continued with concerts, performing at B.B. King's Blues Club & Grill in New York, an event he called "An Evening with Tevin Campbell", for which critiques were positive, encouraging him enough to start working on his next album. Since then, Tevin collaborated with Aaron Bing on the song "Maybe Tomorrow", and in 2016 released the single entitled "Safer on the Ground".
An Accomplished Actor
Tevin made his acting debut as Russell Valentine in the television film "Wally and the Valentines" in 1989, while in 1990 he featured in Prince's musical drama "Graffiti Bridge", appearing with such musical stars as Prince himself, then Morris Day and Ingrid Chavez. His last appearance was as Kevin in the TV series "Moesha" in 1999.
Have You Wondered How Rich Tevin Campbell Is?
Tevin gained world fame in no time after launching his career; so far he has sold more than three million albums, which in large part increased his net worth. His acting career also benefited his net worth. Unfortunately, his arrest and hiatus negatively affect not just his further career, but also his net worth. Nowadays, his net worth is estimated at just $2 million, and considering his early success, Tevin could have accumulated a much higher net worth. However, he has recently re-launched his career, and his net worth will almost certainly become larger.
Life Behind the Scene
Tevin has largely managed to keep his private life away from public eyes, however, most recently some information about his personal life surfaced, including rumors that Tevin was molested by Quincy Jones while he was still a minor. Other details about his life remain unknown, including whether Tevin has a life partner or not. When asked about his sexuality, Tevin denied gay accusations, and speaks of himself as TRY-sexual (sic).
Social Media Presence
Although massively popular in the '90s, his fame declined over the years, and despite being present on most popular social media platforms, Tevin can't boast about the number of his most loyal fans. However, he still has 8,000 followers on his official Twitter account, on which he has promoted his work, including his most recent single "Safer on the Ground". Furthermore, his official Facebook page has more than 9,000 'likes', so if you are not already a fan of one of the most prominent R&B singers of the '90s, then now is the time.
General Info
| | |
| --- | --- |
| Full Name | Tevin Campbell |
| Date Of Birth | November 12, 1976 |
| Profession | Singer-songwriter, Actor, Can We Talk, Tell Me What You Want Me to Do, Always in My Heart |
| Nationality | American |
Family
Accomplishments
| | |
| --- | --- |
| Awards | Soul Train Music Award for Best R&B/Soul Single – Male |
| Nominations | Grammy Award for Best Male R&B Vocal Performance, American Music Award for Favorite Soul/R&B Male Artist, Soul Train Music Award for Best R&B/Soul Album – Male, Billboard Music Award for Top R&B Artist, Can We Talk, Tell Me What You Want Me to Do, Always in My Heart |
| Movies | A Goofy Movie, Graffiti Bridge |
Social profile links
Pictures
Movies
Soundtrack
| Title | Year | Status | Character |
| --- | --- | --- | --- |
| All Creatures Big and Small | 2015 | performer: "I 2 I" | |
| Steel | 1997 | performer: "No More Fighting" | |
| A Thin Line Between Love and Hate | 1996 | performer: "Knocks Me Off My Feet" | |
| A Goofy Movie | 1995 | performer: "Stand Out", "I 2 I" | |
| A Low Down Dirty Shame | 1994 | performer: "GOTTA GET YO' GROOVE ON" / writer: "GOTTA GET YO' GROOVE ON" | |
| Boyz n the Hood | 1991 | performer: "Just Ask Me To" | |
| Graffiti Bridge | 1990 | performer: "Round 'N' Round", "Graffiti Bridge" | |
Actor
| Title | Year | Status | Character |
| --- | --- | --- | --- |
| Moesha | 1999 | TV Series | Kevin |
| A Goofy Movie | 1995 | | Powerline (singing voice) |
| The Fresh Prince of Bel-Air | 1991 | TV Series | Little T |
| Graffiti Bridge | 1990 | | Tevin |
| Wally and the Valentines | 1989 | TV Movie | Russell Valentine |
Self
| Title | Year | Status | Character |
| --- | --- | --- | --- |
| 2015 Soul Train Awards | 2015 | TV Movie | Himself - Performer |
| The Mo'Nique Show | 2010 | TV Series | Himself - Guest |
| BET Awards 2009 | 2009 | TV Special | Himself |
| Independence Day 2001 | 2001 | TV Movie | Himself |
| 1999 ALMA Awards | 1999 | TV Special | Himself |
| Quincy Jones... The First 50 Years | 1998 | TV Movie documentary | Himself |
| The Parent 'Hood | 1997 | TV Series | Himself |
| New York Undercover | 1995 | TV Series | Himself |
| Nickelodeon Kids' Choice Awards '95 | 1995 | TV Special | Himself |
| Lifestyles of the Rich and Famous | 1995 | TV Series documentary | Himself |
| The Making of 'A Goofy Movie' | 1995 | TV Short documentary | Himself |
| The 8th Annual Soul Train Music Awards | 1994 | TV Special | Himself - Presenter |
| The Essence Awards | 1994 | TV Special | Himself |
| Nickelodeon Kids' Choice Awards '94 | 1994 | TV Special | Himself |
| The Tonight Show with Jay Leno | 1992-1994 | TV Series | Himself - Musical Guest / Himself |
| The 7th Annual Soul Train Music Awards | 1993 | TV Special | Himself - Presenter |
| 25th NAACP Image Awards | 1993 | TV Special | Himself - Presenter |
| Ebony/Jet Showcase | 1991-1992 | TV Series | Himself |
| Rockopop | 1992 | TV Series | |
| The 6th Annual Soul Train Music Awards | 1992 | TV Special | Himself |
| The 19th Annual American Music Awards | 1992 | TV Special | Himself |
| Soul Train | 1990-1991 | TV Series documentary | Himself - Guest / Himself |
| Ray Charles: 50 Years in Music | 1991 | TV Special documentary | Himself |
| Grammy Legends | 1990 | TV Special | Himself |
| Listen Up: The Lives of Quincy Jones | 1990 | Documentary | Himself |
| The Arsenio Hall Show | 1990 | TV Series | Himself |
| The 4th Annual Soul Train Music Awards | 1990 | TV Special | Himself - Performer |
| Saturday Night Live | 1990 | TV Series | Himself - Musical Guest |
Awards
Nominated Awards
| Year | Award | Ceremony | Nomination | Movie |
| --- | --- | --- | --- | --- |
| 1992 | Young Artist Award | Young Artist Awards | Best Young Actor Guest Starring or Recurring Role in a TV Series | The Fresh Prince of Bel-Air (1990) |
Source:
IMDb
,
Wikipedia