When it comes to automotive-centered content, the YouTube channel Goonzquad takes the lead as one of the most successful and original online shows. Though the brothers Eleazar and Simeon started from the bottom with simple but entertaining car rebuilds, they managed to achieve massive online fame in a couple of years, thanks largely to their smart and hands-on approach to their projects.
While it's no secret that in recent years Goonzquad has expanded their content from automotive to other fields, that hasn't deterred their fans' interest in the duo, especially when it comes to the less-known aspects of their lives, such as their personal endeavors, who is behind their channel, and how they fund their projects.
Do you also have these questions about Eleazar and Simeon? Then stay with us to discover what's up with Goonzquead!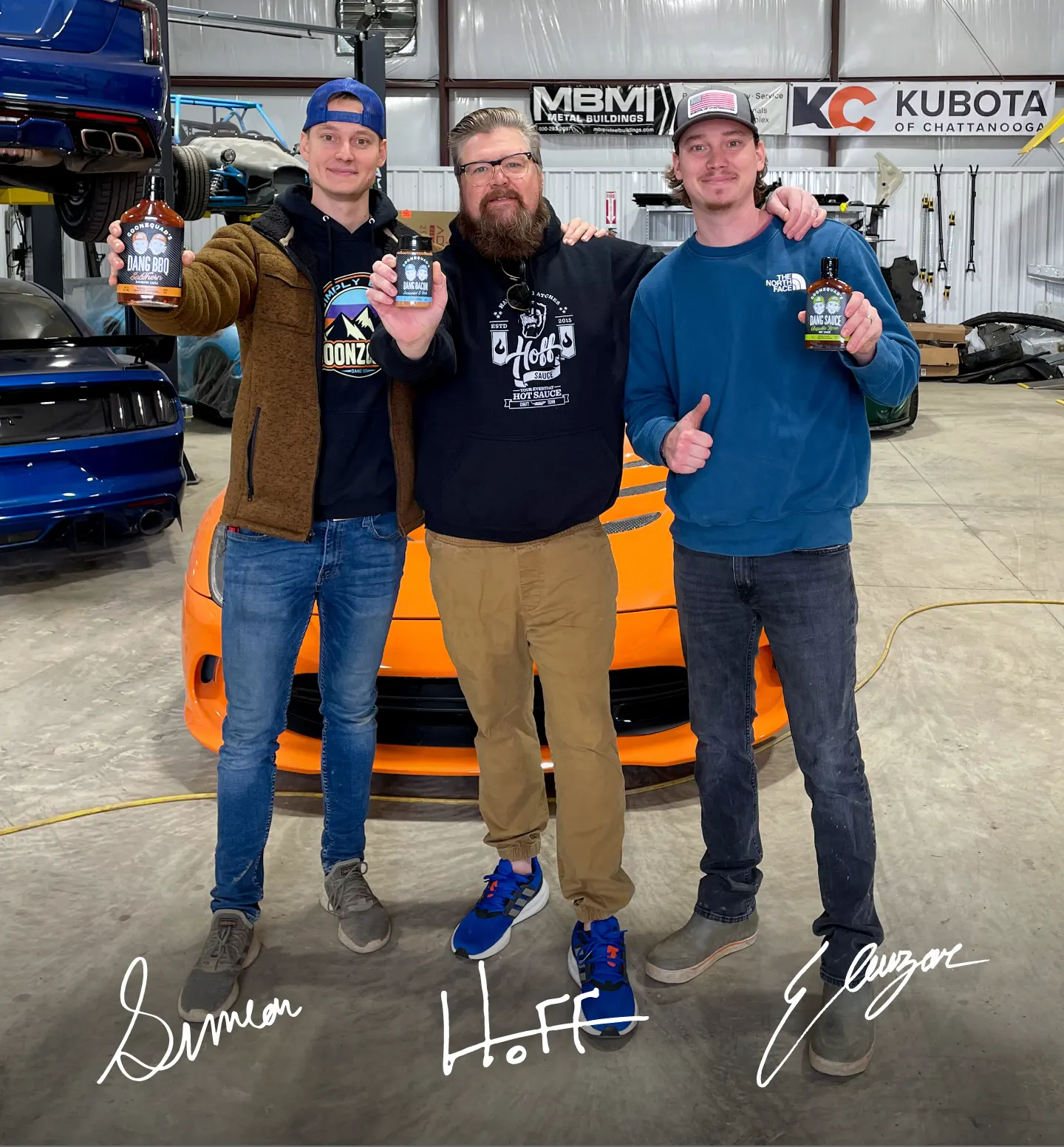 Who Are They?
There's always something for everyone on the internet, but with niches as big and competitive as the automotive one, it's hard for content creators to stand out and make a name for themselves. That's what makes Goonzquad so impressive, given how they've not only managed to stand out from others thanks to their creativity and personalities, but also did it in a considerably short amount of time.
Though the earliest videos by Goonzquad were uploaded in 2015, Eleazar – also known as 'Billy' – and his younger brother Simeon, didn't put their entire focus on it until two years later, when they began sharing detailed car rebuilding videos. At some point, common cars appeared less frequently in their videos, as the brothers' attention switched to supercars and other rarely-seen automotive machines, so taking a definite step towards internet stardom.
While the Goonzquad brothers' fame as YouTubers can be easily proven by the over two million subscribers they have on their channel, it's worth noting that their viewers love and look up to them for more than just the fact they're good with cars. It's all about the personality of Eleazar and Simeon, their immigrant family's story, alongside their less-expensive and resourceful methods that make them so interesting to watch.
Net Worth & Business
According to reports online, the Goonzquad brothers have an estimated combined net worth of over $2 million. It's difficult to know how rich each of them is with this estimation, but it's for sure that most of their increasing fortune comes from their earnings as YouTubers, which include payments for views, sponsorships, and their channel's successful brand of merchandise.
It's also worth considering how Eleazar and Simeon also receive income from other business endeavors they've launched, thanks to their internet fame, such as their hot Dang Sauce. Added to that, the brothers get a profit out of the cars they've rebuilt and then re-sold. The latter is easily proven by the fact that they don't hold back from buying luxury cars, despite their wrecked condition, knowing how well these cars do on the market once they've put their hands on them to return them back to life.
While it's difficult to estimate how much money the Goonzquad brothers have made out of YouTube alone, there's no doubt that all the great things happening to them when it comes to money, are a direct result of their channel and the fame they've gained with it.
Growing On YouTube
It's not every day that we see people becoming wildly famous on the internet as Goonzquad did, but it's something that took a long timey coming.
Looking back at 2015 when Eleazar and Simeon uploaded their first videos on YouTube, it was evident that the pair didn't intend their content to be more than just homemade videos about topics they were interested in. Whether they were showing off their dirt bikes or teaching their followers how to paint a pair of wheels at home, the Goonzquad brothers soon found out that people on the internet loved to watch them, if the comments of praise, and the thousands of views in their videos were any indication of their on-camera charm.
Some of Goonzquad's viral videos from their first YouTube phase were a memorable race between an Audi and a Jeep, an education tutorial on how to replace a carrier bearing, and an entertaining video of a demolition job.
Though the Goonzquad brothers eventually found their calling by focusing on luxury car repairs and rebuilds, it's easy to see that their success on the internet is not a coincidence, but just the result of having great skills, good taste for cars, and a likable and good-spirited attitude.
Were They Sued?
Unlike other YouTubers, the Goonzquad brothers don't have too many controversies to talk about, but they had a small court case opened against them in 2022. As was revealed by Eleazar and Simeon in a video, a neighbor of their parents filed a complaint because they had too many unregistered cars stored in their garage and backyard.
Luckily for the brothers, the complaint was filed when they were already working on setting up a new garage away from their parents' house, so removing the cars wasn't as difficult as thought. Nonetheless, the brothers and their father still had to go to their county's courthouse, and were fortunate to have their case settled without much of a hassle given how they had followed the police officers' instructions given to them beforehand.
While it's not unusual for online content creators to face these kinds of issues in real life, it's clear that the Goonzquad brothers' simple and assertive approach to conflict is one of the main reasons their fans love them so much.
Change of Brand & Projects
Goonzquad might have become very popular for their car re-builds, but their channel was always a mix of all their interests, including construction work. Nonetheless, following the brothers' move out of their parent's garage and started to show in detail how the process of building their new workshop went, their automotive-centered content started notably decreasing.
Though these changes weren't well received by everyone, the changes were welcomed by those who had been enjoying the Goonzquad brothers' variety of content and missed seeing the brothers getting their hands dirty somewhere else other than the garage, just as it was when they started the channel in 2015.
The brothers also have two side channels named Goonzquad Highlights and Goonzquad Unleashed. The former has a short video format to inform their fans of things related to their main channel, but that might not fit their normal content schedule, while the latter is a podcast and variety channel on which they share tidbits about their personal life and interviews with other content creators.
Besides that, Goonzquad has also managed to make a business out of their car renovations, offering their fans the opportunity to get one of their cars through their giveaway events held on their website. This way they effectively retsin their audiences' attention, while also giving back to their loyal fans.
All in all, Goonzquad has rightfully won its place as one of the most popular and well-liked automotive online shows right now.