• Born Gale Morgan Harold III in Decatur, Georgia, USA in 1969
• Attended South West Dekalb High School and The Lovett School, with a soccer scholarship to American University in Washington D.C.
• Began acting career in 1997 with Susan Landau's suggestion
• Starred in 83 episodes of "Queer as Folk" and had numerous other roles in films and TV shows
• Net worth of approximately $1.5 million

Known for movies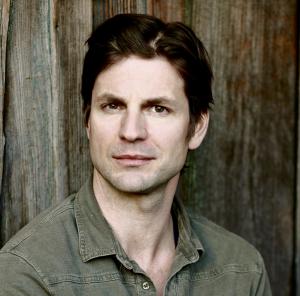 Who is actor Gale Harold from "Grey's Anatomy"?
Born Gale Morgan Harold III on the 10th of June 1969, in Decatur, Georgia USA, Gale is a 48-year-old Caucasian actor and producer, perhaps best known for appearing in the main male role in 83 episodes of "Queer as Folk". He has had a number of other roles in various films and TV shows, throughout his career in the often lucrative acting profession since 2000.
Early Life and Education
Raised in the said part of Atlanta, the middle child with a younger brother and an older sister,  Harold had an engineer father and a real-estate agent mother, both of whom were also devout Pentecostals, which is a renewal movement of Protestant Christianity. As such, Gale grew up in a strict religious environment, and was made to regularly attend church by his parents. However, he left the church on his own accord when he was 15-years-old. As per his education, he first attended South West Dekalb High School, and after that The Lovett School. At some point before matriculation, he received a soccer scholarship, and went on to further his education at the American University in Washington D.C., from where he graduated with a Liberal Arts degree in romance literature. Later on, he also studied photography at the San Francisco Art Institute in San Francisco, California.
Career
Unlike most actors, Gale didn't actually plan on pursuing an acting career – he worked as a bartender, waiter, and an apprentice at a motorcycle mechanic workshop with a construction company. While employed there, he met Susan Landau, the daughter of the actor Martin Landau, and in 1997 she suggested he should try acting. Subsequently he passed an audition and was cast in his theatrical debut as Bunny, in the show entitled "Me and My Friends." He later made his film debut in the movie entitled "36K" in 2000, and in the same year appeared in the TV series "Queer as Folk" as Brian Kinney, his most significant role thus far, and in which he stayed for 83 episodes, from 2000 through 2005. Since this was a lead role, Gale had a quick rise to stardom, concurrently landing another six minor roles. Then between 2005 and 2008, he landed ten more lesser roles, prior to being cast in 15 episodes of "Desperate Housewives" as Jackson Braddock, meanwhile also having starred in two episodes of "Grey's Anatomy" as Shane. In the following ten years, he was cast in two more TV shows and numerous films, all in lesser roles. He is currently involved in the production of a short film.
Love Life
As for Gale's romantic involvements, there are a few details circulating online concerning this part of his life. It is known that he dated the actress Yara Martinez in 2011, then Danielle Saklofsky, with whom he apparently had a very tumultuous relationship, as Danielle ultimately filed for a restraining order against him in 2014, but Gale went on to ask for the same thing in court, claiming that Danielle had assaulted him on multiple occasions, attacking his head with a mason jar of coins, and later assaulting him outside a restaurant, shouting 'You can't leave me, I will destroy you!' The court answered these pleas by giving them both a 100-yard restraining order against one another. At the moment, it doesn't seem that Gale is dating anyone else. Ultimately, there have been certain rumors about his sexual orientation, as he is a known LGBT community supporter, and was also cast as a gay character in "Queer as Folk." Gale thus made a video explaining that he himself is straight, but that some gay people are close to him.
What is Gale Harold's Net Worth?
Have you ever wondered how rich Gale Harold is, as of mid-2018? According to various authoritative sources, it has been estimated that the current total of Gale's accumulated wealth is close to $1.5 million, largely aided by his successes in the acting industry, while the greatest contribution has come from his long-term screen presence in "Queer as Folk." As his career continues to develop, the said amount can be expected to increase.
#QAF Photo Reunion #6 @RandyHarrison01 with @galemharoldiii #GaleHarold @ThePeterPaige @scolo @HalSparks Four of the Hearts of #Queer As Folk. You bet we stayed for each and everyone of these folk! pic.twitter.com/VJjHRcCZkE

— Gale Harold Fan © (@GaleHaroldFan) June 8, 2018
Body Measurements
Concerning the physical attributes of the actor, it is reputed by various sources that his height is 6ft 2ins (1.87m), and his weight 172lbs (78kg) at the moment. The circumference of his biceps measures at 15 inches, his waist at 33 inches and his chest at 40 inches. His hair is dark brown and his eyes are deep hazel, while his body shape is generally described as fit.
Social Media Presence
Due to the major influence of social networks, it is nowadays a regular thing for active actors to nourish a close and active relationship with their fans, for the sake of increasing the popularity of the titles they're working on, and thus their own net worth. It looks like Gale himself is an active subscriber to this celebrity trend, as he is present on most popular social media networks, save for one. His Facebook page currently enjoys over 1,000 followers, while his Twitter account boasts a significantly higher 11,000 fans. It doesn't look as though Gale has an Instagram account at the moment, or it is not accessible to the public.
General Info
| | |
| --- | --- |
| Full Name | Gale Harold |
| Date Of Birth | July 10, 1969 |
| Height | 1.87 m |
| Profession | Actor |
| Education | American University, The Lovett School, San Francisco Art Institute |
| Nationality | American |
Family
| | |
| --- | --- |
| Siblings | Ann Harold, David Harold |
Accomplishments
| | |
| --- | --- |
| Movies | Particles of Truth, Andròn - The Black Labyrinth, Fertile Ground, Falling for Grace, Kiss Me, Kill Me, Rhinoceros Eyes, Low Fidelity, Martha: Behind Bars, Field of Lost Shoes, Passenger Side, Echo Park, Weepah Way for Now, The Unseen, Fathers and Sons, In the Woods, Wake, Life on the Ledge, Rehab, ... |
| TV Shows | The Secret Circle, Hellcats, Vanished, Queer as Folk |
Social profile links
Quotes
| # | Quote |
| --- | --- |
| 1 | Criticism is a surreal state, like a good drug gone bad. When it's bad you wish it would stop, and when it's good, you can't get enough. |
| 2 | Be yourself. Kiss well and passionately, and move like you mean it. |
| 3 | Men have been watching women make love to each other in magazines and films, forever. If you're sexually attracted to men, it stands to reason that you might like to see two men in a sexual situation. It's a real baseline dynamic! And it changes the power struggle, because women never got to see that. That's a bizarre sociological result of the show [Queer as Folk (2000)]. |
| 4 | I'm more interested in the quality of the work than its medium. |
| 5 | If anyone can crack the publicity nut and figure out how to not come across hammy and contrived, I'd love to talk to them. |
| 6 | I mean, let's face it, it's 2000 and people are beginning to wake up on some level. I think that, as I was saying earlier, there's just no denying the impact that showing people the truth can have. It allows people to understand themselves, and when you understand yourself you can understand the people around you. And then you can begin to let go of all the bullshit that leads into things like world wars, racism, stereotypes, and bigotry. |
| 7 | You are preparing yourself for a scene, and the most important thing is to remain emotionally available and remain in the moment with your scene partner. You don't want to let your own self-consciousness block the flow of creativity that's coming out so that you can act and react, and play what the scene is all about. |
| 8 | I think it's good that men are being objectified because since forever women have been objectified. We're flipping the coin because things have been lopsided on TV and film for so long. Another good point to the show is that it portrays men's sensuality. They're not just all about sex and only sex. |
| 9 | You have to like your character, because if you don't, no one else will either. |
Facts
| # | Fact |
| --- | --- |
| 1 | Played "Valentine Xavier" in Tennessee Williams' "Orpheus Descending", in Los Angeles, January-February 2010. [January 2010] |
| 2 | In 2007, two years after Queer as Folk (2000) went off the air, Harold and Randy Harrison's characters, "Brian" and "Justin", won an only poll sponsored by the website Gay.com to choose TV's "Favorite Gay Couple". They won in a landslide, with 35% of the on-line vote. |
| 3 | Was raised in a Pentecostal household. |
| 4 | Past influences were Jack London, Gandalf & David Bowie. |
| 5 | Attended South West Dekalb High School and The Lovett School. |
| 6 | Has an older sister and a younger brother. |
| 7 | Began acting at the age of 28. |
| 8 | Avid reader of The Nation magazine. |
| 9 | Worked as a carpenter and motorcycle mechanic before being cast in Queer as Folk (2000). |
Pictures
Movies
Actor
| Title | Year | Status | Character |
| --- | --- | --- | --- |
| The Two Dogs | 2017 | post-production | Max Middlefinger (rumored) |
| Adoptable | 2016 | TV Series post-production | Leland Elizabeths |
| The Green Bench | 2015 | Short completed | Jack |
| Andron | 2015 | | Julian (as Gale Morgan Harold III) |
| Kiss Me, Kill Me | 2015 | | Stephen |
| Weepah Way for Now | 2015 | | Theatrical Agent |
| Mari Celeste | 2015 | Short | Jeremy |
| Thirst | 2014/II | Short | John |
| Defiance | 2013-2014 | TV Series | Connor Lang |
| Echo Park | 2014 | | Simon |
| Field of Lost Shoes | 2014 | | Major Charles Semple |
| Cafe Attitude | 2013 | Short | |
| The Being Experience | 2013/I | | |
| The Spirit Game | 2013 | Short | Reggie |
| The Secret Circle | 2011-2012 | TV Series | Charles Meade |
| Low Fidelity | 2011 | | Ted |
| Rehab | 2011 | | Dr. Daniel Brody |
| Hellcats | 2010-2011 | TV Series | Julian Parrish |
| Fertile Ground | 2011 | | Nate Weaver / William Weaver |
| CSI: NY | 2010 | TV Series | Kevin Scott |
| Passenger Side | 2009 | | Karl |
| Desperate Housewives | 2008-2009 | TV Series | Jackson Braddock |
| Grey's Anatomy | 2007 | TV Series | Shane |
| Vanished | 2006 | TV Series | Agent Graham Kelton |
| Deadwood | 2006 | TV Series | Wyatt Earp |
| The Unit | 2006 | TV Series | Rory |
| Falling for Grace | 2006 | | Andrew Barrington Jr. |
| Martha Behind Bars | 2005 | TV Movie | Peter Bacanovic |
| The Unseen | 2005 | | Harold |
| Queer as Folk | 2000-2005 | TV Series | Brian Kinney |
| Life on the Ledge | 2005 | | Chaz |
| Fathers and Sons | 2005 | TV Movie | Elliott |
| Wake | 2003 | | Kyle Riven |
| Rhinoceros Eyes | 2003 | | Detective Phil Barbara |
| Particles of Truth | 2003 | | Morrison Wiley |
| Law & Order: Special Victims Unit | 2003 | TV Series | Dr. Garrett Lang |
| Street Time | 2003 | TV Series | Geoff Beddoes |
| Mental Hygiene | 2001 | Short | David Ryan |
| 36K | 2000 | | Booker O'Brien |
Producer
| Title | Year | Status | Character |
| --- | --- | --- | --- |
| Scott Walker: 30 Century Man | 2006 | Documentary associate producer | |
Thanks
| Title | Year | Status | Character |
| --- | --- | --- | --- |
| Such Good People | 2014 | the producers wish to thank - as Gale M. Harold III. | |
Self
| Title | Year | Status | Character |
| --- | --- | --- | --- |
| In My Mirror | | Documentary completed | |
| I Know Things Now: Desperate Housewives Celebrates 100 | 2009 | Video short | Himself |
| Entertainment Tonight | 2009 | TV Series | Himself |
| Making a Scene | 2006 | TV Series documentary | Agent Graham Kelton |
| Larry King Live | 2002 | TV Series | Himself - Guest |
Archive Footage
| Title | Year | Status | Character |
| --- | --- | --- | --- |
| Sexo en serie | 2008 | TV Movie documentary | Brian Kinney |
Awards
Won Awards
| Year | Award | Ceremony | Nomination | Movie |
| --- | --- | --- | --- | --- |
| 2016 | FilmOut Audience Awards | FilmOut San Diego, US | Best Ensemble | Kiss Me, Kill Me (2015) |
Nominated Awards
| Year | Award | Ceremony | Nomination | Movie |
| --- | --- | --- | --- | --- |
| 2001 | OFTA Television Award | Online Film & Television Association | Best Actor in a New Drama Series | Queer as Folk (2000) |
Source:
IMDb
,
Wikipedia