• Born in Las Vegas in 1980
• Attended Las Vegas Academy of International Studies and New York University
• Modeling career led him to acting
• Appeared in over 20 films and TV shows, including Criminal Minds
• Social media presence of over 5.5 million followers

Known for movies
Short Info
| | |
| --- | --- |
| Net Worth | $1.5 million |
| Date Of Birth | March 9, 1980 |
| Fact | On October 27, 2014, he became a certified Minister. He officiated the marriage of former Criminal Minds (2005) star Paget Brewster and best friend Steve Damstra II on November 28, 2014. |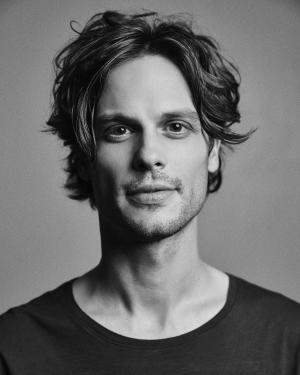 Who is Matthew Gray Gubler?
Born under the sign of Pisces on the 9th of March 1980 in Las Vegas, Nevada USA, Matthew Gray Gubler is a 38-year-old Caucasian actor, voice actor, filmmaker, painter and fashion model of Swiss, German, English, Irish, Manx, Scottish and Dutch descent. He is perhaps best known to the world for his significant presence on the TV screen as criminal profiler Dr. Spencer Reid in the CBS-produced crime TV show entitled "Criminal Minds." He has also had a number of roles across various films and TV shows over the course of his often lucrative career since 2004.
Early Life: Growing up in Las Vegas
Matthew was raised in his birthplace by his attorney father John Gubler, and his rancher and political consultant mother named Marilyn Gubler (nee Kelch), while his maternal grandparents are Laura Belle and Maxwell Kelch, who founded the first Las Vegas' radio station, named "KENO." To our knowledge thus far, Matthew has a sister named Laura, although her age is still a mystery. He started showing an interest in acting at an early age, which led him to enroll at the Las Vegas Academy of International Studies, Visual and Performing Arts, from where he matriculated with a major in acting instead of filmmaking because the school didn't offer that choice, in 1998. Later on, he furthered his education by attending New York University's Tisch School of the Arts, from where he graduated with a major in film directing.
Career: From a Model to a Movie Star
Matthew's modeling career started while he was still in high school, after being discovered by a model scout, who introduced him to the DNA Model Management agency, where he worked as a model for famous brands such as Tommy Hilfiger, American Eagle and Marc Jacobs, becoming ranked 46th on the models.com list of top 50 male models.
His modeling career eventually allowed him to meet the famous director Wes Anderson, with whom he took up an internship, and who eventually persuaded him to try his skills out in the film "The Life Aquatic with Steve Zissou" in 2004, which marked his movie debut. The next year he landed the role that skyrocketed him into stardom, as Dr. Spencer Reid in the TV series by Jeff Davis entitled "Criminal Minds." He is still in the show, with a total of 298 credited episodes thus far, also  having directed a few. In 2007, he lent his voice to Simon from "Alvin and the Chipmunks," and concurrently has had over 20 other parts and guest appearances. His latest role is in a single film that came out in 2018 called "Zoe."
Love Life: A Mystery
As for his early relationships, it is known that Matthew began dating his first known girlfriend Eve Wind when he was very young, though they broke up in 2004. He started another relationship in the same year, this time with the model Charlotte Kemp Muhl, however, they separated in 2005. In 2007 he dated Kat Dennings, then in 2008 he began dating the Portuguese actress Marisa Morris – they broke up in 2010. He is also known to have dated Victoria Asher, Ali Michael and Rachel Bourlier, though the dates of these relationships are unknown. He dated Taylor Swift in 2013, but that ended quickly as well. He has never had any children and he has never been engaged. According to his words or the lack thereof, he is currently single and not interested in anyone.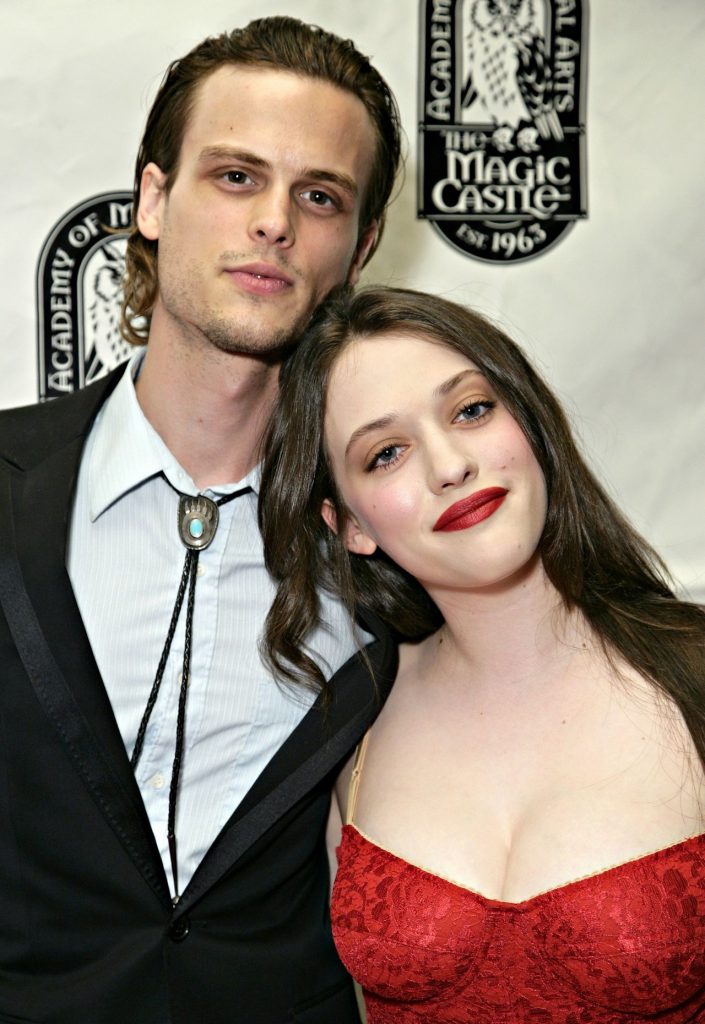 His Quotes
Matthew is known for retaining modesty throughout his interviews. Specifically, he said: 'I've had this unbelievable amount of good fortune and I'm just so thankful for it. But at the same time I feel exceptionally guilty. I have so many friends who are talented graduates of Juilliard and are exceptional actors and I'm the lucky one that somehow got such a fortunate break.' That said, he claims that, as a filmmaker, he learned the most from Walt Disney himself, having said: 'I really cite Walt Disney as teaching me everything I know. It sounds crazy, but I'm serious! In 'Bambi,' the mother dies, but you don't see the corpse. You see the father, the stag, come up and you see 'Bambi' alone, and that has so much more impact than seeing a mutilated deer.'
season 13 finale this wed 10pm
reid's thin mustache finally explained!
spoiler alert (it was once shemar's eyebrow) pic.twitter.com/9JYSd7l1y1

— matthew gray gubler (@GUBLERNATION) April 17, 2018
What is Matthew Gray Gubler's Net Worth?
Have you ever wondered how rich Matthew Gray Gubler is, as of mid-2018? According to various authoritative sources, it has been estimated that the current total of Matthew's accumulated wealth is close to $1.5 million, from being a model and actor, while he earned the most from his long-term presence in the entertainment industry as Dr. Spencer Reid in "Criminal Minds." As his career continues to develop, the said amount can be expected to increase.
Body Measurements
Concerning the physical attributes of the experienced actor, his height is 6ft 1ins (1.85m) and his current weight is 174lbs (79kg). His hair is dark brown and his eyes are light brown, while his body shape is generally described as lean.
Social Media Presence
Due to the major influence of social networks, it is nowadays a regular thing for active celebrities to nourish a close and active relationship with their fans, for the sake of increasing the popularity of the projects they're working on, and thus their own net worth. Matthew seems to be a regular subscriber, if not the leading example of this celebrity trend, as his presence is quite ubiquitous on most of the popular social media networks. His Facebook page has almost 70,000 followers, his Twitter account almost 1.8 million, and his Instagram account has over 1.8 million fans.
General Info
| | |
| --- | --- |
| Full Name | Matthew Gray Gubler |
| Net Worth | $1.5 million |
| Date Of Birth | March 9, 1980 |
| Height | 1.85 m, 1.85 m, 1.85 m |
| Profession | Screenwriter, Photographer, Film producer, Voice Actor, Film director, Painter, Film Editor, Cinematographer, Fashion Model, Television Director, Screenwriter, Photographer, Film producer, Voice Actor, Film director, Painter, Film Editor, Cinematographer, Fashion Model, Television Director, Film director, Photographer, Voice Actor, Painter, Film producer, Cinematographer, Screenwriter, Film Editor, Television Director, Fashion Model |
| Education | University of California, Santa Cruz, New York University, Tisch School of the Arts, Las Vegas Academy, Tisch School of the Arts, New York University, University of California, Santa Cruz, Las Vegas Academy, Tisch School of the Arts, New York University, University of California, Santa Cruz, Las Vegas Academy |
| Nationality | American, American, American |
Family
| | |
| --- | --- |
| Parents | Marilyn Gubler, John Gubler, Marilyn Gubler, John Gubler, John Gubler, Marilyn Gubler |
| Siblings | Laura Dahl, Gray Gubler, Laura Dahl, Gray Gubler, Laura Dahl, Gray Gubler |
Accomplishments
| | |
| --- | --- |
| Awards | Daytime Emmy Award for Outstanding Interactive Media - Original Daytime Program or Series, Daytime Emmy Award for Outstanding Interactive Media - Original Daytime Program or Series, Daytime Emmy Award for Outstanding Interactive Media - Original Daytime Program or Series |
| Movies | The Life Aquatic with Steve Zissou, 500 Days of Summer, Suburban Gothic, Life After Beth, Alvin and the Chipmunks: The Road Chip, Band of Robbers, Alvin and the Chipmunks: The Squeakquel, How to Be a Serial Killer, The Great Buck Howard, Alvin and the Chipmunks: Chipwrecked, RV, All-Star Superman, B... |
| TV Shows | Criminal Minds, Criminal Minds, Criminal Minds |
Social profile links
Quotes
| # | Quote |
| --- | --- |
| 1 | [on Shemar Moore] My six pack is better then Shemar's. Tell Shemar I said my six pack is a little better than his. It's a seven pack. |
| 2 | [on his character Dr. Spencer Reid from Criminal Minds (2005)] He's kinda like Doogie Howser, if he had a gun. |
| 3 | I studied directing prior to acting and I've done music videos and documentaries and things that were sort of well-received. |
| 4 | Tisch has a great film program and a great acting program, but they are segregated; you don't really intertwine. My peers knew I liked acting, so they'd be like, 'Go get that guy Gubler. He'll be in your student film.' I was in the same building. I became their go-to guy. So I left NYU having been in probably one thousand short films. |
| 5 | My parents instilled a very strong work ethic in me from a young age, fortunately. |
| 6 | My best advice to actors is if you love acting, do it every chance you get. Success does not mean success. All that matters is whether or not you're doing your best to entertain. The way this business works is all about luck and timing. |
| 7 | A fantastic actor in a scene that's just closed off will be good. But when working with a director who knows little tricks - correct music, slowly pushing in - that stunning performance will somehow become even better. I've always seen it as a symbiotic relationship. |
| 8 | I've always been a fan of Andy Kaufman. |
| 9 | I've had this unbelievable amount of good fortune and I'm just so thankful for it. But at the same time I feel exceptionally guilty. I have so many friends who are talented graduates of Juilliard and are exceptional actors and I'm the lucky one that somehow got such a fortunate break. |
| 10 | I look a little like Beaker. I think I'm a cross between Beaker and The Count. My hair looks like Oscar the Grouch. It's Muppety hair. |
| 11 | I looked like a 'Super Mario Bros.' Goomba. It's arguably the ugliest haircut on the planet. |
| 12 | What I like most about directing is creating a world more so than anything. To me, the music is the wrapping paper on that world. |
| 13 | I think I veered towards filmmaking because there's more of a sense of control in it. You're not waiting to be picked. That said, in film school I acted in probably 6,000 student films because no other filmmakers knew anyone who wanted to act. It was all a big beautiful snake eating its tail, progressing along the way. |
| 14 | I would love to be on 'Curb Your Enthusiasm.' I'd love to be on that. A lot of my favorite shows get canceled really early on. I liked 'Twin Peaks.' If I had a time machine I'd be in that. |
| 15 | It'd be cool to chipmunk-ize 'The Virgin Suicides' soundtrack. All this ethereal French music, I think that would be unique to listen to. |
| 16 | I never imagined I would have one fan, and there seems to be a few. I just couldn't be happier that people seem to like what I'm doing and seem to respond to it. If they weren't there, I don't know what I'd be doing right now. |
| 17 | I never thought I'd be making a living off of acting - it's still kind of a shock for my family and friends to see my face on TV every Wednesday night. |
| 18 | I've always had the utmost respect and awe of what the lens can do and what a director can do with just a camera move. |
| 19 | I get really sad when people say, 'I'm no good. I haven't been cast in a pilot.' It doesn't mean you're not good; it just means someone hasn't seen you yet. It doesn't mean that in real life you're not the greatest actor. |
| 20 | I found out that smoking is the leading cause of statistics. |
| 21 | I really cite Walt Disney as teaching me everything I know. It sounds crazy, but I'm serious! In 'Bambi,' the mother dies, but you don't see the corpse. You see the father, the stag, come up and you see 'Bambi' alone, and that has so much more impact than seeing a mutilated deer. |
| 22 | I get very little sleep. But I try to stay constantly busy. My fear is that if I stop working I'll, like, die. So throughout my life I've always tried to remain busy, and I sort of know no other way. I think if my heart rate slowed it would affect my constitution, strangely. I've been trained to do that. |
| 23 | I just love entertaining. I will do anything - stand-up comedy, video games, fencing, internet shorts - I just want to keep being lucky enough to entertain people anyway I can. I try never to limit my art to a medium. |
Facts
| # | Fact |
| --- | --- |
| 1 | He is of Teutonic Germanic and Celtic ancestry. |
| 2 | Matthew is an English form of Hebrew name "Matityahu", meaning "Gift of Yahweh". |
| 3 | He never wears matching socks, as he says they are bad luck, which he learned from his grandmother. The one time he wore matching socks, he was filming a scene in The Life Aquatic with Steve Zissou (2004). He ended up spraining his ankle on screen, which was kept in the movie. |
| 4 | On October 27, 2014, he became a certified Minister. He officiated the marriage of former Criminal Minds (2005) star Paget Brewster and best friend Steve Damstra II on November 28, 2014. |
| 5 | He is of Swiss-German, German, English, Irish, Manx, Scottish, and Dutch ancestry. |
| 6 | He has a brother called Gray Gubler born 1994 (who appeared in the music video Reagan by Whirlwind Heat which Matthew directed) and a sister called Laura Dahl (who is a fashion designer based in New York City). |
| 7 | Describes himself as a neat freak. |
| 8 | A fan of comedian Andy Kaufman. |
| 9 | His favorite Director is Wes Anderson. |
| 10 | His favorite TV Show is the HBO Series Carnivàle (2003). |
| 11 | Is a huge fan of Star Wars: Episode IV - A New Hope (1977). |
| 12 | Hosts his own awards ceremony at Criminal Minds (2005) called the "Goobie Awards", where he presents awards to the crew for such categories as Best Facial Hair and Craziest Accent. |
| 13 | Famously damaged his knee in 2009 during a dance off with his (500) Days of Summer (2009) co-stars Geoffrey Arend and Joseph Gordon-Levitt in a Mexican dive bar. He couldn't walk for over four months. After a third surgery, Gubler started using a cane but was unable to walk normally for the next five months. As of December 2009, Gubler was once again able to walk unassisted. |
| 14 | Has stated on the season 1 dvd features of Criminal Minds (2005) that his kiss with guest star Amber Heard was his first on-screen kiss. |
| 15 | Loves to have things monogrammed. |
| 16 | Grandson of Laura and Maxwell Kelch--the founders of Las Vegas' first radio station, KENO. |
| 17 | He has also worked as a model for fashion designers as Marc Jacobs, Burberry, Tommy Hilfiger, Sisley, and Louis Vuitton. |
| 18 | He is a 2002 graduate of the NYU's Tisch School of the Arts, where he majored in film directing. |
Pictures
Movies
Actor
| Title | Year | Status | Character |
| --- | --- | --- | --- |
| 68 Kill | 2017 | post-production | Chip |
| Criminal Minds | 2005-2017 | TV Series | Dr. Spencer Reid |
| Newness | 2017 | | |
| Hot Air | 2016/II | | Lesley |
| Trash Fire | 2016 | | Caleb |
| Alvin and the Chipmunks: The Road Chip | 2015 | | Simon (voice) |
| Band of Robbers | 2015 | | Joe Harper |
| Desire | 2014/II | Short | James |
| Beautiful Girl | 2014 | | Ziggy |
| Batman: Assault on Arkham | 2014 | Video | Riddler (voice) |
| Suburban Gothic | 2014 | | Raymond |
| The Learning Curve | 2014 | Short | David Sedaris (voice) |
| Life After Beth | 2014 | | Kyle Orfman |
| The Beauty Inside | 2012 | TV Mini-Series | Alex #42 Alex #26 |
| The Beauty Inside: Alex's Video Diaries | 2012 | TV Mini-Series | Alex #42 |
| Excision | 2012 | | Mr. Claybaugh |
| Alvin and the Chipmunks: Chipwrecked | 2011 | | Simon (voice) |
| Magic Valley | 2011 | | Mok |
| Scooby-Doo! Legend of the Phantosaur | 2011 | Video | Winsor (voice) |
| All-Star Superman | 2011 | Video | Jimmy Olsen (voice) |
| Alvin and the Chipmunks: The Squeakquel | 2009 | | Simon (voice) |
| (500) Days of Summer | 2009 | | Paul |
| How to Be a Serial Killer | 2008 | | Bart |
| The Great Buck Howard | 2008 | | Russell |
| Alvin and the Chipmunks | 2007 | | Simon (voice) |
| Matthew Gray Gubler: The Unauthorized Documentary | 2006 | TV Series short | Matthew Gray Gubler |
| RV | 2006 | | Joe Joe |
| The Life Aquatic with Steve Zissou | 2004 | | Intern #1 |
Director
| Title | Year | Status | Character |
| --- | --- | --- | --- |
| Criminal Minds | 2010-2016 | TV Series 10 episodes | |
| The Killers: Dirt Sledding | 2015 | Video short | |
| Matthew Gray Gubler: The Unauthorized Documentary | 2006 | TV Series short as Strudel Goolar | |
| Claude: A Symphony of Horror | 2005 | Short | |
| The Cactus That Looked Just Like a Man | 2005 | Short | |
| Matthew Gray Gubler's Life Aquatic Intern Journal | 2005 | Video documentary short | |
Producer
| Title | Year | Status | Character |
| --- | --- | --- | --- |
| The Killers: Dirt Sledding | 2015 | Video short producer | |
| Band of Robbers | 2015 | executive producer | |
| Matthew Gray Gubler: The Unauthorized Documentary | 2006 | TV Series short producer | |
| The Cactus That Looked Just Like a Man | 2005 | Short producer | |
| Matthew Gray Gubler's Life Aquatic Intern Journal | 2005 | Video documentary short producer | |
Writer
| Title | Year | Status | Character |
| --- | --- | --- | --- |
| Matthew Gray Gubler: The Unauthorized Documentary | 2006 | TV Series short concept | |
| The Cactus That Looked Just Like a Man | 2005 | Short | |
| Matthew Gray Gubler's Life Aquatic Intern Journal | 2005 | Video documentary short | |
Cinematographer
| Title | Year | Status | Character |
| --- | --- | --- | --- |
| The Cactus That Looked Just Like a Man | 2005 | Short | |
| Matthew Gray Gubler's Life Aquatic Intern Journal | 2005 | Video documentary short | |
Editor
| Title | Year | Status | Character |
| --- | --- | --- | --- |
| The Cactus That Looked Just Like a Man | 2005 | Short | |
| Matthew Gray Gubler's Life Aquatic Intern Journal | 2005 | Video documentary short | |
Thanks
| Title | Year | Status | Character |
| --- | --- | --- | --- |
| Queen of the Parade | 2013 | grateful acknowledgment | |
| This Is an Adventure | 2005 | Video documentary special thanks | |
Self
| Title | Year | Status | Character |
| --- | --- | --- | --- |
| Criminal Minds - Season 11: The Dirty Eleven | 2016 | Video short | Himself |
| Criminal Minds - Season 11: To Derek, with Love | 2016 | Video short | Himself |
| Made in Hollywood | 2016 | TV Series | Himself |
| Criminal Minds: Season 10 - Criminal Minds Top Ten | 2015 | Short | Himself |
| The Playboy Morning Show | 2015 | TV Series | Himself |
| Criminal Minds: Season 9 - Eyes Only | 2014 | Video documentary short | Himself |
| That's My Entertainment Comic Con Special | 2014 | TV Movie | Himself |
| The Talk | 2014 | TV Series | Himself |
| Criminal Minds: Season 8 - Beautiful Minds | 2013 | Video short | Himself |
| Criminal Minds: Season 8 - The Profiler's Handbook: Peter Pan Syndrome | 2013 | Video short | Himself |
| 81st Annual Hollywood Christmas Parade | 2012 | TV Movie | Himself |
| The Late Late Show with Craig Ferguson | 2012 | TV Series | Himself - Guest |
| Criminal Minds Season 7: Fireside Chat with Matthew Gray Gubler | 2012 | Video documentary short | Dr. Spencer Reid |
| Criminal Minds Season 7: Minds' Eye - Bloodlust | 2012 | Video documentary short | Dr. Spencer Reid |
| Criminal Minds Season 7: Minds' Eye - Devil Inside | 2012 | Video documentary short | Dr. Spencer Reid |
| Criminal Minds Season 7: Minds' Eye - Implosion | 2012 | Video documentary short | Dr. Spencer Reid |
| Criminal Minds Season 7: Minds' Eye - The Fall | 2012 | Video documentary short | Dr. Spencer Reid |
| Criminal Minds Season 7: Minds' Eye - Too Big to Fail | 2012 | Video documentary short | Dr. Spencer Reid |
| Criminal Minds Season 7: Minds' Eye - Twisted | 2012 | Video documentary short | Dr. Spencer Reid |
| Criminal Minds Season 7: Seven Stories | 2012 | Video documentary short | Dr. Spencer Reid |
| Criminal Minds Season 7: Wedding Toasts | 2012 | Video documentary short | Dr. Spencer Reid |
| Criminal Minds Season 6: Crime Scene - Death Cab | 2011 | Video documentary short | Dr. Spencer Reid |
| Criminal Minds Season 6: Crime Scene - Devil in the Details | 2011 | Video documentary short | Dr. Spencer Reid |
| Criminal Minds Season 6: Crime Scene - Love Is Explosive | 2011 | Video documentary short | Dr. Spencer Reid |
| Criminal Minds Season 6: Crime Scene - The Deep End | 2011 | Video documentary short | Dr. Spencer Reid |
| Criminal Minds Season 6: From Script to Screen - Agent Down | 2011 | Video documentary short | Dr. Spencer Reid |
| Criminal Minds Season 6: Secrets - Making of Criminal Minds | 2011 | Video documentary short | Dr. Spencer Reid |
| Celebrity Ghost Stories | 2011 | TV Series documentary | Himself |
| The Daily Habit | 2011 | TV Series | Himself |
| Criminal Minds Season 5: Case Files - Break | 2010 | Video documentary short | Dr. Spencer Reid |
| Criminal Minds Season 5: Case Files - Dante | 2010 | Video documentary short | Dr. Spencer Reid |
| Criminal Minds Season 5: Case Files - Darkness | 2010 | Video documentary short | Dr. Spencer Reid |
| Criminal Minds Season 5: Case Files - Deserted | 2010 | Video documentary short | Dr. Spencer Reid |
| Criminal Minds Season 5: Case Files - Grim | 2010 | Video documentary short | Dr. Spencer Reid |
| Criminal Minds Season 5: Case Files - Subjects Unknown | 2010 | Video documentary short | Dr. Spencer Reid |
| Criminal Minds Season 5: Material Witness | 2010 | Video documentary short | Dr. Spencer Reid |
| Criminal Minds Season 5: Celebrating 100 | 2010 | Video documentary short | Dr. Spencer Reid |
| Criminal Minds Season 5: Fear the Reaper | 2010 | Video documentary short | Dr. Spencer Reid |
| Criminal Minds Season 5: Gubler Direct | 2010 | Video documentary short | Dr. Spencer Reid |
| Swan... One Man's Journey | 2010 | Documentary | Himself |
| Working the Scene: A Look Behind the Scenes of 'Criminal Minds Season 4' | 2009 | Video documentary short | Himself / Dr. Spencer Reid |
| Criminal Minds Season 3: Killer Roles | 2008 | Video documentary short | Dr. Spencer Reid |
| From Script to Screen: True Night | 2008 | Video documentary short | Dr. Spencer Reid |
| Profile: Rossi/Mantegna | 2008 | Video documentary short | Dr. Spencer Reid |
| Shemar Moore: Criminal Minds' Wild Ride | 2008 | Video documentary short | Dr. Spencer Reid |
| The Criminal Element: The Making of 'Criminal Minds, Season 3' | 2008 | Video documentary short | Dr. Spencer Reid |
| Up Close with Carrie Keagan | 2007 | TV Series | Himself |
| Profilers, Profiled | 2007 | Video documentary short | Dr. Spencer Reid |
| Meet Matthew Gray Gubler | 2006 | Video documentary short | |
| The 32nd Annual People's Choice Awards | 2006 | TV Special documentary | Himself |
| CBS Cares | 2005-2006 | TV Series | Himself |
| Matthew Gray Gubler's Life Aquatic Intern Journal | 2005 | Video documentary short | Himself - Narrator |
Awards
Won Awards
| Year | Award | Ceremony | Nomination | Movie |
| --- | --- | --- | --- | --- |
| 2015 | BTVA People's Choice Voice Acting Award | Behind the Voice Actors Awards | Best Vocal Ensemble in a TV Special/Direct-to-DVD Title or Theatrical Short | Batman: Assault on Arkham (2014) |
| 2014 | Festival Trophy | Screamfest | Best Actor | Suburban Gothic (2014) |
| 2013 | Daytime Emmy | Daytime Emmy Awards | Outstanding New Approaches - Original Daytime Program or Series | The Beauty Inside (2012) |
| 2012 | BTVA Special/DVD Voice Acting Award | Behind the Voice Actors Awards | Best Vocal Ensemble in a TV Special/Direct-to-DVD Title or Theatrical Short | All-Star Superman (2011) |
Nominated Awards
| Year | Award | Ceremony | Nomination | Movie |
| --- | --- | --- | --- | --- |
| 2015 | BTVA Special/DVD Voice Acting Award | Behind the Voice Actors Awards | Best Vocal Ensemble in a TV Special/Direct-to-DVD Title or Theatrical Short | Batman: Assault on Arkham (2014) |
| 2012 | BTVA Special/DVD Voice Acting Award | Behind the Voice Actors Awards | Best Vocal Ensemble in a TV Special/Direct-to-DVD Title or Theatrical Short | Scooby-Doo! Legend of the Phantosaur (2011) |
Source:
IMDb
,
Wikipedia