Ravi Patel:
• Born on December 18th, 1978 in Freeport, Illinois
• Former investment banker and actor
• Appeared in "Easy Money", "Past Life" and "Grandfathered"
• Directed the award-winning documentary "Meet the Patels"
• Married to actress Mahaley Hessam since 2015 and is active in charity work

Known for movies
Short Info
| | |
| --- | --- |
| Fact | He founded hugely successful poker magazine ALL IN. |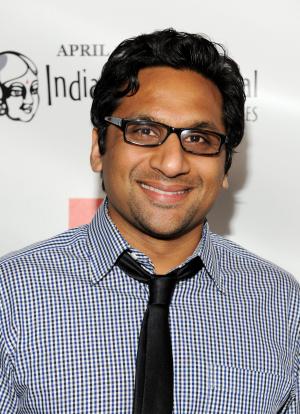 Who is Ravi Patel?
Ravi Patel was born on 18 December 1978, in Freeport, Illinois USA, and is an actor and former investment banker, probably best known for his appearances in projects such as "Easy Money" in which he played the role of George Patil. He was also a part of acting projects such as "Past Life" and "Grandfathered".
https://www.instagram.com/p/BHe5LFmg7QE/?hl=en&taken-by=showmetheravi
The Wealth of Ravi Patel
How rich is Ravi Patel? As of mid-2018, sources inform us of a net worth that is at $700,000, mostly earned through a successful career in acting. He also directed the award winning documentary entitled "Meet the Patels". As he continues his career, it is expected that his wealth will also continue to increase.
Beginnings – Early Life and Education
Ravi spent most of his time growing up in Charlotte, North Carolina – his father worked as a financial consultant while his mother was a real estate agent. He also has a sister, who would go to a career in entertainment, focusing on writing and directing. He would later attend the University of North Carolina at Chapel Hill and took double majors in International Studies and Economics, graduating in 2001, and then foraying into a career in investment banking.
He moved to Los Angeles, and during his time there helped co-found the poker magazine called "All In", which initially focused on the card game before moving on into both fantasy sports and eSports, which is competitive video gaming. While working as an investment banker, Ravi took an emcee job, which led to him doing improvised stand-up as a part of his work. This would eventually land him an agent, and he would go on and try his hand at numerous auditions.
https://www.instagram.com/p/BD1WzXTRVJu/?hl=en&taken-by=showmetheravi
An Acting Career
Patel would begin his acting career appearing in numerous commercials, eventually expanding into appearing in various national commercials, which opened the door for him to appear in films and television series as well. He debuted with a part in the film "Transformers", then made appearances in series such as "Scrubs", "It's Always Sunny in Philadelphia", "Hawaii Five-O", and "The Comedians". In 2008, he became a part of six episodes of the television series "Easy Money", in which he appeared as George Patil. The story focuses on 28 year old Morgan Buffkin, played by Jeff Hephner, as he finds himself in charge of the family's successful short-term loan business.
Kindest set ever, but these people @WhitfordBradley and @Beloving2 were kinda smothering me. #TrophyWife pic.twitter.com/Wkm8U6PS07

— Ravi V. Patel (@showmetheravi) February 8, 2014

In 2010, he Ravi starred in the television series "Past Life", inspired by the MJ Rose crime thriller entitled "The Reincarnationist", whose main character finds himself recalling memories and clues from his past life in Rome in order to solve a 21st century crime. He then starred in the documentary entitled "Meet the Patels" which he also co-directed, made in collaboration with his sister, and which would win the audience award during the 2014 Los Angeles Film Festival. The film portrays Ravi's autobiographical journey of trying to find an Indian wife. The duo have since had a deal with Fox Searchlight Pictures to try and make a narrative remake of the documentary.
Gettin into some dirty monkey business pic.twitter.com/LIClD2yQ

— Ravi V. Patel (@showmetheravi) May 15, 2012
Later Work and Marriage
Ravi would then work in an episode of the series "Master of None" by Aziz Ansari, which follows Ansari's character, a 30 year-old actor as he goes through various experiences in his life. In 2015, Ravi would then become a part of the series "Grandfathered",which starred John Stamos, and details the life of a restaurant owner and bachelor, who discovers he has a son and a granddaughter from a relationship that happened 25 years previously.
https://www.instagram.com/p/wxpQopRVJF/?hl=en&taken-by=showmetheravi
Ravi has been married to actress Mahaley Hessam since 2015.
Aside from his acting work, Ravi also does a bit of charity work from time to time. He is the co-founder of the charity This Bar Saves Lives, which donates a meal packet for every granola bar they sell. He is also known to be an active investor when it comes to start-ups in wellness and health.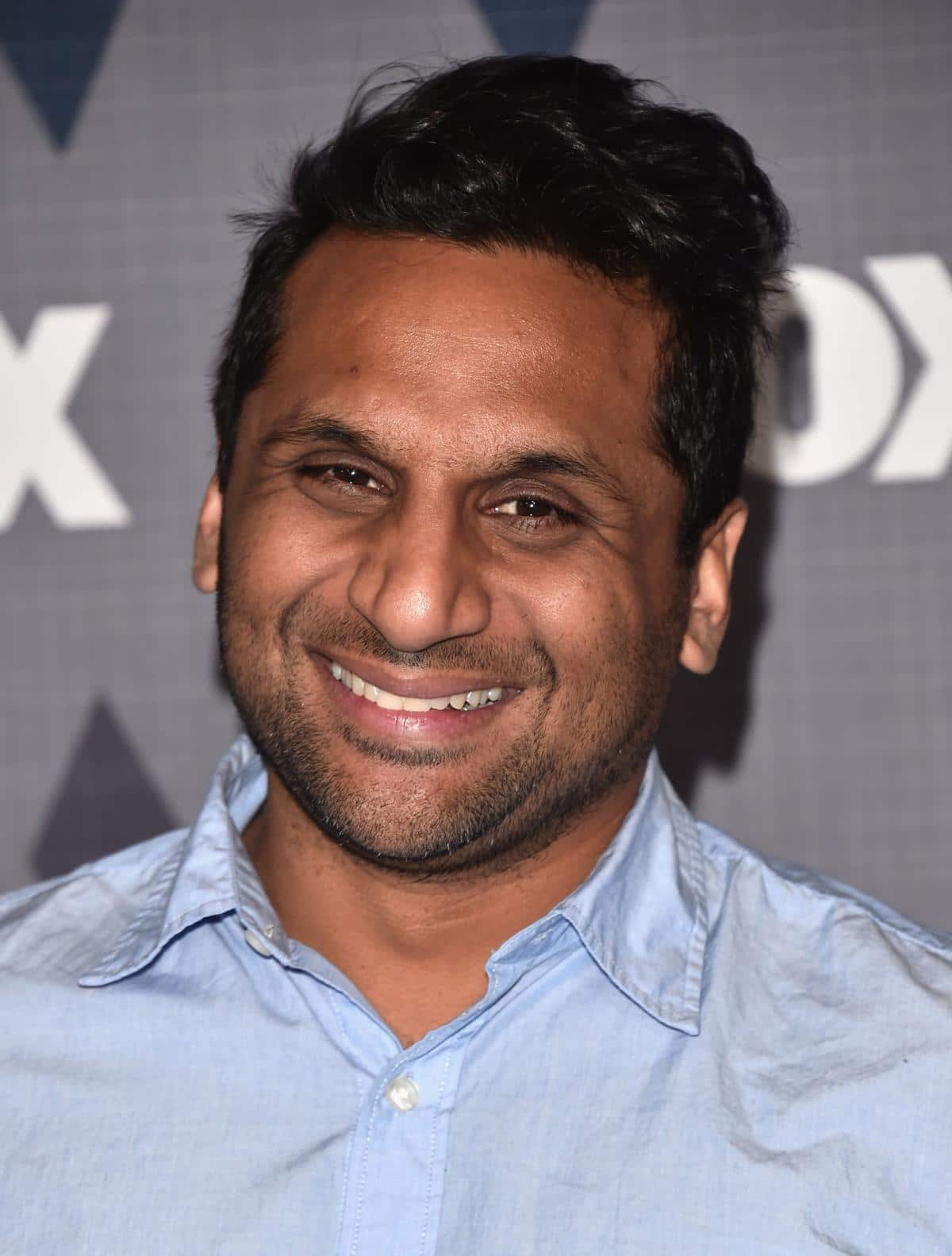 Is Ravi Patel in Social Media?
Patel is very active on social media, particularly Twitter and Instagram on which he posts regularly. He often shows pictures of his projects, and showcases events from his daily life. He also shows pictures of himself with his wife, and also updates his charity work from This Bar Saves Lives. She posts about his work too, and has a few pictures of his sister on his Instagram account. His Twitter account is also very active, in which he gives updates about his daily life. He does a lot of comedy content on his posts, as well as a few updates and commentaries on some of the recent fads in popular culture.
Facts
| # | Fact |
| --- | --- |
| 1 | Co-Founder of This Bar Saves Lives with actors Ryan Devlin, Todd Grinnell, and Kristen Bell. |
| 2 | Was a broker during his last year of college, and an investment banker immediately afterward. |
| 3 | He founded hugely successful poker magazine ALL IN. |
| 4 | His sister is writer/director Geeta Patel, with whom he is co-directing "One in a Billion.". |
| 5 | Graduated from University of North Carolina at Chapel Hill with majors in Economics and International Studies. |
Pictures
Movies
Actor
| Title | Year | Status | Character |
| --- | --- | --- | --- |
| The Black String | 2017 | post-production | Dr. May |
| American Housewife | 2017 | TV Series | Grant |
| Santa Clarita Diet | 2017 | TV Series | Ryan |
| Band Aid | 2017 | | |
| The Great Indoors | 2017 | TV Series | Lalit Pajala |
| Superstore | 2017 | TV Series | Rex |
| Grey's Anatomy | 2016 | TV Series | Timir Dhar / Tamir Dahr |
| Wrecked | 2016 | TV Series | Tank Top |
| Grandfathered | 2015-2016 | TV Series | Ravi |
| Get a Job | 2016 | | Wick |
| Master of None | 2015 | TV Series | Ravi |
| Another Period | 2015 | TV Series | Mohandas Gandhi |
| Puerto Ricans in Paris | 2015 | | Hassan |
| The Comedians | 2015 | TV Series | Casey |
| Childrens Hospital | 2015 | TV Series | Dr. Sunnit Bharta |
| Dead Boss | 2014 | TV Movie | Henry |
| Hawaii Five-0 | 2014 | TV Series | Dr. Sanjeet Dhawan |
| Trophy Wife | 2014 | TV Series | Dr. Scharma |
| The Michael J. Fox Show | 2014 | TV Series | Ranesh |
| Super Fun Night | 2013-2014 | TV Series | Alex / Alexander Rosenhoff |
| Middle Age Rage | 2013 | TV Movie | Principal Patel |
| The New Normal | 2012 | TV Series | Amir |
| ...Or Die | 2012 | Short | |
| Perception | 2012 | TV Series | Dr. Harvey Kapoor |
| Bones | 2012 | TV Series | Poorab Sangani |
| Family Trap | 2012 | TV Movie | |
| Have I Shared Too Much? | 2011 | Short | John Smoot |
| My Freakin' Family | 2011 | TV Movie | Raj |
| Five | 2011 | TV Movie | Dr. Desai |
| Game for Gamers | 2011 | TV Series | Ravi |
| Svetlana | 2011 | TV Series | Vivek |
| Outsourced | 2011 | TV Series | Kamran |
| Ricky and Ravi (Are in Between Jobs) | 2011 | Video short | Ravi |
| Men, Interrupted | 2010 | Short | Mike Demure |
| Nevermind Nirvana | 2010 | TV Movie | Sonny |
| Look | 2010 | TV Series | Vinnay |
| Past Life | 2010 | TV Series | Dr. Rishi Karna |
| Shop Secret | 2010 | Short | Scotty Kapoor |
| Bent | 2009 | Short | Jim |
| Static | 2009 | TV Series | Various |
| Easy Money | 2008-2009 | TV Series | George Patil |
| The Last Hurrah | 2009 | | Ara |
| Powder Blue | 2009 | | Sanjay |
| The Indian and the Samurai | 2009 | Short | Art of Indian Business (voice) |
| Precious Meadows | 2008 | TV Movie | Johnny Raju |
| Hotel California | 2008 | | Sam |
| Happy Wednesday | 2008 | Short | Ravi Saldana |
| Squeegees | 2008 | TV Movie | Jorge Salcedos |
| The World According to Barnes | 2007 | TV Movie | Nasser |
| Transformers | 2007 | | Telephone Operator |
| Scrubs | 2007 | TV Series | Intern #2 Intern #4 |
| After Midnight: Life Behind Bars | 2006 | TV Movie | Sanji |
| It's Always Sunny in Philadelphia | 2006 | TV Series | Lawyer |
| The Boys & Girls Guide to Getting Down | 2006 | | Rajeev |
Director
| Title | Year | Status | Character |
| --- | --- | --- | --- |
| Meet the Patels | | announced | |
| Independent Lens | 2016 | TV Series documentary 1 episode | |
| Meet the Patels | 2014 | Documentary | |
Writer
| Title | Year | Status | Character |
| --- | --- | --- | --- |
| Meet the Patels | | announced | |
| Independent Lens | 2016 | TV Series documentary 1 episode | |
| Meet the Patels | 2014 | Documentary | |
Editor
| Title | Year | Status | Character |
| --- | --- | --- | --- |
| Independent Lens | 2016 | TV Series documentary 1 episode | |
| Meet the Patels | 2014 | Documentary | |
Camera Department
| Title | Year | Status | Character |
| --- | --- | --- | --- |
| Meet the Patels | 2014 | Documentary additional cinematography | |
Self
| Title | Year | Status | Character |
| --- | --- | --- | --- |
| Real Time with Bill Maher | 2016 | TV Series | Himself - Guest |
| The Real | 2016 | TV Series | Himself |
| Home & Family | 2015 | TV Series | Himself |
| Tavis Smiley | 2015 | TV Series | Himself |
| Last Call with Carson Daly | 2015 | TV Series | Himself |
| Meet the Patels | 2014 | Documentary | Himself (as Ravi V. Patel) |
| Katie Chats | 2014 | TV Series | Himself |
| 50 Shocking Celebrity Confessions | 2006 | TV Movie documentary | Comedian |
Awards
Won Awards
| Year | Award | Ceremony | Nomination | Movie |
| --- | --- | --- | --- | --- |
| 2014 | Audience Award | Los Angeles Film Festival | Best Documentary Feature | Meet the Patels (2014) |
| 2014 | Founders Prize | Traverse City Film Festival | Best Film | Meet the Patels (2014) |
| 2014 | Audience Award | Traverse City Film Festival | Best Documentary Film | Meet the Patels (2014) |
Nominated Awards
| Year | Award | Ceremony | Nomination | Movie |
| --- | --- | --- | --- | --- |
| 2014 | Viewfinders Grand Jury Prize | DOC NYC | | Meet the Patels (2014) |
| 2014 | Documentary Award | Los Angeles Film Festival | Best Documentary Feature | Meet the Patels (2014) |
2nd Place Awards
| Year | Award | Ceremony | Nomination | Movie |
| --- | --- | --- | --- | --- |
| 2014 | Audience Award | Hot Docs Canadian International Documentary Festival | | Meet the Patels (2014) |
Source:
IMDb
,
Wikipedia