• Jessica "Jessy" Schram was born on 15 January 1986, in Skokie, Illinois USA, and is an actress.
• Her net worth is estimated to be over $1 million.
• She has appeared in various films and TV series including "Veronica Mars", "Falling Skies", and "Once Upon a Time".
• She has also developed an interest in music, performing as a singer and writing songs.
• She is very active in charity work, visiting orphaned children in Mexico and helping with her church's local soup kitchen.

Known for movies
Short Info
| | |
| --- | --- |
| Net Worth | $3 million |
| Date Of Birth | January 15, 1986 |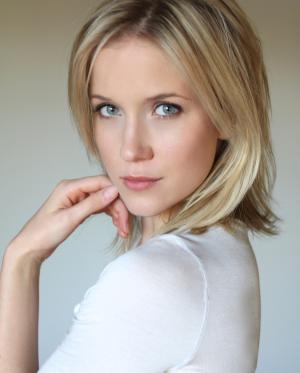 Who is actress Jessy Schram from "Once Upon a Time"?
Jessica "Jessy" Schram was born on 15 January 1986, in Skokie, Illinois USA, and is an actress, best known for being a part of various television series including "Veronica Mars", "Falling Skies", and "Once Upon a Time".
The Net Worth of Jessy Schram
How rich is Jessy Schram? As of mid-2018, sources estimate a net worth that is over $1 million, mostly earned through a successful career in acting, appearing in numerous films throughout her career, as well as doing some modelling work. As she continues her endeavors, it is expected that her wealth will also continue to increase.
Early Life and Career Beginnings
At a young age, Jessy was already exposed to and became accustomed to working in front of the camera, appearing in numerous television commercials as a child, as well as having her first experiences in modelling during this time, and at the age of 12, she then started performing in musical theatre. Her family later moved to Buffalo Grove, Illinois where she would attend Buffalo Grove High School. After matriculating, she then moved to Los Angeles in hopes of pursuing a career as an actress.
Her first role would come in 2005, when she was cast as Susan Davis as a part of the "Jane Doe" series of Hallmark made for television movies, mystery films broadcasted in rotation with other movie series, depicting a soccer mom who is actually a secret agent for the Central Security Agency; she solves mysteries while trying to keep her personal life separate from her work. Jessy then went on to have a recurring role in the series "Veronica Mars", in which she played the role of the daughter of a wealthy plastic surgeon – Hannah Griffith – who becomes the girlfriend of Logan Echolls.
Later Work
In 2008, Schram got one of her first starring film roles in "Keith", an independent drama based on the short story by Ron Carlson from the book "The Hotel Eden". Despite its limited release, the film drew a lot of interest from fans and critics. She then got more recognition when she played Tracy in "American Pie Presents: The Naked Mile", which led to her being featured in the magazine Maxim, and is the second in the "American Pie Presents" film series, which is a spinoff from the "American Pie" film series.
Schram also had a part in the pilot for "Split Decision", but it was not picked up by a network. In 2010, she was cast in the science fiction series "Falling Skies" in the role of Karen Nadler, a post-apocalypse series following the aftermath of an alien invasion which devastated the planet. She joined the show for a total of two seasons before moving on to be cast in the film "Unstoppable" starring Denzel Washington and Chris Pine, playing the role of the wife of Pine's character.
Recent Work
In 2011, Jessy made a guest appearance in the series "Once Upon a Time" as Cinderella/Ashley Boyd, reprising the role on several occasions in the next few years. The series borrows elements of characters from the Disney franchise as well as other popular fairy tales, folklore, and literature. She also reprised her role in "Once Upon a Time in Wonderland", while concurrently starring in the series "Last Resort" as the wife of Scott Speedman's character. However, the show was short lived, as it only lasted for one season with 13 episodes.
Happy reunion at @hallmarkchannel's #TCA18 last night 🙂 #royalnewyearseve pic.twitter.com/Pm0CMYAz99

— Jessy Schram (@jschramer) January 15, 2018
One of Jessy's most recent projects is in the series "Nashville", in the recurring role of Cash Gray. The series is focused on the fictitious lives of country music singers in Nashville, Tennessee, and would go on to run for a total of six seasons set to end in mid-2018.
Meantime Schram has also developed an interest in music, and performs as a singer as well as writing songs. She has collaborated with The Ides of March, Survivor, and many other artists to help her develop her musical ability.
NeuroFIBROMATOSIS (NF) A genetic disorder of the nervous system which causes tumors to form on the nerves anywhere in the body at any time.This progressive disorder affects all races, all ethnic groups &both sexes equally. NF is one of the most common genetic disorders in the US. pic.twitter.com/PSQem28APX

— Jessy Schram (@jschramer) April 17, 2018
Personal Life
Not many details have been shared about Schram's personal life and there are no reports on whether or not she is currently in a relationship. While her romances are kept away from the eye of the public, it is known that she is very active doing charity work with various organizations. She's visited orphaned children in Mexico in collaboration with the group Corazon De Vida, and also Project Angel Food in Los Angeles, plus taking time to help with her church's local soup kitchen.
General Info
| | |
| --- | --- |
| Full Name | Jessy Schram |
| Net Worth | $3 million |
| Date Of Birth | January 15, 1986 |
| Height | 1.7 m |
| Profession | Actor, Model |
| Education | Buffalo Grove High School |
| Nationality | American |
Accomplishments
| | |
| --- | --- |
| Movies | American Pie Presents: The Naked Mile, I Want Someone to Eat Cheese With, Keith, Unstoppable, Betwixt, A Smile as Big as the Moon, The Submarine Kid, The Beautiful Ones, Night and Day, Homeward, Limelight |
| TV Shows | Falling Skies, Last Resort, Traffic Light, Once Upon a Time, Crash |
Social profile links
Quotes
| # | Quote |
| --- | --- |
| 1 | I tend to be a jam-band fan, and I love The Rolling Stones. |
| 2 | You know that you're part of a [Steven Spielberg] production when you've got some aliens involved, but you REALLY know when you're sitting there at a table read and they say, "Steven really wanted it this way". |
| 3 | Last Resort (2012), to me, is very much about finding truth and integrity in an extraordinary situation. |
| 4 | When you're on a submarine you're usually underwater for months at a time, and you don't get to Skype or make phone calls. When you get messages, they're maybe two sentences. They're very short. |
| 5 | Any show that includes guns or machinery or stuff like that, you need to trust who's around you because blanks are flying. |
| 6 | There are so many different styles of yoga. |
| 7 | My experience with Last Resort (2012) is very different from most of the cast. While they are next to a mountain, I'm always within the four walls of my home. |
| 8 | I loved The Chicago Code (2011); I watched that a lot. It was great because it really captured the city--I'm from Chicago, too. |
| 9 | At different times in your life, your body needs different things. |
| 10 | For the spouse of someone in the service, you are your own provider, your own lover, your own best friend while that person's gone--the mother and father if you have kids. |
| 11 | "Terrible" is not a word I would use in shooting romantic scenes with Scott Speedman. |
| 12 | In Falling Skies (2011) I was playing a soldier and a fighter, and then, when I was taken captive, you're still in this post-apocalyptic world. |
Pictures
Movies
Actress
| Title | Year | Status | Character |
| --- | --- | --- | --- |
| Jane Doe: Yes, I Remember It Well | 2006 | TV Movie | Susan Davis |
| Jane Doe: The Wrong Face | 2005 | TV Movie | Susan Davis |
| Jane Doe: Til Death Do Us Part | 2005 | TV Movie | Susan Davis |
| Jane Doe: Now You See It, Now You Don't | 2005 | TV Movie | Susan Davis |
| Jane Doe: Vanishing Act | 2005 | TV Movie | Susan Davis |
| Drake & Josh | 2004 | TV Series | Larissa |
| The Beautiful Ones | 2017 | completed | Angela Morot |
| Shot Caller | 2016 | completed | Jennifer |
| The Birthday Wish | 2017 | TV Movie | Gwen Turner |
| Once Upon a Time | 2011-2016 | TV Series | Ashley Boyd |
| Nashville | 2015-2016 | TV Series | Cash Gray |
| The Nine Lives of Claw Animated Pilot | 2016 | TV Movie | Purrfessor Purrnelope (voice) |
| Pillow Talk | 2015/I | Short | |
| The Submarine Kid | 2015 | | Emily |
| Harvest Moon | 2015 | TV Movie | Jenny |
| Hollywood Hitmen | 2015 | TV Mini-Series | Jess |
| Major Crimes | 2015 | TV Series | Courtney Henson |
| The Lizzie Borden Chronicles | 2015 | TV Mini-Series | Nance O'Keefe |
| Reluctant Nanny | 2015 | TV Movie | Libby Prescott |
| Homeward | 2014 | Short | Mary |
| Falling Skies | 2011-2014 | TV Series | Karen Nadler |
| Mad Men | 2014 | TV Series | Bonnie Whiteside |
| Once Upon a Time in Wonderland | 2013 | TV Series | Ashley Boyd |
| Riding Shotgun | 2013 | Video short | Abby (voice) |
| Last Resort | 2012-2013 | TV Series | Christine Kendal |
| A Smile as Big as the Moon | 2012 | TV Movie | Robynn |
| Traffic Light | 2011 | TV Series | Erica |
| Betwixt | 2010 | TV Movie | Morgan Brower |
| The Mentalist | 2010 | TV Series | Sherry Winger / Rachel Bowman |
| Unstoppable | 2010 | | Darcy |
| Night and Day | 2010 | TV Movie | Sarah Hollister |
| Crash | 2009 | TV Series | Kim |
| Hawthorne | 2009 | TV Series | Crystal Raymond |
| Saving Grace | 2009 | TV Series | Sayre Hanadarko |
| Life | 2007-2009 | TV Series | Rachel Seybolt / The Girl |
| Limelight | 2009 | TV Movie | Georgia Peech |
| Keith | 2008/I | | Courtney |
| Jane Doe: Eye of the Beholder | 2008 | TV Movie | Susan Davis |
| CSI: Miami | 2007 | TV Series | Candace Walker |
| Jane Doe: How to Fire Your Boss | 2007 | Video | Susan Davis |
| Without a Trace | 2007 | TV Series | Ella Neese |
| Jane Doe: Ties That Bind | 2007 | TV Movie | Susan Davis |
| Medium | 2005-2007 | TV Series | Young Allison |
| Ghost Whisperer | 2007 | TV Series | Rana Thomas |
| House M.D. | 2007 | TV Series | Leah, Stevie's Girlfriend |
| Boston Legal | 2006 | TV Series | Claire Wilson |
| American Pie Presents: The Naked Mile | 2006 | Video | Tracy Sterling |
| Split Decision | 2006 | TV Movie | Lennie Priestley |
| I Want Someone to Eat Cheese With | 2006 | | Fake Daughter |
| Veronica Mars | 2006 | TV Series | Hannah Griffith |
| Jane Doe: The Harder They Fall | 2006 | TV Movie | Susan Davis |
Soundtrack
| Title | Year | Status | Character |
| --- | --- | --- | --- |
| Jane Doe: Til Death Do Us Part | 2005 | TV Movie performer: "Fairy Tale Love" / writer: "Fairy Tale Love" | |
Producer
| Title | Year | Status | Character |
| --- | --- | --- | --- |
| Pillow Talk | 2015/I | Short producer | |
Self
| Title | Year | Status | Character |
| --- | --- | --- | --- |
| 4th Annual Saving Innocence Gala: Live from the SLS Hotel | 2015 | TV Movie | Herself - Red Carpet Host |
| Home & Family | 2015 | TV Series | Herself |
| Hidden Tears Project: Live from Riviera 31 at Sofitel Hotel | 2015 | TV Movie | Herself |
Archive Footage
| Title | Year | Status | Character |
| --- | --- | --- | --- |
| Once Upon a Time: Journey to Neverland | 2013 | TV Special documentary | Ashley Boyd Cinderella (uncredited) |
| Once Upon a Time: Magic Is Coming | 2012 | TV Special | Cinderella Ashley Boyd (uncredited) |
Source:
IMDb
,
Wikipedia