• Shannyn Sossamon is an actress born in 1978 in Honolulu, Hawaii.
• She is of mixed Hawaiian, Filipino, English, German, French, Dutch, and Irish ancestry.
• She gained fame for her roles in films such as "A Knight's Tale" (2001), "40 Days and 40 Nights" (2002), and "One Missed Call" (2008).
• She is also a musician, having played in the rock band Warpaint and writing her own songs.
• She has a net worth of $3 million and has a committed relationship with the father of her second child.

Who is actress Shannyn Sossamon?
Born Shannon Marie Kahololani Sossamon on the 3rd October 1978, in Honolulu, Hawaii USA, she is an actress, best known to the world from playing Erica Sutton in the romantic comedy film "40 Days and 40 Nights" (2002), as Coraline/Morgan in the TV fantasy-drama series "Moonlight" (2007-2008), then as Beth Raymond in the horror film "One Missed Call" (2008), and most recently as Theresa Burke in the TV sci-fi mystery drama series "Wayward Pines" (2015-2016), among many other roles.
https://www.instagram.com/p/Bfmm3P7lmva/
Early Life, Family, and Education
Of very mixed Hawaiian, Filipino, English, German, French, Dutch and Irish ancestry, Shannyn is the daughter of Sherry Sossamon, and her ex-husband Todd Lindberg; her parents divorced when Shannyn was only five years old, but not before she got a little sister, Jenny Lee Lindberg, now a successful musician. She grew up in Reno, Nevada, raised by her mother and her step father, Randy Goldman, who was a salesman and manager of an auto dealership. Shannyn went to Galena High School, from which she matriculated in 1995 and immediately moved to Los Angeles with a couple of friends, where she started attending dance lessons.
Career Beginnings
Parallel with dance, Shannyn started DJing across the Los Angeles area, but it was her modeling work that put her on the map. She started with Sassy Magazine, American Eagle Outfitters, and Planned Parenthood, and then featured in two commercials for Gap, while she also got a gig to appear in videos for such artists as The Goo Goo Dolls, Cher, Daft Punk, and others. Although she studied dance, Shannyn never wanted to become a professional dancer, but just loves dancing, then her work as a DJ brought her to a party of Gwyneth Paltrow's brother, where she was spotted by casting director Francine Maisler.
Once she had an agent, Shannyn started auditioning, and in 2001 was cast in her first prominent role as Jocelyn in the romantic action adventure "A Knight's Tale", directed by Brian Helgeland, and starring Heath Ledger, Mark Addy, and Rufus Sewell. She was chosen for the role in competition with Kate Hudson, and after the premiere received mixed critiques, but the role also got her an MTV Movie Award nomination as a Breakthrough Female Performance, and Teen Choice Award nomination as well, in the category Choice Breakout Performance. She continued successfully with the part of Erica Sutton in the romantic comedy film "40 Days and 40 Nights" (2002), starring next to Josh Hartnett, for which she received rave, while her net worth increased to a large degree, as the film grossed almost $100 million at the box office from a modest budget.
Sinister 2 pic.twitter.com/zlK2etgo2u

— Shannyn Sossamon (@SossamoShannyn) October 15, 2015
Rise to Prominence
Throughout the 2000s, Shannyn starred in a number of successful films, which made her one of the leading ladies and popular across the globe. In 2002 she starred in Roger Avary's romantic comedy "The Rules of Attraction", co-starring James Van Der Beek, and Ian Somerhalder, while in 2003 she again teamed up with actor Heath Ledger and director Brian Helgeland, this time in the film "The Order". Shannyn then had a two-year hiatus as she became pregnant, but once she returned to the scene, she featured in the horror thriller film "Devour" in 2005, and in the same year starred in the romantic comedy "Undiscovered", also in 2005, while in 2006 she had a notable role in the fantasy comedy-drama "Wristcutters: A Love Story", directed by Goran Dukic, and starring Patrick Fugit, Shea Whigham, and Tom Waits. The film was a complete success, and Shannyn once again received rave reviews for her performance, followed by lead roles in two horror film – "Catacombs" in 2007, and "One Missed Call" in 2008, but both films drew poor reviews.
Career Decline
After the negative reviews, Shannyn started appearing in indie films, such as "Life Is Hot In Cracktown" (2009), "Road to Nowhere" (2010), and "The End of Love" in 2012. She bounced back with the role of Pandora in the TV series "Sleepy Hollow" (2015-2016), and as Theresa Burke in the TV series "Wayward Pines".
https://www.facebook.com/shannynsossamononline/photos/a.301834066663614.1073741828.299374190242935/515386941974991/?type=3&theater
An Accomplished Musician
In addition to acting, Shannyn is also a proficient musician; she plays guitar and drums, and was in the rock band Warpaint, with her sister, Jenny Lee Lindberg. However, she contributed only to the EP "Exquisite Corpse", released in 2008, before leaving the band. Since then, she has been focused on her acting career, though she has been writing songs on her own, but without time or desire to record any new material, either solo or with a band.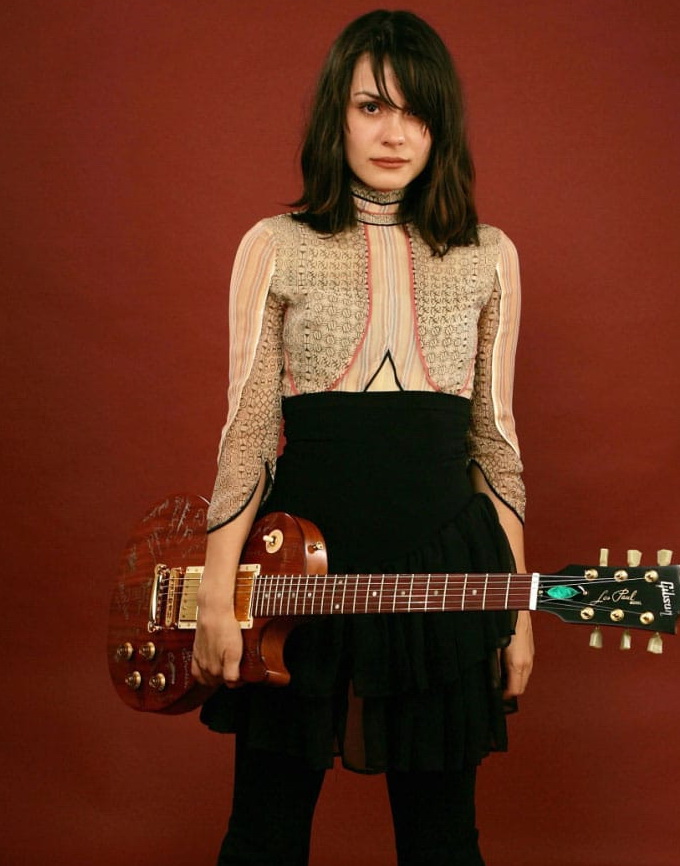 Shannyn Sossamon Net Worth
Since launching her career in the late '90s, Shannyn has come a long way from a simple girl to a star actress. So far, she has featured in more than 35 film and TV titles, contributing considerably to her net worth. So, have you ever wondered how rich Shannyn Sossamon is, as of mid- 2018? According to authoritative sources, it has been estimated that Sossamon's net worth is as high as $3 million, while her annual salary amounts $355,000. Some of her most successful films include "A Knight's Tale", "One Missed Call", and "Sinister 2", among other projects.
Life Behind the Scene
In 2003 Shannyn became pregnant with her boyfriend of one year, Dallas Clayton, and gave birth to their son, Audio Science Clayton that year, but she subsequently broke up with Clayton, a famed children's book author and illustrator. In 2011, Shannyn gave birth to her second child, Mortimer, but she never revealed the identity of the boy's father, though in 2015 stated that she is in a committed relationship with Mortimer's dad.
https://www.instagram.com/p/BG7hEPuPrjG/?hl=en&taken-by=shansossamon
Internet Popularity
She isn't much of a fan of social media networks, however, she has built a decent following on Instagram, as her official account has more than 44,000 followers. Her feed is full of pictures of her and her children, but has also showcased her interest in various things. If you are interested, you can check it all here, and become a fan of this successful actress.
Source:
IMDb
,
Wikipedia