-Tia Torres is a businesswoman and reality television star known for her show "Pit Bulls & Parolees"
-She has a net worth of over $300,000
-Grew up with a stepmother who imparted her love of animals
-Created the Villalobos shelter to rescue wolf and wolf hybrids
-Married Aren Marcus Jackson in 2006 and helps with the shelter
 
Who is Tia Torres?
Tia Torres was born on 11 June 1960, in California, USA, and is a businesswoman and reality television personality, best known for being the star of the Animal Planet reality TV series "Pit Bulls & Parolees". She is the owner of the largest pit bull animal shelter in the US – the Villalobos Rescue Center.
The Wealth of Tia Torres
How rich is Tia Torres? As of mid-2018, sources inform us of a net worth that is over $300,000, mostly earned through a successful career on television. She also previously served in the US Army, and as she continues her endeavors, it is expected that her wealth will also continue to increase.
Early Life and Animal Passion
Tia grew up in Southern California and had a rough childhood, growing-up with a stepmother and her father wasn't really present during her youth. Her stepmother grew up on a farm and was an equestrian. She shared her love for animals with Tia and would help her learn how to take care of animals. Tia would leave home at the age of 17 with two Arabian horses, a Catahoula Leopard dog and an Angora goat.
She initially struggled to take care of her animals, and soon decided to enlist in the Army, working as a truck driver. She served there for many years, and after leaving the army, she moved to Los Angeles which she would serve as a youth gang counselor. Realizing that she still wanted to pursue her passion for animals, she eventually started the Villalobos shelter which meant "Village of Wolves". She would go on to rescue wolf and wolf hybrids initially.

Pit Bulls and Television
In the late 1990s, Torres started rescuing pit bulls, beginning when her daughters became friends with a pit bull from a local shelter which she later adopted. She would go on to team up with the Los Angeles City Animal Services to create "The Pitbull Support Group" which provided free training, assistance, spaying/neutering for anyone who owned a Pit Bull or a Pit Bull mix. She would later go on to meet twin teenage boys who were having trouble at home, and due to her compassion for them, she eventually adopted them.
The Villalobos Rescue Center would become known for rescuing humans as well. She caught the attention of local magazines which eventually led her to be spotted by reality television producers. She initially didn't want to become involved, but due to her shelter struggling with donations and the economy sinking, she decided to take the deal.
"Pit Bulls & Parolees" aims to help combat the misconceptions about pit bulls, and about parolees from jail who she often hired, focusing on the Villalobos Rescue Center located in Agua Dulce, California. The reality show and the shelter would later move to the Greater New Orleans area in Louisiana.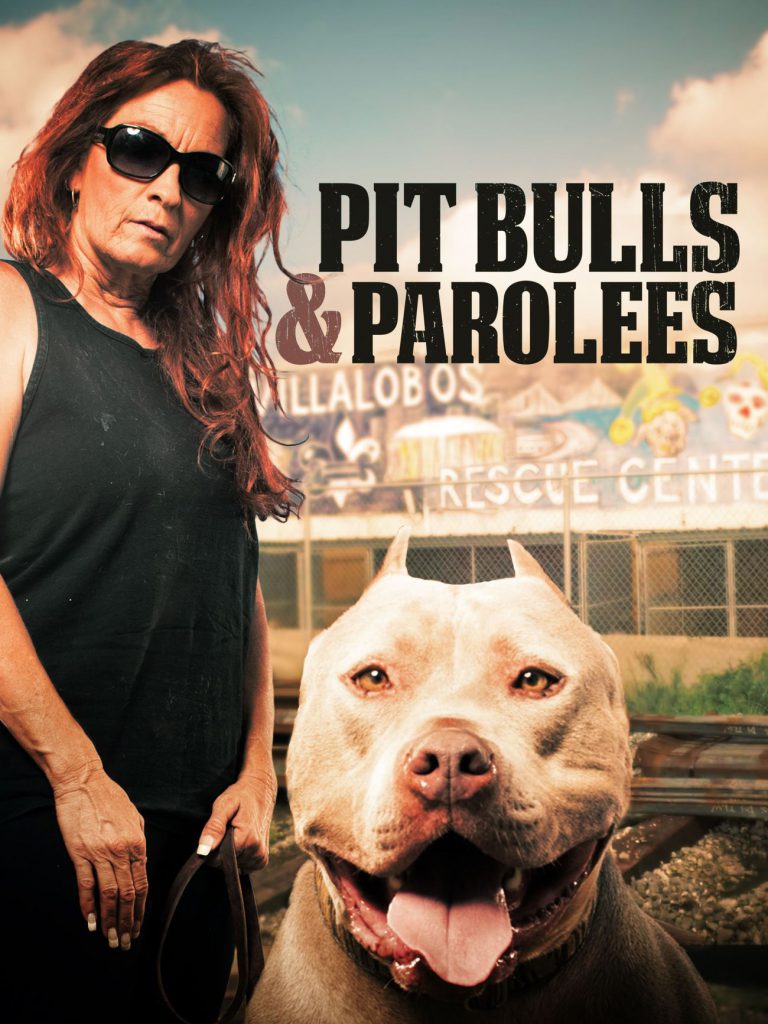 Pit Bulls and Parolees
The show sheds some light on the day to day operations of the Rescue Center, often showing the rescue of abandoned, neglected or abused dogs, and the income has helped Tia pay her monthly dues; it also focuses on the interaction between her, the dogs, and her children. According to reports, Tia initially wanted to relocate to Thechapi, California due to how many pit bulls were in the county and because there was a prison facility nearby with released inmates looking for work. However, ultimately they were not granted permission to relocate, because of strict laws and the expense and the expense of compliance with them in California, despite already spending huge amounts of money on the area.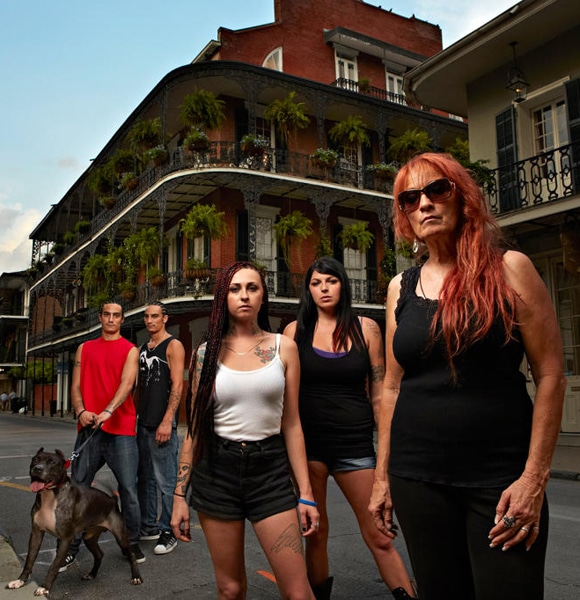 They then chose Louisiana as their new base, taking over a year for the move to complete. The main adoption facility is in New Orleans with various other satellite areas in the state. The show has a regular timeslot on Animal Planet during weekdays, and continues to be popular having run for nine seasons, with a 10th season set to air sometime late in 2018. Tia also appeared on "The Daily Show with Jon Stewart", mentioning that her organization holds approximately 400 dogs.
Personal Life
Torres has two biological daughters and two twin boys who were adopted. Her children can be seen helping her out with the shelter and has also had some camera time due to the reality television show. Her first daughter's father was abusive and caught up with drugs leading to his arrest, while there is no information about the father of her second daughter. She has been married to Aren Marcus Jackson whom she first met in the '80s while he was trying to track down the owner of a dog. He is sympathetic to Torres' cause and helps with her shelter. He spent 14 years in jail, sentenced on accumulated felonies, and they married in 2006 after his release. However, he was arrested and jailed again the following year, but apparently they are still together.