• Yancy Butler is an American actress known for her roles in "Hard Target", "Drop Zone", and "Witchblade"
• She was born in Greenwich Village in Manhattan, NY, and attended Sarah Lawrence College
• Her net worth is estimated to be close to $2 million
• She is currently single, but has had a previous relationship with Jeff Fahey
• Butler has had a string of public altercations, including arrests for disorderly intoxication and driving under the influence.

Known for movies
Short Info
| | |
| --- | --- |
| Mark | Her unmistakable husky voice and big intense eyes |
| Fact | In November 2003, she was ordered to enter a substance-abuse treatment program following her arrest for disorderly conduct after being found intoxicated and wandering in and out of traffic. |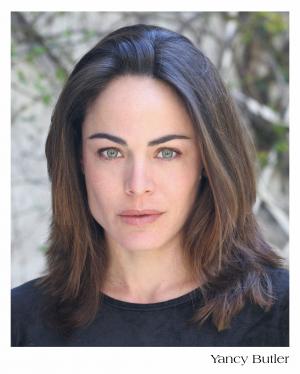 Who is Yancy Butler?
Yancy Victoria Butler, born on the 2nd of July 1970, and is an American actress who became known through her roles in the films "Hard Target" and "Drop Zone." She also became famous from her appearances in the fantasy series "Witchblade."
Yancy Butler's Early Life
Butler was born in Greenwich Village in Manhattan, New York City, into a long line of performers, including her mother, Leslie Vega being a theatre company manager, and her father, Joe Butler a drummer and vocalist for the '60s rock group The Lovin' Spoonful. Butler attended the prestigious HB Studios in New York when she was 13, and also dance and ballet classes at Joffrey and Ailey schools. She subsequently enrolled into Sarah Lawrence College, from where she graduated with a degree in Liberal Arts.
Happy National Hug A Drummer Day! #miDa ❤️ ? #NationalHugADrummerDay #TheButlerDidIt #JoeButler #YancyButler pic.twitter.com/W2i25645qM

— Yancy Butler (@ImYancyButler) October 10, 2018
Yancy Butler's Career
Butler made a small appearance in the movie "Savage Weekend" in 1979 when she was a young girl, but her career really began in the '90s; her first major role came in 1992, when she appeared in the television series "Mann & Machine," playing an android police officer working alongside a human detective. In 1993 Butler starred in her second movie, this time as an adult in the film "Hard Target", and followed it with the movies "Drop Zone" and "Let It Be Me." Her early years as an actress certainly helped establish her career as well as her net worth.
After appearing in a string of films, Butler went back to the small screen, and joined the cast of the CBS series "Brooklyn South" from 1997 to 1998, then a new series entitled "Witchblade" in 2000. Despite only running for two seasons, the Turner Network Television series became a huge hit and had a cult following, with Yancy starring as
Sara Pezzini
, an NYPD homicide detective whose life is changed when she encountered the witchblade. The success of the show, albeit short, helped catapult her career to new heights, and increase her wealth considerably. In this decade Butler has continued to appear in various movies, including "Kick-Ass", "Shark Week", and "Kick-Ass 2". Today, she is still actively working as an actress, with the films "Death Race 2050" and "Boyfriend Killer" as some of her most recent works, plus the TV film "Boyfriend Killer" in 2017.
Yancy Butler's Body Measurement
In terms of her body measurement, Butler is 5ft. 7ins. (1.70 m.) tall and weighs approximately 123 lbs. (56kgs). Her vital statistics are 35-24-34, and she also has dark brown hair and green eyes.
Yancy Butler's Net Worth
As of late 2018 and based on authoritative sources, Butler's net worth is reported to be close to $2 million, acquire from her years working as an actress in both film and on television.
Yancy Butler's Personal Life
In terms of her personal life, Butler is currently single. There are no reports of her dating life, and prefers to keep that part of her life private. In the past she was reported to be dating Jeff Fahey.
Yancy Butler's Controversial Life
Despite having a successful career, Butler also had a troubled personal life. In 2003, a few months after the cancellation of "Witchbalde", she was taken in to custody in Delray Beach, Florida for disorderly intoxication, and was sentenced to a substance-abuse treatment program.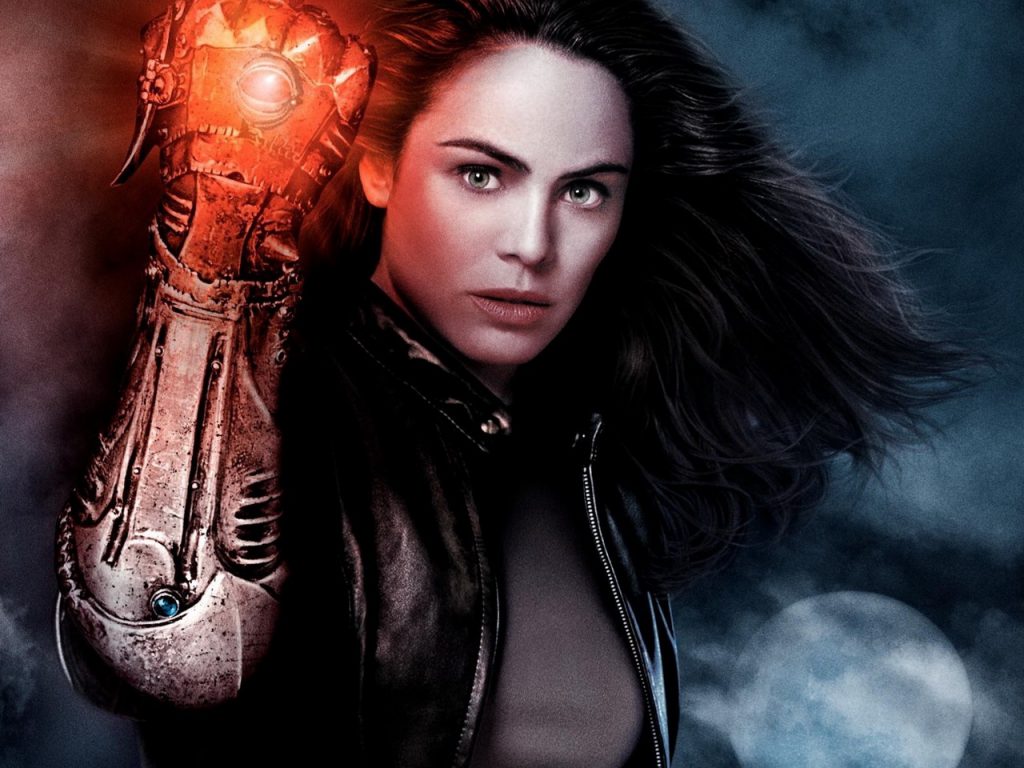 In 2007, Butler once again had a public altercation, and was charged with driving under the influence after she crashed her car. Recently, she was once again arrested after she was found passed-out behind the wheel of a vehicle.
Marks
| # | Marks / Signs |
| --- | --- |
| 1 | Her unmistakable husky voice and big intense eyes |
Quotes
| # | Quote |
| --- | --- |
| 1 | [when asked what roles she thought her fans most associated her with] Very action-oriented characters, which is not something that I sought out at all. Those roles just kind of graciously fell in my lap, which I'll ride for as long as I can. Keep kicking and blading people and stuff. But I think of films like Drop Zone with Wesley Snipes and films like Hard Target with Jean Claude Van Damme. I think that those are the kind of things that people are more familiar with. Sara Pezzini is different from those characters, however. I feel for her. A lot of stuff is going on. She's having a bit of a meltdown. I think it's wonderful that Ralph Hemecker is able to write and really construct a character like a jigsaw puzzle. She's not all hard and male-hating and not 'I'll annihilate anything that says good morning to me'. She is not just angry and bitter or somebody that's just fluffed up, we very much could've gone in that direction. So I'm liking this character more. I think it's an extension of everything that I've of worked for. |
| 2 | [when asked if she likes being a TV star] Chubby Checker just asked for my autograph. That, and being a Jeopardy question, just made my entire career! I was worth $400. |
| 3 | [When asked if she got any feedback from the comic book fans on her role in Witchblade] We have gotten great feedback from the comic book fans. We did that whole comic book tour circuit last summer, and the fans couldn't have been happier. There was definitely some pressure there because, unlike a lot of other comic book characters, my character had never had a voice. The first day you should have seen me. I was so nervous because these people had been living with this character for years, and I had to give Sara her first voice. |
| 4 | [on shooting Witchblade with a injury] It was hard, but my attitude is, you're paying me, I'm yours. I'll go till I drop. |
Facts
| # | Fact |
| --- | --- |
| 1 | Ranked #61 in Stuff magazine's "102 Sexiest Women In The World" (2002) |
| 2 | In November 2003, she was ordered to enter a substance-abuse treatment program following her arrest for disorderly conduct after being found intoxicated and wandering in and out of traffic. |
| 3 | Took over a year off acting after the cancellation of Witchblade (2001) in 2002 to regain her health. She returned in late 2003, having filmed an independent movie and a guest appearance on The Lyon's Den (2003). |
| 4 | Daughter of Joe Butler, drummer for The Lovin' Spoonful. |
Pictures
Movies
Actress
| Title | Year | Status | Character |
| --- | --- | --- | --- |
| The Ex | 1996 | | Deidre Kenyon |
| Fast Money | 1996 | | Francesca Marsh |
| Let It Be Me | 1995 | | Corinne |
| Drop Zone | 1994 | | Jessie Crossman |
| Hard Target | 1993 | | Natasha 'Nat' Binder |
| South Beach | 1993 | TV Series | Kate Patrick |
| The Hit List | 1993 | | Jordan Henning |
| Mann & Machine | 1992 | TV Series | Sgt. Eve Edison |
| Grapevine | 1992 | TV Series | Karen |
| Law & Order | 1991 | TV Series | Beverly Kern |
| Savage Weekend | 1979 | | Little Girl (as Yancy Victoria Butler) |
| Legacy | 2017/I | post-production | Laura Consolo |
| Witness Protection | 2017 | TV Movie post-production | Susan |
| Mee and McGee | | pre-production | Mee's Mother |
| Chasing the Star | 2017 | | Salome |
| Blue Lives Matter | 2017 | | Dr. Penelope Lang |
| Death Race 2050 | 2017 | | Alexis Hamilton |
| Boyfriend Killer | 2017 | TV Movie | Carrie Ellington |
| Zer0-Tolerance | 2017 | | Hannah Sag |
| Lake Placid vs. Anaconda | 2015 | TV Movie | Reba |
| Kick-Ass 2 | 2013 | | Mrs. D'Amico |
| Hansel & Gretel Get Baked | 2013 | | Officer Hart |
| Lake Placid: The Final Chapter | 2012 | TV Movie | Reba |
| Shark Week | 2012 | | Elena |
| Rage of the Yeti | 2011 | TV Movie | Villers |
| The Mentalist | 2011 | TV Series | Aunt Jodie |
| Lake Placid 3 | 2010 | TV Movie | Reba |
| Kick-Ass | 2010 | | Angie D'Amico |
| Wolvesbayne | 2009 | TV Movie | Lilith |
| Vote and Die: Liszt for President | 2008 | | Ann Barklely |
| As the World Turns | 2007 | TV Series | Ava Jenkins / Ava |
| Striking Range | 2006 | | Emily Johanson |
| Basilisk: The Serpent King | 2006 | TV Movie | Hannah |
| Double Cross | 2006 | TV Movie | Kathy Swanson |
| The Last Letter | 2004 | | Ms. Toney / Alicia Cromwell |
| The Lyon's Den | 2003 | TV Series | Sandra Previn |
| Witchblade | 2001-2002 | TV Series | Det. Sara 'Pez' Pezzini / Aras |
| Doomsday Man | 2000 | | Kate |
| Thin Air | 2000 | TV Movie | Lisa St. Claire |
| Witchblade | 2000 | TV Movie | Det. Sara "Pez" Pezzini |
| The Wonderful World of Disney | 2000 | TV Series | Veronica Hulka |
| Third Watch | 2000 | TV Series | Treva |
| The Witness Files | 1999 | | Sandy Dickinson |
| The Wild Thornberrys | 1998 | TV Series | Tourist #3 |
| The Treat | 1998 | | Wendy |
| Brooklyn South | 1997-1998 | TV Series | Off. Anne-Marie Kersey Det. Anne-Marie Kersey |
| Annie's Garden | 1997 | | Lisa Miller |
| Ravager | 1997 | | Avedon Hammond |
| Perversions of Science | 1997 | TV Series | Lisa Gerou |
| NYPD Blue | 1997 | TV Series | Lucinda 'Lucy' Hastings |
Self
| Title | Year | Status | Character |
| --- | --- | --- | --- |
| Serial Scoop Now | 2016 | TV Series | Herself - Guest |
| Celebrity Close Calls | 2011 | TV Series | Herself |
| The Late Late Show with Craig Kilborn | 2001 | TV Series | Herself |
| The 24th Annual People's Choice Awards | 1998 | TV Special | Herself - Accepting Award for Favourite New Television Dramatic Series |
| The Making of 'Hard Target' | 1993 | TV Movie documentary | Natasha Binder |
Awards
Won Awards
| Year | Award | Ceremony | Nomination | Movie |
| --- | --- | --- | --- | --- |
| 2016 | Artemis | Artemis Women in Action Film Festival | Artemis Action Powerhouse | |
| 2002 | Saturn Award | Academy of Science Fiction, Fantasy & Horror Films, USA | Best Actress in a Television Series | Witchblade (2001) |
Source:
IMDb
,
Wikipedia