Who is Barrett Doss?
Barrett Doss is an American actress, who is best known for her roles in "Iron Fist", "Person of Interest", and "Station".
Just a simple reminder that article is created and owned only by biographytribune.com. Article cannot be re-published in any other pages or documents. Copyright is protected by DMCA. All found copies will be reported.
Original source: https://biographytribune.com/who-is-barrett-doss-wiki-biography-age-height-husband/
Barrett Doss Age, Early Life, Family, and Education Background
Barrett was born under the Pisces Zodiac sign on 20 March 1989, in Minneapolis, Minnesota USA, making her 30 years old in 2019. Born to a Caucasian mother and an African-American father, she is an American by nationality and belongs to mixed ethnicity. Her mother, Kelly Skalicky is the president of Stearns Bank while her dad, Karl Doss, is a litigation attorney.
Barrett's parents divorced when she was still young, and when she was six years old her mother 'came out' and later tied the knot with her longtime lover, Veronica; both of them shared parenting responsibilities. On the other hand, her dad married Pam when Barrett was just seven years old and he relocated to Virginia with his new family. She now has three half-siblings from her father's second marriage, a brother, Donovan and two sisters, Faith and Natalie. So Barrett was raised in non-traditional and blended family background, and moved a lot as a child.
At first, her family lived in Albuquerque, New Mexico, where they stayed for two years before moving to Chicago, which is where Barrett spent most of her childhood, until the family moved to New York City where she attended her last two years of high school education at the Professional Children's School. Barrett was more than interested in performing; she was also an athlete, loved playing basketball, and swimming. She was just like her mother who was a professional basketball player for the Minnesota Stars, also played golf and competed in the US Open thrice. As a kid, Barrett was introduced to musical theater, and she spent four years with the famous Chicago Children's choir as a member.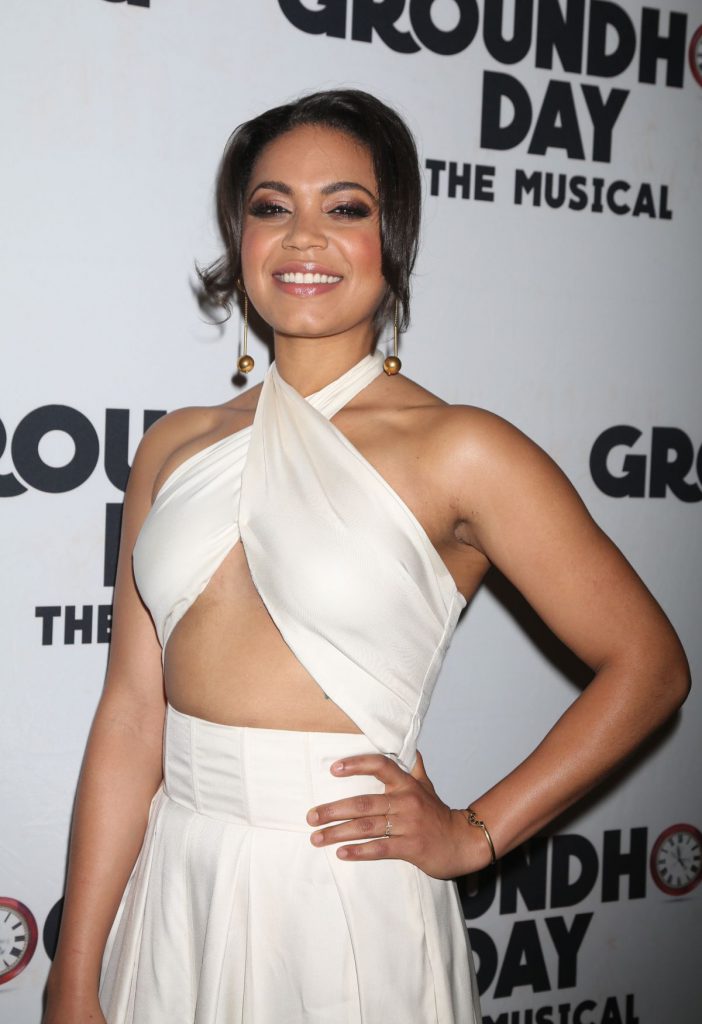 While in middle school, she auditioned for a stage musical at the University of Chicago Lab School – it was at this time that she fell in love with acting, and with the idea of embodying someone else's spirit on stage. She took part in musical and theater-focused programs around the city, and later joined Janet Louer, who is a private acting coach based in Chicago. Janet believed in Barrett's abilities and talent, encouraged her and pushed her out of her comfort zone, while continuously inspiring her. According to Barrett, she was a tough and demanding teacher.
From all the encouragement she got from Janet, Barrett's mother moved her to New York from Chicago after her sophomore year, to enable Barrett to study and build her acting skills. Barrett studied musical theater in New York University for one year, then moved into the Gallatin program in the same school, where she could design her own major like the other students in the program. Barrett graduated in 2011 with a Bachelor of Arts degree.
Barrett Doss Professional Career
When it comes to her career, Barrett has been on stage, in films, and on television doing what she loves most – acting. She has been in theater since she was 16 when her family moved to NYC.
Throughout the years, she did various workshops including "Canary", the new musical with Playwright in 2007, "Unchained Memories" with Roundabout Theater Company, "Burned" with Clubbed Thumb, and "An Octoroon" with New Ohio Theater. In 2006, she was cast in "Cleansed", an off-off-Broadway play by Thomas Bradshaw, which was staged at The Brick and ran for three days. She played the role of a black doctor's daughter who was married to a white wife, and her life growing up in an Indiana town. She won a New York Innovative Theater Awards nomination for outstanding actress in a leading role, for her performance in the play.
In 2007, she appeared in "Orestes 2.0" as Electra, and also took part in "A Pageant of the 50 States (And More)" at Clubbed Thumb, directed by Rachel Chavkin. The following year, while Barrett was in her second year at NYU, she got the leading role of Savannah in the musical "Jamaica" that took place at Prince Music Theater. In 2011, Barrett was cast as a prostitute named Gretchen in the Thomas Bradshaw off-Broadway play entiled "Burning". This drama that aired for a decade was about race, sexual identity, theater, and art at The New Group.
I LOVED THESE OUTFITS. @JasonWGeorge @Station19 #Station19 pic.twitter.com/B3XYQ9urHs

— Barrett Doss (@barrett_doss) May 17, 2019
Her other theater appearances include "The Real Thing" in 2013, in which she played the role of Debbie, an outspoken and witty teenage daughter, "The World is Round", "Good People", in 2014, "You Can't Take It with You", the same year, "The Comedy of Errors" in 2015, and "Bone Hill" in 2016 among many others. Also in 2016, Barret landed a television opportunity for her first recurring TV role in the Netflix series "Iron Fist"., followed in 2017 by making her film debut in the role of Bertha Lancaster playing beside Chadwick Boseman in "Marshall".
Apart from the theater and the film, Barrett has also done other television works, with her first role being Eliza Lemon, the great-granddaughter of Liz Lemon on "30 Rock". Although she appeared in the last scene of this series, Barrett is very proud of the little cameo as this is one of her all-time favorite shows. Barrett has guest-starred in various TV series too, such as "The Family", "Person of Interest", "Girls", "Time After Time", and "Bull". In October 2017, she was cast as Victoria Hughes in the "Grey's Anatomy" series, alongside Jaina Lee Ortiz.
Barrett Doss Personal Life, Husband, and Children
Barrett is in a romantic relationship with Austin Durant, an actor. Austin is known to be a very supportive boyfriend, and although they are yet to tie the knot, the couple seems to be enjoying each other's company. During her free time, Barrett enjoys traveling to various places, especially those of natural beauty. She also loves hanging out with her loved ones.
Barrett Doss Net Worth
Over the past years, Barrett has managed to make a name for herself. This has also enabled her to earn a good amount of wealth. According to reputable sources, Barrett Doss net worth is over $500,000 as of late 2019, accumulated from her consistent performances on stage and TV, as well as in films since 2006.