• Bepper is an American YouTube gamer and Animal Jam enthusiast
• She was born in Massachusetts in 2001 and is from a blended family
• Her brother Aparri ran the most subscribed to YouTube channel for Animal Jam before quitting
• She has ~250,000 YouTube subscribers and ~$100,000 net worth
• She enjoys spending time with her cat and dog, watching movies and going outdoors
 
Who is Bepper from Animal Jam? Wiki Bio
Sara – surname unknown, and known online as Bepper – was born in Massachusetts on 8 May 2001, so under the zodiac sign of Taurus and holding American nationality – she is popular for her YouTube channel, on which she mostly uploads gameplays of the popular "Animal Jam" video game.
Childhood and early life
Bepper spent her childhood in Massachusetts with her brother Aparri and two other brothers – as their parents divorced and one of them remarried, she now also has a half-sister. Bepper is somewhat secretive when it comes to her mother and father, as she is said to be very respectful of their privacy.
Bepper grew up alongside her brother Aparri who was a big fan of the "Animal Jam" video game, actually running the most subscribed to YouTube channel when it comes to this video game, and much respected in the "Animal Jam" community. It was an immense shock for both his fans and his sister when he announced at the beginning of 2019 that he was leaving the game, and will no longer be uploading any videos onto his channel. His move almost made Bepper abandon the game as well, but her fans and her in-game friends convinced her to continue.
Career of a gamer and YouTuber
Bepper launched her first YouTube channel in January 2012 called "AnimalJamVideos123", but the channel was soon deleted – although the reason behind the deletion is not known, it is said to be because you are not supposed to use the video game's name for your channel name, as it might imply that you own the game.
Bepper launched the "Bepper" YouTube channel which she is now using on 3 September 2013 – part of her caption reads 'ANIMAL JAM! ANIMAL JAM! ANIMAL JAM! That's what this channel's all about!' There are currently nearly 250,000 people subscribed to her channel, which also counts more than 46 million views of all her videos combined. Besides "Animal Jam" content, she can also be seen uploading videos related to dogs, and how to take proper care of them, as she is a huge animal lover with dogs having a special place in her heart.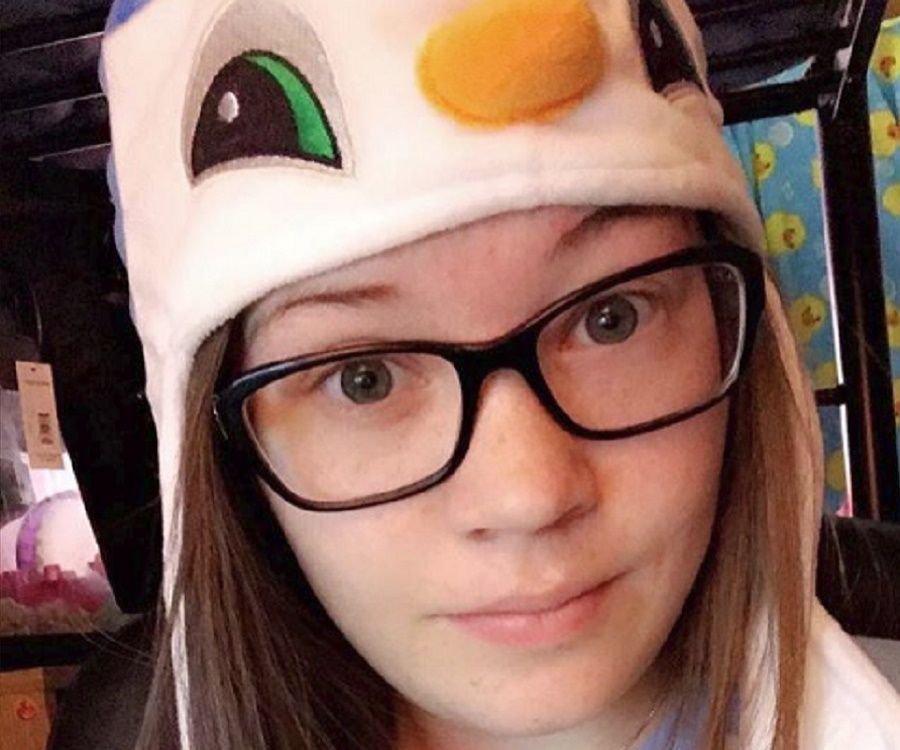 Some of the most popular videos on her channel are "Animal Jam Update: COYOTES Have Arrived" which has so far been viewed more than 167,000 times, 'Best Animal Jam Fashion Show Ever" which counts more than 330,000 views, and "Testing Animal Jam Myths" which has been viewed nearly 400,000 times.
Bepper also tried to become a Twitcher, but it seems as this has not worked out for her – her channel is only followed by a single person, probably because she has only livestreamed once. Besides that, Bepper is somewhat of a writer and editor, as she is doing both for the online Animal Jam magazine called "Mirazine".
Who is Bepper's brother Aparri?
Aparri was born on 11 March 2000 in Massachusetts, so under the zodiac sign of Pisces and holding American nationality.
Aparri launched his YouTube channel on 17 February 2015, when he had already been playing the game for two years. He uploaded strictly "Animal Jam" content, and his fans loved him for his witty in-game comments. Six months ago, he uploaded a video entitled "I'm Quitting Animal Jam", which has been viewed by nearly 160,000 people now – Aparri allegedly left the channel to his girlfriend, but it doesn't seem as she is planning on uploading any videos onto it. There are currently more than 330,000 subscribers, 80 million views combined..
Net worth ~$400,000.
Love life and relationships
She is only 18 so possibly hasn't had much experience with love so far. She is said to have dated a boy from her high school for a while, but the two broke up for unknown reasons, most likely due to Bepper spending too much time playing video games – even her friends were annoyed with her because she would rather spend time playing "Animal Jam" than being with them.
Hobbies and interests
She has a cat called Caspian Moses and a dog named Charlie. She enjoys spending her free time outdoors walking with her pet dog, but also being at home and cuddling her cat. She is said to be a big fan of movies – her most popular ones are those about dogs such as "Hachi: A Dog's Tale", "Marley and Me", and "Beethoven".
Appearance and net worth
Bepper is 18 years old
Long brown hair
Brown eyes
Wears glasses
Net worth as of mid-2019 is ~$100,000
Go watch my latest video, and don't forget to hit that like button and leave a comment! pic.twitter.com/VYSXPgujDn

— Bepper (@bepperyt) April 24, 2016
Social media presence
Twitter created in 2016; 2,600 followers; tweeted only 14 times
Instagram is followed by ~70,000 people; uploaded ~330 pictures
Facebook is followed by ~250 people