• Big Chief's girlfriend is Jackie Braasch
• Jackie was born in 1981 and is the daughter of a father heavily involved in motorsports
• She competes in the Rocket Brand Race Fuel Bracket Series and Super Pro and is the Car Chix girl for May of 2015
• Her net worth is ~$1 million
• Big Chief was previously married and has two children, but has since divorced and is now with Jackie

Known for movies

Who is Big Chief Girlfriend Today?
Chief's girlfriend is, let's bring you a bit closer to Big Chief himself. Born Justin Shearer, he is a street car racer who came to prominence through the show "Street Outlaws", which airs on the Discovery Channel. In addition to racing, he is also a go-to guy if you want a spot in the next underground race, and has become quite famous in the street racing world.
So, who is his girlfriend? Big Chief's new flame is Jackie Braasch; Jackie was born on the 4th June 1981, in Joliet, Illinois USA. She is the daughter of a father who has been heavily involved in the motorsports since his boyhood years. Once Jackie was born, her father would take her to the garage, where he would talk to her about cars and it was only a matter of time before she would start pursuing racing on her own.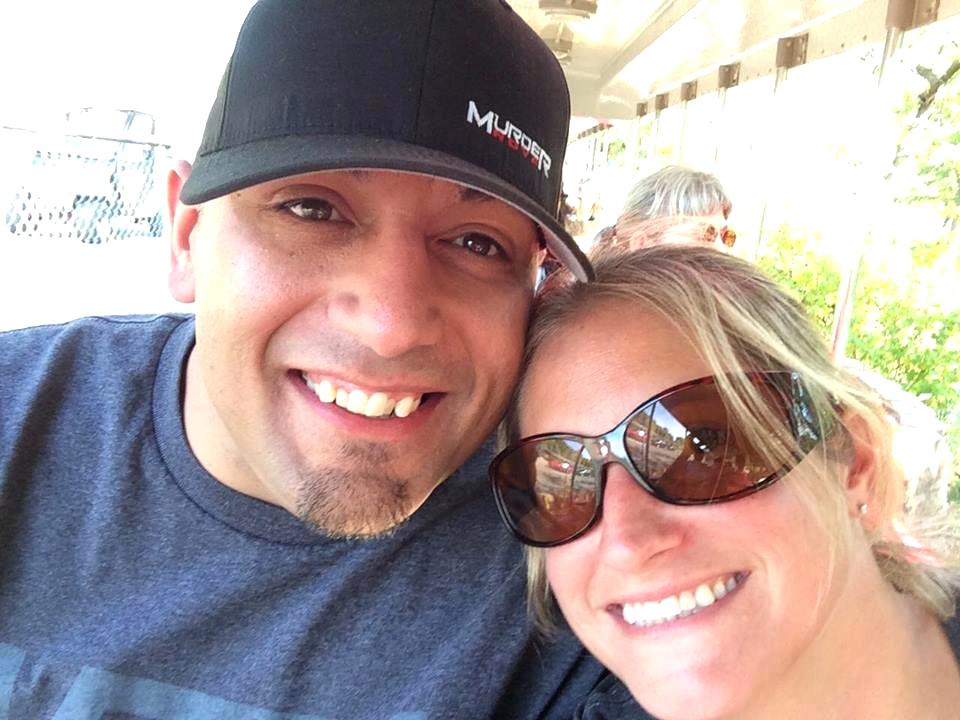 Jackie Braasch: Career Beginnings, and Rise to Prominence
Jackie's love for racing became greater every single day, which resulted in she pursuing racing as a profession. As she got older, she acquired a Spitzer Dragster, and she now competes in the Rocket Brand Race Fuel Bracket Series and Super Pro. Her skills improved steadily over time, and she won a number of events, which was enough for her to be named the Car Chix girl for May of 2015.
However, her career isn't what made her famous, despite her notable results, but her romance with Big Chief. Although married, when he first saw Jackie, he apparently fell for her almost immediately, and the two became a couple. Justin Shearer, a.k.a Big Chief, later divorced in 2017, and the two are now enjoying their time together. Because of this relationship, Jackie gained attention, mostly negative, since she was criticised for starting a relationship with a married man, but her success and glory as a racer brought a number of positive critiques for her too. Anyways, she has become a star ever since her and Big Chief's relationship began.
Jackie Braasch Net Worth
Since launching her career when she was only eight years old, Jackie has built a name for herself in the racing world and her success has only increased her net worth which is ~$1 million.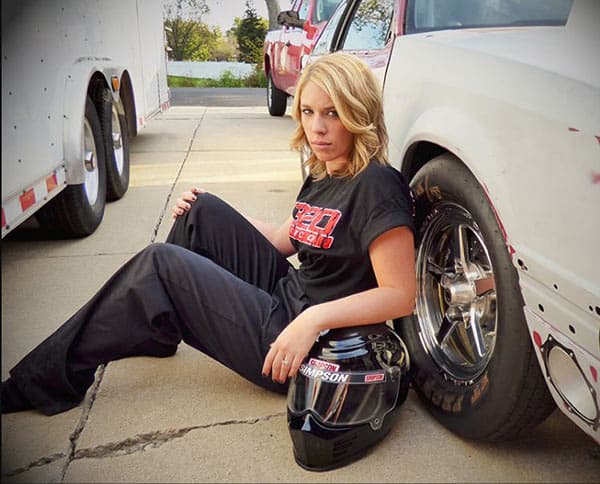 Big Chief's Marriage, Divorce, Relationships after Marriage
Before Jackie, Big Chief was a married man; his former wife, Alice and he met when Big Chief was only 18 years old. The two married on the 29th September 2006, and over the years welcomed two boys, Corbin and Covil Shearer. Unfortunately, their relationship began falling apart over the years, which eventually resulted in divorce in 2017. Since then, Big Chief has only been with Jackie, and has stated that she is his future, so maybe we will see yet another wedding ceremony in the near future?
Big Chief Wiki: Age, Childhood, and Career
If it wasn't for Big Chief, there wouldn't be "Street Outlaws", he is now a go-to guy if you want a spot in the race and you are from Oklahoma. He was born on the 9th December 1980 in Louisville, Kentucky USA, but moved to Oklahoma when he was 12 years old. When he was only nine, his interest for cars appeared, and he would bike his way to the Route 66 where he would watch drivers compete in street racing. As he got older, his interest increased, and in no time he joined the other racers on the track.
Career Beginnings and Rise to Prominence
His first car was a 1972 Pontiac LeMans, which was also his dream car. After winning a number of races and becoming more and more successful, he himself became a part of the "Street Outlaws" reality TV series. Chosen as the head for the Oklahoma area, he is now the one who you need to ask for a place in the next race. Like other racers, Big Chief appeared in all 362 episodes of the acclaimed reality show, which made him a star not only in the US, but across the world.
Big Chief Net Worth
Do you know how rich Big Chief is? Since launching his career, Justin Shearer, or Big Chief, has become extremely successful. He has won a number of races and has also been the instrumental part of the show "Street Outlaws". Net worth is ~$2 million.
Big Chief Internet Fame
On Instagram, Big Chief has over 800,000 fans. He is also popular on Twitter but has only around 80,000 loyal fans on this social media platform. He has used his popularity to promote his most recent career accomplishments, though he has also shared some details from his personal life, such as pictures of his children.
Movies
Camera Department
| Title | Year | Status | Character |
| --- | --- | --- | --- |
| Sensitive Skin | 2016 | Video lighting - as Big Chief Quarterback | |
| Pornstars Try Nuru | 2016 | Video lighting - as Big Chief Quarterback | |
| Curiosity Killed the Cat | 2016 | Video lighting - as Big Chief Quarterback | |
| Family Fantasies | 2016 | Video lighting | |
| Public Interest | 2015 | Video lighting - as BIg Chief Quarterback | |
| Natural Remedy | 2015 | Video lighting | |
| Milk Maids | 2015 | Video lighting | |
| Interracial Rubdowns | 2015 | Video lighting | |
| Magic Mike XXXL: A Hardcore Parody | 2015 | Video grip | |
| Nuru in the Family | 2015 | Video lighting | |
| Rack City Titty | 2014 | Video lighting technician - as Big Chief Quarterback | |
| Nine 1/2 Weeks: An Erotic XXX Parody | 2014 | Video grip | |
| Asa Gets Wicked | 2014 | Video grip - as Big Chief Quarterback | |
| In Heat | 2013 | Video lighting grip | |
| T&A | 2013 | Video gaffer | |
| Devil on a Chain | 2013 | Video gaffer | |
| Wet | 2013 | Video lighting technician - as Big Chief Quarter Black | |
| Breaking Bad XXX | 2012 | Video grip | |
| Official the Hangover Parody | 2012 | Video gaffer | |
| Here Comes the Bride | 2012 | Video electrician | |
| Teen Ravers | 2012 | Video lighting grip - as Big Chief Quarter Black | |
| Official Sons of Anarchy Parody | 2011 | Video lighting - as Big Chief | |
| Inside Story | 2010 | Video grip | |
| BATFXXX: Dark Night Parody | 2010 | Video grip electric - as Big Chief Quarterback | |
| Bonny & Clide | 2010 | Video grip electric - as Big Chief Quarterback | |
| Not Really.. The Dukes of Hazzard: A Hardcore Parody | 2010 | Video best boy - as Big Chief | |
| The Delinquents | 2010 | Video lighting technician - as Big Chief Quarter Black | |
| The Jeffersons: A XXX Parody | 2009 | Video grip - as Chief Quarterblack | |
Producer
| Title | Year | Status | Character |
| --- | --- | --- | --- |
| My Roomate's a Lesbian | 2011 | Video producer - as Big Chief Quarter Black | |
| All About Kagney Linn Karter | 2011 | Video producer | |
| Big Tit Soccer Mom Orgy | 2011 | Video producer | |
| Official Vagina Monologues Parody | 2011 | Video producer | |
| The Real Housewives of the San Fernando Valley | 2011 | Video producer | |
| Official to Catch a Predator Parody 2 | 2011 | Video producer - as Big Chief Quarter Black | |
| Teachers Fucking Students | 2011 | Video producer | |
| Is Your Mother Home? | 2011 | Video producer | |
| Bachelorette Orgy | 2011 | Video producer | |
| Stripper Diaries 2 | 2011 | Video producer | |
Actor
| Title | Year | Status | Character |
| --- | --- | --- | --- |
| Wanted | 2015 | Video | Apache (Non-sex role) (as Big Chief Quarterback) |
| Underworld | 2013 | Video | EMT #2 |
| Beyond Fucked: A Zombie Odyssey | 2013 | Video | Zombie / Extra |
| Measure X | 2013 | Video | Boom Operator (uncredited) |
| Breaking Bad XXX | 2012 | Video | Porn Crew |
| Official the Hangover Parody | 2012 | Video | The Bodyguard |
| Official to Catch a Predator Parody 2 | 2011 | Video | Boom Operator (uncredited) |
| Popporn: The Guide to Making Fuck | 2009 | Video | |
Miscellaneous
| Title | Year | Status | Character |
| --- | --- | --- | --- |
| Physical Therapy | 2016 | Video production assistant - as Big Chief Quarterback | |
| Aftermath | 2014 | Video production assistant | |
| Star Kissed | 2013 | Video production assistant | |
| Underworld | 2013 | Video production assistant | |
| Official Next Friday Parody | 2012 | Video production assistant | |
| Harder | 2011 | Video production assistant - as Big Chief Quarter Black | |
| Hard Days Work | 2010 | Video production assistant - as Big Chief 1/4 Black | |
| Official Californication Parody | 2010 | Video production assistant - as Big Chief Quarter Black | |
Sound Department
| Title | Year | Status | Character |
| --- | --- | --- | --- |
| Devil Inside | 2016 | Video boom operator | |
| Measure X | 2013 | Video sound - as Big Chief Quarter Black | |
| Official to Catch a Predator Parody 2 | 2011 | Video sound - uncredited | |
| The Jeffersons: A XXX Parody | 2009 | Video boom operator - as Chief Quarterblack | |
Production Manager
| Title | Year | Status | Character |
| --- | --- | --- | --- |
| Official Revenge of the Nerds Parody | 2011 | Video production manager - as Big Chief Quarter Black | |
Self
| Title | Year | Status | Character |
| --- | --- | --- | --- |
| Best in Sex: 2016 AVN Awards | 2016 | TV Special | Himself |
Source:
IMDb
,
Wikipedia