• Billy Bretherton Jr. is a reality TV star, born in 1968 in Bossier, Louisiana.
• He served in the US Air Force before joining the family business, Vexcon Animal & Pest Control.
• The company was featured in the show "Billy the Exterminator" from 2009-201•
• He had legal troubles in 2016, leading to the launch of "Billy Goes North".
• He has been married twice and has a son, has a net worth of $500,000 and is on social media sites such as Facebook.
 
Who is Billy The Exterminator?
Born Billy Bretherton Jr. on the 16th December 1968, in Bossier, Louisiana USA, he is a reality TV star, best known to the world as one of the former exterminators in the company Vexcon Animal & Pest Control, which was picked up by the Arts & Entertainment Network and featured in the show "Billy the Exterminator" (2009-2012).
Early Life, Parents, and Education
Billy is the son of Bill Sr. also known as Big Bill, and his wife Donnie. He has a younger brother, Ricky Bretherton, who was also featured in the popular reality series. Before Vexcon, Billy served in the US Air Force as Senior Airman. He wanted to pursue a career in law enforcement, but after discovering he had an interest in biology and entomology, Billy started learning about pests and vermin during his time at Nellis Air Force Base in North Las Vegas, Nevada.
Career Beginnings
Vexcon Animal & Pest Control was launched in 1996 by Billy's father, Bill Sr. and Billy soon became one of the employees of the firm, with his brother Ricky also becoming a part of the improving company for animal and pest control. The company steadily became more successful, and Billy eventually became the manager of the company, and in the upcoming years, made it one of the most respectable companies in its business sector. Thanks to his success, Billy featured in several episodes of the reality series "Dirty Jobs" between 2005 to 2010, which eventually resulted in the reality series "Billy the Exterminator", launched in 2009.
Rise to Prominence
The series "Billy the Exterminator" premiered on the 4th February 2009 on the A&E network and lasted until 2012. Alongside Billy, the show featured his brother Ricky, father Bill Sr. and his mother, Donnie. The show lasted for 75 episodes and six seasons, after which it was canceled, mostly due to Billy's falling out with family. After the disagreement, Billy moved to Illinois, officially ending the show and his stint in Vexcon Animal & Pest Control.
Family Issues
As the show progressed and the Bretherton family became more popular, numerous internal problems began to appear. Billy was angry at the entire family, for reasons which he has declined to reveal, but which ultimately resulted in his move to Chicago.
Career After "Billy the Exterminator"
Following his move to Chicago, Illinois, Billy had some legal troubles, including being arrested for marijuana possession, but it was in 2016 that he teamed up with Corus Entertainment and Proper Television to launch a new reality TV series "Billy Goes North", aired on CMT in Canada. The show also had its premiere in the USA, as the seventh season of the popular series "Billy the Exterminator".

Do You Know How Rich Billy the Exterminator Is?
Since joining the family business, Billy has become a celebrity in his own right by successfully running the company. Despite disagreements within his family, Billy continued with his work, which increased his net worth to a large degree, boosted later by his independent efforts. Billy's wealth is as high as $500,000.
Do You Know About Billy's Personal Affair, Marriage, Children?
Billy is one of those celebrities that tend to keep their personal lives private; however, thanks to the popular show, which not only followed Billy on his day job but also at home, it has been discovered that Billy has been married to Mary since 2005, and they have a son together, Bryce Bretherton, but his birth date is unknown in the media.
However, before Mary, Billy had already been married to Pam for a brief period of time in the '80s, apparently not helped by Billy's mother's attitude to the relationship.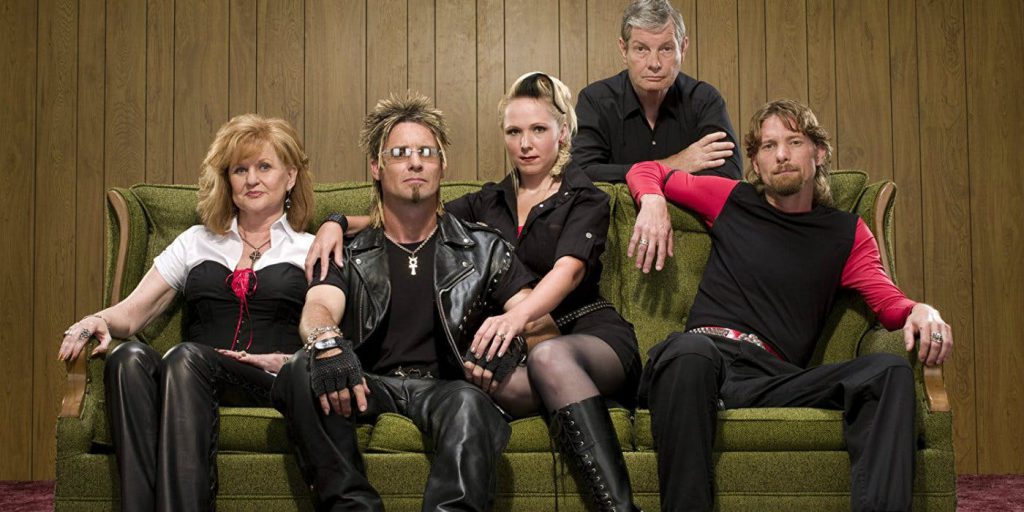 Drug Possession Charges
Back in 2012, both Billy and his wife Mary were charged for possession of synthetic marijuana, and as well for a device which they used for smoking the drug. Billy received a 60-day prison sentence along with a $500 fine, and community service, as well as rehab, while charges against Mary were dropped.
Is Billy the Exterminator on Social Media?
His official Facebook page has more than 680,000 followers, who have enjoyed the most interesting events from the popular show "Billy the Exterminator", such as the ending of the seventh season, among many other posts, all of which you can see on his official page. He doesn't have an official account on Twitter and Instagram, though you can find a number of pictures of Billy on Instagram, by using the hashtag Billy the Exterminator.