Who is Bruce McGill?
In the world of Hollywood, there are actors who shine brilliantly, and then there are those like Bruce McGill, who possess a rare blend of talent and charisma that make them unforgettable. With a career spanning several decades, and with over 165 acting credits to his name, Bruce McGill has left an indelible mark on both the big and small screens. He's probably still known best for his role as Jack Dalton in the series "MacGyver", while the younger audience will perhaps recognize him as Jonas Cantrell in the 2009 movie "Law Abiding Citizen".
From his humble beginnings in acting to his most iconic roles, let's take a closer look at the life and career of this talented actor.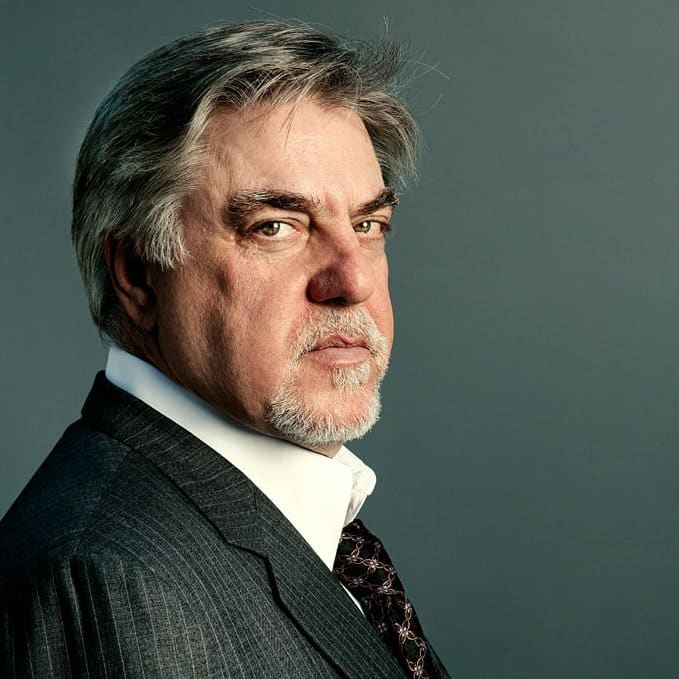 Early life, family, and education
Born Bruce Travis McGill under the zodiac sign of Cancer on 11 July 1950, in San Antonio, Texas USA, he holds American nationality and comes from a Jewish family. He was raised by his parents Adriel Rose and Woodrow Wilson, an artist and real estate agent respectively. Bruce has two siblings, namely Pamela and David, but about whom nothing is known.
Speaking of Bruce's educational background, he attended Douglas MacArthur High School, and upon matriculating in 1968, he enrolled at The University of Texas, Austin from which he graduated with a Bachelor's degree in Drama in 1972.
Entry into acting
Bruc's early career in acting was marked by determination and hard work. He started by performing in various theater productions, gaining valuable experience that would later serve him well in his film and television roles. His dedication paid off when he made his big-screen debut in the 1977 movie "Citizens Band". This marked the beginning of a journey that would see him become one of Hollywood's most reliable character actors.
In the following year, Bruce landed the role of Daniel Simpson in the comedy "National Lampoon's Animal House". He reprised his role in the 1979 spin-off series "Delta House", and Bruce's portrayal of the wild and unpredictable motorcycle-riding troublemaker showcased his versatility as an actor, and made him a fan favorite.
However, it was Bruce's role as Jack Dalton in the popular television series "MacGyver" that solidified his status as a household name. His character, a friend and adventurer alongside the titular hero played by Richard Dean Anderson, showcased his ability to bring humor and charisma to the screen, as Jack Dalton often found himself and MacGyver in dangerous and humorous situations. The show aired from 1986 through 1992, and Bruce was seen in 18 episodes.
Most notable roles
As mentioned, Bruce had numerous roles both on television and in movies, so we'll mention some of his most notable. One was in the 1992 movie "My Cousin Vinny".;Ii this courtroom comedy, Bruce played Sheriff Dean Farley, a memorable character who added depth and humor to the film's narrative. His interactions with Joe Pesci's character, Vinny Gambini, were particularly memorable.
In the critically acclaimed film "The Insider" (1999), Bruce delivered a powerful performance as Ron Motley, a trial attorney. His portrayal added gravitas to the film's exploration of a real-life whistleblower's story. His co-stars were Al Pacino, Russell Crowe and Christopher Plummer, and the movie had 58 award nominations, including seven for Oscars (Best Picture, Best Director, Best Cinematography, Best Writing, Screenplay Based on Material Previously Produced or Published, Best Sound, Best Film Editing, and Best Actor in a Leading Role – R. Crowe), and 23 wins.
As mentioned, Bruce played Jonas Cantrell in the 2009 crime drama "Law Abiding Citizen", also starring Gerard Butler and Jamie Foxx, which won the ASCAP Film and Television Music Award for Top Box Office Film.
Happy birthday Bruce McGill of the great cast of "Rizzoli & Isles." To @sashaalexander and @Angie_Harmon — would love a reunion movie. pic.twitter.com/7VZWX2wftO

— Steve Marinucci🌄 (@SteveMarinucci) July 11, 2023
When it comes to Bruce's television work, his most notable role to date is his portrayal of Detective Vince Korsak in the crime drama series "Rizzoli & Isles". He played a seasoned Boston police detective and close friend and mentor to Detective Jane Rizzoli (played by Angie Harmon). Vince Korsak's wisdom and experience were valuable assets to the team. From 2010 through 2016, Bruce was seen in all 105 episodes.
In 2019, Bruce was cast to play Mel in the short drama "Waiting Game", which followed the story of a young man who took care of his terminally ill father, and now has to decide if he's going to help him to end his life. The movie had 18 award nominations and eight wins, while Bruce won the Pasadena International Film Festival, Northeast Film Festival, and Jefferson State Flixx Fest Award for Best Actor.
Most recently, he was seen as Hollar in the 2023 series "Special Ops: Lioness", and has announced his role as General Bruce Wright in the science-fiction action-drama "Black Zone", which is currently in development.
Who is Bruce McGill married to?
Bruce's private nature has contributed to the limited information available about his personal life. He has focused on maintaining a low profile outside of his professional endeavors, which is a choice made by many actors who prefer to keep their personal lives separate from their public personas.
What we do know is that since 1994 he has been married to Gloria Lee; reportedly, the two met in the '80s on the set of the series "Delta House", where Gloria worked as an assistant director. It isn't clear when they began their relationship, but Bruce confirmed the news about their wedding.
Many believe that the couple has children together but that they decided to keep the details of their family secret. Bruce refuses to talk about his personal life in his interviews.
His age, height, and net worth
This 73-year-old actor now has grey hair and this natural graying has become a signature aspect of his appearance, contributing to his mature look. The color of his eyes is green. He stands at a height of 5ft 9ins (1.76m), although many thought that he's much taller.
Whether portraying a humorous adventurer, a seasoned detective, or a no-nonsense judge, Bruce McGill's performances have left a lasting impact on viewers. Besides fame, his talent has brought him decent wealth. According to sources, as of September 2023, his net worth has been estimated at over $4 million.