• Bryshere Y. Gray is an American actor and rapper
• Gray was raised in West Philadelphia by his single mother and sister
• He gained fame for his role as Hakeem Lyon in the television series "Empire"
• His net worth is estimated to be $2 million
• He is currently single and there is speculation of him and Jhonni Blaze dating

Who is Bryshere Y. Gray?
Bryshere Yazuan Gray, born on the 28th of November 1993, is an American actor and rapper, who became known by his stage name Yazz the Greatest – or Yazz – for his role as Hakeem Lyon in the television series "Empire."
Bryshere Y. Gray's Early Life
Gray was born in Little Rock, Arkansas and was raised by his single mother, Andria Mayberry, alongside his sister, Brianna. After his parents divorced, the three of them decided to move to West Philadelphia, Pennsylvania where he attended Overbrook High School. During Gray's time in high school, he played American football, but after being injured decided to switch to music when he was 16. He spent most of his childhood creating music that would later on contribute to his success.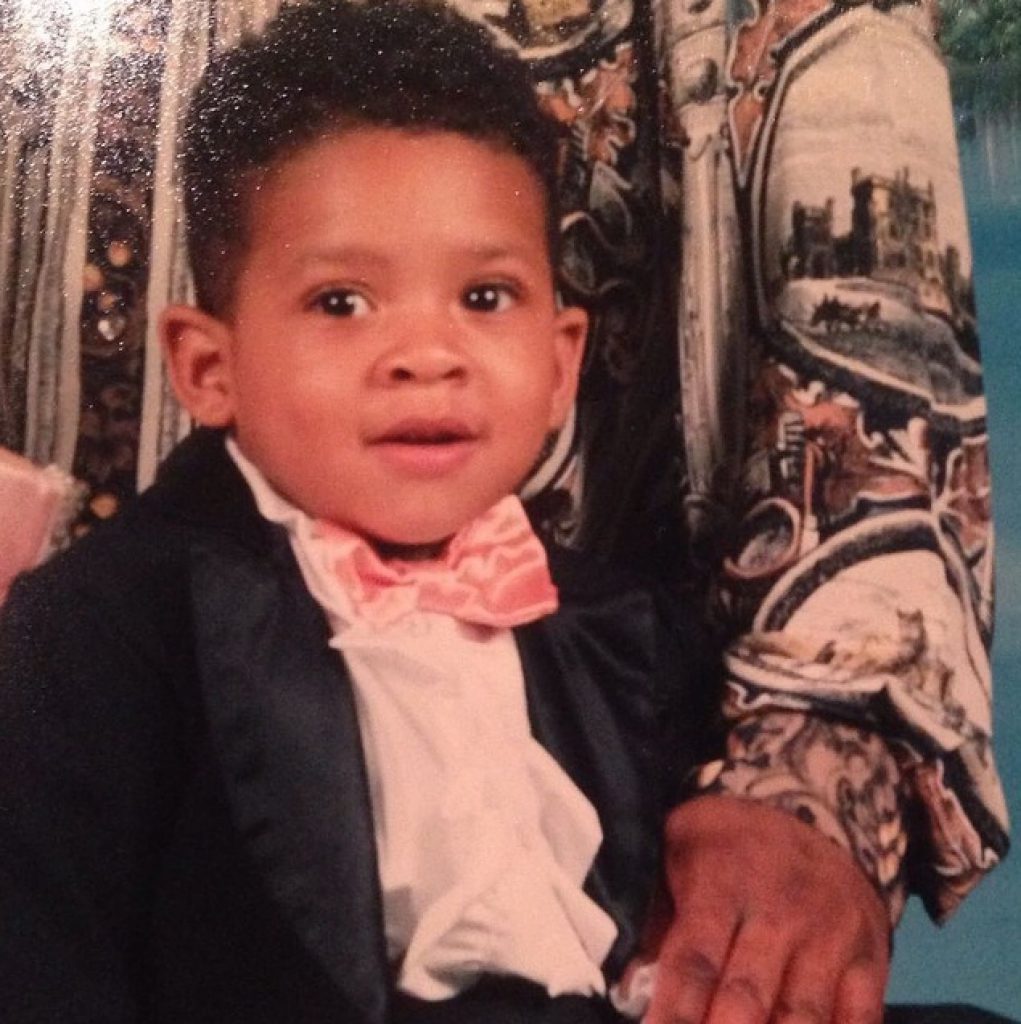 Bryshere Y. Gray's Career
During his younger years, Gray decided to become a street performer, after discovering his passion for music. He would create his own rhymes and perform them on the street to be able to help his mother in their daily expenses. He was also known to have worked in a Pizza Hut branch, from where he was eventually fired after being caught writing songs during his shift. Despite not earning much, his early years helped him later on in his career.
In 2013, Gray eventually got a chance to perform on stage, after joining multiple music festivals in Philadelphia, including Made in America Festival by JayZ, The Root's Picnic Festival, and Power99FM's Powerhouse concert. He also started performing as an opening act for rappers including 2 Chainz and Fabolous.
His early years as a performer helped his career as a rapper, and also increased his net worth. After a couple of months performing, Gray was spotted by Charlie Mack, a friend of Jamie Foxx and Will Smith – Mack enjoyed his performance so much that he became his manager.
Chicago ❤️ #YTGTour ? pic.twitter.com/Sj8h2vo55u

— Bryshere Gray (@YazzTheGreatest) April 10, 2017
Bryshere Y. Gray's Breakthrough
Gray achieved his career breakthrough in 2015 when he became part of the Fox television musical series "Empire." Despite not having any acting background, he decided to audition for the show, and was able to land the part of Hakeem Lyon. Gray played the part of the youngest son of music mogul Lucious Lyon played by Terrence Howard, and his ex-wife Cookie, played by Taraji Henson. The show became a hit and his performance as Hakeem Lyon also gained him a huge following. He even performed a couple of songs that became part of the series' soundtrack, including "Power of the Empire" and "Drip Drop." The success of the show earned him a record deal with Columbia Records, and also increased his net worth tremendously.
In 2016, more acting opportunities opened up for Gray including joining the cast of the BET miniseries "The New Edition Story," which revolves around the story of the R&B boyband New Edition, in which he played the role of Michael Bivins alongside Elijah Kelley, Luke James, Keith Poers, Algee Smith and Woody McClain. Today, Gray is still acting and rapping, and will appear in other projects including "Honey: Rise Up and Dance", "The Bobby Brown Story", and "Canal Street." All his endeavours also helped in increasing his wealth.
Bryshere Y. Gray's Body Measurements
In terms of his body measurement, Gray 5 ft. 7 in. (1.73 m) tall, but no other information is available.
— Bryshere Gray (@YazzTheGreatest) October 10, 2018
Bryshere Y. Gray's Net Worth
As of late 2018 and based on authoritative sources, Gray's net worth is reported to be $2 million, acquired largely from his years working as a rapper and actor.
Bryshere Y. Gray's Personal Life
In terms of his personal life, Gray is currently single, and there are no clear reports of him dating anyone at present, although recently there has been speculation of him and Jhonni Blaze of "Love & Hip Hop: New York" being an item, after being photographed together in an amusement park, but the two haven't confirmed or denied their status.
Gray also shared in an interview that his father reached out to him after he became famous. He is still on the fence of letting him back into his life, and want to think about it thoroughly first. His mother on the other hand, worked in the medical field for over two decades, but is now an entrepreneur. His mother has also written a book about him and their famil,y entitled "Before Empire: Raising Bryshere "Yazz the Greatest" Gray."
Source:
IMDb
,
Wikipedia