Bartolo 'Buddy' Valastro Jr. is a Latin-American baker and television personality, known most famously as the host of the show "Cake Boss", and its spin-off series "Kitchen Boss", and "Next Great Baker".
Mononymously known as Buddy, Valastro is also a respected businessman and resident of New Jersey, the proprietor of the family business, "Carlo's Bakery", which acted as the setting for "Cake Boss". Bartolo is also the face of his restaurant chain, "Buddy V's Ristorante", and is known to associate with politicians such as Chris Christie, former governor of New Jersey.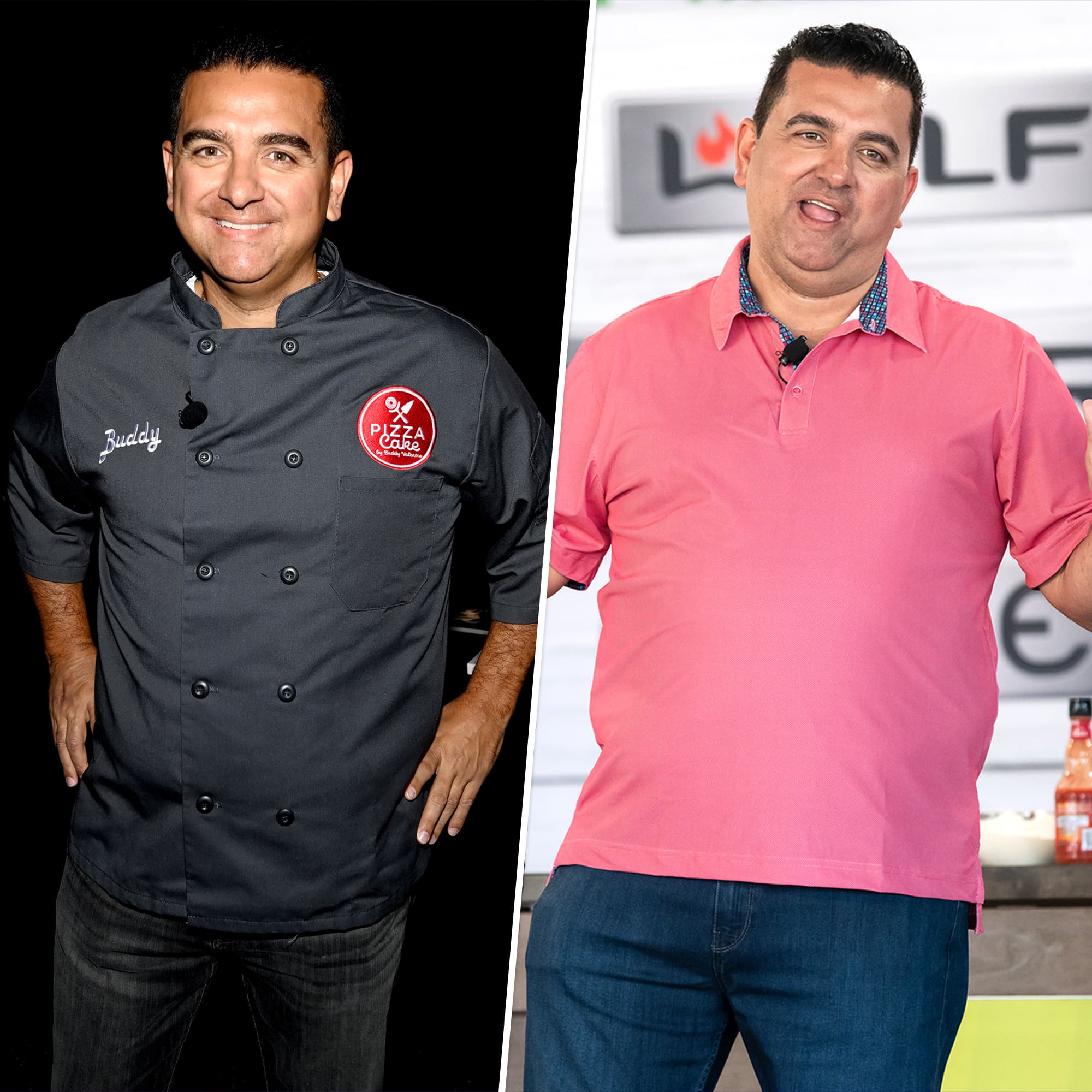 Although not particularly famous, Buddy Valastro has nonetheless earned renown among the American population, and perhaps abroad, but despite his recognisable achievements on television and in business, there still seem to be people unfamiliar with the famous baker.
Of course, his adoring fans and followers who have come to know him as the host of "Cake Boss" may also be curious about Buddy, and as such, we've taken the liberty of placing Valastro's life under our magnifying glass.
For those interested in getting to know Buddy Valastro a little better, and perhaps learning more about the person behind the television personality, we have collected all available information on the renowned baker, hoping to satisfy everyone's curiosity and answer their questions.
What To Expect?
As we learn more about Valastro, we will begin the discussion by looking at his early life and education, followed by an in-depth detail of Valastro's career, both as a baker and reality television host.
Following this, we will dive into the man's personal life, and get to know his wife, Lisa, a little bit better, along with his remaining family, Valastro's four children. There may be more to the woman at Buddy's side, and we intend to divulge every secret she may be keeping.
We'll take a look at all of Buddy's business endeavours, purposefully detailing the Cake Boss's full, estimated net worth. Afterwards, we look in on Buddy to see what he's currently up to, before revisiting the host's recent medical difficulties, which will ultimately conclude our study of Buddy Valastro.
A Baker Family
Born on 3 March 1977, in Hoboken, New Jersey as Bartolo Valastro Jr, the now famous television host spent his early childhood growing up between Hoboken and Little Ferry in New Jersey.
Valastro's family are of Italian origin with his mother immigrating from Altamura, Italy with her parents when she was six years old. His father, Bartolo Sr. immigrated from Lipari, Italy, and came to America where he bought the bakery and later family business, 'Carlo's Bakery' in 1963 from the original owner Carlo Guastaffero.
Buddy began working at his father's bakery at the age of eleven while still attending school, and from a young age was meant to become the family business heir. Despite having four sisters with whom Valastro grew up, Buddy was the one who eventually took up the responsibility of running Carlo's Bakery.
Buddy attended Ridge Field High School, though through an unfortunate turn of events, in 1994 when Buddy just turned 17, Bartolo Sr. passed away. Despite taking over management of the business, Valastro was still somehow able to attend college. However, due to his planned fate, Valastro took baking classes at Bergen County High School's Teterboro campus, marking the true start of Buddy's career as a baker.
For the next several years of his life, Valastro would act as the proprietor of 'Carlo's Bakery', eventually also becoming the chief baker, and would earn distinction in New Jersey for his talent.
In 2001, Valastro married his now wife of 22 years, Lisa, and continued to raise a family living in East Hanover Township, New Jersey, where he raised his four children, namely Sofia, Bartolo 'Buddy' III, Marco and Carlo.
Valastro gained his initiation into reality television in 2007 when he was asked to participate in an episode of the cooking competition show, "Food Network Challenge", as a guest mentor. In 2009, Valastro made his claim to fame as the host of "Cake Boss", a series that aired on the Food Network, and that Buddy would later also help produce.
The success of the show, which was hosted on the premises of Valastro's family bakery, earned both Buddy and his business widespread popularity, causing Carlo's Bakery to earn more attraction. After several years on television, Valastro expanded his businesses to now include sixteen franchised bakeries, some of which were built overseas.
"Cake Boss" ran on air until its conclusion in 2020, and remained popular with Food Network's audiences for the nearly two decades that the show graced television sets, and would even inspire the creation of several spin-offs.
In 2010, Valastro became a producer, judge, and the host of the series "Next Great Baker", which ran on-air until 2014, though a Latin version of the show was also produced shortly before it was taken off the program list.
From 2011 through 2012, Valastro was the host of "Kitchen Boss", followed by the inception of "Buddy's Bakery Rescue" in 2013, which Valastro both hosted and produced. Then in 2015, Bartolo starred in "The Celebrity Apprentice"s seventh season as a guest judge, and during the following years, Buddy also hosted the Brazilian version of "Next Great Baker", known as "Batalha dos Confeiteiros".
So excited to be workin on the next season of Next Great Baker w/@TVHoward! #NGB pic.twitter.com/FMeP1Ju5V2

— Buddy Valastro (@CakeBossBuddy) February 23, 2014
Around the same time, Valastro appeared in several special productions, which includes "Buddy's Family Vacation", also starring the remaining Valastro family members, and "Baker Vs Fakers". Valastro also made an appearance in "Dancing With The Stars Brazil!" in 2017 for a Christmas special.
In 2018, Valastro appeared on "Impractical Jokers" as himself, and in 2019 acted as both a host and judge on "Bake You Rich". Also in 2019, Valastro acted as a guest Judge on the show "Beat Bobby Flay", and returned the following year in 2020 as a contestant, ultimately defeating Bobby Flay in a baking contest.
The Baker's Wife
The romance Buddy shares with his wife, Lisa Belgiovine, certainly sounds as if it was written in an Italian fairytale, and began long before either one of them appeared on television, or became famous.
Of course, regular viewers of "Cake Boss" would be somewhat familiar with Lisa, and Buddy's children, who all made frequent appearances in the show. While the series always focused on Valastro and the day-to-day events at Carlo's Bakery, a few episodes of the show invited the viewers into Valastro's home, and as such have often had the pleasure of meeting Buddy's lovely family.
While perhaps only showing glimpses of the lady by Bartolo's side, the show has nonetheless provided insight about Valastro's wife and best friend, but it remains fleeting glimpses incapable of satisfying the viewers' interest in Lisa. As such, we include a few details about Lisa Valastro.
According to Buddy, who remains enamoured of his family, and always shares the kindest commentary about them on his shows, Lisa is the light in his life he couldn't be without. She's his best friend, and above all else, the mother of his children, whom he loves wholeheartedly.
Bartolo and Lisa met many years ago as young children and saw each other quite often, but it would take several years for them to begin a romantic relationship. At the time, Lisa's cousin lived next door to the Valastros, and Lisa would spend time next door while visiting.
Then, sometime later during the '90s, when Lisa turned 19, and Bartolo was 22, Buddy's cousins from Italy came to visit over Christmas, inviting Lisa along to go clubbing. It would become the first time Bartolo and Lisa would go out together, and ever since they've become inseparable.
Like Buddy, Lisa was also raised in an Italian home, with her parents originally hailing from Molfetta in Southern Italy, but according to Lisa, her parents were far stricter compared to Buddy's, though she remains grateful for their support over the years.
Just like the Valastro family, Lisa's Belgiovine family are also avid bakers, and Lisa's mother Gloria, owns and operates a cookie factory in New Jersey. Just the same, while Buddy may have earned fame for his baking, Lisa can easily compete with her husband in the kitchen.
However, according to Lisa, who is the host of a podcast series dedicated to detailing her life as the wife of a famous television personality, she does all the home-making, which includes cooking for the family. As Lisa revealed on the podcast, she assumes the role of the strict parent, while Buddy tends to be soft with the children.
Aside from baking, Lisa is also a recognised cook with her own show on YouTube. As part of Buddy's official channel on the social media platform, Lisa added a collection of videos in which she cooks famous Italian dishes.
Fortunately, it seems that Lisa and the Valastros have very few secrets that they keep from the public, or perhaps are simply able to hide their imperfections behind a seemingly picturesque family.
As far as the public can see, everything between Buddy and Lisa, as well as their children, seems absolutely sweet and adorable, and Lisa even admits that she's never had any big arguments with her husband. As Lisa revealed on her podcast, "What's Up Cuz?", the romance between her and Buddy has never dried up, and in fact, in 2021 with their children now as witnesses, the pair renewed their wedding vows on a Disney cruise.
The pair married on 14 October 2001, and have remained a happy couple together since, with no rumours of them separating. With so much happiness between the couple and their family, fans continue to wish them nothing but the best. Aside from showing the world their amazing love story, the couple also decided to share the birth of their children with viewers, and allowed the cameras to follow Lisa when she went into labour.
While everything seems rosy with the Valastros, the family has recently been plagued by medical problems. Other than Buddy suffering a bowling accident, Lisa has also admitted that she has had a few medical scares lately.
According to the podcast host, she's suffered from breast-related problems since the age of 19, when she first discovered a breast lump. After having it removed, Lisa recently had to return to hospital again for a similar reason, and although not cancerous, the new lumps still caused discomfort.
Aside from this, Lisa's family has also been prone to ovarian cancer, and following the discovery of an ovarian cyst, Lisa had to undergo surgery in the hopes of preventing the possibility of cancer from forming. The surgery was a success, and for the time being, Lisa stated on "What's Up Cuz?" that she's currently fit and healthy.
Of course, her many Instagram followers and fans would know that Lisa keeps fit by trampolining, follows a strict organic diet, and also promotes healthier living.
What Is The Cake Boss Worth?
While perhaps not quite a world-famous chef like Gordon Ramsey, whose net worth is about $220 million, Buddy nonetheless built an empire for himself by promoting the family business. Of course, baking is perhaps not as popular as cooking, but according to most sources, Valastro was able to accumulate a net worth of over $10 million.
Budd'sy achieved his success through various endeavours and business ventures, though stayed true in sticking to his baking speciality. As everyone knows, Buddy's initial source of income has always been the family bakery. However, in the many years since Valastro appeared on television to promote Carlo's Bakery, business has certainly taken-off, as people came in droves to visit the set of "Cake Boss.
Some might even encounter the Valastro family, though because Bartolo is never one to sit on his hands, finding the chief baker at his shop would be unlikely. After appearing on "Cake Boss", Valastro expanded the bakery to include 16 more shops in the US as well as one more in Brazil.
Valastro also opened a series of restaurants in support of his wife's Italian cooking, but decided to use his face to promote Buddy V's Ristorante line of diners. As of current data, Buddy owns three restaurants in total, all of which are located in the US, including one in Las Vegas.
Stepping a little away from his usual speciality, Buddy established an events planning company in 2014, Buddy V's Events, that also provides catering services. Then, in 2016, Buddy partnered with an organisation called Whole Earth Sweetener Co. to create a low-calorie sweetener free of sugar. The campaign, called 'Rethink Sweet', hoped to create a healthier replacement for sweeteners used in baking. As part of the campaign, Buddy had to come up with new recipes using the product, so helping to promote healthier lifestyle choices.
In 2018, Buddy joined forces with The Pound Bakery, a company specialising in the making of dog treats and biscuits, to help add new products to the company's shelf. Together, Buddy and the Pound Bakery created a line of treats based on Italian desserts and dishes. During this time, Buddy also partnered with other companies to create a line of ready-to-use fondant, and buttercream icing.
Following this, Valastro started a new brand name, Buddy Valastro Food, under which he produces Italian Biscotti cookies. However, this wasn't a lone venture, as Valastro partnered with several people to start the Biscotti factory. According to Lisa Valastro, her mother is one of Buddy's partners who invested in Buddy Valastro Food.
Add on top of his already stacked business profile, Valastro's earnings as a television host and personality, then it's clear to see how Buddy has been able to make his $10 million fortune. However, it does not end here, as Buddy is also an accomplished author, having released a book entitled "Cake Boss: Stories and Recipes From Mia Famiglia", which earned status as a best seller in its given category.
Buddy is also the owner of Cakehouse Media, a television production company that assisted the production of several shows with which Bartolo associated, gaining him even more wealth to add to his net worth.
Valastro's Recent Woes
Things may seem splendid for the Valastro family, as Buddy not only provides efficiently for his family and is also a dedicated family man, but Bartolo has had a couple of rough encounters in life, which includes a run-in with the law, as well as a recent injury Buddy sustained at home.
In 2014 Bartolo had a minor brush with the law following his arrest on charges of driving while under the influence. The otherwise clean-sheet television personality was briefly detained for his irresponsible mistake, and had his driver's licence revoked for 90 days. On top of this, Buddy also had to pay a fine of $300.
Buddy hasn't tested the law again, and from observation, the famous baker has stayed firmly within the confines of the law. However, that doesn't mean Buddy is immune to misfortune.
In September 2020, Buddy earned a little viral attention on social media following a post of him and his bandaged hand which Buddy uploaded to his personal Instagram profile. Along with the picture, Buddy described how he was involved in an accident at home, and how his sons had to come to his rescue.
According to the then 42-year-old baker, he was enjoying time with his family in their private bowling alley installed in the family home, when the pin setter malfunctioned. Valastro considered it an easy fix, usually performed without any problems, though this time Buddy was unfortunate, getting his hand stuck in the machine.
His sons, Marco and Buddy III, rushed to find a saw to cut Valastro's hand loose, though while waiting, Valastro described that one of the machine's rods repeatedly stabbed his hand. Valastro had to undergo surgery on his hand twice, and as he posted the results of the surgery, Valastro added that he will be out of action for a little while.
Fortunately, the surgery was a success, and Buddy was able to make a full recovery, and according to updates on the famous baker, he didn't sustain any permanent damage.
Conclusion
Fortunately, Buddy's injured right-hand recovered, because considering that Valastro doesn't seem willing to retire any time soon, a baker certainly needs the full use of their hands, if not for baking, then definitely for decorating those larger-than-life cakes.
We, as all of their fans and followers, wish the Valastro family all the best, and can't wait to see how they intend to keep us entertained in the years to come.