• Justin Roiland was born in Stockton, California in 1980
• He is a writer, animator, actor, director, and producer, best known for being the co-creator and one of the voices of the animated series "Rick and Morty"
• His net worth is estimated to be $5 million
• He is the voice of Oscar in "Fish Hooks" and the Earl of Lemongrab in "Adventure Time"
• Roiland has appeared in various films, video games, and television shows, and has won a Critics Choice Television Award and an Annie Award for his work on "Rick and Morty"

Known for movies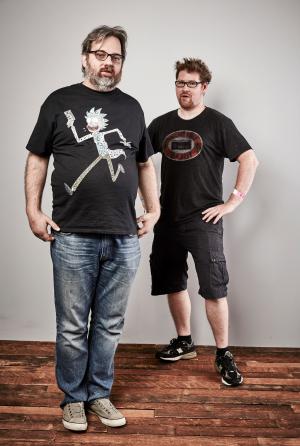 Who is Justin Roiland?
Justin Roiland was born on 21 February 1980, in Stockton, California USA, and is a writer, animator, actor, director and producer, probably best known for being the co-creator and one of the voices of the animated series entitled "Rick and Morty" – the show is a part of Adult Swim.
The Net Worth of Justin Roiland
How rich is Justin Roiland? As of mid-2018, sources estimate a net worth that is at $5 million, mostly earned through a successful career in animation. He is also the voice of Oscar in "Fish Hooks" and the Earl of Lemongrab in "Adventure Time". As he continues his career, it is expected that his wealth will also continue to increase.
Early Life, Education, and Career Beginnings
While Justin was born in Stockton, he grew up in Manteca on an almond orchard. He attended Sierra High School until the first quarter of his senior year, before moving to Manteca High School. After matriculating, he enrolled at Modesto Junior College located in Modesto, California. After completing his education, he then decided to move to Los Angeles in early 2004, to try and pursue a career in the entertainment industry.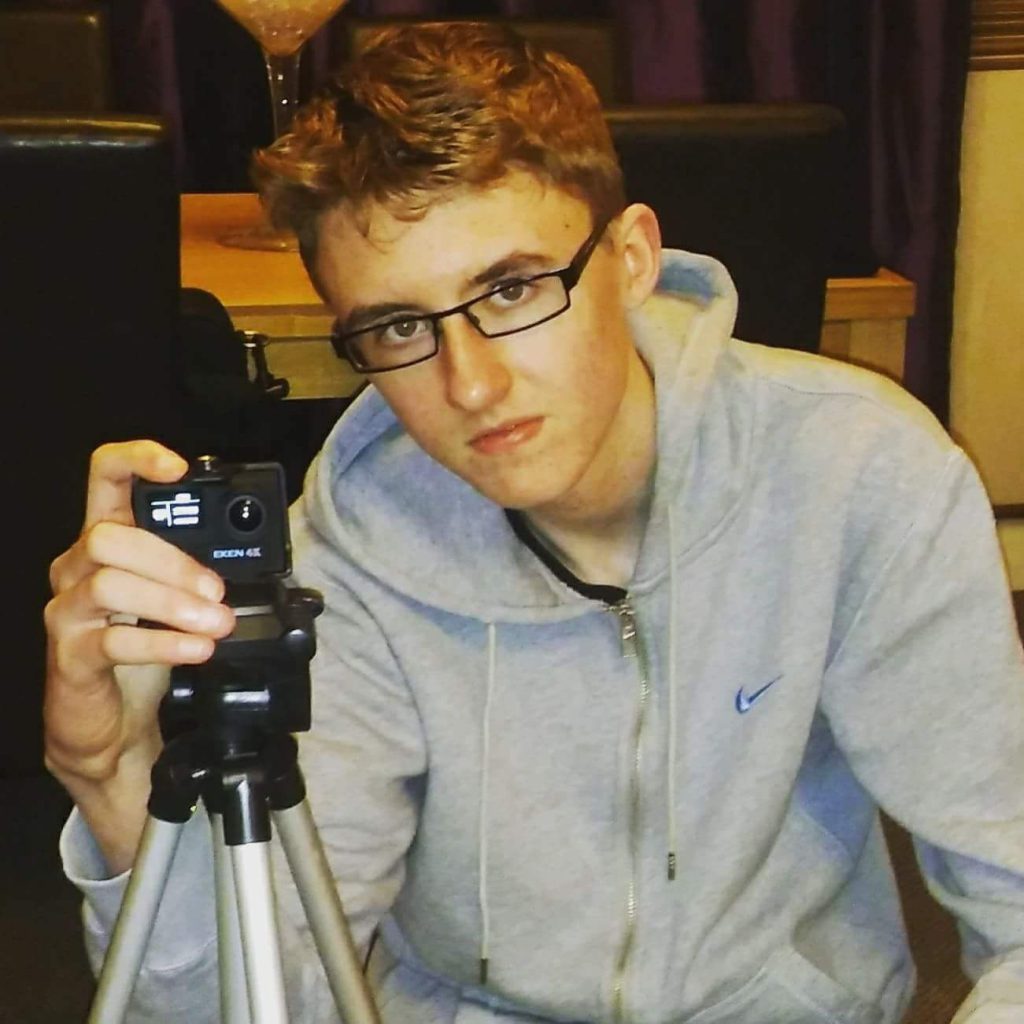 He got started by working with Channel101 in Los Angeles, and acted in numerous shorts such as "House of Cosbys", one of the first animated projects that he worked on. However, the series was never consented to by Bill Cosby, and ended after a cease and desist from Cosby's lawyers. Justin also had a small role in the web series "Yacht Rock", which follows the fictional lives of soft rock stars during the late 1970s and early 1980s.
https://www.facebook.com/photo.php?fbid=104427927053955&set=a.104427947053953&type=3&theater
Voice Acting and Animated Work
After appearing in the show "Acceptable TV", and making regular appearances in
"The Sarah Silverman Program"
as the character Blonde Craig, Roiland started focusing more on voice acting. His popularity increased significantly when he co-created and co-wrote the animated television show "Rick and Morty", for which he also voiced the titular characters. Rick is a cynical, mad scientist, and with his good hearted grandson Morty, goes on various inter-dimensional adventures while trying to work on their domestic life. The show originated from a short parody of "Back to the Future" which led Adult Swim to offer co-creator Dan Harmon a chance for an original show. The show has received a lot of critical acclaim for its humor and creativity.
According to an interview, Roiland mentioned that one of his main influences was Pendleton Ward and he was also a big fan of "The Ren & Stimpy Show". He previously worked with Ward as a part of another popular animated show "Adventure Time", for which he voiced numerous roles, particularly the Earl of Lemongrab and Lemonhope. In 2016 he launched his own virtual reality studio entitled "Squanchtendo", which is based on the "Rick and Morty" character Squanchy and Nintendo. The company was later re-named to "Squanch Games", and they produced their first game entitled "Accounting+".
More Rick and Morty coming. Looking forward to all the tweets asking where it is! #theydrawingit pic.twitter.com/KZild3B9rP

— Justin Roiland (@JustinRoiland) May 10, 2018
Video Games
Justin has also worked with various video game companies and products. One of his first well-known works in video games was with "Dota 2", for which he created the Rick and Morty Announcer pack. He also lent his voice to various "Adventure Time"-related games, reprising his role of the Earl of Lemongrab, and can be seen in video games such as "Adventure Time: Explore the Dungeon Because I Don't Know", and "Adventure Time: Finn & Jake Investigations". In 2017, he voiced Rick and Morty once more in "Rick and Morty Simulator: Virtual Rick-ality", and lent his voice to the video game "Lawbreakers".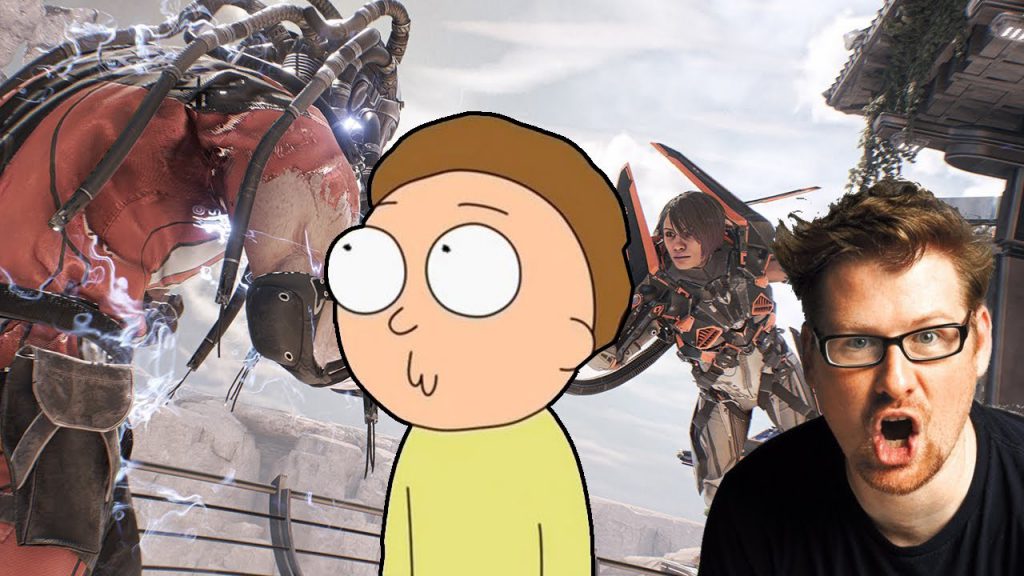 For his work with "Rick and Morty", Justin has won a Critics Choice Television Award for Best Animated Series, and an Annie Award for Best General Audience Animated TV/Broadcast Production; he's been nominated numerous times over the course of his career. mainly thanks to his work with the show. He's also voice-acted for several films, with one of his most recent works being in "Krampus", voicing the role of Clumpy.
Personal Life
Roiland has mentioned before that he was so focused with his work that he had not yet considered going into a relationship. Many sources believe that he had a break-up in the past that left him to not consider dating for a while. Later it was reported that he was linked to Abi Lyn Maley, but it was never confirmed. Roiland has a sister who he grew up with in Stockton, she works as an actress too, and they've collaborated on several projects together. She is also a fashion blogger who goes under the name Fashion Nerd, and is the inventor of Fashion Tap.
General Info
| | |
| --- | --- |
| Full Name | Justin Roiland |
| Profession | Actor |
| Education | Sierra High School |
| Nationality | American |
Family
Accomplishments
| | |
| --- | --- |
| Movies | Krampus |
| TV Shows | House of Cosbys, Rick and Morty, Adventure Time |
Social profile links
Pictures
Movies
Actor
| Title | Year | Status | Character |
| --- | --- | --- | --- |
| Rick and Morty | 2013-2017 | TV Series | Rick Morty Rick Sanchez ... |
| Uncle Grandpa | 2016 | TV Series | Additional Voices |
| Pig Goat Banana Cricket | 2015-2016 | TV Series | Radical Rick / Psychopath Giraffe / Customer |
| Accounting | 2016 | Video Game | Tree Guy / The Judge / Derek Smith / ... (voice) |
| Future-Worm! | 2016 | TV Series | Homework Android |
| Rick and Morty: State of Georgia Vs. Denver Fenton Allen | 2016 | TV Movie | Judge Morty / Denver Felton Allen |
| Adventure Time | 2011-2016 | TV Series | Earl of Lemongrab Lemongrab 2 Lemonhope ... |
| Animals. | 2016 | TV Series | H&M |
| Adventure Time: Finn & Jake Investigations | 2015 | Video Game | Earl of Lemongrab (voice) |
| The Misadventures of Rick and Morty | 2015 | Short | Rick / Morty |
| Dr. Langeskov, the Tiger and the Terribly Cursed Emerald: A Whirlwind Heist | 2015 | Video Game | Little Tommy (voice) |
| Krampus | 2015/I | | Clumpy (voice) |
| Gravity Falls | 2012-2015 | TV Series | Blendin Blandin Bobby Renzobbi Additional Voices |
| Lego Dimensions | 2015 | Video Game | Earl of Lemongrab Lemongrab 2 (voice) |
| Aqua Teen Hunger Force | 2015 | TV Series | Honest Abe Lincoln's Hot Links Mascot |
| Community | 2015 | TV Series | Ice Cube Head |
| The Simpsons | 2015 | TV Series | Rick Sanchez Morty Smith |
| Fish Hooks | 2010-2014 | TV Series | Oscar Movie Fish Dad |
| Adventure Time: Explore the Dungeon Because I Don't Know! | 2013 | Video Game | Earl of Lemongrab |
| The Animated Tales of GWAR | 2013 | Short | Little Boy (voice) |
| The Littlest Sketch Show | 2013 | TV Short | Husband |
| Dota 2 | 2013 | Video Game | Rick and Morty Announcer (voice) |
| Out There | 2013 | TV Series | Chris |
| Super F***ers | 2012 | TV Series | Orange Lightning / Vortex (voice) |
| Our Footloose Remake | 2011 | | Lulu Warnicker |
| Fred & Vinnie | 2011 | | Pizza Delivery Guy |
| Yacht Rock | 2005-2010 | TV Series short | Christopher Cross Chris Geppert |
| The Sarah Silverman Program. | 2007-2010 | TV Series | Blonde Craig / Chant Leader |
| The Vacationaires | 2009 | TV Series short | Travel Agent |
| Water and Power | 2009 | TV Series short | Justin |
| Adventures in Advertising | 2009 | TV Short | Huggin's Diaper (voice) |
| The Mountain | 2008-2009 | TV Series short | Mogul |
| Shitbuster | 2009 | TV Series short | Superfan |
| The Pop | 2008-2009 | TV Series short | Pappy |
| Marooned? | 2009 | Short | Cadet Moore |
| Googas | 2008 | TV Short | |
| The Sarah Silverman Program: Animated Webisodes | 2007-2008 | TV Mini-Series short | Michael Cookieson / Billy the Bull / White Kid / ... |
| Planners | 2008 | TV Series short | Planbot |
| Tales of Railroad Times | 2008 | TV Series short | Theodore Ward / Train |
| 2 Girls, 1 Cup: The Show | 2008 | TV Series short | Cup |
| The Bed & Breakfast Club | 2008 | TV Series short | Luke |
| Eat My Shit | 2007 | TV Short | Little Kid (voice) |
| The Forgotten Classics | 2007 | TV Series short | Jewish Redneck |
| The Carebears | 2007 | Short voice | |
| Cautionary Tales of Swords | 2007 | TV Series short | Jazzman |
| My Friend Mike | 2007 | TV Short | Robot / Mike / Dirk Peters (voice) |
| Reporters | 2007 | TV Series short | Jerry / Little Timmy |
| Acceptable TV | -2007 | TV Series | Various |
| Classroom | 2006-2007 | TV Series short | Jason / Wheelchair Escapee |
| Channy Awards | 2006 | TV Series | Doc Smith / Marty McDonhalds |
| Tenacious D: Time Fixers | 2006 | Short | Abe Lincoln |
| Christmas World 2050 | 2006 | TV Short | King Snyder / Reginald |
| Phone Sexxers | 2006 | TV Series short | Sebastian / Shard Face |
| The Real Animated Adventures of Doc and Mharti | 2006 | TV Short | Doc Smith / Mharti McDonhalds (voice) |
| Opportunity Knockers | 2006 | TV Short | Banana Bandit |
| Pretty President | 2006 | TV Series short | Conservative Columnist |
| The Call of Echo Mountain | 2005 | Video short | Tom Osterwoldt |
| The Most Extraordinary Space Investigations | 2005 | TV Series short | Sampson |
| Rock Gods of Rock | 2005 | TV Series short | Geisha Referee |
| House of Cosbys | 2005 | TV Series short | Data Analysis Cosby Curiosity Cosby Preacher Cosby |
| Laser Fart | 2005 | TV Series | Hurtful Guy |
| Cheap Seats: Without Ron Parker | 2004 | TV Series | Rhonda's Son |
| PJ and Kid Spaceship | 2004 | TV Short | PJ |
| Hilarious Jokes | 2004 | TV Short | Leroy Paloni (voice) |
| It's Twissleton | 2004 | TV Short | Peter / Susan / Commander Sparks (voice) |
| Friends and Lovers | 2004 | TV Series short | Captain Zander |
| Channel 101 | 2004 | TV Movie | Toro / Mr. Nanners / Customer (voice) |
Writer
| Title | Year | Status | Character |
| --- | --- | --- | --- |
| Rick and Morty | | TV Series creator - 21 episodes, 2014 - 2017 created by - 14 episodes, 2013 - 2015 written by - 5 episodes, 2013 - 2015 | |
| The Worst of Pirated Adult Swim Shows | 2016 | TV Movie creator | |
| The Misadventures of Rick and Morty | 2015 | Short | |
| Fish Hooks | 2011 | TV Series story - 8 episodes | |
| The Mountain | | TV Series short creator - 5 episodes, 2008 - 2009 writer - 4 episodes, 2008 - 2009 | |
| Googas | 2008 | TV Short creator / writer | |
| The Sarah Silverman Program: Animated Webisodes | | TV Mini-Series short writer - 9 episodes, 2007 - 2008 creator - 2 episodes, 2007 | |
| 2 Girls, 1 Cup: The Show | | TV Series short creator - 5 episodes, 2008 writer - 2 episodes, 2008 | |
| Reporters | | TV Series short creator - 5 episodes, 2007 writer - 5 episodes, 2007 | |
| Acceptable TV | 2007 | TV Series writer - 19 episodes | |
| Channy Awards | 2006 | TV Series writer - 1 episode | |
| Christmas World 2050 | 2006 | TV Short creator / writer | |
| The Real Animated Adventures of Doc and Mharti | 2006 | TV Short creator / writer | |
| The Most Extraordinary Space Investigations | 2005 | TV Series short creator - 6 episodes | |
| House of Cosbys | | TV Series short creator - 5 episodes, 2005 writer - 4 episodes, 2005 | |
| Documentary: The Series | | TV Series short creator - 2 episodes, 2004 writer - 2 episodes, 2004 | |
| Hilarious Jokes | 2004 | TV Short creator / writer | |
| It's Twissleton | 2004 | TV Short creator / writer | |
| Friends and Lovers | 2004 | TV Series short creator / writer | |
| Channel 101 | 2004 | TV Movie segment "Toro and Moro" | |
Producer
| Title | Year | Status | Character |
| --- | --- | --- | --- |
| Rick and Morty | | TV Series executive producer - 35 episodes, 2013 - 2017 producer - 8 episodes, 2013 - 2014 | |
| Rick and Morty: State of Georgia Vs. Denver Fenton Allen | 2016 | TV Movie executive producer | |
| The Worst of Pirated Adult Swim Shows | 2016 | TV Movie executive producer - segment "Most Spectecular Copyright Evasion - Rick and Morty Season 2 E7.mp4" | |
| The Simpsons | 2015 | TV Series executive producer - 1 episode | |
| Googas | 2008 | TV Short executive producer | |
| The Sarah Silverman Program: Animated Webisodes | 2007-2008 | TV Mini-Series short producer - 9 episodes | |
| 2 Girls, 1 Cup: The Show | 2008 | TV Series short producer - 2 episodes | |
| Acceptable TV | | TV Series consulting producer - 20 episodes, 2007 animation producer - 19 episodes, 2007 executive producer - 1 episode, 2007 | |
| Fresh Baked Video Games | 2006 | TV Series animation producer - 2 episodes | |
| House of Cosbys | 2005 | TV Series short producer - 4 episodes | |
| The Most Extraordinary Space Investigations | 2005 | TV Series short executive producer | |
| Documentary: The Series | 2004 | TV Series short producer - 2 episodes | |
| Premiere Women in Hollywood Awards | 2004 | TV Movie documentary associate producer | |
| Crossballs: The Debate Show | | TV Series segment producer - 14 episodes, 2004 associate producer - 1 episode, 2004 | |
| Extreme Makeover: Home Edition | 2003-2004 | TV Series associate producer - 14 episodes | |
| Hilarious Jokes | 2004 | TV Short producer | |
| Friends and Lovers | 2004 | TV Series short producer | |
| Channel 101 | 2004 | TV Movie executive producer - segment "Toro and Moro" | |
| The Commies | 2003 | TV Special documentary associate producer | |
Animation Department
| Title | Year | Status | Character |
| --- | --- | --- | --- |
| Rick and Morty | 2013-2017 | TV Series original character designer - 35 episodes | |
| The Sarah Silverman Program: Animated Webisodes | 2007-2008 | TV Mini-Series short character designer - 5 episodes | |
| Acceptable TV | | TV Series animation supervisor - 20 episodes, 2007 animation director - 19 episodes, 2007 | |
| Channy Awards | 2006 | TV Series animator - 1 episode | |
| The Real Animated Adventures of Doc and Mharti | 2006 | TV Short animator / background artist / background color / character color | |
| House of Cosbys | 2005 | TV Series short animator - 3 episodes | |
| It's Twissleton | 2004 | TV Short animator | |
Director
| Title | Year | Status | Character |
| --- | --- | --- | --- |
| Rick and Morty | 2013 | TV Series 1 episode | |
| Everything | 2010 | TV Series short 1 episode | |
| Googas | 2008 | TV Short | |
| The Sarah Silverman Program: Animated Webisodes | 2007-2008 | TV Mini-Series short 9 episodes | |
| 2 Girls, 1 Cup: The Show | 2008 | TV Series short 2 episodes | |
| Reporters | 2007 | TV Series short 4 episodes | |
| Acceptable TV | 2007 | TV Series 20 episodes | |
| Channy Awards | 2006 | TV Series 1 episode | |
| Christmas World 2050 | 2006 | TV Short | |
| The Real Animated Adventures of Doc and Mharti | 2006 | TV Short | |
| House of Cosbys | 2005 | TV Series short 4 episodes | |
| The Most Extraordinary Space Investigations | 2005 | TV Series short | |
| Documentary: The Series | 2004 | TV Series short 2 episodes | |
| It's Twissleton | 2004 | TV Short uncredited | |
| Friends and Lovers | 2004 | TV Series short | |
| Channel 101 | 2004 | TV Movie segment "Toro and Moro" | |
Miscellaneous
| Title | Year | Status | Character |
| --- | --- | --- | --- |
| The Adventures of Lisa and Friends | 2008 | TV Short crew | |
| Tales of Railroad Times | 2008 | TV Series short crew - 3 episodes | |
| Eat My Shit | 2007 | TV Short crew | |
| My Friend Mike | 2007 | TV Short crew | |
| The Call of Echo Mountain | 2005 | Video short crew | |
| Documentary: The Series | 2004 | TV Series short crew - 1 episode | |
| The Commies | 2003 | TV Special documentary writers assistant | |
| WinTuition | 2002-2003 | TV Series production assistant - 8 episodes | |
| The People's Champions | 2003 | TV Series key production assistant - 6 episodes | |
| Celebrity Boot Camp | 2002 | TV Movie production assistant | |
| Ultimate Revenge | 2001-2002 | TV Series production assistant - 5 episodes | |
Art Department
| Title | Year | Status | Character |
| --- | --- | --- | --- |
| Acceptable TV | 2007 | TV Series illustrator - 1 episode | |
| Channy Awards | 2006 | TV Series illustrator - 1 episode | |
| The Real Animated Adventures of Doc and Mharti | 2006 | TV Short illustrator | |
| House of Cosbys | 2005 | TV Series short illustrator - 4 episodes | |
| Hilarious Jokes | 2004 | TV Short illustrator | |
| It's Twissleton | 2004 | TV Short illustrator | |
| Channel 101 | 2004 | TV Movie illustrator - segment "Toro and Moro" | |
Editor
| Title | Year | Status | Character |
| --- | --- | --- | --- |
| Rick and Morty | 2013 | TV Series 1 episode | |
| 2 Girls, 1 Cup: The Show | 2008 | TV Series short 2 episodes | |
| Reporters | 2007 | TV Series short 4 episodes | |
| The Most Extraordinary Space Investigations | 2005 | TV Series short 1 episode | |
| Documentary: The Series | 2004 | TV Series short 2 episodes | |
Sound Department
| Title | Year | Status | Character |
| --- | --- | --- | --- |
| Rick and Morty | 2013 | TV Series dialogue editor - 1 episode | |
| Tales of Railroad Times | 2008 | TV Series short sound - 1 episode | |
| My Friend Mike | 2007 | TV Short sound | |
| Reporters | 2007 | TV Series short sound - 1 episode | |
| Acceptable TV | | TV Series sound - 1 episode, 2007 sound mixer - 1 episode, 2007 | |
| House of Cosbys | 2005 | TV Series short sound - 3 episodes | |
Cinematographer
| Title | Year | Status | Character |
| --- | --- | --- | --- |
| Reporters | 2007 | TV Series short 3 episodes | |
| Documentary: The Series | 2004 | TV Series short 2 episodes | |
Set Decorator
| Title | Year | Status | Character |
| --- | --- | --- | --- |
| 2 Girls, 1 Cup: The Show | 2008 | TV Series short 1 episode | |
| Reporters | 2007 | TV Series short 3 episodes | |
| Documentary: The Series | 2004 | TV Series short 1 episode | |
Composer
| Title | Year | Status | Character |
| --- | --- | --- | --- |
| Rock Gods of Rock | 2005 | TV Series short 1 episode | |
| House of Cosbys | 2005 | TV Series short 3 episodes | |
Music Department
| Title | Year | Status | Character |
| --- | --- | --- | --- |
| Acceptable TV | 2007 | TV Series music vocals - 1 episode | |
| Rock Gods of Rock | 2005 | TV Series short composer - 2 episodes | |
Costume Designer
| Title | Year | Status | Character |
| --- | --- | --- | --- |
| 2 Girls, 1 Cup: The Show | 2008 | TV Series short 1 episode | |
| Documentary: The Series | 2004 | TV Series short 1 episode | |
Soundtrack
| Title | Year | Status | Character |
| --- | --- | --- | --- |
| Lasagna Cat | 2017 | TV Series performer - 1 episode | |
| Rick and Morty | 2014 | TV Series performer - 1 episode | |
Visual Effects
| Title | Year | Status | Character |
| --- | --- | --- | --- |
| Reporters | 2007 | TV Series short digital effects - 1 episode | |
Camera Department
| Title | Year | Status | Character |
| --- | --- | --- | --- |
| Reporters | 2007 | TV Series short lighting director - 1 episode | |
Make Up Department
| Title | Year | Status | Character |
| --- | --- | --- | --- |
| Documentary: The Series | 2004 | TV Series short makeup artist - 1 episode | |
Thanks
| Title | Year | Status | Character |
| --- | --- | --- | --- |
| Anomalisa | 2015 | the filmmakers would like to thank | |
| Drunk History Christmas | 2011 | Short special thanks | |
| The Carebears | 2007 | Short special thanks | |
Self
| Title | Year | Status | Character |
| --- | --- | --- | --- |
| Dan & Justin Create an Alien Overlord | 2015 | TV Short | Himself |
| Harmontown | 2015 | TV Series | Himself |
| Harmontown | 2014 | Documentary | Himself |
| Channel 101's Top 10 Characters of All Time | 2013 | Documentary short | Himself |
| Channel 101's Top 10 Episodes of All Time | 2013 | Documentary short | Himself |
| Channy Awards | 2005-2012 | TV Series | Himself |
| The Channel 101 Experience | 2012 | Documentary | Himself |
| Everything | 2010 | TV Series short | Himself |
| January 2009 in 6 Minutes | 2009 | Video documentary short | Himself |
| Founding Losting | 2008 | Documentary short | Himself |
| Exposure | 2007 | TV Series short | Himself |
| Channel 101: The Musical | 2006 | TV Series short | Himself |
| Documentary: The Series | 2004 | TV Series short | Himself |
Archive Footage
| Title | Year | Status | Character |
| --- | --- | --- | --- |
| The Roast of Channel 101 | 2013 | | Various (uncredited) |
Awards
Won Awards
| Year | Award | Ceremony | Nomination | Movie |
| --- | --- | --- | --- | --- |
| 2015 | BTVA Television Voice Acting Award | Behind the Voice Actors Awards | Best Male Lead Vocal Performance in a Television Series - Comedy/Musical | Rick and Morty (2013) |
Source:
IMDb
,
Wikipedia