• John Legend is an American musician, songwriter, singer, and record producer born in 1978.
• He has released five studio albums and won numerous awards, including an Academy Award and Golden Globe.
• He is married to model and author Chrissy Teigen, with whom he has two children.
• He is active in philanthropic activities and has a net worth of $40 million.
• He is popular on social media, where he has expressed his antipathy towards President Donald Trump.

Known for movies
Short Info
| | |
| --- | --- |
| Date Of Birth | December 28, 1978 |
| Spouse | Chrissy Teigen |
| Fact | Received and turned down offers from Harvard and Georgetown, when he was 16. |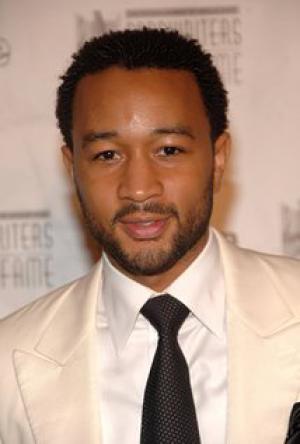 Who is John Legend?
Born John Roger Stephens on the 28th December 1978, in Springfield, Ohio USA, he is musician, songwriter, singer and record producer, best known to the world for his song "All of Me", which is dedicated to his wife Chrissy Teigen. To speak of his achievements, John won an Academy Award for Best Original Song in 2015 for the song "Glory", and a Golden Globe Award for the same song. So far, John has released five studio albums, including his debut album "Get Lifted", which achieved double platinum status in the US and topped the US R&B chart.
John Legend Wiki: Early Life, Parents, Siblings, and Education
John was born to Phillis Elaine, who was a seamstress, and her husband Ronald Lamar Stephens, who worked at International Harvester; he wasn't alone growing up as he has three siblings. From an early age, John was drawn to the performing arts, as he was only four when he made his first performance as a singer in the church choir, then started playing the piano when he was only seven years old. He went to Springfield North High School, and upon matriculation enrolled at the University of Pennsylvania, despite receiving offers from Harvard and Georgetown Universities, and Morehouse College. He studied English with a focus on African-American literature, graduating in 1999.
Career Beginnings
It was during his college days that John became more interested in music, and was a member of the jazz and pop a cappella group named Counterparts. He also started performing on his own around Philadelphia, ultimately expanding his fan base to Boston, Washington, D.C. and Atlanta as well. Once he was out of college, John began recording his own music and selling demo tapes at his shows. However, he still had to find a 'real' job in order to support himself, and began working as a management consultant for the Boston Consulting Group, but that didn't stop him from making his own music. He began offering his demo tapes to record labels, and in 2001 he was introduced to Kanye West through Devo Springsteen, and had the job to sing during the hooks of Kanye's music, and after liking what he heard, West signed John to his label. Kanye West told John that he sounded like some of the music legends, and with that 'John Legend' was born.
Rise to Prominence
Produced by West, will.i.am and others, John's debut album "Get Lifted" came out in December 2004, and topped the charts, eventually achieving double platinum status, and winning the 2006 Grammy Award for Best R&B Album and several other prestigious awards, becoming an instant star. In the next couple of years, he collaborated with a number of musicians, including Stephen Colbert, Mary J. Blige, and even worked closely with Jay Z.

Encouraged by his initial success, he immediately started working on his second album "Once Again", which also topped the US R&B chart, but this one achieved only platinum status. His next album "Evolver" came out two years later, and repeated the chart success of the previous releases, but commercially achieved only gold status. He made a break from making new music and toured extensively, while he also faced some troubles in his career, such as the lawsuit for copyright infringement by Anthony Stokes. The lawsuit referred to the song "Maxine's Interlude", which can be found on John's "Once Again" album, and Stokes claimed that he had the same song but with the different title "Where Are You Now". The lawsuit was eventually settled out of the court.
Continual Success
John returned to the studio in 2013 and released his fourth studio album – "Love in the Future" – and though it failed to top the charts, it spawned the eponymous hit "All of Me", which is by far John's most successful composition. Written for his then girlfriend and now wife, the song was played at their wedding as a wedding dance. Since then, he has released one more album – "Darkness and Light" – which is John's least successful album to date.
John Legend Awards
Since launching his career, John has taken home a number of awards; we already mentioned an Academy and Golden Globes, and he also has 10 Grammy Awards out of 28 nominations, and has also won NAACP Image Award two times, Soul Train Award five times, and recently won Tony and Emmy Awards, which makes him one of only 15 people to have won all four major awards.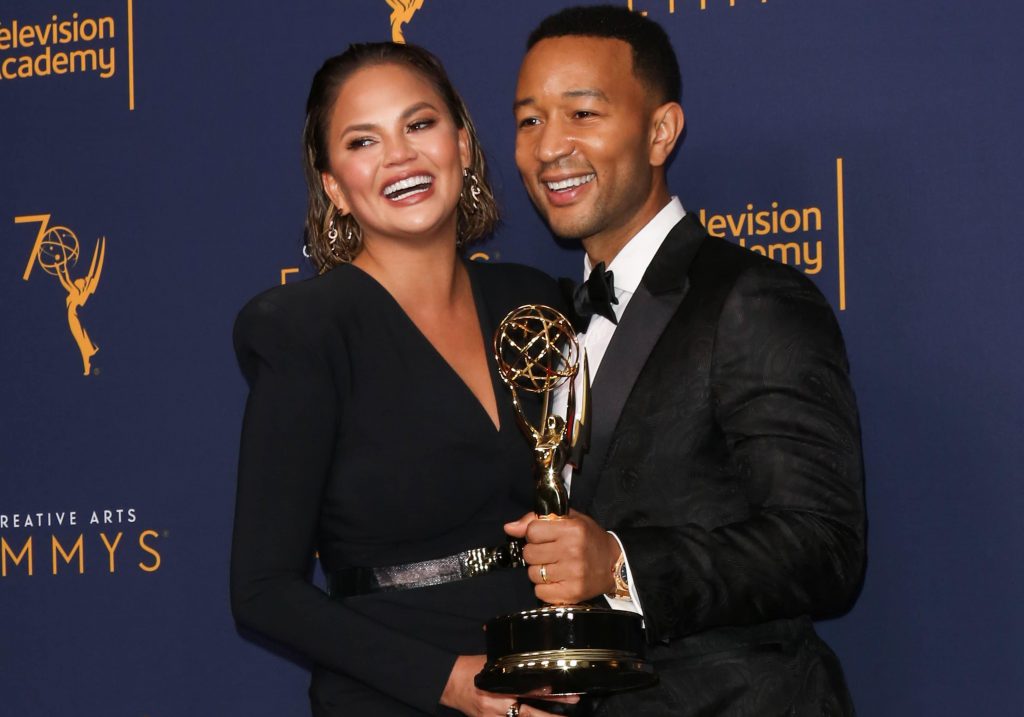 John Legend Net Worth
John has become a prominent musician since launching his career. Aside from albums and hit songs, he has also collaborated with a number of popular musicians, which has also benefited his net worth. So, have you ever wondered how rich John Legend is, as of mid- 2018? According to authoritative sources, it has been estimated that Legend's net worth is as high as $40 million. Pretty impressive don't you think?
Spent an amazing evening with Kiehl's celebrating the launch of their sustainability platform last night! Follow @Kiehls and #KiehlsMadeBetter to find out more soon. #KiehlsPartner pic.twitter.com/n5HjDCPAGK

— John Legend (@johnlegend) April 27, 2018
Do You Know About John's Personal Life, Marriage, Children?
When it comes to his personal life, John has been quite open about ups and downs that happen to him; he has been married to model and author Chrissy Teigen since 2013. The wedding ceremony was held in Como, Italy with a number of celebrity guests, including Kanye West and Stevie Wonder. The pair met in 2007 when Chrissy featured in one of John's music videos, and four years later they became engaged. Since the wedding, John and Chrissy have welcomed daughter Luna, and son Theodore.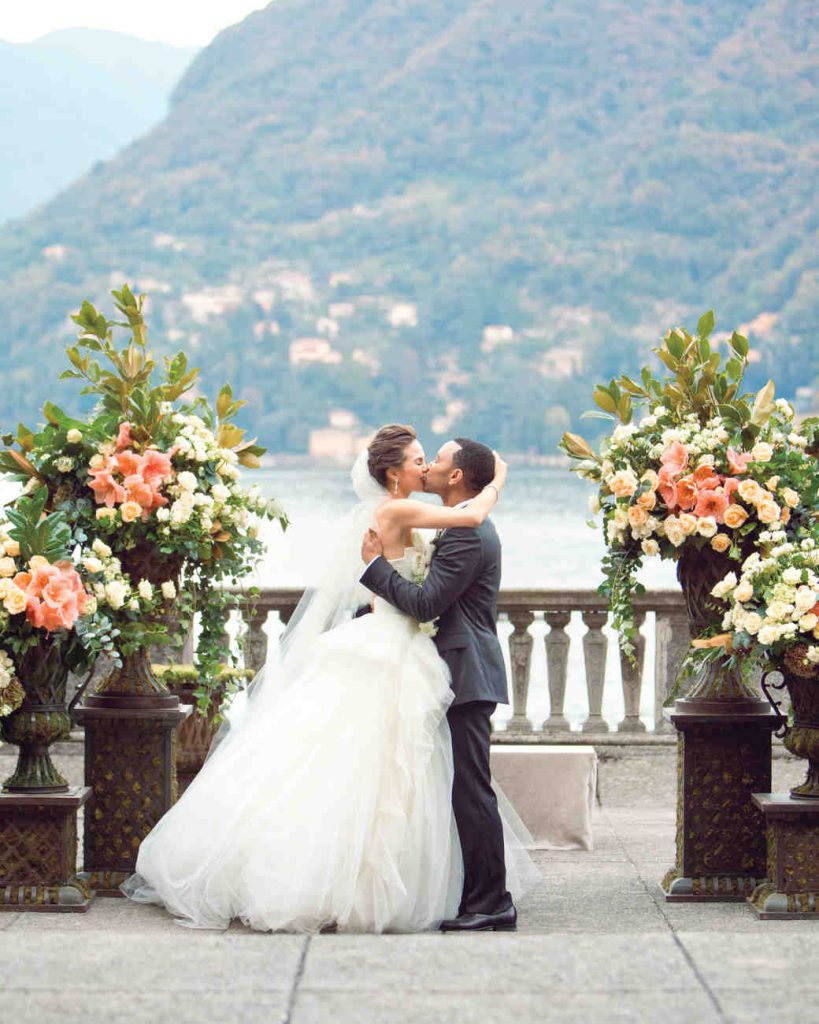 Philanthropic Activities
Since earning his fortune, John has found many ways to give back to the community from which he comes; from benefit concerts for building concert halls, gyms and other buildings that would help culture and life, to helping victims of hurricanes and supporting a number of organizations that can only make life on earth easier and healthier. He donated $500,000 to Springfield City School District to renovate an auditorium, which after restoration was named after him – he held his first concert there on the 9th October 2016.
Internet Popularity
John has become quite popular on social media platforms – his official Twitter account has over 12 million followers, who have enjoyed John's daily posts about his career and life. He has most recently expressed his antipathy of President Donald Trump. He is popular on Instagram too, with close to nine million fans, with whom he has shared details from his personal life, including pictures of his children, also recently a picture of himself from the Emmy Awards. John can also be found on Facebook, on which he has around nine million followers, and has used this network to promote his career. Most recently he announced himself as the new coach in the music talent show "The Voice", among many other posts. So, if you aren't already a fan of this prominent musician, then this is a perfect opportunity for you to become one, just skip over to his official pages.
John Legend's Wife, Chrissy Teigen
Now that we have covered all the major details about John's life and career, let's share some information about his wife, the model Chrissy Teigen. Born Christine Diane Teigen on the 30th November 1985, in Delta, Utah, she is a model best known to the world from her appearance in the Sports Illustrated Swimsuit Issue in 2010. In addition, Chrissy has graced the pages of numerous magazines, and worked with a number of popular brands such as Nike, Gillette Venus and Gap Factory among many others. Chrissy is now a co-host of the popular show "Lip Sync Battle", with LL Cool J.
She is of mixed Norwegian and Thai ancestry, and her childhood was marked by frequent moves; she lived in Hawaii, Washington, and Idaho as well, before settling in Huntington Beach, California. She was working at a surf shop when a photographer noticed her beauty, and the rest is history. In addition to her modeling work, Chrissy has published the book "Cravings: Recipes for All the Food You Want to Eat", and is working on its sequel "Cravings 2", after the first one became a New York Times bestseller.
General Info
| | |
| --- | --- |
| Full Name | John Legend |
| Date Of Birth | December 28, 1978 |
| Height | 1.75 m |
| Profession | Multi-instrumentalist, Television producer, Singer-songwriter, Film producer, Keyboard Player, Theatrical producer, Actor, Songwriter, All of Me, Love Me Now, Tonight |
| Education | North High School, University of Pennsylvania, All of Me, Love Me Now, Tonight |
| Nationality | American |
Family
| | |
| --- | --- |
| Spouse | Chrissy Teigen |
| Children | Luna Simone Stephens |
| Parents | Phyllis Stephens, Ronald Stephens, All of Me, Love Me Now, Tonight |
| Siblings | Vaughn Anthony Stephens, Ronald Stephens II, Phyllis Stephens |
Accomplishments
| | |
| --- | --- |
| Awards | Grammy Award for Best New Artist, Academy Award for Best Original Song, Grammy Award for Best R&B Album, Grammy Award for Best R&B Song, Golden Globe Award for Best Original Song, BET Award for Best Collaboration, Grammy Award for Best Traditional R&B Performance, BET Award for Best New Artist, MTV ... |
| Nominations | Grammy Award for Song of the Year, American Music Award for Artist of the Year, Grammy Award for Best Pop Solo Performance, Grammy Award for Best Rap Song, Grammy Award for Best Rap/Sung Performance, American Music Award for Favorite Pop/Rock Male Artist, MTV Video Music Award for Best Male Video, B... |
| Movies | La La Land, Soul Men, Michael Jackson's Journey from Motown to Off the Wall, John Legend: Live from Philadelphia, Elmo Loves You!, The Savoy King: Chick Webb and the Music That Changed America, Kanye West: Unauthorized, Tony Bennett: An American Classic, Celebration of Gospel: Spirit in Song, Kanye ... |
| TV Shows | Duets |
Social profile links
Quotes
| # | Quote |
| --- | --- |
| 1 | I am a feminist. Women are discriminated against in so many ways and they make up half the population. |
| 2 | [on Frank Ocean] You talk to some people in this business and you get the sense that they're very focused on radio: what will be a hit or won't be a hit. You never get that from Frank. The focus is on creating something that's beautiful, that's great art...I think Frank's career will be defined by his fearlessness and his artistic freedom. |
Facts
| # | Fact |
| --- | --- |
| 1 | Became a father for the 1st time at age 37 when his wife Chrissy Teigen gave birth to their daughter Luna Simone Stephens on April 14, 2016. |
| 2 | (September 14, 2013) Married his girlfriend of 6 years Chrissy Teigen following a 20-month-long engagement. |
| 3 | He and his wife Chrissy Teigen are expecting a 1st child together. |
| 4 | Received and turned down offers from Harvard and Georgetown, when he was 16. |
| 5 | On the TV show, Finding Your Roots with Henry Louis Gates, Jr. (2012), John found out some very interesting things about one of his ancestors. One of his ancestors was named Peyton Polly, who was born a slave in 1797. In 1847, he, his brother and son were set free by their master. Several years later, 7 of Peyton's other children were put up for auction and his brother Douglas Polly bought them. They moved from Kentucky (a slave state) to Ohio, where they could be free. In June of 1850, though, some men from Kentucky came into Ohio, knocked Peyton out and took the Polly children to Kentucky. Some of the children remained enslaved in Kentucky while others were enslaved in Virginia. Eight months after the kidnapping, Peyton went to the authorities and the case went to the Governor, who sent investigators into Kentucky and Virginia to get the Polly children. The children enslaved in Kentucky remained enslaved until the end of the Civil War, but the ones enslaved in Virginia were set free. After the show two of John's cousins (descendants of Peyton Polly) filed a court case to set the record straight. John's cousins found out that the reason why the Polly children were auctioned off was because of their master's debts, and his wife wanted him to get rid of them. His brother-in-law did not like this and forged a document saying that they were fugitive slaves. He tried to claim ownership of the family using the legal system in Ohio, but was denied, leading to the raid in June of 1850 on the Polly house. |
| 6 | Engaged to Chrissy Teigen [December 27, 2011]. |
| 7 | Publicist is Cindi Berger. |
| 8 | Is a huge Ohio State football fan, and says he watches 90% of the Buckeyes' games on TV. |
| 9 | Met Kanye West through his college roommate--who happened to be Kanye's cousin. |
| 10 | Is the first artist on Kanye West's Getting Out Our Dreams (G.O.O.D.) label (distributed by Sony Records). |
| 11 | Was the music and choir director at Bethel A.M.E. Church in Scranton, Pennsylvania for nine years. |
| 12 | Has either co-written, played on, or sang on various artists' hits, including, but not limited to, Twista, Jay Z, Alicia Keys, Lauryn Hill, Janet Jackson, Slum Village, Dilated Peoples, The Black Eyed Peas and Kanye West. |
| 13 | Graduated from University of Pennsylvania with a degree in English. |
| 14 | Lauryn Hill's "Everything is Everything" (from her Grammy-winning debut solo album "The Miseducation of Lauryn Hill") is the first major record on which he played. |
Pictures
Movies
Soundtrack
| Title | Year | Status | Character |
| --- | --- | --- | --- |
| The 89th Annual Academy Awards | 2017 | TV Special performer: "City of Stars", "Audition" | |
| Beauty and the Beast | 2017 | performer: "Beauty and the Beast" | |
| Fifty Shades Darker | 2017 | performer: "One Woman Man" / writer: "One Woman Man" - as John Stephens | |
| The Tonight Show Starring Jimmy Fallon | | TV Series performer - 3 episodes, 2015 - 2016 writer - 3 episodes, 2015 - 2016 | |
| Strictly Come Dancing | 2014-2016 | TV Series writer - 2 episodes | |
| Sing | 2016 | writer: "All of Me" - as John Stephens | |
| La La Land | 2016/I | lyrics: "Start a Fire" - as John Stephens / music: "Start a Fire" - as John Stephens / performer: "Start a Fire" | |
| The Voice | 2015-2016 | TV Series writer - 2 episodes | |
| My Big Fat Greek Wedding 2 | 2016 | performer: "All Of Me" / writer: "All Of Me" - as John Roger Stephens | |
| Southside with You | 2016 | performer: "Start" / writer: "Start" - as John Stephens | |
| Tu cara me suena | 2015 | TV Series writer - 1 episode | |
| Creed | 2015 | performer: "The Fire" | |
| The Late Show with Stephen Colbert | 2015 | TV Series performer - 1 episode | |
| Late Night with Seth Meyers | 2015 | TV Series writer - 1 episode | |
| Baby Daddy | 2015 | TV Series writer - 1 episode | |
| Glastonbury 2015 | 2015 | TV Series writer - 1 episode | |
| 2015 Billboard Music Awards | 2015 | TV Special performer: "Like I'm Gonna Lose You" | |
| Pitch Perfect 2 | 2015 | writer: "All Of Me" - as John Stephens | |
| Mike & Mike | | TV Series performer - 1 episode, 2015 writer - 1 episode, 2015 | |
| Empire | 2015 | TV Series performer - 1 episode | |
| The 87th Annual Academy Awards | 2015 | TV Special lyrics: "Glory" / music: "Glory" / performer: "Glory" | |
| The 57th Annual Grammy Awards | 2015 | TV Special performer: "Glory" / writer: "Glory" | |
| Celebrity Big Brother | 2015 | TV Series performer - 1 episode | |
| Todd's Pop Song Reviews | 2015 | TV Series documentary performer - 1 episode | |
| Selma | 2014 | performer: "Glory" / writer: "Glory" - as John Stephens | |
| Alto Astral | 2014 | TV Series performer: "All of Me" | |
| Dancing with the Stars | 2014 | TV Series writer - 1 episode | |
| Guapas | 2014 | TV Series writer - 1 episode | |
| John Legend: You & I (Nobody in the World) | 2014 | Video short performer: "You & I Nobody in the World" / writer: "You & I Nobody in the World" | |
| So You Think You Can Dance | | TV Series performer - 6 episodes, 2008 - 2014 writer - 4 episodes, 2008 - 2014 | |
| Think Like a Man Too | 2014 | writer: "Tonight Best You Ever Had" - as John Stephens | |
| 2014 Billboard Music Awards | 2014 | TV Special performer: "All of Me", "You & I Nobody in the World" / writer: "All of Me", "You & I Nobody in the World" - as John Stephens | |
| Glee | 2014 | TV Series writer - 1 episode | |
| Dancing with the Stars | | TV Series writer - 2 episodes, 2008 - 2014 performer - 1 episode, 2008 | |
| Dancing on Ice | | TV Series performer - 2 episodes, 2014 writer - 2 episodes, 2014 | |
| About Last Night | 2014 | performer: "A Million", "This Time" / writer: "A Million" / writer: "This Time" - as John Stephens | |
| The Night That Changed America: A Grammy Salute to the Beatles | 2014 | TV Special performer: "Let it Be" | |
| The 56th Annual Grammy Awards | 2014 | TV Special performer: "All of Me" / producer: "All of Me" / writer: "All of Me" | |
| The Best Man Holiday | 2013 | performer: "Shelter" / writer: "Shelter" - as John Legend | |
| Grey's Anatomy | | TV Series performer - 4 episodes, 2006 - 2013 writer - 4 episodes, 2006 - 2013 | |
| The Voice of the Philippines | 2013 | TV Series writer - 3 episodes | |
| Late Show with David Letterman | | TV Series performer - 1 episode, 2013 writer - 1 episode, 2013 | |
| Steel River | | TV Mini-Series short performer - 1 episode, 2013 writer - 1 episode, 2013 | |
| The Tonight Show with Jay Leno | | TV Series writer - 11 episodes, 2010 - 2013 performer - 2 episodes, 2010 - 2011 | |
| Django Unchained | 2012 | writer: "Who Did That to You?" | |
| The X Factor Philippines | 2012 | TV Series writer - 1 episode | |
| Duets | 2012 | TV Series performer - 9 episodes | |
| EastEnders | | TV Series performer - 1 episode, 2012 writer - 1 episode, 2012 | |
| The Voice UK | 2012 | TV Series writer - 1 episode | |
| Think Like a Man | 2012 | performer: "Tonight Best You Ever Had" / writer: "Tonight Best You Ever Had" - as John Stephens | |
| Chikara High Noon | 2011 | TV Special performer: "Blame Game" - uncredited / writer: "Blame Game" - uncredited | |
| Showboaters | 2011 | TV Series writer - 2 episodes | |
| Made in Chelsea | 2011 | TV Series performer - 1 episode | |
| Work Out | 2011 | Video short writer: "Work Out" | |
| Crazy, Stupid, Love. | 2011 | performer: "Save Room" / writer: "Save Room" | |
| Royal Pains | 2011 | TV Series performer - 1 episode | |
| The 4th Annual CNN Heroes: An All-Star Tribute | 2010 | TV Movie documentary performer: "Wake Up Everybody" | |
| Runaway | 2010/I | Short performer: "Blame Game" - uncredited / writer: "Blame Game" - uncredited | |
| The X Factor | 2010 | TV Series writer - 1 episode | |
| Late Night with Jimmy Fallon | 2010 | TV Series performer - 3 episodes | |
| Hope for Haiti Now: A Global Benefit for Earthquake Relief | 2010 | TV Movie documentary performer: "Motherless Child" / writer: "Motherless Child" - as John Stephens | |
| Waiting for 'Superman' | 2010 | Documentary performer: "Shine", "Wake Up Everybody" / writer: "Shine" | |
| It's Complicated | 2009 | performer: "Save Room" / writer: "Save Room" - as John Stephens | |
| Oi Fashion Rocks | 2009 | TV Movie writer: "American Boy" - as John Stephens | |
| Karaoke Revolution | 2009 | Video Game lyrics: "American Boy" - as John Stephens / writer: "American Boy" | |
| Grand Theft Auto IV: The Ballad of Gay Tony | 2009 | Video Game performer: "Green Light" / writer: "Green Light" - as J. Stephens | |
| Fame | 2009 | writer: "Ordinary People" - as John Stephens | |
| Obsessed | 2009 | writer: "American Boy" - as John Stephens | |
| Rain Fall | 2009 | performer: "This Time" / writer: "This Time" - as John Stephens | |
| Caras & Bocas | 2009 | TV Series performer: "No Other Love" / writer: "No Other Love" | |
| The 81st Annual Academy Awards | 2009 | TV Special performer: "Down to Earth" | |
| Grand Theft Auto IV: The Lost and Damned | 2009 | Video Game performer: "Green Light" / writer: "Green Light" - as John Stephens | |
| X Factor | 2009 | TV Series writer - 1 episode | |
| He's Just Not That Into You | 2009 | performer: "Stay with Me By the Sea" | |
| Bride Wars | 2009 | writer: "Pretty Please Love Me" - as John Stephens | |
| A Colbert Christmas: The Greatest Gift of All! | 2008 | TV Movie performer: "Nutmeg", " What's So Funny 'bout Peace, Love And Understanding" | |
| Soul Men | 2008 | performer: "I'm Your Puppet" | |
| Ghost Whisperer | 2008 | TV Series writer - 1 episode | |
| So You Think You Can Dance Canada | 2008 | TV Series performer - 1 episode | |
| John Legend: Live from Philadelphia | 2008 | Video documentary performer: "Intro", "Maxine's Interlude", "Do U Wanna Ride", "Heaven", "Stereo", "Let's Get Lifted", "Alright", "Don't Have To Know", "Number One", "Save Room", "Please Baby Don't", "Where Did My Baby Go?", "Where Is The Love?", "Spottie Ottie Interlude", "I Can Change", "I Want You She's So Heavy", "Slow Dance", "Dance To The Music", "Another Again", "Again", "PDA/Rock Creek Park", "Used To Love U", "Ordinary People", "Coming Home", "Show Me", "So High" | |
| Sesame Street | 2007 | TV Series performer - 1 episode | |
| August Rush | 2007 | performer: "Someday" / producer: "Someday" / writer: "Someday" - as J. Stephens | |
| Idols | 2007 | TV Series writer - 1 episode | |
| Bones | 2007 | TV Series performer - 1 episode | |
| Pride | 2007 | performer: "DARE TO DREAM" / writer: "DARE TO DREAM" | |
| Las Vegas | 2007 | TV Series performer - 1 episode | |
| Tony Bennett: An American Classic | 2006 | TV Special performer: "Sing, You Sinners" | |
| Ha-Shminiya | 2006 | TV Series performer - 1 episode | |
| Tony Bennett: Duets - The Making of an American Classic | 2006 | Video performer: "Sing, You Sinners" | |
| Idol | 2006 | TV Series writer - 1 episode | |
| The Second Chance | 2006 | performer: "REFUGE WHEN IT'S COLD OUTSIDE" / writer: "REFUGE WHEN IT'S COLD OUTSIDE" - as John Stephens | |
| The 48th Annual Grammy Awards | 2006 | TV Special performer: "Coming Home" / writer: "Coming Home" - as John Stephens | |
| Idols! | 2005-2006 | TV Series writer - 2 episodes | |
| John Legend: Live at the House of Blues | 2005 | Video performer: "Intro", "Get Lifted", "Alright", "She Don't Have To Know", "Number One", "Do It Again", "Live It Up", "Medley", "Selfish", "I Can Change", "Used To Love You", "Again", "Ordinary People", "So High", "Stay With You", "Refuge" | |
| Idols | 2005 | TV Series writer - 2 episodes | |
| Dave Chappelle's Block Party | 2005 | Documentary performer: "Jesus Walks" | |
| Underclassman | 2005 | performer: "Ride Ride" / writer: "Ride Ride" - as John Stephens | |
| Crossing Jordan | 2005 | TV Series performer - 1 episode | |
| Idol - Jakten på en superstjerne | 2005 | TV Series writer - 1 episode | |
| Be Cool | 2005 | writer: "Believer" | |
| Hitch | 2005/I | performer: "Don't You Worry 'bout a Thing" 1973 | |
| Coach Carter | 2005 | "I Changed My Mind" | |
| The Rundown | 2003 | writer: "The Boogie That Be" - as John Stephens | |
Producer
| Title | Year | Status | Character |
| --- | --- | --- | --- |
| Monster | 2017/II | executive producer post-production | |
| Famewhore | | TV Series executive producer announced | |
| Neal Brennan: 3 Mics | 2017 | TV Special executive producer | |
| Underground | 2016-2017 | TV Series executive producer - 20 episodes | |
| Sing It On | 2015-2016 | TV Series executive producer - 16 episodes | |
| La La Land | 2016/I | executive producer | |
| Southside with You | 2016 | executive producer | |
| The Infamous | 2016 | TV Movie executive producer | |
| Breaking Through | 2015 | executive producer | |
| Can You Dig This | 2015 | Documentary executive producer | |
| Southern Rites | 2015 | Documentary executive producer | |
| Dateline NBC | 2015 | TV Series documentary producer - 1 episode | |
| Independent Lens | 2013 | TV Series documentary executive producer - 1 episode | |
| The House I Live In | 2012 | Documentary executive producer | |
Actor
| Title | Year | Status | Character |
| --- | --- | --- | --- |
| Ariana Grande & John Legend: Beauty and the Beast | 2017 | Video short | John Legend |
| La La Land | 2016/I | | Keith |
| Soul Men | 2008 | | Marcus Hooks |
| Curb Your Enthusiasm | 2007 | TV Series | John Legend |
| The 8th Annual 'A Home for the Holidays' | 2006 | TV Movie | |
| American Dreams | 2005 | TV Series | Stevie Wonder |
| Loverboy | 2005 | | Memphis Parking Lot Donor (as John Stephens) |
Music Department
| Title | Year | Status | Character |
| --- | --- | --- | --- |
| Southside with You | 2016 | executive music producer | |
| The 87th Annual Academy Awards | 2015 | TV Special featuring | |
| Dateline NBC | 2015 | TV Series documentary composer - 1 episode | |
| Waiting for 'Superman' | 2010 | Documentary Writer and Performer of "Shine" | |
Composer
| Title | Year | Status | Character |
| --- | --- | --- | --- |
| Big Sean Feat. Kanye West & John Legend: One Man Can Change the World | 2015 | Video short music by | |
| John Legend: You & I (Nobody in the World) | 2014 | Video short | |
Writer
| Title | Year | Status | Character |
| --- | --- | --- | --- |
| Live with John Legend | 2012 | TV Special | |
Sound Department
| Title | Year | Status | Character |
| --- | --- | --- | --- |
| Kanye West: College Dropout - Video Anthology | 2005 | Video documentary sound designer - segment "Two Words" | |
Thanks
| Title | Year | Status | Character |
| --- | --- | --- | --- |
| It's a Man's World | 2017 | Short special thanks completed | |
| As Written: Melanie Fiona | 2012 | TV Mini-Series documentary special thanks - 2012 | |
| Be Cool | 2005 | thanks | |
Self
| Title | Year | Status | Character |
| --- | --- | --- | --- |
| The 2016 NBA Finals | 2016 | TV Mini-Series | Himself - National Anthem Singer |
| Today | 2014-2016 | TV Series | Himself - Guest / Himself - Musical Guest |
| The Fashion Fund | 2016 | TV Series | Himself |
| Kocktails with Khloé | 2016 | TV Series | Himself |
| Jimmy Kimmel Live! | 2005-2016 | TV Series | Himself / Himself - Musical Guest / Himself - The 2008 Grammy Awards |
| The 88th Annual Academy Awards | 2016 | TV Special | Himself - Presenter: Best Original Song |
| BNow! | 2016 | TV Series | Himself - Artist |
| The 58th Annual Grammy Awards | 2016 | TV Movie | Himself - Performer |
| The Insider | 2014-2016 | TV Series | Himself |
| The 47th NAACP Image Awards | 2016 | TV Movie | Himself - Honoree / performer |
| Michael Jackson's Journey from Motown to Off the Wall | 2016 | Documentary | Himself |
| Black Women in Hollywood Awards | 2015 | TV Special | Himself |
| Taylor Swift: The 1989 World Tour Live | 2015 | Video | Himself |
| Taraji and Terrence's White Hot Holidays | 2015 | TV Movie | Himself |
| Sinatra 100: An All-Star Grammy Concert | 2015 | TV Movie | Himself - Performer |
| Shining a Light: A Concert for Progress on Race in America | 2015 | TV Movie | Himself |
| FabLife | 2015 | TV Series | Himself / Himself - Guest |
| The Late Show with Stephen Colbert | 2015 | TV Series | Himself - Musical Guest |
| Rock in Rio | 2015 | TV Series | Himself - Performer |
| LiveXLive Presents Rock in Rio | 2015 | TV Movie | Himself |
| 2015 MTV Video Music Awards | 2015 | TV Special | Himself - Presenter |
| CBS News Sunday Morning | 2015 | TV Series | Himself / Himself - Singer / Songwriter |
| Hollywood Game Night | 2014-2015 | TV Series | Himself - Celebrity Player |
| The View | 2005-2015 | TV Series | Himself |
| Red Nose Day | 2015 | TV Special | Himself |
| Pop Wrapped TV | 2015 | TV Series documentary | Himself |
| 2015 Billboard Music Awards | 2015 | TV Special | Himself - Performer |
| Live with Kelly and Michael | 2013-2015 | TV Series | Himself - Musical Guest / Himself |
| Why Not Us? | 2015 | Documentary | Himself |
| John Legend Dog Wedding | 2015 | TV Short | Himself |
| Comedy Central Roast of Justin Bieber | 2015 | TV Movie | Himself - Audience Member (uncredited) |
| One Night for One Drop | 2015 | TV Movie | Himself |
| The 87th Annual Academy Awards | 2015 | TV Special | Himself - Performer: Glory and Winner: Best Original Song (as John Stephens) |
| Stevie Wonder Songs in the Key of Life an All Star Grammy Salute | 2015 | TV Movie | Himself - Performer |
| The 57th Annual Grammy Awards | 2015 | TV Special | Himself - Performer |
| The Late Late Show with Craig Ferguson | 2015 | TV Series | Himself - Musical Guest |
| Weekend Today | 2015 | TV Series | Himself |
| 72nd Golden Globe Awards | 2015 | TV Special | Himself - Winner |
| Dateline NBC | 2015 | TV Series documentary | Himself - Lead Artist |
| How to Make a Man | 2014 | TV Special documentary | Himself |
| The X Factor South Africa | 2014 | TV Series | Himself - Special Guest |
| Skavlan | 2014 | TV Series | Himself - Guest |
| CMT Crossroads | 2014 | TV Series | |
| Snack Off | 2014 | TV Series | Himself |
| Yahoo! Live | 2014 | TV Series | Himself |
| BET Awards 2014 | 2014 | TV Special | Himself |
| 2014 CMT Music Awards | 2014 | TV Special | Himself |
| E! News | 2014 | TV Series | Himself |
| 2014 Billboard Music Awards | 2014 | TV Special | Himself - Performer |
| A MusiCares Tribute to Bruce Springsteen | 2014 | Video | |
| The Queen Latifah Show | 2014 | TV Series | Himself |
| C à vous | 2014 | TV Series | Himself |
| Dish Nation | 2014 | TV Series | |
| The Night That Changed America: A Grammy Salute to the Beatles | 2014 | TV Special | Himself |
| The Jonathan Ross Show | 2014 | TV Series | Himself |
| Sports Illustrated Swimsuit: 50 Years of Beautiful | 2014 | TV Special | |
| The 56th Annual Grammy Awards | 2014 | TV Special | Himself - Performer / Presenter |
| VEVO Go Shows | 2014 | TV Series | Himself |
| Playing It Forward: John Legend | 2013 | Short | Himself |
| Conan | 2013 | TV Series | Himself - Musical Guest |
| Bethenny | 2013 | TV Series | Himself |
| The Wendy Williams Show | 2013 | TV Series | Himself - Guest |
| Big Morning Buzz Live | 2013 | TV Series | Himself - Musical Guest |
| This Morning | 2008-2013 | TV Series | Himself - Performer |
| Chelsea Lately | 2013 | TV Series | Himself - Guest |
| Late Show with David Letterman | 2006-2013 | TV Series | Himself - Musical Guest / Himself |
| At Home with John Legend | 2013 | Short | Himself |
| Hollywood Bowl Opening Night Gala | 2013 | Video | Himself |
| Oprah's Next Chapter | 2013 | TV Series | Himself |
| The Sound of Change Live | 2013 | TV Special | Himself |
| TED Talks Education | 2013 | TV Movie documentary | Himself - Host |
| Project Runway | 2013 | TV Series | Himself - Guest Judge |
| The 55th Annual Grammy Awards | 2013 | TV Special | Himself - Nominee |
| Soul Power! | 2013 | TV Series documentary | Himself, musician, vocalist |
| CMA Country Christmas | 2012 | TV Movie | Himself |
| Culture List | 2012 | TV Series | Himself |
| 2012 Soul Train Awards | 2012 | TV Special | Himself |
| Global Citizen Festival | 2012 | TV Movie | Himself |
| Duets | 2012 | TV Series | Himself - Judge |
| Bizarre Foods with Andrew Zimmern | 2012 | TV Series | Himself |
| The Savoy King: Chick Webb & the Music That Changed America | 2012 | Documentary | Duke Ellington (voice) |
| The 2012 Billboard Music Awards | 2012 | TV Special | Himself |
| TMZ on TV | 2007-2012 | TV Series | Himself |
| Finding Your Roots with Henry Louis Gates, Jr. | 2012 | TV Series documentary | Himself |
| 10th Annual TV Land Awards | 2012 | TV Special | Himself |
| Late Night with Jimmy Fallon | 2010-2012 | TV Series | Himself - Musical Guest / Himself - Guest Musician |
| Ali 70 from Las Vegas | 2012 | TV Movie | Himself |
| Live with John Legend | 2012 | TV Special | Himself / Host |
| Cookies & Cocktails | 2011 | TV Movie | Himself |
| Countdown to the American Music Awards | 2011 | TV Special | Himself |
| The Oprah Winfrey Show | 2006-2011 | TV Series | Himself |
| Unite for Japan | 2011 | Short | Himself |
| Broke* | 2011 | Documentary | Himself |
| The 2011 Rock and Roll Hall of Fame Induction Ceremony | 2011 | TV Movie | Himself |
| Royal Pains | 2011 | TV Series | Himself |
| The Tonight Show with Jay Leno | 2005-2011 | TV Series | Himself - Musical Guest / Himself / Himself - At the AMAs |
| The 53rd Annual Grammy Awards | 2011 | TV Special | Himself - Presenter |
| Tavis Smiley | 2005-2011 | TV Series | Himself |
| In Performance at the White House the Motown Sound | 2011 | TV Movie | Himself - Singer |
| 16th Annual Critics' Choice Movie Awards | 2011 | TV Movie documentary | Himself - Performer |
| Extreme Makeover: Home Edition | 2010 | TV Series | Himself |
| The 4th Annual CNN Heroes: An All-Star Tribute | 2010 | TV Movie documentary | Himself - Performer |
| 2010 American Music Awards | 2010 | TV Special | Himself - Presenter |
| The Colbert Report | 2008-2010 | TV Series | Himself / Himself - Guest |
| Dancing with the Stars | 2008-2010 | TV Series | Himself - Performer / Himself |
| The Rally to Restore Sanity and/or Fear | 2010 | TV Special | Himself |
| The Mo'Nique Show | 2010 | TV Series | Himself |
| Music | 2010 | Documentary | Himself |
| The Xtra Factor | 2010 | TV Series | Himself |
| MaDiWoDoVrijdagShow | 2010 | TV Series | Himself - Performer |
| The Hour | 2010 | TV Series | Himself |
| The 2010 Miss Universe Pageant | 2010 | TV Special | Himself - Musical Guest |
| BET Awards 2010 | 2010 | TV Special | Himself |
| 2010 FIFA World Cup Kick-Off Celebration Concert | 2010 | TV Special | Himself |
| Gulf Aid: Concert for the Coast | 2010 | TV Movie | Himself |
| America: The Story of Us | 2010 | TV Series documentary | Himself |
| Dow Live Earth Run for Water | 2010 | TV Special | Himself |
| 41st NAACP Image Awards | 2010 | TV Special | Himself |
| VH1 Rock Docs | 2010 | TV Series | Himself |
| John Legend Evolver Tour 2009: Live from the Greek Theatre at UC Berkeley | 2010 | TV Special | Himself - Performer |
| The Jay Leno Show | 2010 | TV Series | Himself |
| The 52nd Annual Grammy Awards | 2010 | TV Special | Himself |
| Hope for Haiti Now: A Global Benefit for Earthquake Relief | 2010 | TV Movie documentary | Himself - Performer |
| John Legend Wishes Zindi Mandela a Happy 50th Birthday | 2010 | TV Movie | Himself |
| The People Speak | 2009 | Documentary | Himself |
| The 25th Anniversary Rock and Roll Hall of Fame Concert | 2009 | TV Special | Himself |
| Austin City Limits Music Festival | 2009 | TV Special | |
| 'TV One Night Only: Live from the Essence Music Festival' | 2009 | TV Movie | Himself |
| Mike & Mike | 2009 | TV Series | Himself - Co-Host |
| Soundtrack for a Revolution | 2009 | Documentary | Himself - Performer |
| X Factor | 2009 | TV Series | Himself - Performer |
| The Paul O'Grady Show | 2009 | TV Series | Himself |
| The 81st Annual Academy Awards | 2009 | TV Special | Himself - Performer (song "Down to Earth") |
| The 51st Annual Grammy Awards | 2009 | TV Special | Himself - Presenter |
| We Are One: The Obama Inaugural Celebration at the Lincoln Memorial | 2009 | TV Special | Himself |
| A Night for Vets: An MTV Concert for the Brave | 2008 | TV Special | Himself |
| Top 40 Videos of 2008 | 2008 | TV Movie | Himself |
| Late Night with Conan O'Brien | 2006-2008 | TV Series | Himself / Himself - Musical Guest |
| The 2nd Annual CNN Heroes: An All-Star Tribute | 2008 | TV Movie | Himself - Performer |
| A Colbert Christmas: The Greatest Gift of All! | 2008 | TV Movie | Himself |
| The 9th Annual Latin Grammy Awards | 2008 | TV Special | Himself - Performer |
| The Best Hit USA | 2005-2008 | TV Series | Himself |
| Quelli che... il calcio | 2008 | TV Series | Himself - Performer |
| MOBO Awards 2008 | 2008 | TV Special | Himself |
| Happy Hour | 2008 | TV Series | Himself |
| 2008 MTV Video Music Awards | 2008 | TV Special | Himself |
| BET Awards 2008 | 2008 | TV Special | Himself - Presenter |
| American Idol | 2008 | TV Series | Himself |
| John Legend: Live from Philadelphia | 2008 | Video documentary | Himself - Performer |
| WrestleMania XXIV | 2008 | TV Special | Himself |
| Making of a Legend | 2008 | Video documentary | |
| The BET Honors | 2008 | TV Movie | Himself - Performer |
| The 50th Annual Grammy Awards | 2008 | TV Special | Himself |
| Yes We Can | 2008 | Video short | Himself |
| An Evening of Stars: Tribute to Smokey Robinson | 2008 | TV Movie | Himself |
| Movies Rock | 2007 | TV Movie | Himself |
| Control Room Presents | 2007 | TV Series | Himself |
| Live Earth | 2007 | TV Special documentary | Himself |
| Taratata | 2007 | TV Series | Himself |
| Wetten, dass..? | 2007 | TV Series | Himself |
| Happy Birthday Elton! From Madison Square Garden, New York | 2007 | TV Movie | Himself |
| O Access | 2007 | TV Series | Himself |
| Festival di Sanremo | 2007 | TV Series | Himself - Performer |
| The 49th Annual Grammy Awards | 2007 | TV Special | Himself - Performer |
| Pepsi Smash Superbowl Bash | 2007 | TV Special | Himself |
| Las Vegas | 2007 | TV Series | Himself |
| Nokia New Year's Eve | 2006 | TV Movie | Himself |
| Nobel Peace Prize Concert | 2006 | TV Movie | Himself |
| The Tyra Banks Show | 2006 | TV Series | Himself |
| Tony Bennett: An American Classic | 2006 | TV Special | Himself - Performer |
| Chancers | 2006 | TV Series documentary | Himself |
| The Wendy Williams Experience | 2006 | TV Series | Himself |
| The Sharon Osbourne Show | 2006 | TV Series | Himself - Performer |
| Later... With Jools Holland | 2005-2006 | TV Series | Himself (also Interview) / Himself |
| Tony Bennett: Duets - The Making of an American Classic | 2006 | Video | Himself |
| 2006 MTV Video Music Awards | 2006 | TV Special | Himself - Audience (uncredited) |
| John Legend at Bowery Ballroom, NYC | 2006 | TV Movie | Himself |
| JCPenney Jam: The Concert for America's Kids | 2006 | TV Special | Himself - Performer |
| Sesame Street | 2006 | TV Series | Himself |
| DJ Khaled Makes a Video: Grammy Family | 2006 | TV Special | |
| Ohio Players | 2006 | Video documentary short | Himself |
| September in Brooklyn: The Making of 'Block Party' | 2006 | Video documentary short | Himself |
| Legends Ball | 2006 | TV Movie documentary | Himself |
| The 20th Annual Soul Train Music Awards | 2006 | TV Special | Himself |
| The 48th Annual Grammy Awards | 2006 | TV Special | Himself |
| Peapod Benefit Concert | 2006 | TV Movie | Himself |
| Music Cares Person of the Year: Brian Wilson | 2005 | TV Special | Himself - Performer |
| The 10th Annual Soul Train Lady of Soul Awards | 2005 | TV Special | Himself |
| The Kennedy Center Honors: A Celebration of the Performing Arts | 2005 | TV Special | Himself - Performer |
| The Record of the Year 2005 | 2005 | TV Special | Himself - Performer |
| Total Request Live | 2005 | TV Series | Himself |
| John Legend: Live at the House of Blues | 2005 | Video | Himself - Performer |
| Come Together Now | 2005 | Video documentary short | Himself |
| MTV Europe Music Awards 2005 | 2005 | TV Special | Himself - Presenter |
| 25 Strong: The BET Silver Anniversary Special | 2005 | TV Special | Himself - Performer |
| MOBO Awards 2005 | 2005 | TV Special | Himself |
| Dave Chappelle's Block Party | 2005 | Documentary | Himself |
| 2005 MTV Video Music Awards | 2005 | TV Special | Himself - Presenter |
| Def Poetry | 2005 | TV Series documentary | Himself |
| Top of the Pops NL | 2005 | TV Series | Himself |
| John Legend: Get Lifted | 2005 | Video short | Himself |
| Barend en Van Dorp | 2005 | TV Series | Himself - Performer |
| Be | 2005 | Video documentary short | Himself |
| Save the Music Concert | 2005 | TV Movie | Himself - Performer |
| The Drop | 2005 | TV Series | Himself |
| Parkinson | 2005 | TV Series | Himself |
| Kanye West: College Dropout - Video Anthology | 2005 | Video documentary | Himself (segment "The New Workout Plan") |
| Først & sist | 2005 | TV Series | Himself |
| American Express Jam Sessions | 2005 | TV Movie | Himself |
| Soul Train | 2005 | TV Series | Himself |
| The 47th Annual Grammy Awards | 2005 | TV Special | Himself - Performer |
| The 10th Annual Walk of Fame Honoring Smokey Robinson | 2004 | TV Movie | Himself |
| Chappelle's Show | 2004 | TV Series | Himself |
| AOL Sessions | 2002 | TV Series | Himself / performer |
| The Nightly Show | 2017 | TV Series | Himself |
| Entertainment Tonight | 2008-2017 | TV Series | Himself / Himself - Producer, Breaking Through |
| Breakfast | 2008-2017 | TV Series | Himself |
| Close Up with the Hollywood Reporter | 2017 | TV Series | Himself |
| E! Live from the Red Carpet | 2008-2017 | TV Series | Himself / Himself - After Party Press Room / Himself - After Party Trophy Room / ... |
| The 89th Annual Academy Awards | 2017 | TV Special | Himself - Performer: City of Stars and Audition (The Fools Who Dream) |
| The 59th Annual Grammy Awards | 2017 | TV Special | Himself - Performer |
| The 48th NAACP Image Awards | 2017 | TV Special | Himself - Performance |
| Super Bowl LI | 2017 | TV Special | Himself |
| Made in Hollywood | 2016-2017 | TV Series | Himself |
| Extra | 2008-2017 | TV Series | Himself |
| 23rd Annual Screen Actors Guild Awards | 2017 | TV Special | Himself - Presenter |
| Access Hollywood | 2016-2017 | TV Series | Himself |
| The Tonight Show Starring Jimmy Fallon | 2015-2017 | TV Series | Himself - Musical Guest / Himself - Behind the Lyrics |
| The 74th Golden Globe Awards | 2017 | TV Special documentary | Himself - Presenter |
| Heaven | 2017/II | Short | Himself |
| Dick Clark's New Years Rockin' Eve with Ryan Seacrest 2017 | 2016 | TV Movie | Himself |
| Le gros journal | 2016 | TV Series | Himself |
| Quotidien | 2016 | TV Series | Himself |
| Loose Women | 2016 | TV Series | Himself |
| Watch What Happens: Live | 2012-2016 | TV Series | Himself / Himself - Guest |
| The Daily Show | 2015-2016 | TV Series | Himself |
| The Late Late Show with James Corden | 2016 | TV Series | Himself |
| Good Morning America | 2013-2016 | TV Series | Himself - Musical Guest / Himself |
| Real Time with Bill Maher | 2006-2016 | TV Series | Himself / Himself - Guest |
| The X Factor | 2014-2016 | TV Series | Himself - Performer / Himself / Himself - Special Guest |
| The Last Leg | 2016 | TV Series | Himself |
| Ellen: The Ellen DeGeneres Show | 2005-2016 | TV Series | Himself / Himself - Musical Guest |
| 2016 Election Night Viewing Party | 2016 | TV Movie | Himself |
| Lip Sync Battle Preshow | 2016 | TV Series | Himself |
| Lip Sync Battle | 2015-2016 | TV Series | Himself / Himself - Competitor |
| WGN Morning News | 2016 | TV Series | Himself |
| Greatest Hits | 2016 | TV Series | Himself |
Archive Footage
| Title | Year | Status | Character |
| --- | --- | --- | --- |
| Extra | 2015-2017 | TV Series | Himself |
| Entertainment Tonight | 2015-2017 | TV Series | Himself |
| Good Morning Britain | 2017 | TV Series | Himself |
| Access Hollywood | 2016-2017 | TV Series | Himself |
| The Insider | 2014-2017 | TV Series | Himself |
| Lorraine | 2017 | TV Series | Himself |
| Inside Edition | 2015-2016 | TV Series documentary | Himself |
| FabLife | 2016 | TV Series | Himself |
| Live with Kelly and Michael | 2014-2015 | TV Series | Himself / Himself - Musical Guest |
| 60 Minutes | 2015 | TV Series documentary | Himself - Musician (segment "Selma") |
| Real Time with Bill Maher | 2012 | TV Series | Himself |
| Democracy Now! | 2009 | TV Series | Himself |
| Sesame Street | 2007 | TV Series | Himself |
| Soul Britannia | 2007 | TV Mini-Series documentary | Himself |
| Top of the Pops NL | 2005 | TV Series | Himself |
Awards
Won Awards
| Year | Award | Ceremony | Nomination | Movie |
| --- | --- | --- | --- | --- |
| 2016 | Grammy | Grammy Awards | Best Song Written for Visual Media | Selma (2014) |
| 2015 | Oscar | Academy Awards, USA | Best Achievement in Music Written for Motion Pictures, Original Song | Selma (2014) |
| 2015 | Golden Globe | Golden Globes, USA | Best Original Song - Motion Picture | Selma (2014) |
| 2015 | BET Award | BET Awards | Best Collaboration | |
| 2015 | Black Reel | Black Reel Awards | Outstanding Original Song | Selma (2014) |
| 2015 | Critics Choice Award | Broadcast Film Critics Association Awards | Best Song | Selma (2014) |
| 2015 | GFCA Award | Georgia Film Critics Association (GFCA) | Best Original Song | Selma (2014) |
| 2015 | Gold Derby Award | Gold Derby Awards | Original Song | Selma (2014) |
| 2015 | Image Award | Image Awards | Outstanding Music Video | John Legend: You & I (Nobody in the World) (2014) |
| 2015 | INOCA | International Online Cinema Awards (INOCA) | Best Original Song | Selma (2014) |
| 2015 | VMA | MTV Video Music Awards (VMA) | Best Video with a Social Message | |
| 2014 | AAFCA Award | African-American Film Critics Association (AAFCA) | Best Music | Selma (2014) |
| 2014 | ACCA | Awards Circuit Community Awards | Best Original Song | Selma (2014) |
| 2013 | Black Reel | Black Reel Awards | Best Song | Django Unchained (2012) |
| 2012 | SLFCA Award | St. Louis Film Critics Association, US | Best Music | Django Unchained (2012) |
| 2011 | Black Reel | Black Reel Awards | Best Song | Waiting for 'Superman' (2010) |
| 2011 | Grammy | Grammy Awards | Best R&B Album | |
| 2011 | Grammy | Grammy Awards | Best Traditional R&B Vocal Performance | |
| 2011 | Grammy | Grammy Awards | Best R&B Song | For the song "Shine." |
| 2010 | BET Award | BET Awards | Humanitarian Award | |
| 2009 | Grammy | Grammy Awards | Best R&B Performance by a Duo or Group with Vocals | |
| 2007 | Grammy | Grammy Awards | Best R&B Vocal Performance by a Duo or Group | |
| 2007 | Grammy | Grammy Awards | Best Male R&B Vocal Performance | For the song "Heaven." |
| 2006 | Grammy | Grammy Awards | Best New Artist | |
| 2006 | Grammy | Grammy Awards | Best R&B Album | For the album "Get Lifted." |
| 2006 | Grammy | Grammy Awards | Best Male R&B Vocal Performance | For the song "Ordinary People." |
Nominated Awards
| Year | Award | Ceremony | Nomination | Movie |
| --- | --- | --- | --- | --- |
| 2017 | Black Reel | Black Reel Awards | Outstanding Original Song | Southside with You (2016) |
| 2016 | Dorian Award | Gay and Lesbian Entertainment Critics Association (GALECA) | TV Musical Moment of the Year | The Oscars (2015) |
| 2016 | Grammy | Grammy Awards | Best Rap/Sung Collaboration | |
| 2016 | Grammy | Grammy Awards | Best Rap/Sung Collaboration | |
| 2016 | Grammy | Grammy Awards | Best Rap Song | |
| 2016 | Image Award | Image Awards | Outstanding Duo, Group or Collaboration | |
| 2015 | BET Award | BET Awards | Best Male R&B/Pop Artist | |
| 2015 | BET Award | BET Awards | Video of the Year | |
| 2015 | Grammy | Grammy Awards | Best Pop Solo Performance | For the song "All of Me (Live)." |
| 2015 | Grammy | Grammy Awards | Best Rap Song | |
| 2015 | HFCS Award | Houston Film Critics Society Awards | Best Original Song | Selma (2014) |
| 2015 | Image Award | Image Awards | Outstanding Male Artist | |
| 2015 | IFC Award | Iowa Film Critics Awards | Best Song | Selma (2014) |
| 2015 | OFTA Film Award | Online Film & Television Association | Best Music, Original Song | Selma (2014) |
| 2015 | People's Choice Award | People's Choice Awards, USA | Favorite Male Artist | |
| 2015 | People's Choice Award | People's Choice Awards, USA | Favorite R&B Artist | |
| 2015 | World Soundtrack Award | World Soundtrack Awards | Best Original Song Written Directly for a Film | Selma (2014) |
| 2014 | BET Award | BET Awards | Best Male R&B/Pop Artist | |
| 2014 | Grammy | Grammy Awards | Best R&B Album | For the album "Love in the Future." |
| 2014 | VMA | MTV Video Music Awards (VMA) | Best Male Video | For the video "All of Me." |
| 2013 | Black Reel | Black Reel Awards | Best Song | Think Like a Man (2012) |
| 2013 | Grammy | Grammy Awards | Best Rap/Sung Collaboration | |
| 2013 | INOCA | International Online Cinema Awards (INOCA) | Best Original Song | Django Unchained (2012) |
| 2011 | Critics Choice Award | Broadcast Film Critics Association Awards | Best Song | Waiting for 'Superman' (2010) |
| 2011 | Grammy | Grammy Awards | Best Rap/Sung Collaboration | |
| 2011 | OFTA Film Award | Online Film & Television Association | Best Music, Original Song | Waiting for 'Superman' (2010) |
| 2010 | DFCS Award | Denver Film Critics Society | Best Original Song | Waiting for 'Superman' (2010) |
| 2010 | Grammy | Grammy Awards | Best Male Pop Vocal Performance | For the song "This Time." |
| 2010 | HFCS Award | Houston Film Critics Society Awards | Best Original Song | Waiting for 'Superman' (2010) |
| 2009 | Grammy | Grammy Awards | Best Rap/Sung Collaboration | |
| 2009 | Grammy | Grammy Awards | Song of the Year | |
| 2007 | Grammy | Grammy Awards | Best Male Pop Vocal Performance | For the song "Save Room." |
| 2006 | Grammy | Grammy Awards | Song of the Year | |
| 2006 | Grammy | Grammy Awards | Best Rap/Sung Collaboration | |
| 2006 | Grammy | Grammy Awards | Best R&B Vocal Performance by a Duo or Group | |
| 2006 | Grammy | Grammy Awards | Best Traditional R&B Vocal Performance | For the song "Stay with You." |
Source:
IMDb
,
Wikipedia