Venezuelan actress and model Daniela Navarro Santodomingo was born under the zodiac sign Pisces in Caracas, Venezuela, on 27 February 1983. She has 18 acting credits, and is perhaps still known best for portraying Clara Salvatierra in all 85 episodes of the 2012 crime action series "Fearless Heart", which starred Aylin Mujica and Jose Luis Resendez, and follows a woman who wants to have her revenge on those who've wronged her family; the series won a 2013 ASCAP Film and Television Music Award for Top Television Series.
Education and early life
Daniela was raised in Caracas by her parents about whom she avoids speaking in her interviews because they prefer to stay away from media; as Daniela hasn't spoken of having siblings, most of her fans believe that she's an only child.
She was 13 when she launched her acting career, appearing in all three episodes of the comedy series "Asi es la Vida", which were released in 1998 when she was 15; the series starred Francisco Marino and Gaby Espino, but failed to attract any attention.
Daniela studied at a local high school, and was passionate about several activities during her time there, as she took dance lessons, sang and played tennis; she matriculated in 2001, and then began pursuing an acting career rather than enrolling at college.
Roles in TV series
Daniela played Marivi in two episodes of the 2002 romantic drama "Lejana Como el Viento", and the year 2004 saw her portray Padira Paz in an episode of the popular crime horror "Estrambotica Anastasia", which starred Norkys Batista and Juan Pablo Raba, and follows a beautiful woman who comes from a poor family, and who's now earned millions of dollars by pulling a jewelry company out of bankruptcy.
In 2006, Daniela portrayed Chacha Martinez in three episodes of the romantic drama "Por Todo lo Alto", and the year 2009 saw her play Fabiana Paredes Bustamante in an episode of the romantic comedy "Tomasa Tequiero". In 2010, Daniela played a supporting character in the drama "Si Me Miran Tus Ojos", and the year 2012 saw her portray Mariela 'Marielita' Campos Miranda in the romantic drama "Passions of the Heart", which starred Guy Ecker and Marlene Favela, and follows poor foreman Armando Marcano and wealthy heiress Patricia Campos Miranda who've fallen in love.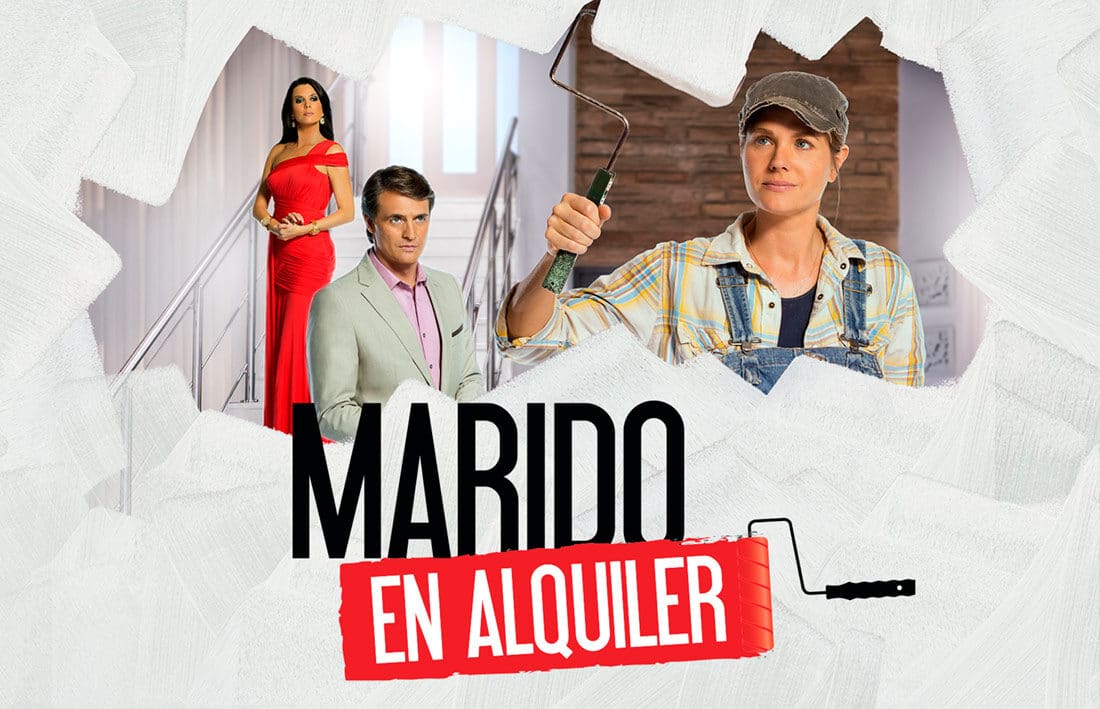 In 2013 and 2014, Daniela starred as Barbara Gonzalez in 112 episodes of the romantic drama "Marido En Alquiler", which also starred Sarah Mintz and Sonya Smith, and follows the life of a woman who earns for a living by being a car mechanic.
In 2014 and 2015, Daniela portrayed one of the lead characters Patricia Rubio in 133 episodes of the drama "Tierra de Reyes", which starred Sonya Smith and Aaron Diaz, and follows three brothers who've fallen in love with three daughters of their enemy; the series won a 2017 French Soap Opera Award for Best Telenovela.
In 2017, Daniela appeared in the episode "Solos" of the drama "Milagros de Navidad", and the year 2018 saw her star as Antonia Cadenas in 54 episodes of the drama mini-series "Mi Familia Perfecta", which also starred Gala Montes and Jorge Luis Moreno, and follows five siblings who have to survive on their own now that their mother's been deported back to Mexico and father has died.
Daniela's since had only two roles: she played Rosy in the 2020 episode "La Guerra en Casa" of the drama "Decisions: Some Win and Others Lose", and Hilda Santander in four episodes of the 2020 comedy "100 Dias Para Enamorarnos".
Daniela hasn't had any roles in the past three years, but hasn't officially retired from acting.
Roles in movies
Daniela's appeared in only a single movie: she played Maria Bendita in the 2008 romantic drama "Pension Amalia", which starred Carlos Guillermo Haydon and Chantal Baudaux, and was directed by Otto Rodriguez; it follows the lives of several young adults.
La actriz venezolana Daniela Navarro ganó como "Mejor Actriz de Reparto" #PremiosTuMundo @DaniNavarroTV pic.twitter.com/1nXTPLEQNg

— 2001online (@2001OnLine) August 21, 2015
Other credits
Daniela was featured in a 2010 episode of the talk-show "Guerra de los Sexos".
She sang various songs in the 2014 series "Tierra de Reyes", including "Reina de la Noche", "Amor Escondido" and "Vete, Vete".
Daniela's to be featured in the upcoming TV special "What's Up Alicia".
Love life and relationships
Daniela rarely speaks about her love life in public but it's still widely known that she was a married woman.
She began dating Venezuelan actor Carlos Areazza in 2007, after having met him on the set of a TV series; the two uploaded many pictures onto their social media accounts which featured them together. They moved in together in 2009, and eventually exchanged vows in a small and private ceremony on 24 September 2011, attended by less than 100 of their family members and friends.
The two had no children together, and this is widely believed to be because both Daniela and Carlos wanted to focus on their careers; they split their time between Maroni and Kumaka,  but divorced sometime in mid-2010s.
There are no other men whom Daniela's perhaps dated, that we know about; she seems to be unattached as of September 2023, was once married to Carlos Arreaza, and doesn't have children.
Some sources mistakenly claim that Daniela wasn't married to Carlos but rather to Hercules Kyriakou.
Interesting facts and hobbies
Daniela moved in with her maternal grandmother Columbite upon completing her high school education so that she wouldn't have to pay rent while working on her way up in the film industry.
She's described herself as introverted.
More than 1.3 million people are following Daniela on Instagram today, and she's posted over 5,700 pictures and videos onto the network; most of these show Daniela during her everyday life, whether she's stretching at her home, appearing in her TV series, or spending time with friends.
One of Daniela's favorite actresses is Gaby Espino, and some of her favorite movies include "40 Years Young", "My Brother's Wife" and "Mas Sabe el Diablo: El Prier Golpe".
Appearance and net worth
Daniela's age is 40. She has brown eyes and black hair, weighs around 110lbs (50kgs), and is 5ft 3ins (1.6m) tall.
Daniela's net worth's been estimated at over $1 million, as of September 2023.