• Beau Cassidy is an American singer, songwriter and the son of late actor, singer, guitarist and songwriter David Cassidy.
• He has a net worth of $1.6 million, mostly inherited from his father, who passed away in 2017.
• He grew up in Fort Lauderdale, Florida and pursued a career in the entertainment industry.
• He is a member of the rock band The Rivalry and has a personal website.
• He is active on social media, with accounts on Instagram and Facebook.
 
Who is Beau Cassidy?
Beau Devin Cassidy was born on 8 February 1991, in Los Angeles, California USA, and is a singer as well as a songwriter, and also known for being the son of actor, singer, guitarist and songwriter David Cassidy and his third wife Sue Shifrin.
https://www.instagram.com/p/Bh6x1T1nvOs/?hl=en&taken-by=beaudevincassidy
The Net Worth of Beau Cassidy
How rich is Beau Cassidy? As of mid-2018, sources inform us of a net worth that is at $1.6 million, mostly inherited from his father, who passed away in 2017, and also from his numerous endeavors ranging from work in the music industry to real estate. As he continues his career, it is expected that his wealth will also continue to increase.
Early Life and Education
Beau is the son of David Cassidy from his 23-year marriage to Sue Shifrin, apparently the longest relationship his father had. While he was born in Los Angeles, he grew up Fort Lauderdale, Florida. During his teens, he developed a strong interest in acting, and appeared in various plays while he was in high school. Some of the productions he was a part of include "The Wedding Singer", "Copacabana", "Pride and Prejudice", and "The Music Man". At the age of 16, he starred in a production of "Blood Brothers" playing the role of Mickey Johnston, the same role his father had on Broadway.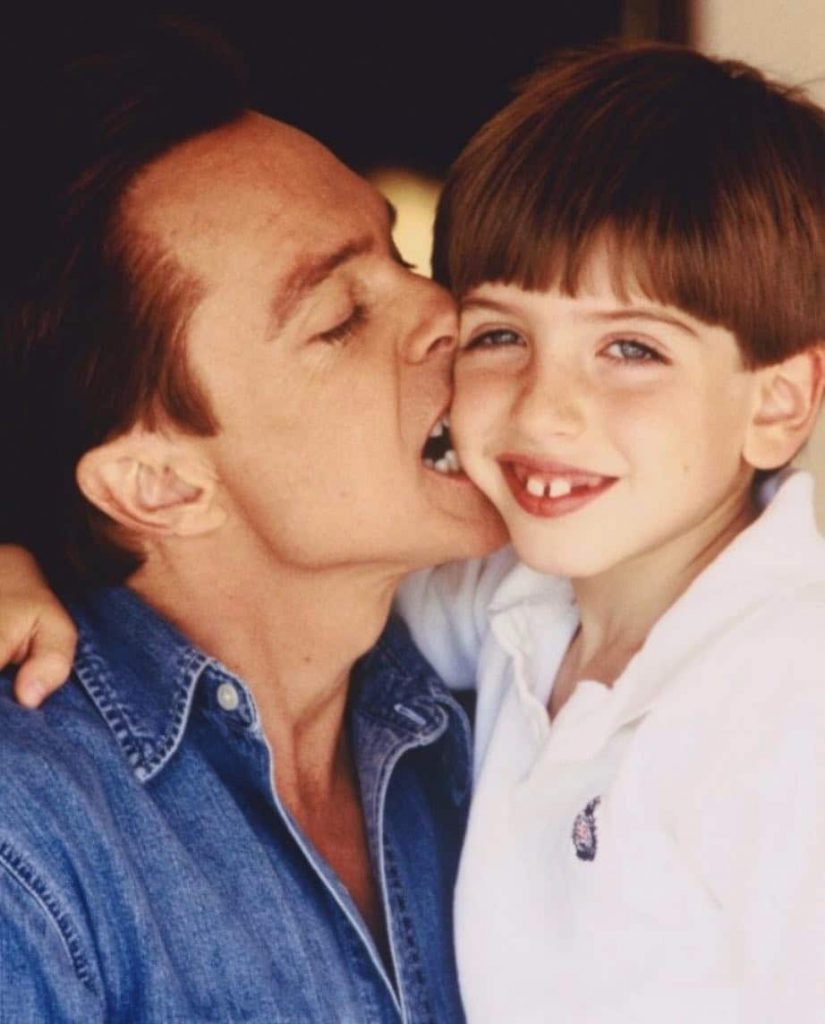 After matriculating, he attended Northeastern State University before moving to Boston University's College of Fine Arts, completing a degree in theatre arts. He then pursued a career in the entertainment industry, initially joining The Weinstein Company as a PR Assistant, then working as a Production Manager for A Way Around Films, and later became an Associate Director of Investment Sales for One Commercial Realty Services.
https://www.instagram.com/p/a9rEBlSLo8/?hl=en&taken-by=beaudevincassidy
Musical Heritage
Cassidy comes from a line of highly successful entertainers, with his father initially finding popularity through the 1970s musical sitcom entitled "The Partridge Family", in which he played the role of Keith Partridge. His father was considered as one of the most popular teen idols and pop singers of his time, later foraying into more acting endeavors and music projects. Beau's uncle Shaun Cassidy was also a teen star around the same era, and his grandfather was a noted actor, and is step-grandmother also an actress.
His mother Sue was a recording artist and songwriter. He wanted to follow his family's footsteps so he started writing music and performing as well. He collaborated with Mark Spiro and worked with songwriter Terry Britten on several projects; Terry mentioned that Beau had a lot of passion for his music, and he really wanted to make a breakthrough in the music industry. Beau later auditioned for the reality competition series "The Voice", but wasn't selected by the judges, who stated that Beau's nerves got the best of him.

Personal Life
For his personal life, nothing is known about any romantic relationships for Beau. He has always been very close with his father, who opened up in an interview that his son is one of the best people he's ever met, and that he's very proud of him even though he's just in his 20s. Beau has a half-sister, Katie Cassidy who went on to pursue a career in acting as well, and is best known for her part in the television series "Arrow" as Laurel Lance/Black Canary and Laurel Lance/Black Siren. She was also cast in the series "Gossip Girl" and numerous other television series.
This very meekly describes Saturday night @LureHollywood @PerryMartinW @itsmegregorio @aross617 #caseynotwitter? pic.twitter.com/PE2wcdlc3l

— Beau Cassidy (@beau_cassidy) March 18, 2014

However, Beau's father mentioned that he never really got to know his daughter and she led a very different life; their relationship has been described as estranged. David Cassidy went on to retire in 2017 stating that he was suffering from dementia. He later confessed that he wasn't really suffering from dementia, but from the after effects of alcoholism and alcohol poisoning. Perhaps unsurprisingly, he passed away from liver and kidney failure in November 2017 at the age of 67.
Is Beau Cassidy on Social Media?
Similar to numerous musicians and actors, Cassidy is highly active online through social media. He has accounts with the websites Instagram and Facebook – the latter not very active – but which show him continuing to pursue a career in the music industry. He is a member of the rock band called The Rivalry, which is a comprised of three members, who've performed at numerous events across the US. He also has a personal website, but it hasn't been updated since 2014, although there are several videos of him performing.