Who is Doublelift girlfriend Bonnie?
First of all, who is Doublelift? Well, if you are a fan of the popular video game League of Legends, then you probably know that Doublelift is a professional player, and often assumes the role of AD Carry. He is a member of the professional team named Team Liquid, while before that he played for Counter Logic Gaming, and Team SoloMid.
Just a simple reminder that article is created and owned only by biographytribune.com. Article cannot be re-published in any other pages or documents. Copyright is protected by DMCA. All found copies will be reported.
Original source: https://biographytribune.com/who-is-doublelift-girlfriend-bonnie-did-they-got-married-wiki-biography/
Now, Doublelift is in a relationship with a girl named Bonnie Elvira; she is a professional pole dancer and is of Asian ancestry. Unfortunately, there aren't more details about Doublelift's girlfriend, as she likes to keep her personal life hidden from public eyes, and for now she's done a great job! Hopefully, she changes her mind and starts sharing more information about her life with the fans. She is quite popular on social media platforms, especially Twitter and Instagram, on which she has close to 9,000 and around 7,000 followers respectively.
Did He and Bonnie Get Married?
For now, Doublelift and Bonnie are just a couple; their bond is strong, and in 2017 he even took a break from playing LOL to spend more time with his girlfriend. He traveled to Australia with her, where they were alone and away from the eSports world. So, is it just a matter of time before the happy couple announce their engagement?
Doublelift Wiki: Real Name, Age, Childhood
Born Yiliang "Peter" Peng on the 19th July 1993, in Mission Viejo, California USA, he grew up in his hometown with his two brothers, one older, one younger than him. He had a tough childhood, and was then forced to move out from home when he entered the professional world of video games, since his parents were against it. He fell in love with role-playing games at an early age, and since then has steadily honed his skills. He played several video games before putting his entire focus on League of Legends, which included DotA, Heroes of Newerth, and World of Warcraft, among others. Before he became an international star, he lived in an apartment owned by Travis Gafford, who helped him to establish himself in the eSports world.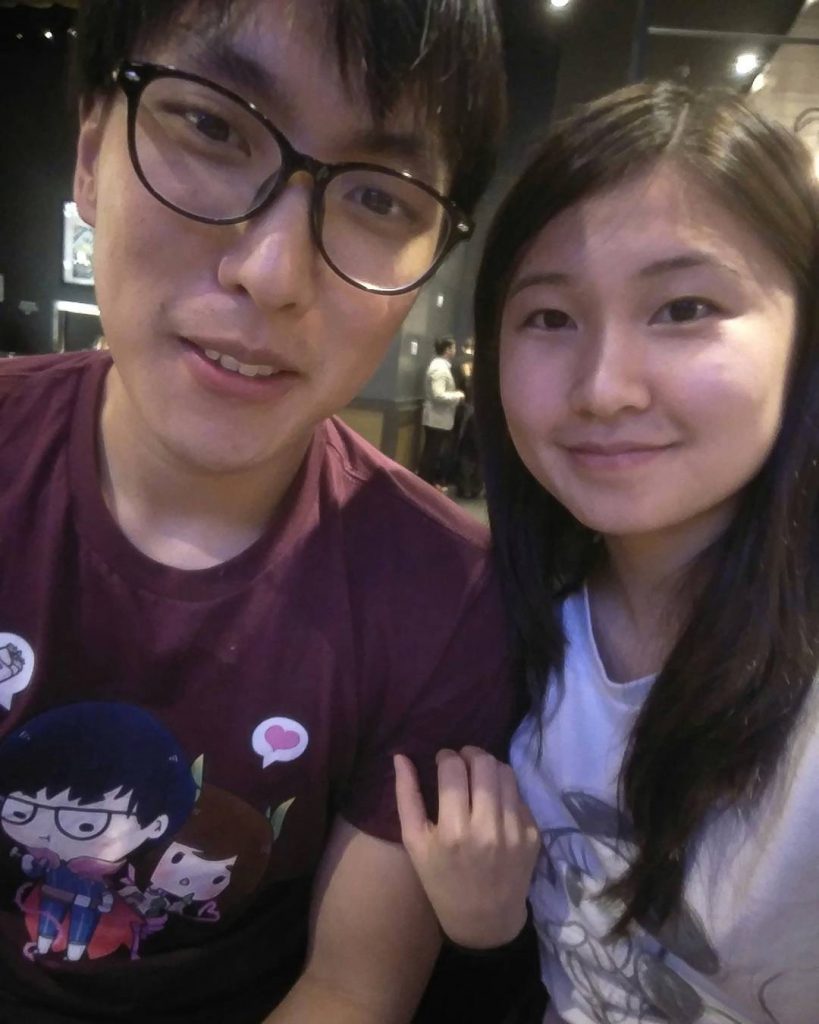 Career Beginnings
Doublelift's conquest to become one of the best League of Legends players started in May 2011, when he was recruited by George "HotshotGG" Georgallidis, the founder of the Coulter Logic Gaming team, as their substitute support. However, he didn't stay long there, as he soon joined Epik Gamer as a starting support, but only lasted with the team from May to July, before he went on to play for UnRestricted, as the starting AD Carry. This engagement lasted from July to November 2011, when he returned to Counter Logic Gaming, and remained their member until October 2015. During his time at CLG, Doublelift took his first steps towards becoming a star player, as they finished 3rd in the 2014 NA LCS Spring Playoffs, then 3rd again at the 2015 NA LCS Spring Regular Season, and crowned his career with CLG in 2015 with 1st place at the 2015 NA LCS Summer Playoffs.
Rise to Stardom
From 2015 onwards, Doublelift has been a part of Team SoloMid and Team Liquid, with whom he has continued his dominance, and with the former won the 2016 NA LCS Summer Regular Season, 2016 NA LCS Summer Playoffs, 2017 League of Legends Rift Rivals EU vs. NA, 2017 NA LCS Summer Playoffs, and 2017 NA LCS Summer Regular Season. Meantime, with Team Liquid he won the 2018 NA LCS Spring Playoffs, 2018 NA LCS Summer Regular Season, 2018 NA LCS Summer Playoffs, and 2019 LCS Spring Regular Season, and 2019 LCS Spring Playoffs. All of these have made him extremely successful, and rich as well, since the total prize money on offer has been estimated at more than $170 million.
what's a caitlyn pic.twitter.com/lykUOIZ30X

— bonnie (@bonnibi) July 8, 2018
Doublelift Net Worth
Since launching his career, Doublelift has become quite successful as a professional video game player, which has steadily increased his wealth. So, have you ever wondered how rich Doublelift is, as of mid-2019? According to authoritative sources, it has been estimated that Doublelift's net worth is as high as $2 million, which is rather impressive, don't you think? Undoubtedly, his wealth will become even higher in the upcoming years, assuming that he successfully continues his career.
Doublelift Internet Fame
Over the years, Doublelift has gained a massive following on social media platforms, especially Twitter and Facebook, though he can also be found on Instagram. His official Twitter account has over 880,000 followers, while on Facebook, Doublelift has more than 300,000 loyal fans. His official Instagram page is also popular, as he has over 230,000 fans. He has used his popularity to share his most recent career endeavors, and has also some details from his personal life, such as time spent with his girlfriend Bonnie, among numerous other posts, all of which you can see on his official pages.