• David Packouz was born in 1982 in St. Louis, Missouri and is an entrepreneur, inventor, and former arms dealer
• His net worth is estimated to be over $1 million, earned from various endeavors and a military contract he negotiated at a young age
• David and his partner Efraim Diveroli became infamous for their arms dealing, and were later charged with Conspiracy to Defraud the US
• The AEY incident was dramatized and adapted to the 2016 film "War Dogs", starring Miles Teller and Jonah Hill
• David Packouz is married with one daughter and does philanthropic work with his company Singular Sound.
 
Who is David Packouz?
David Mordechai Packouz was born on 16 February 1982, in St. Louis, Missouri USA, and is an entrepreneur, inventor and former arms dealer, subsequently best known from being the subject of the film "War Dogs" in 2016.
The Net Worth of David Packouz
How rich is David Packouz? As of mid-2018, sources estimate a net worth that is over $1 million, earned through success in his various endeavors, a significant amount of money coming from military contracts he negotiated at a young age, which also put him into controversy. As he continues his efforts, it is expected that his wealth will also continue to increase.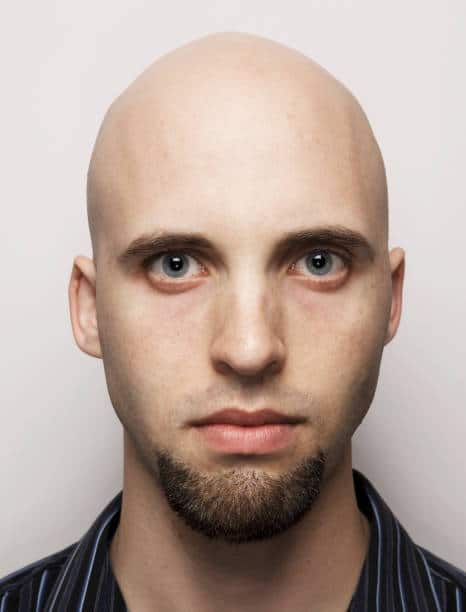 Early Life and Arms Dealing
David was born into a family with nine children – his father is the author of the book "How to Prevent an Intermarriage". While few details are known about his education, he was initially a Licensed Massage Therapist before finding his career in arms dealing. In 2005, he joined the arms company AEY Inc headed by Efraim Diveroli, who was at the time 19 years old while David was 23.
On the set of "Arms and the dudes", a movie based on my life, with Todd Phillips & @Miles_Teller who is playing me pic.twitter.com/IODmazDO8g

— David Packouz (@DavidPackouz) March 23, 2015

The following year, the company quickly rose to success, earning as many as 150 contracts worth well over $10.5 million. However, in 2007 the company secured a contract worth $300 million from the US government, to supply the Afghan army with 100 million rounds of ammunition for the AK-47, plus aviation rockets and millions of rounds for the SVD Dragunov sniper rifle. In order to fulfill their order, they had to secure ammunition from Albania with bullets originally manufactured from China. However, that violated their contract with the US Army, which specifically banned ammunition originating from China.

AEY Controversy
This was not the first contract AEY had failed to deliver on. They had sent what were deemed as potentially unsafe helmets to Iraq, and failed to send them a requested 10,000 Beretta pistols. When the US government started looking at their documentation, it was discovered that they had several previous contracts which withdrew, were terminated, cancelled, or had late or poor quality deliveries. In order to avoid being recused by the US government for their delivery of ammunition, AEY tried to repackage the Chinese ammunition, but when they were discovered, it was constituted by the US government as fraud.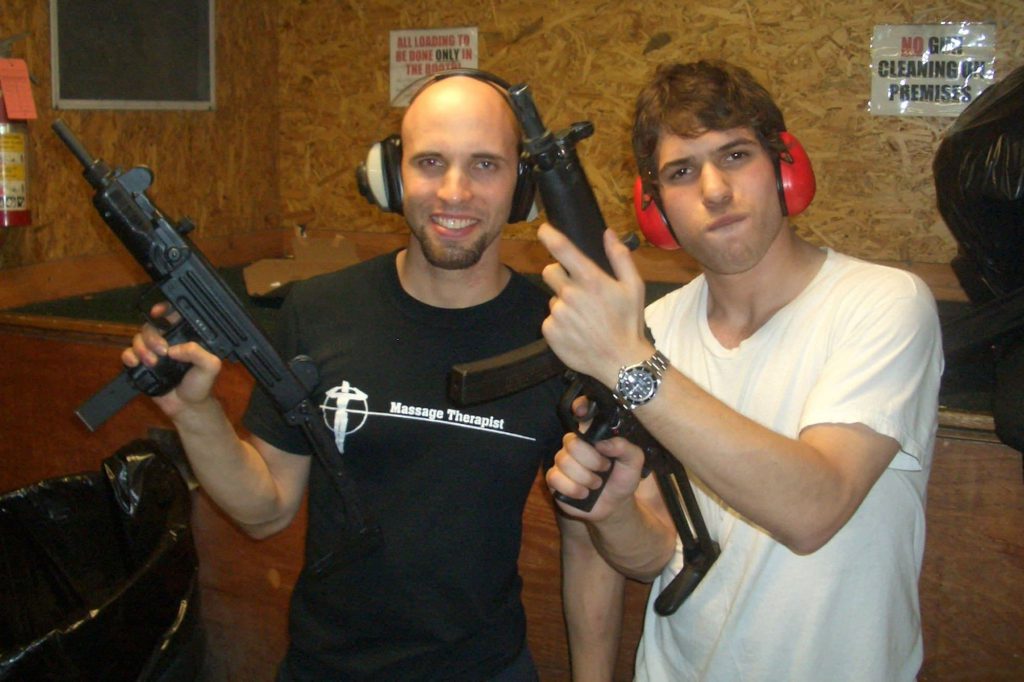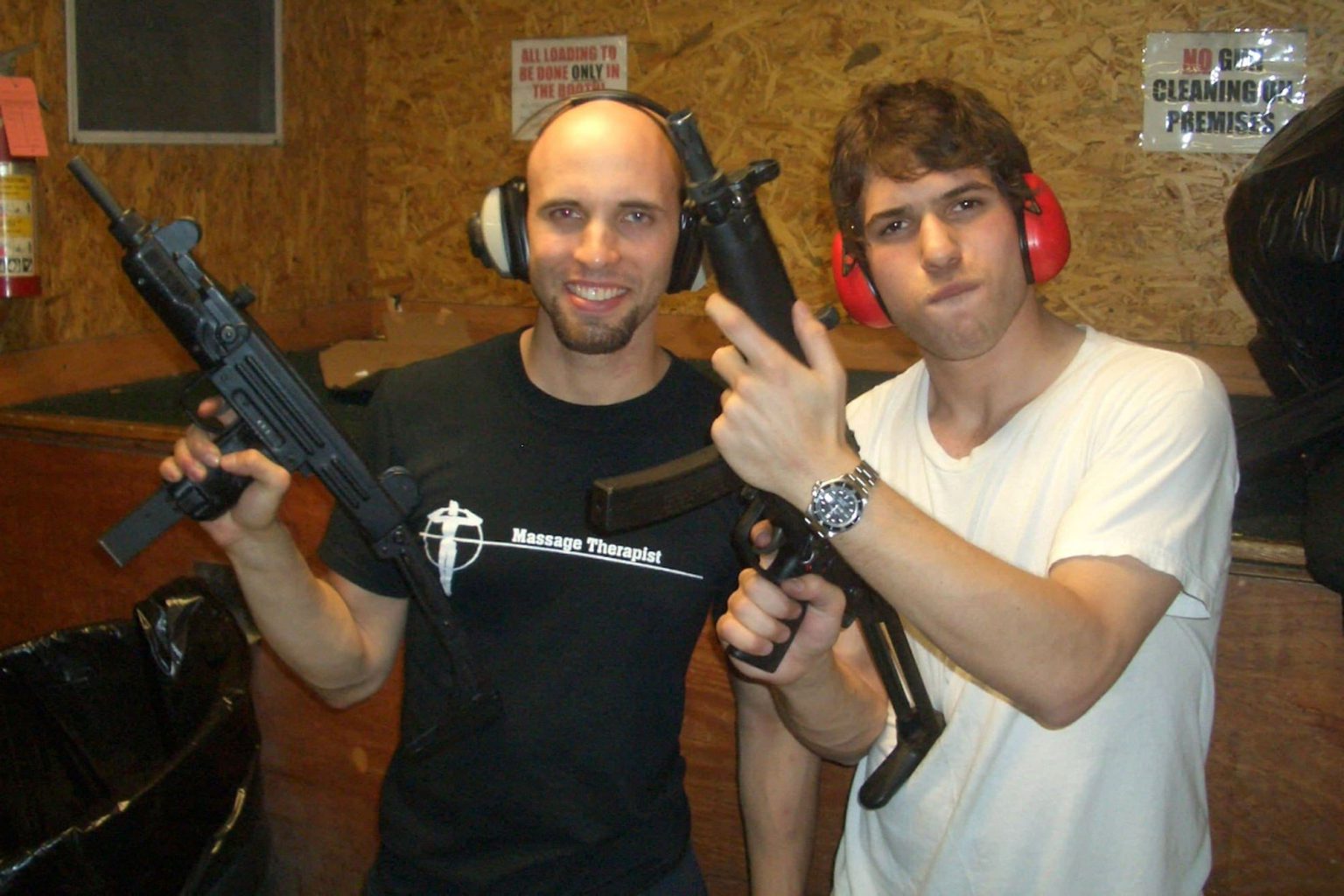 The issue would eventually cause several months' long problems with the Department of Justice and US Army, and attracted a lot of media attention especially due to the age of the young arms dealers. They were portrayed as from Miami Beach, with a penchant for a relatively luxurious lifestyle including marijuana, earning them names such as the "stoned arms dealers". Eventually, the case went to court and both Packouz and Diveroli pleaded guilty to one count of Conspiracy to Defraud the US. The sentence was handed down in 2011, with Diveroli sentenced to four years in jail, while Packouz was sentenced to house arrest for seven months.
With @Ana_d_Armas who is playing my (ex) gf in #ArmsAndTheDudes a Warner Bros film based on my life pic.twitter.com/TvpWeKcmCo

— David Packouz (@DavidPackouz) May 21, 2015
Aftermath and War Dogs
David would move past his arms dealer past and focus on inventing. He eventually produced a guitar pedal-operated drum machine called the Beat Buddy, which was the first of its kind, and then launched the music technology company called Singular Sound, which he serves as the CEO.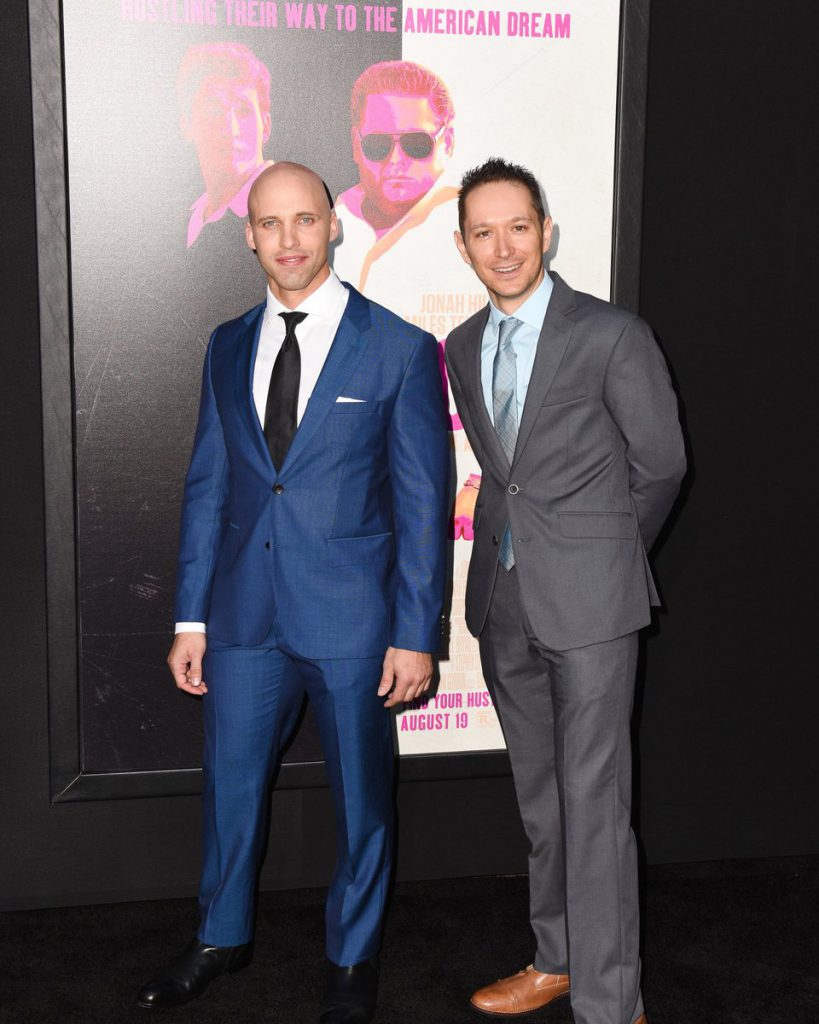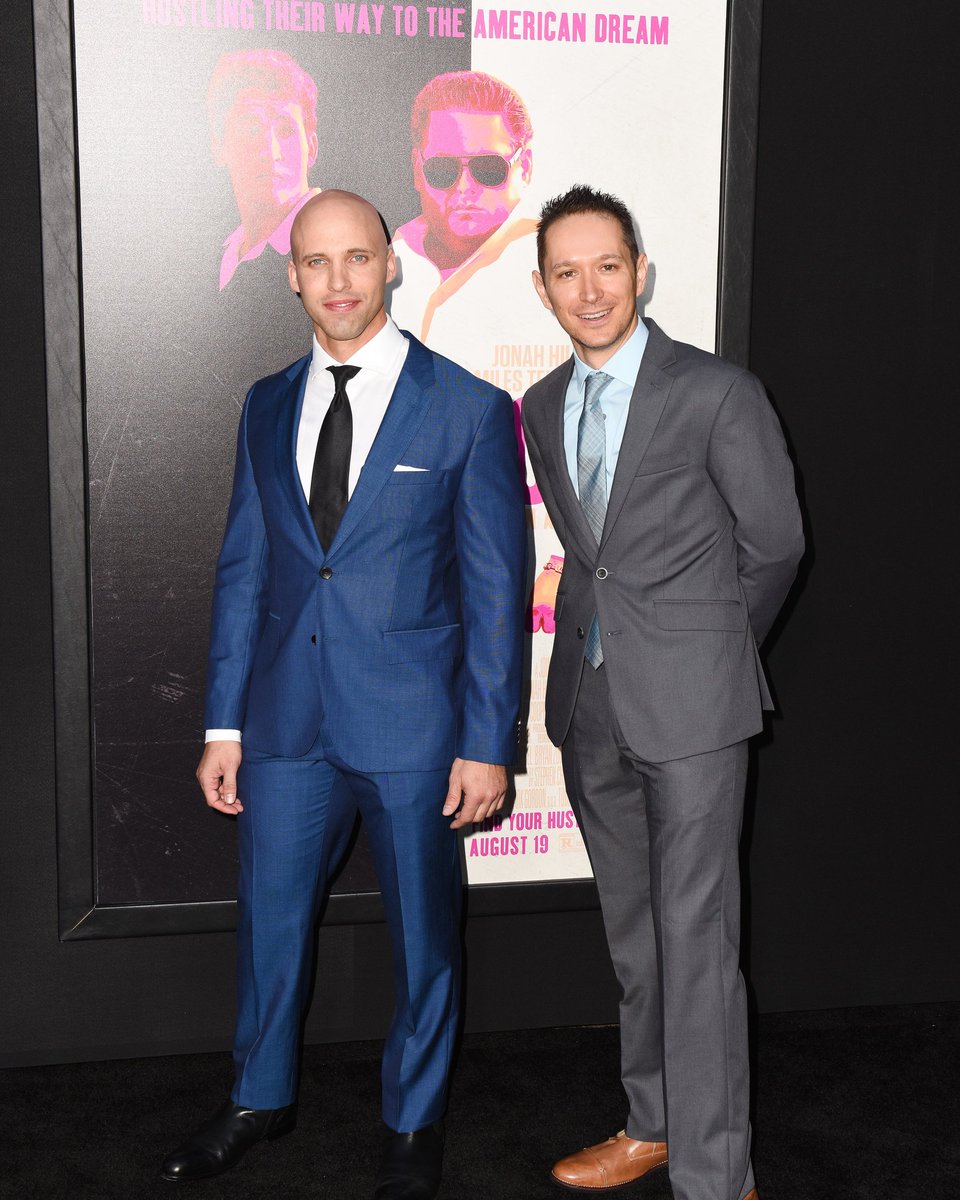 However, in 2012 he was arrested in Naples, Florida at Motel 82, for allegedly agreeing to pay to have sex with a woman who was actually an undercover police officer. In 2015, the AEY incident was made into a book by Guy Lawson called "Arms and the Dudes", eventually adapted as the film entitled "War Dogs" the following year, starring Miles Teller as David while Jonah Hill played Efraim, who actually wanted no part of it. Other stars in the film include Bradly Cooper and Ana de Armas, with David in a cameo role as a singer and guitarist at an elderly home, and while the film is heavily dramatized and partly fictionalized, it is based on their experiences with the Afghan National Army contract. The film gained mixed reviews while grossing over $86 million, but with Hill's portrayal of Diveroli winning him a Golden Globe award.
Personal Life
For his personal life, it is known that Packouz has a daughter, though details about her and the mother to whom he is apparently married, are kept out of the media spotlight. He also does philanthropic work from time to time with his company Singular Sound starting a partnership with the non-profit organization Guitars Over Guns. The program aimed to provide Beat Buddy equipment to youth who are disadvantaged.
Source:
IMDb
,
Wikipedia