• Giannis Antetokounmpo, nicknamed 'Greek Freak', is a famous basketball player in the National Basketball Association.
• He was born in Athens, Greece and his parents were born in Nigeria.
• Giannis was chosen by the Milwaukee Bucks to play in the NBA in 2013 and signed a $100 million contract in 2016.
• He is in a relationship with Mariah Riddlesprigger, a former American volleyball player.
• He is active on several social media platforms, with nearly 5 million followers on Instagram.
 
Giannis Antetokounmpo Wiki Biography
Giannis Sina Ougko Antetokounmpo, nicknamed 'Greek Freak', was born in Athens in Greece on 6 December 1994, so under the zodiac sign of Sagittarius and holding Greek nationality – he is a famous basketball player, mostly known for his career with the Milwaukee Bucks team in the National Basketball Association (NBA).
Who is Giannis Antetokounmpo's girlfriend?
Giannis Antetokounmpo's girlfriend is Mariah Riddlesprigger, a former American volleyball player. It is not known when or where the two met for the first time, but it is rumored that they have been together for a few years now. Judging by the photos they upload on their Instagram accounts, they seem to be quite happy with each other.
Gianni's teen years and education
Gianni's parents were both born in Nigeria, but decided to move to Greece before he was born – they left Gianni's older brother Francis to live with his grandparents. Both of his parents were very sportive, as his father Charles was an association football player back in Nigeria, and his mother Veronica competed as a high jumper. Sadly, Giannis' father Charles died in 2017, just 54 at the time of his death. The original family's last name Adetokunbo means 'the crown has returned from overseas'.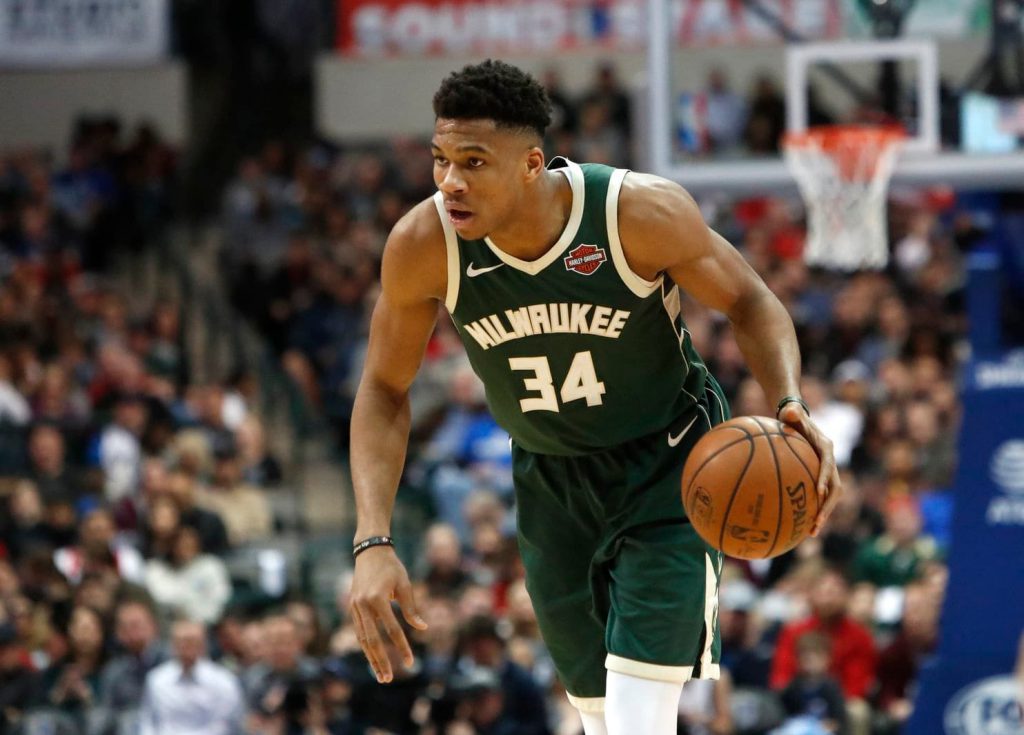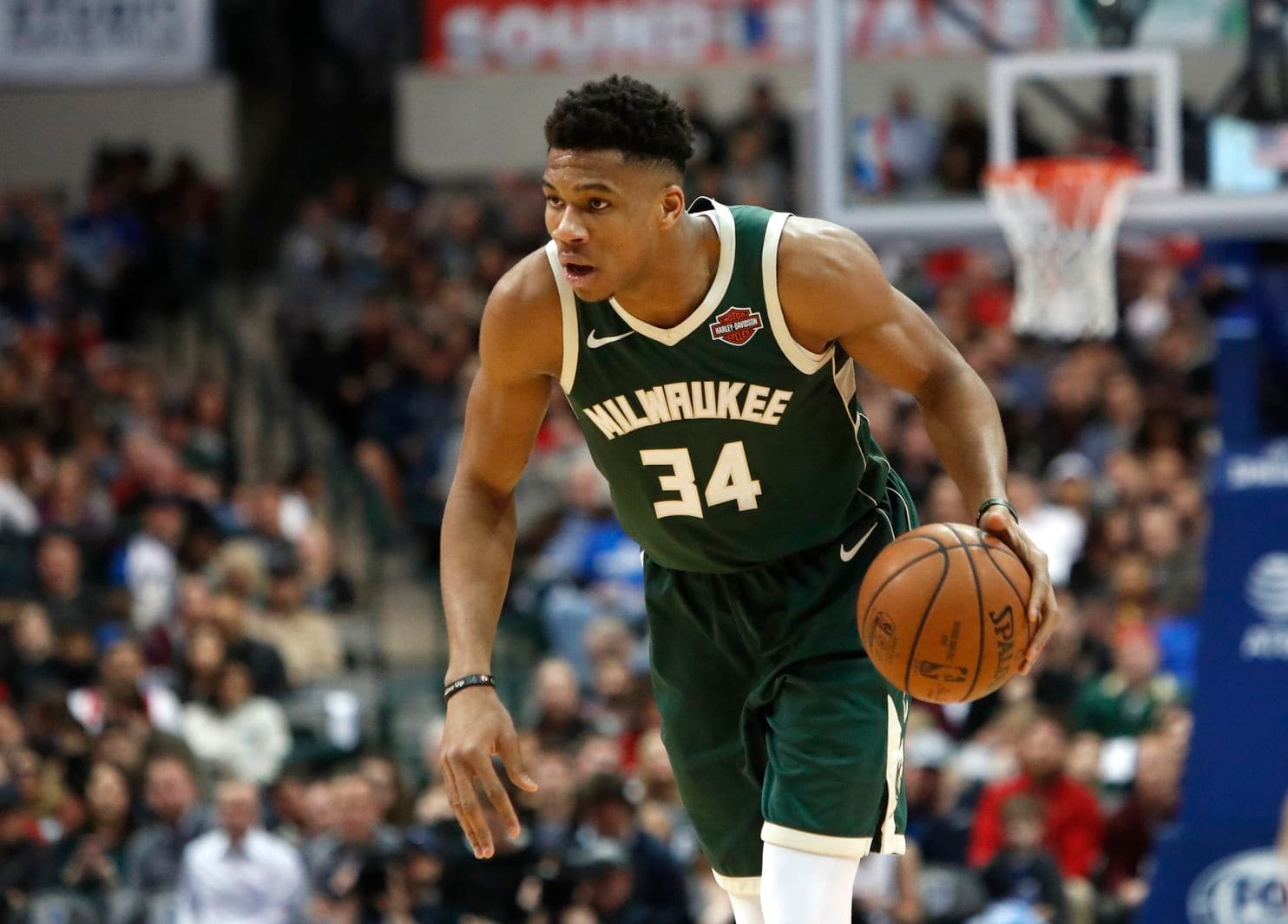 Greece has a somewhat unique law when it comes to awarding citizenship, and Giannis did not have a country to call his own until he turned 18 and received Greek papers. It was not an easy childhood for Giannis whose parents couldn't find jobs, and therefore he and one of his four brothers sold accessories on the streets to feed the family. Three of his four brother are also good sportsmen – Thanasis and Kostas play basketball and were part of the Filathlitikos team, and Francis was a professional footballer in Nigeria, and is now playing professionally in Greece. Giannis started playing basketball for the first time when he was 12, and when he turned 14 began playing for the youth team of Filathlitikos in 2009.
He is said to have matriculated from a local high school in Athens, but then decided to pursue his career in basketball rather than to enroll at college.
The launch of his basketball career
Giannis began to play for the senior team of Filathlitikos in the third-tier league, which did really well, and moved up to the second-tier league. Just a couple of days before his 18 birthday in 2013, Giannis signed a four-year contract with Spanish basketball club CAI Zaragoza, who beat Barcelona and Efes for his signature, but actually stayed in Greece for the season, and then a buy-out clause meant that he was eligible to play in the NBA, he was chosen by the Milwaukee Bucks to play for them in 2013, and signed the rookie contract. He performed so well during the first year with the Bucks that they renewed his contract on 16 October 2014, and then again on 26 October 2015.
On 19 September 2016, Giannis signed a four-year contract with the Bucks worth $100 million. In December 2016 he became the Eastern Conference Player of the Week and was named the Eastern Conference Player of the Month on 3 April 2017. Thanks to his great performances, he won his first ALL-NBA honor when he was made part of the Second Team, and became the first player in the history of Bucks basketball club to win the NBA Most Improved Player Award.
Playing for the Greek national team
Giannis played his first match with the Greek Under-20 national team in July 2013 – mostly thanks to him, Greece finished at #5 with eight wins and two defeats.  In 2014, he played for the senior Greek national basketball team and led them to #9 with five victories and one defeat – he was part of the team at EuroBasket 2015 when Greece lost in the quarter-finals to Spain, who went on to win the tournament.
Personal life and affairs
Giannis is very secretive when it comes to his personal life and his past affairs. He has never mentioned anything about the girls he dated – fans believe this is because he doesn't want his present girlfriend Mariah to be jealous. He is currently in a seemingly happy relationship, has never married, and doesn't have any kids.
I love you 34 ? pic.twitter.com/ym9Vq7CQVk

— Mariah Danae (@mariahdanae15) May 26, 2019
Who is Mariah Riddlesprigger?
Mariah Riddlesprigger was born in Fresno, California where she matriculated from the Bullard High School, and then graduated from Rice University – she was born on 17 September 1992 and is two years older than Giannis. She fell in love with volleyball in high school, and began playing for the Rice University's team during her first year of studies. Thanks to her amazing performance, she became the Conference USA's Defensive Player of the Week during her senior year, but volleyball wasn't the only thing which interested her, but track and field also – she threw javelin and did high jump. It seems as sports are in Mariah's family's blood, as her father played basketball for the Fresno State University, while both her sisters – Makayla and Maya – are volleyball players.
After graduating from the Rice University in 2014 with a bachelor's degree in sports management and sociology, she began working for the Philadelphia 76ers as their basketball operations intern, which lasted for a year, during which Mariah met many famous names from the NBA – it is speculated that she met Giannis during her internship as well.
Mariah and Giannis are currently living together in their home in Milwaukee, but are not married and do not have any kids together.
Likes and other interests
Giannis enjoys spending his free time with his girlfriend – they are both very keen on travelling, and have been to Paris and took pictures together close to the Eiffel Tower. Giannis also took his girlfriend to his hometown in Greece on one occasion, and it is said that she was impressed by Greece and its culture. They are both big animal lovers but do not have time to have a pet due to their busy schedules.
Appearance and net worth
Giannis is currently 24 years old. He has short black hair and brown eyes, is 6ft 11in (2.11m) tall and weighs around 222lb (101kg).
According to authoritative sources, Giannis' current net worth is estimated to be over $40 million, and will keep on rising as long as he keeps playing basketball.
Social media presence
Giannis is quite active (and popular) on several social media platforms – he launched his Twitter account in January 2014 and has so far gathered over 650,000 followers and tweeted more than 1,100 times. His Instagram account is followed by nearly five million people, while Giannis has uploaded over 630 pictures – he has a Facebook page as well which is followed by over 850,000 fans.
Giannis' girlfriend Mariah is active on Instagram, but her account is private – she has over 400 followers while she has uploaded nearly 50 pictures. She has a Twitter account as well which she launched in July 2011, and has so far gathered over 5,300 followers and tweeted nearly 2,800 times.
General Info
| | |
| --- | --- |
| Full Name | Giannis Antetokounmpo |
| Salary | 2.995 million USD |
| Height | 2.11 m |
| Weight | 100 kg |
| Profession | Basketball player |
| Nationality | Nigerian, Greek |
Family
| | |
| --- | --- |
| Parents | Charles Antetokounmpo, Veronica Antetokounmpo |
| Siblings | Thanasis Antetokounmpo, Kostas Antetokounmpo, Francis Antetokounmpo, Alexis Antetokounmpo |
Social profile links
Source:
IMDb
,
Wikipedia