Just a simple reminder that article is created and owned only by biographytribune.com. Article cannot be re-published in any other pages or documents. Copyright is protected by DMCA. All found copies will be reported.
Original source: https://biographytribune.com/who-is-glenn-villeneuve-from-life-below-zero-did-he-die-his-wiki-net-worth-wife-family-education-age-height-biography-married/
Who is Glenn Villeneuve?
Glenn Villeneuve was born on the 18th March 1969, in Burlington, Vermont USA, and is a survivalist and reality TV personality, best known to the world for appearing in the show "Life Below Zero", which showcases the life of the Alaskan hunters during the harsh winters. Glenn is one of those people.
Early Life, Family, and Education
There isn't much information about Glenn's childhood, this includes the identity of his parents, and whether he has any siblings or not. From an early age, Glenn became interested in exploring nature and would often spend time in the forests near his home. He apparently attended high school only for a year before he quit, and focused on exploring nature as a full-time job.
Move to Alaska
It was in 1999 that Glenn got tired of an everyday life and decided it was time for a change. He moved to Alaska, settling in Chandalar, 200 miles north of Fairbanks and 65 miles north of the Arctic Circle. Before the move, Glenn was already in a long-term relationship with his future wife, who wouldn't immediately follow Glenn to the Alaskan wilderness, remaining in Vermont for the next four months before joining her then-boyfriend. The two later held a wedding and welcomed two children before their divorce in 2013. Glenn continued with his life in Alaska, hunting to make a living, and after years in the Alaskan wilderness he was noticed by the producers of BBC Worldwide, who created a documentary show about Alaska and the people who live there, entitled "Life Below Zero".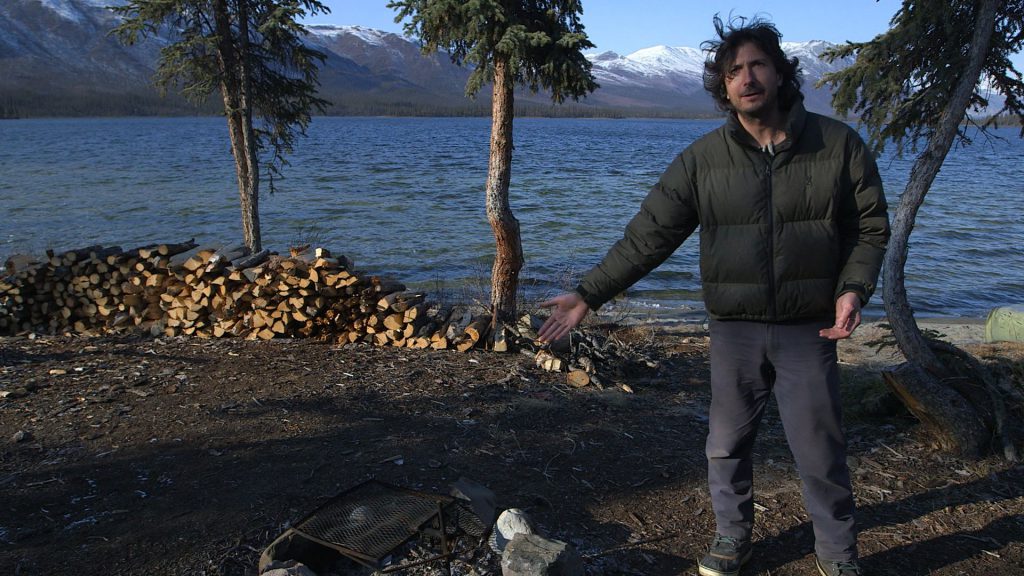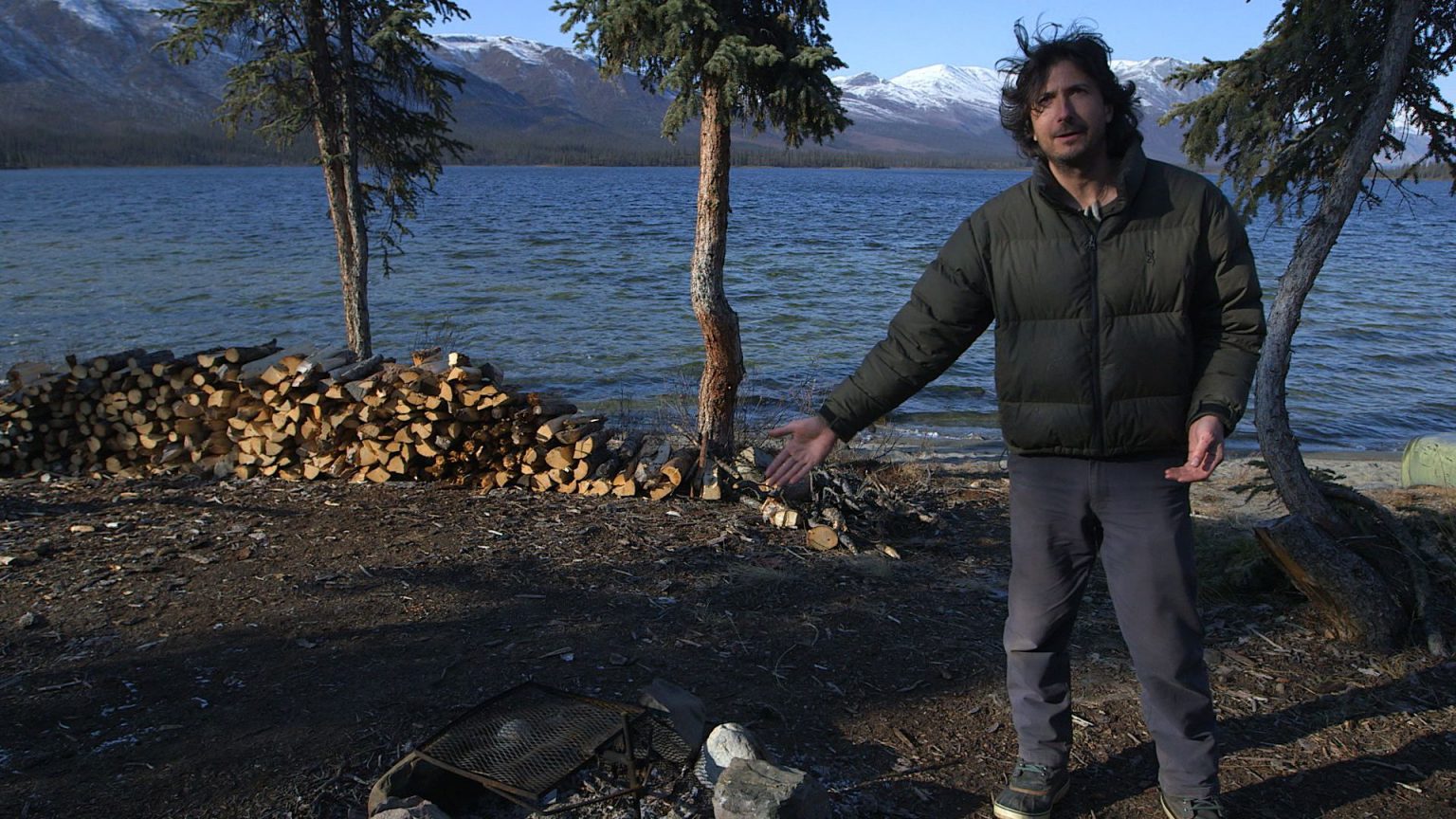 "Life Below Zero"
The show was launched in 2013 and since then has produced over 100 episodes, with Glenn featuring in over 70 of the Primetime Emmy Award-winning series. Some other cast members include Sue Aikens, a 54-year-old woman and sole resident of the Kavik river camp in Northern Alaska, then Chip Hailstone and his wife Agnes, who live on the Kobuk River in Noorvik, Jessie Holmes, who lives in Nenana, Alaska, Andy Bassich, who can be found on the Yukon River, near Eagle, Alaska with his 25 sled dogs, and Erik Salitan with his wife Martha living a few miles north of the Arctic Circle in Wiseman, Alaska. Since his first appearance, Glenn has become one of the most popular cast members, and the fans of the show have praised his hunting skills and his personality. He survives the winters by obtaining enough moose, sheep and caribou meat, and wood is his only fuel for the fire. His dream to life in Arctic Alaska has inspired many people to take matters into their own hands, and live their lives the way they really want to.
Accidents and Dangerous Situations
Although in love with the nature that Alaska has to offer, it hasn't been quite easy for Glenn to survive there. He has faced a number of dangerous situations, often having spent up to four months without a human contact. One of many dangerous situations is the time when he was surrounded by a pack of wolves, but managed to escape and return safely to his cabin.
View on my walk to find open water to fish in on tonight's #LifeBelowZero pic.twitter.com/4IkCFXrgPp

— Glenn Villeneuve (@GlennVilleneuve) November 19, 2014
Do You Know How Rich Glenn Villeneuve Is?
Although living in the wilderness of Alaska, Glenn earns a fair amount through the documentary series "Life Below Zero". So, have you ever wondered how rich Glenn Villeneuve is, as of mid- 2018? According to authoritative sources, it has been estimated that Villeneuve's net worth is as high as $500,000, while his annual salary is $200,000. Pretty decent don't you think, considering the fact that he lives in Alaska and has no need to pay for food, and bills? However, he still has to provide for his family.
Do You Know of Glenn's Personal Life, Marriage, Divorce, Children?
Before settling in Alaska, Glenn was married to a German-born Silvia Daeumichen from 2001 until 2013. The couple met in the '90s, and since then have been together. Once Glenn moved to Alaska his wife followed him four months later; the two welcomed their first child, daughter Willow Leaves on the 9th May 2006, moving to Fairbanks for Silvia's labor, remaining there for the next 15 months, before returning to the wilderness and their cabin. In 2009, the couple welcomed their second child, Wolf Song, who was also born in Fairbanks but raised just miles away from the Arctic Circle. However, the couple divorced in 2013 and since then, his ex-wife and his children reside in Fairbanks, in the Cripple Creek area. Glenn visits his children when time allows.
.@HopeElizabeth67 My kids are often with me. Check out my FB page for more family pics. #LifeBelowZero pic.twitter.com/h5ZJBF1DkN

— Glenn Villeneuve (@GlennVilleneuve) November 19, 2014
Romantic Life After the Divorce
Since divorcing Silvia, Glenn has moved on, finding love with Trisha Kazan; the couple has been together since 2014 and has since welcomed their first child together, a daughter, Agatha, born on the 22nd June 2017, also in Fairbanks. However, since then Trisha and Agatha have come to live with Glenn in his cabin in the Brooks Range. Trisha also has a daughter, Amelia, from her previous relationship.
Is Glenn Villeneuve on Social Media?
Glenn can be found on social media networks such as Twitter and Facebook. On his official Facebook profile he has a fan base of over 44,000 followers, with whom he has shared details from his life, and the content from the newest seasons of the Primetime Emmy Award-winning show "Life Below Zero". He is also quite active on Twitter too, on which he has around 4,000 followers, with whom he has shared some of the most interesting happenings in the wilderness, such as attacks of the wolves on a Grizzly bear, and an encounter with a wolverine, among many other tweets, all of which you can see on his official page.