Jackie Evancho took the world by storm in 2010, upon appearing as a 10-year-old classical crossover singer in the fifth season of "America's Got Talent". Over a decade has passed since, and she seems to be one of the rare success stories from the show who've managed to keep the superstar momentum.
Those who saw little Evancho audition have the pleasure of witnessing what a child with an angelic voice has turned into in 2023 – a veritable musical powerhouse with a budding career, spurred on by the unwavering support of loyal followers who stuck with her through the years.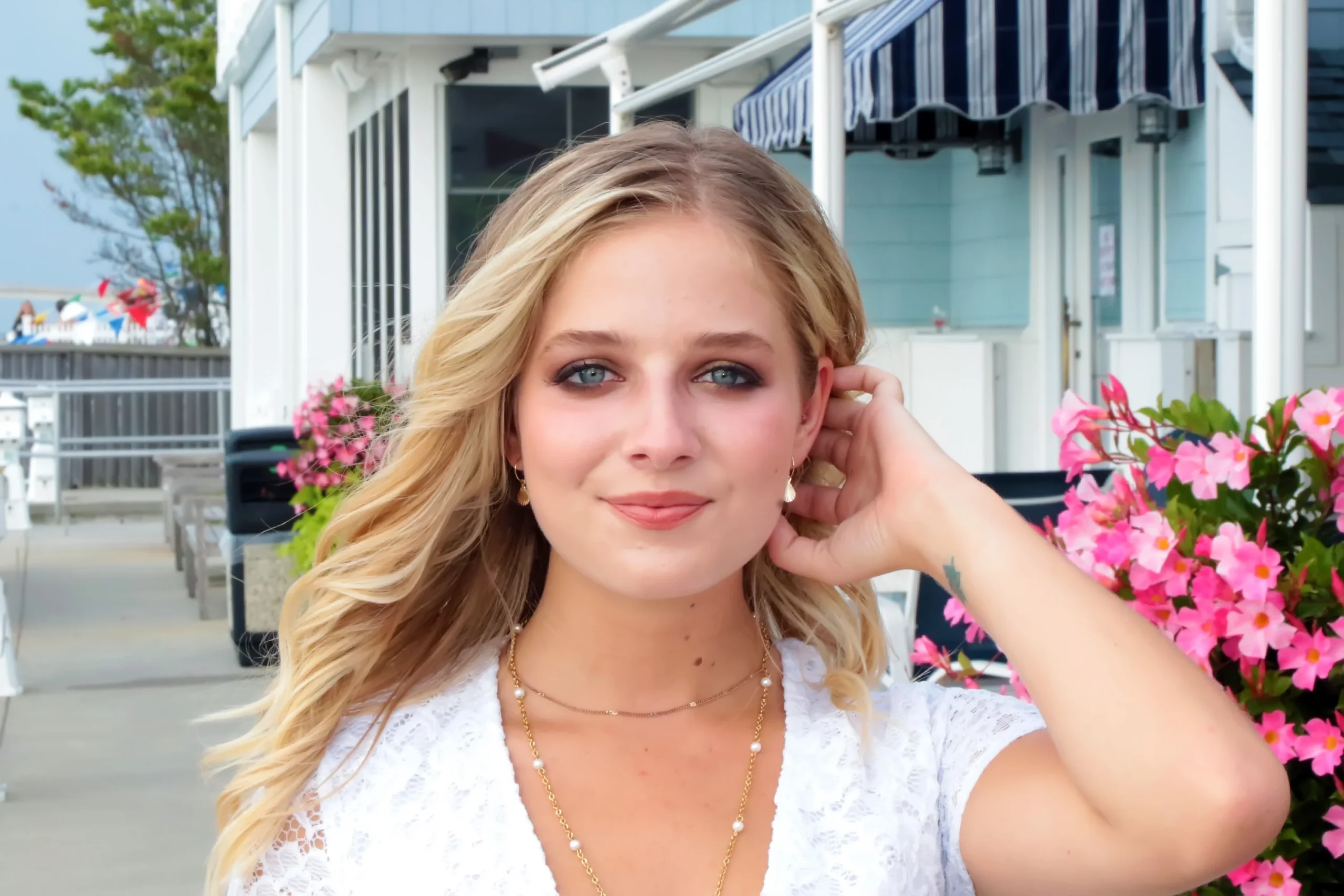 A starry childhood
Jackie Evancho was born on 9 April 2000, in Pittsburgh, Pennsylvania USA, where she was raised by her parents Michael and Lisa. Her father ran a video security business until 2010, after which the family's livelihood was fully provided by Jackie's earnings as a child star.
She also has three siblings, including her older sister Juliet, younger brother Zachary, and youngest sister Rachel. Their upbringing was deeply rooted in Catholic traditions, which was evident in the little girl's behavior and manner of dressing, as well as even music taste.
The child prodigy initially attended school in the Pine-Richland School District but later transitioned to online schooling as her career took off. She eventually matriculated from there in 2018, and began to fully dedicate herself to her career.
Evancho's musical journey began after she watched the film adaptation of "The Phantom of the Opera" as a young girl. Captivated by the melodies, she started singing the songs around her home, practicing her voice every single day, and having fun while doing it.
Fans will be surprised to know that it actually took some time for her parents to recognize the exceptional quality of Jackie's vocal expression. It was only when she participated in her first talent show shortly before her eighth birthday, the Kean Idol competition, that her unique prowess truly shone through, earning her second place.
The parents signed her up for voice lessons after this eye-opening experience, and their little girl began performing at various events, in churches and nursing homes, primarily within Pennsylvania.
She became part of the Children's Festival Chorus of Pittsburgh (now known as Pittsburgh Youth Chorus) during the 2008-09 season, helping her further penetrate into the world of show business by accumulating invaluable experience. Her efforts were additionally recognized as she landed the lead role in her school's 2009 production of "Little Red Riding Hood."
In the same year Evancho's talent took her to Las Vegas, where she participated in the 15th annual USA World Showcase Talent Competition, achieving a remarkable second-place finish yet again. Her attendance in talent competitions continued as she also secured the runner-up spot in the 2009 Kean Idol contest. She'd accrued numerous accolades during those few months, winning the Golden Ribby Award from WonderworldTV, and the Talent Quest TV Show in Massachusetts.
Her extraordinary ability eventually caught the attention of composer and conductor Tim Janis, who saw her on YouTube. She sang "Ave Maria" in Janis's PBS television special entitled "Celebrate America," which subsequently led to numerous concerts and TV appearances with Janis. Throughout 2009 and 2010, she made appearances at various venues in Pennsylvania, including a memorable performance of "The Star-Spangled Banner" at the opening of the Pittsburgh Pirates baseball team's 2010 season.
Jackie's Got Talent
Jackie had twice auditioned for "AGT" in person in Philadelphia, prior to her iconic appearance, but hadn't captured the judges' attention. It was an impromptu YouTube audition, spurred by a video featuring host Nick Cannon, that changed her destiny. Her haunting rendition of "Panis Angelicus" garnered an outpouring of support from online viewers, propelling her directly into the quarterfinals, where she was the only contestant chosen by the audience instead of the judges.
The child blessed the fans with performances nothing short of magical throughout her "AGT" journey, mostly thanks to her incredibly developed voice, sounding like a mature and trained opera singer at such a young age. Her rendition of "O Mio Babbino Caro" in the quarter-finals earned her standing ovations from the judges and set the stage for continued success later on.
In the semi-finals, her enchanting performance of "Time to Say Goodbye" once again left the judges in awe, easily securing her a spot in the next stage. She continued this success with an enthralling interpretation of "Pie Jesu" in the top 10 part, blowing the competition out of the water.
The pinnacle of her "AGT" journey arrived in the final 4 stage, at which point she performed the all-too-well-known masterpiece "Ave Maria." Most viewers, including the judges, were shocked that anyone at her age could perform even a few seconds of the song, much less the entire piece.
Her final appearance in the show took place in the finale, when she sang "Time to Say Goodbye" along with Sarah Brightman in a heartwarming duet brimming with vocal genius. They were the favorites of many, but even that wasn't enough when all the votes and opinions were tallied. Singer Michael Grimm's "Me and Bobby McGee" duet with Jewel outshone even Jackie, leading him to win the season, while Evancho finished second.
However, she was a guest of honor in "America's Got Talent: The Champions," having provided a breathtaking rendition of "Music of the Night" from "Phantom of the Opera" in the fifth episode on 4 February 2019. This earned her a standing ovation from the judges, but even so, she narrowly missed advancing to the top three.
Into the stratosphere
Jackie's musical journey continued without a hitch after accomplishing second place in "America's Got Talent," with Columbia Records signing her almost immediately following the show's conclusion. She released her inaugural EP entitled "O Holy Night" on 16 November 2010, mere months after rising to fame.
The immediate career impact was monumental, as the EP stormed into the Billboard 200, securing an impressive #2 spot. This achievement etched Jackie's name in the annals of music history, making her the top-selling debut artist of 2010, as well as the youngest solo artist ever to debut within the top 10.
The EP's triumph didn't stop there; it also claimed the throne on Billboard's Classical Albums chart at No. 1, and on the Holiday Albums Chart at No. 2. The sales figures were equally impressive, with almost 250,000 copies flying off the shelves during its inaugural week.
I now have official programs available at all of my shows! Sing for ya soon!!! pic.twitter.com/FpF5wCVR

— Jackie Evancho (@jackieevancho) January 22, 2013
Such staggering success led to the Recording Industry Association of America (RIAA) certifying the EP as platinum, which is an extraordinary feat that crowned Jackie Evancho as the youngest solo artist in the US to achieve this remarkable distinction.
Subsequently, Jackie's enchanting performances and interviews graced popular TV programs, such as "The Oprah Winfrey Show" in October 2010, greatly helping boost her global appeal. Her career continued to flourish as she showcased her talent in "The Today Show," "The View," "Martha Stewart Living," and "Fox & Friends."
Evancho's voice also filled the air during the 2010 My Macy's Holiday Parade in Pittsburgh, the NBC Rockefeller Center Christmas Tree lighting special, and the 2010 National Christmas Tree lighting in Washington DC. Her presence in esteemed titles and events such as "The Tonight Show" and the 27th annual Disney Parks Christmas Day Parade on ABC even further solidified her status as a superstar.
Billboard recognized the brilliance of "O Holy Night" by ranking it at #1 on its 2011 year-end Classical Albums chart. It also honored the EP, by ranking it as the 15th best-selling album of 2011 in the US, and the 31st best-selling album in Canada.
Happy JackieFrom The Today Show 2011 http://www.bing.com/videos/search?q=Jackie+Evancho%2c+Today+show+2011&view=detail&mid=9191434017905EFB8B919191434017905EFB8B91&FORM=VIRE

Posted by Jackie Evancho Fans on Saturday, October 28, 2017
Dream with Evancho
Her first full-length album, "Dream with Me," hit the shelves on 14 June 2011, produced by the renowned David Foster for Sony and Syco Music. It made an impressive debut at #2 on the Billboard 200 chart, climbing to the pinnacle of Billboard's Classical Albums chart, and achieving gold certification from the RIAA.
The release flaunted a diverse repertoire, encompassing popular songs like "Angel," classical arias such as "Ombra Mai Fu," and original compositions, including the title track, for which Jackie contributed to the lyrics. Collaborations with iconic figures such as Barbra Streisand on "Somewhere", and the legendary Susan Boyle on "The Prayer" added even more gravitas to the musical gem.
Her first solo concert television special, "Dream With Me In Concert," became a resounding success in the PBS "Great Performances" series, setting records for viewership and fundraising. David Foster hosted this prestigious event, with guest appearances by Conrad Tao. The CD/DVD release of the concert leapt to #1 on Billboard's 2011 Top Music Video chart.
Her nationwide tour in the same year, comprising 18 performances with orchestras, cemented her presence on the world stage. She then made history by becoming the youngest solo artist to perform in concert at the Lincoln Center in New York City.
Billboard continued to acknowledge Jackie's musical achievements, ranking "Dream With Me" as the #2 best-selling classical album of 2011, and the #45 overall in the US. Its enduring appeal kept it on the Billboard 200 for 28 weeks, and on the Classical Albums chart for a remarkable 74 weeks.
In December she also released "Heavenly Christmas" – a festive collection featuring traditional Christmas carols, beloved standard holiday songs, and newer classics. It entered the Billboard Classical Albums chart at #1, the Holiday Albums chart at #3, and even graced the Billboard 200 at #11.
Silver from a golden voice
Jackie's fourth full-length album from 2 October 2012, "Songs from the Silver Screen," unveiled a mesmerizing collection of songs featured in popular films. It showcased her newfound versatility by encompassing whimsical tunes, Disney classics, anthems, and romantic standards. Collaborations with talented artists such as Joshua Bell and Chris Botti added depth to the album's enchanting repertoire as well, putting her right at the top of her genre.
PBS even released a "Great Performances" special to honor the album, entitled "Jackie Evancho: Music of the Movies." Her concert tour soon followed as well, featuring performances with well-known orchestras, starting in Japan and ending in the US. The album made a notable debut at #7 on the Billboard 200 and claimed the top spot on the Classical Albums chart.
No rest for the talented
Her fifth album entitled "Awakening" was released on 23 September 2014, blending classical pieces, classical crossover covers of contemporary hits, and original compositions all into one slick collection.
The album's impact was customarily profound, debuting at #17 on the Billboard 200 and ascending to #1 on the Billboard Classical Albums chart. Critics praised her other-worldly vocals and emotional depth, and fans embraced the album with enthusiasm. Billboard further recognized "Awakening" as the #11 best-selling Classical Album of 2014, and the #3 best-selling Classical Album of 2015.
Holidays revisited
Evancho's immortal holiday spirit shone through in her sixth album, "Someday at Christmas," released on 28 October 2016. This festive collection featured a mix of classic tracks and collaborations with well-established artists, including Peter Hollens, Il Volo, Vittorio Grigolo, and Plácido Domingo.
It soared to #1 on the Billboard Classical Albums chart, marking Jackie's sixth consecutive chart-topping release. It also made an impressive appearance at #3 on the Billboard Holiday Albums chart. The album's success continued into 2016, earning it the distinction of being the #27 best-selling classical album of the year.
The unstoppable prodigy
Her seventh full-length album entitled "Two Hearts" released on 31 March 2017, featured her budding songwriting talent as well, including tracks she co-wrote. The release made a memorable debut at #100 on the Billboard 200, but more importantly, it resumed her uninterrupted reign over the Billboard Classical Albums chart reaching #1 yet again.
Its successor and Jackie's eight album, "The Debut," came out on 12 April 2019. It marked a new chapter in her career, focusing on songs from 21st-century Broadway musicals and musical films – an arguably show business-oriented focus. As surmisable from her previous achievements, this album also topped the Billboard Classical Albums at the top spot.
In 2020, she began her latest known project, recording an album of Joni Mitchell covers produced by Fred Mollin. The resulting ninth album, entitled "Carousel of Time," was released on 9 September 2022.
Is she married?
Not too many rumors have abounded about any romantic involvement Jackie might have engaged in, as she's generally a private person entirely focused on her career. Her sexuality itself has been brought into question a few times by her numerous fans on social media, and the reason stems from something seemingly unrelated.
Evancho is apparently a staunch advocate for trans rights, and an avid LGBT community supporter. She made this very clear in an interview with Billboard in 2017, talking about former US president Donald Trump after having performed the national anthem at his inauguration, over to a problem not many would consider pertinent to her.
Her older sister Juliet is apparently transgender, and those from the left side of the political spectrum found an even greater appreciation of the singer's talent simply due to this fact. In their eyes, however, Jackie betrayed the LGBT community by tacitly supporting the plans of the Trump administration, all because she sang for the country.
She emphasized to the reporter what an honor it was to be singing for her country, regardless of who the new president was. The superstar had no political agenda to push through her performance – she simply felt blessed for having the opportunity to immortalize such a pivotal moment in US history.
That being said, she does fully support her sister's transition process, and hopes that her family's lawsuit against the Pine-Richland school district goes well. Juliet namely required a special bathroom for whichever gender she identified as at the time, and her family went to court with the state over this trend.
While it's clear that Jackie will love and support her sibling no matter what, there's no evidence to suggest that her own sexuality is out of the ordinary. As far as reputable media outlets have been able to deduce so far, she might even have a very well-guarded secret of a partner, but it's highly unlikely that they could have wedded without even so much as a whisper.