Who is James Tupper?
James is a Canadian actor, probably best known for his role as Dr. Chris Sands in the medical drama TV series "Mercy" (2009-2010) and for portraying Jack Slattery in the post-apocalyptic TV series "Aftermath" (2016), in addition to several other notable roles that he's had during his career.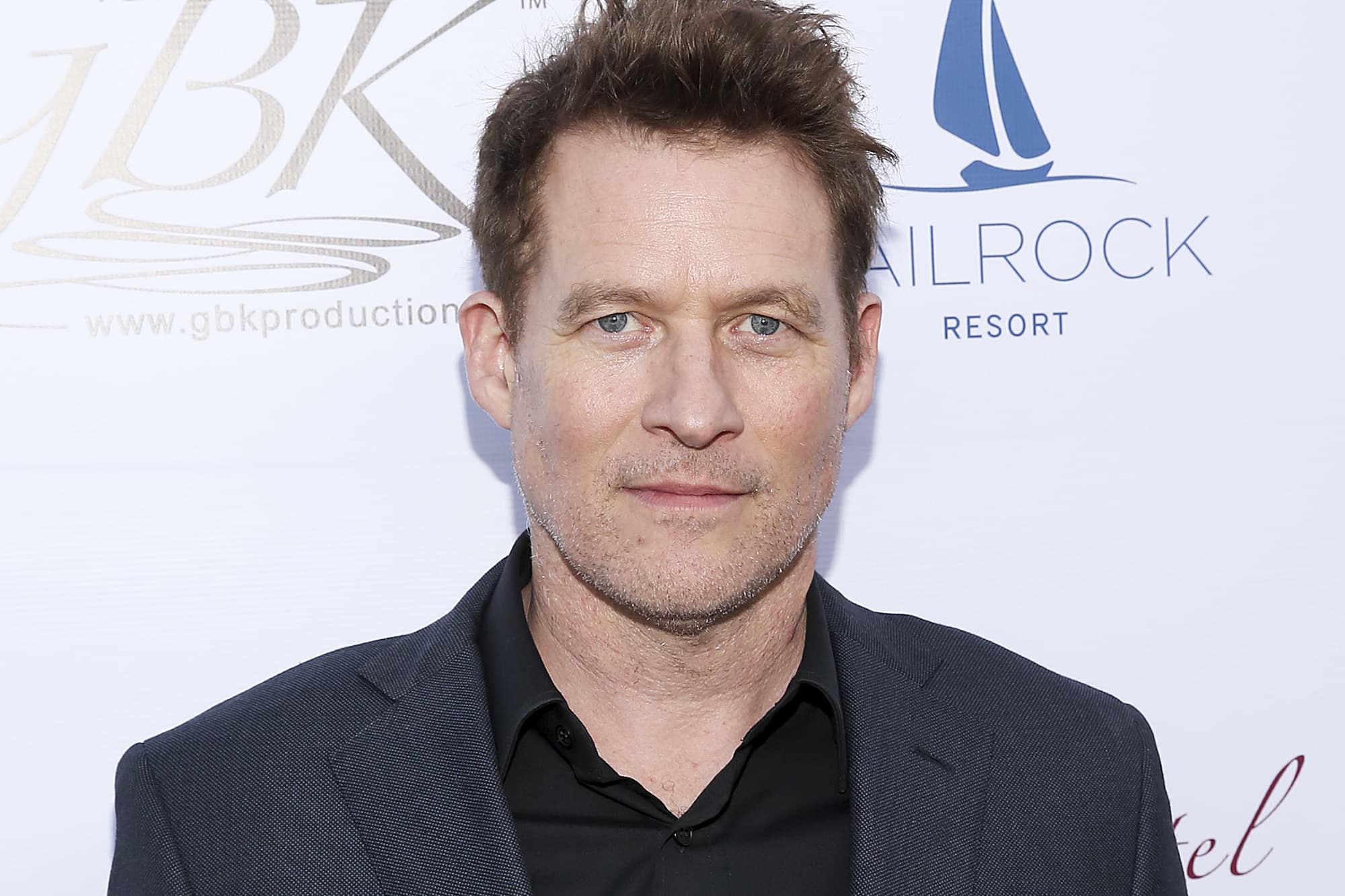 Who is James Tupper Married to Now?
According to sources, James Tupper and his now estranged wife, Kate Mayfield separated in 2006. In 2008 they filed for divorce, but there is no official report that the divorce process was ever finalized.
Wiki: Age, Childhood and Education
James Howard Tupper was born on 4 August 1965, in Dartmouth, Nova Scotia, Canada, the son of James, an elementary school principal, and his wife Heather, who was a homemaker. After high school, James enrolled at Concordia University, Montreal, where he studied acting then further honed his skills at Rutgers University in New Jersey, USA, from which he obtained his master's degree.
Career Beginnings
James initiated his acting journey with a minor role in the TV series "Time of Your Life" in 2000, portraying Kedrick in the episode entitled "The Time She Found Her Father".
Following his television debut, James transitioned to the world of films, and in 2001, he appeared in "Corky Romano", playing the role of an FBI Agent. The film starred Chris Kattan as Corky Romano, a veterinarian who gets involved with his family's criminal activities.
Additionally in the same year, Tupper took on a role as a Cop at the Bridge in the movie "Joe Dirt", starring David Spade as the titular character – the film follows Dirt's comedic adventures as he searches for his long-lost parents.
In 2005, James co-wrote and appeared in the independent film "Loudmouth Soup"; this unique project was fully improvised, with no script and no second takes. It's notable for its spontaneous approach to filmmaking, showcasing Tupper's creativity and improvisational skills as both a writer and actor.
He was quite busy in 2005, building his portfolio with guest roles in several notable and popular TV shows; he played Biker #1 in two episodes of "Gilmore Girls", portrayed Derek in an episode entitled "The Limo" in the popular series "How I Met Your Mother", appeared as Paul Zernecky in an episode of "CSI: NY" entitled "Dancing with the Fishes", and in the TV movie "Love's Long Journey", played Henry – the film is part of the "Love Comes Softly" series, and stars Erin Cottrell and Logan Bartholomew, in the story of a young couple's journey through love, loss, and faith as they settle in the American West.
In "Love's Abiding Joy" (2006), Tupper reprised his role as Henry Klein. This movie is also part of the "Love Comes Softly" series, and continues to follow the family's adventures as they face challenges and joys in their pioneer life.
Rise to Stardom
James Tupper's dedication in 2005 led to a significant opportunity when he was cast as Jack Slattery in the TV series "Men in Trees" (2006-2008). Anne Heche starred alongside him in the show revolving around a relationship expert who relocates to a small town in Alaska, and finds herself surrounded by a quirky community as she explores love and self-discovery.
In 2008, James Tupper appeared as Owen in four episodes of "Samantha Who?", sharing the screen with Christina Applegate, who played Samantha Newly. The series revolves around Samantha, who suffers from amnesia and embarks on a journey to discover her true self, and make amends for her past actions.
The same year, he portrayed Joseph Cotton in the film "Me and Orson Wells", alongside Zac Efron in the lead role as Richard Samuels. The story is set in 1937, and follows young actor Richard, who gets a chance to work with the legendary Orson Welles' Mercury Theatre, and experiences the chaos and brilliance of theater life in New York City.
From 2009 to 2010, James Tupper took on the main role of Dr. Chris Sands in the TV series "Mercy", appearing in 22 episodes. The show primarily featured Taylor Schilling, and follows the lives of nurses working at Mercy Hospital, providing an engaging portrayal of the challenges and dramas they face in the medical field.
Concurrently, James portrayed the role of B.J. Stoker in the 2009 TV movie "The Gambler, the Girl and the Gunslinger", co-starring Dean Cain and Teri Polo. This Western-themed film tells the tale of a gambler and a gunslinger who join forces to protect a feisty young woman.
In 2011, James appeared in "Girl Fight" as Ray, this television film featured Anne Heche and Jodelle Ferland, tackling the challenging subject of a young girl's struggle against bullying and violence in her high school.
I'll be live tweeting the #Revenge premiere in 10 minutes! Use #Revenge to join in the fun.

— James Tupper (@MrJamesTupper) September 29, 2014
From 2011 to 2015, James Tupper enjoyed substantial success in the TV series "Revenge". Initially, he had the recurring role of David Clarke during the first three seasons, then in the fourth season, he was elevated to a main role. "Revenge" is a dramatic thriller series that stars Emily VanCamp as Emily Thorne, and focuses on her quest for vengeance against those who wronged her family.
In 2014, James Tupper had the recurring role of Dr. Eric Ward in the TV series "Resurrection". The show revolves around mysterious resurrections of deceased individuals in a small town.
In 2016, he took on the lead role of Joshua Copeland in "Aftermath", a post-apocalyptic TV series that explores a family's struggle for survival in a world filled with supernatural phenomena and disasters.
From 2017 to 2019, Tupper played Nathan Carlson, a main role in "Big Little Lies", starring alongside Reese Witherspoon, Nicole Kidman and Shailene Woodley. The series delves into the lives of women in Monterey, California, and the secrets that bind them.
In 2018 and 2019, he had a recurring role as Andrew Pollock in "A Million Little Things", a drama series following a group of friends in Boston.
In 2020, James Tupper continued his career with two significant roles, appearing in two episodes of "The Detectives" as Detective Hank Idsinga. This series focuses on true crime cases and the detectives who work to solve them, adding to Tupper's repertoire of crime-related roles.
Additionally, Tupper took on the main role of Fenton Hardy in "The Hardy Boys"; based on the classic young adult book series, it follows the adventures of the Hardy brothers as they solve mysteries and uncover secrets in their small town.
In 2021, James appeared in the TV movie "My Christmas Family Tree" – directed by Jason Bourque and written by Mark Hefti, the film features Aimee Teegarden, Andrew W. Walker, and James in the main roles, and tells the heartwarming story of Vanessa, who after receiving the results of her Family Tree DNA test, discovers a previously unknown family, and spends Christmas with them.
James Tupper is currently working on the project "Good Girl", directed by Lauren Garroni. The film follows a determined Sugar Baby who discovers sinister secrets hidden within her Sugar Daddy's home, after receiving a substantial sum of $30,000 to move in with him. The cast also includes Theo Germaine and Carmen Christopher, and the film promises to offer a suspenseful and intriguing storyline.
Net Worth
According to authoritative sources, James Tupper's net worth is estimated at $3 million, as of mid- 2023.
Personal Life, Relationship with Anne Heche
Anne Heche and James Tupper's romantic journey started back in 2007. However, things quickly became complicated, as Heche's then-husband sought a divorce, along with joint custody of their son, Homer.
Despite the initial complexities, Anne and James welcomed their first child together, Atlas in March 2009. Their family was growing, but so were the challenges.
The couple took their on-screen chemistry to the SyFy series "Aftermath", which premiered in September 2016. They shared the screen and their lives, but by January 2018, their relationship had run its course, leading to a separation, with which came legal battles. Heche filed a petition for custody of their son and child support, Disputes arose, and the situation escalated. Tupper was accused of changing security codes during custody arrangements, and Heche sought access to his financial records related to child support.
After Anne Heche's tragic passing in a car accident in August 2022, James claimed that she had left him her estate. He cited a 2011 email as evidence of her intentions, stating that her assets should be used to support their children, Homer and Atlas. He's gone forward to say that he and his son have had a difficult time coping with her death; he's remained a widower.
Homer, Heche's son from a previous marriage, also entered the picture, filing a request to be in charge of his mother's estate. In October 2022, Tupper's petition to become the guardian ad litem for Atlas and control his portion of Anne Heche's estate was denied.
Appearance and Body Measurements
James Tupper has blue eyes and black hair. He stands at a height of 6ft (1.8m), weighs approximately 170lbs (77kgs), and his vital statistics are 40-34-13.