• Joey King was born in Los Angeles, California in 1999 and is an American actress
• She is currently single after allegedly splitting with Jacob Elordi
• Joey began acting at a young age, appearing in over 50 commercials before teenage years
• She has won a Young Artist Award for Best Performance in a Feature Film, Leading Young Actress 10 and Under
• Joey is active on social media and has a net worth of over $3 million

Known for movies
Short Info
| | |
| --- | --- |
| Date Of Birth | July 30, 1999 |
| Fact | In 2011, received a Young Artist Award (Best Performance in a Feature Film, Leading Young Actress 10 and Under) for her portrayal of beloved book heroine Ramona Quimby in the film Ramona and Beezus (2010). |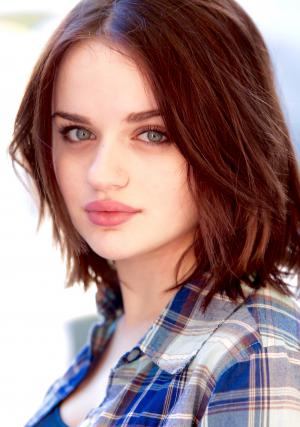 Joey King Wiki Bio
Joey Lynn King was born in Los Angeles, California USA on 30 July 1999, so under the zodiac sign of Leo, holding American nationality, and she follows the Christian religion – Joey came into the spotlight after appearing in "The Kissing Booth" teen romantic comedy movie.
Who is Joey King boyfriend now?
Joey King's boyfriend now is… nobody. The popular actress is not seeing anyone after her alleged split with Jacob Elordi. The two are rumored to be getting back together, perhaps because they are both going to star in "The Kissing Booth 2" in 2019.
Is she split from Jacob Elordi?
Joey and Jacob appear to have split sometime in November 2018. Jacob posted on his Twitter account that he was going to take a break from social media, and his fans thought that it was due to his obligations, as he was just starting to film for the "Euphoria" TV series. However, a few days after, he tweeted 'thank god I have my dog tho', he deleted his Instagram account entirely.
Jacob's actions started many rumors regarding the two's break-up, which hasn't been confirmed by them but it is certain that they've stopped uploading pictures of the two together on their social media accounts, and haven't been seen together in public.
Who is Jacob Elordi?
Jacob was born in Brisbane, Queensland, Australia, on 26 June 1997, so under the zodiac sign of Cancer and still holding Australian nationality – he rose to prominence after he appeared in "The Kissing Booth" movie alongside Joey King. It was the first time the two had met, and they apparently fell for each other immediately, and soon began dating.
Jacob attended St. Joseph's College and matriculated in 2015. He launched his career while he was still in high school while the first Hollywood movie in which he appeared was "Pirates of the Caribbean: Dead Men Tell No Tales" in 2017 – in the same year, he appeared in the "Swinging Safari" movie and "The Kissing Booth". He played the lead character Elordi in "The Mortuary Collection" horror movie in 2018 and is currently shooting for two TV series – one of them is "Euphoria".
Jacob is very popular on his Instagram account as he has nearly six million followers although he's has only uploaded 11 pictures so far.
Joey King's early life and education
Joey spent her entire childhood in Los Angeles, with her parents Terry and Jamie King, and her two siblings Hunter and Kelli King. She rarely talks about her family and therefore not much is known about them – her father is a retired arm-wrestling champion, who was the consultant for the popular director and actor Sylvester Stallone at some point of his life. Joey is said to have inherited her love for acting from her grandmother who performed in the theatre. She fell in love with acting at a very young age, and appeared in over 50 commercials before reaching teenage years. Joey matriculated from a local high school in 2017, then concentrated on acting rather than college.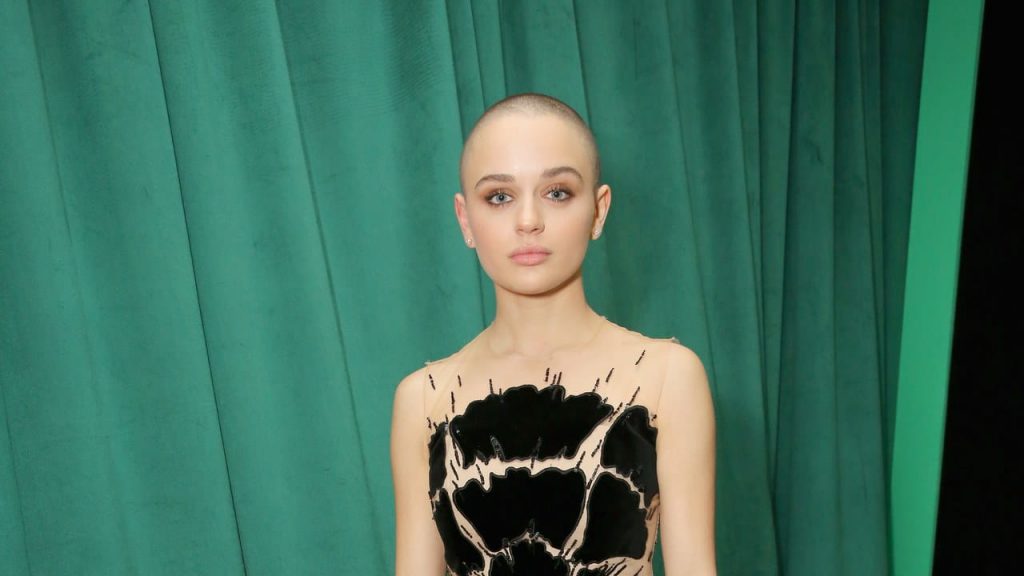 Acting career
Her acting career began the moment her siblings managed to persuade her to become part of the entertainment industry, and become a model for "Life Cereal" – she soon started acting, appearing briefly in a couple of TV shows including "CSI: Crime Scene Investigation" in 2000, "Entourage" in 2004 and "Medium" in 2005. The first TV movie she appeared in was "Grace" in 2006, when she was still only six years old. In the scene she was shooting, Joey had to pretend she was drowning in an ocean, and she's stated that this was the moment she fell in love with acting.
In 2008, Joey voiced Katie in the "Horton Hears a Who!" animated series, and the Beaver in the "Ice Age 3-D" movie, she appeared in "R.L. Stine's The Haunting Hour" TV series in 2010, and then landed one of the most important roles in her career when she appeared in the "Ramona and Beezus" adventure comedy movie. She once stated how this role changed her life, and how she will always appreciate the help which Liz Allen and Denise DeNovi provided for her.
In 2013, Joey voiced the China Girl in the "Oz the Great and Powerful" adventure family movie, then appeared in a couple of shows and TV movies before she landed the big role in "The Kissing Booth" movie in 2017, where she met her now ex-boyfriend Jacob Elordi.
Largest success in the short years of her career
Joey's favorite moment during her career was when she worked with very popular director Christopher Nolan – he was there when she had to shave her hair off for her role in "The Dark Knight Rises" movie in 2012. Even though she is still young, Joey has worked with famous directors including Sam Raimi, and Roland Emmerich as she appeared in his movie "White House Down" in 2013.
Reaching out to teenagers and philanthropy
Joey dedicates some of her free time to speak at schools and Boys and Girls Clubs about contributing to a better world, and explaining that they can all make a difference even though they're still very young. She is also a philanthropist, as she helps several charity organizations – her grandmother and she often deliver food together through the Meals on Wheels organization. Joey makes bracelets to raise money for charity, and goes on walks during the Relay for Life projects organized by the American Cancer Society.
Joey served as the main spokesperson for Drop Everything and Read (D.E.A.R.) Day in 2010 – during the same year, she recorded the "Ramona Blue" song with her sister, with all the money which the song made going to the First Book charity organization.
Likes and other interests
Joey's personal favorite superhero is Spiderman, and she's watched every single movie in which he's featured – she also enjoys watching Batman. She loves watching animated movies too – her favorite  is "Finding Nemo". Joey is a big animal lover and has a few pets at home.
Awards and Honors
Joey has won an award during her career – the Young Artist Award for Best Performance in a Feature Film, Leading Young Actress 10 and Under for her performance in the "Ramona and Beezus" movie.
Emmy For Your Consideration event for The Act ??? pic.twitter.com/aylRm764Ua

— Joey King (@JoeyKing) June 8, 2019
Appearance and net worth
Joey is currently 19 years old. She has long brown hair and blue eyes, is 5ft 4in (1.63m), weighs around 121lb (55kg), her vital statistics are 34-26-33, and she wears shoes size six.
According to authoritative sources, Joey's current net worth is estimated to be over $3 million, which will keep on rising as long as she continues to act.
Fan Facts
For her 11th birthday in 2010, Joey received a pet pig from famous producer and actor Jay Leno – she has kept the pig and named him JayJay.
She had to shave her hair four times for the roles which she has played.
Social media presence
Joey is very active and popular on several social media platforms – she launched her Twitter account in April 2009 and has so far gathered nearly 440,000 followers and tweeted almost 10,000 times. Her Instagram account is followed by more than 9.5 million people, while she's uploaded over 410 pictures – she has a Facebook page as well, which is followed by nearly 520,000 fans.
General Info
| | |
| --- | --- |
| Full Name | Joey King |
| Date Of Birth | July 30, 1999 |
| Height | 1.62 m |
| Profession | Voice Actor, Model, Singer |
| Nationality | American |
Family
| | |
| --- | --- |
| Parents | Terry King, Jamie King |
| Siblings | Hunter King, Kelli King |
Accomplishments
| | |
| --- | --- |
| Nominations | Gotham Independent Film Award for Breakthrough Actor, Young Artist Award for Best Performance in a Voice-Over Role - Young Actor/Actress |
| Movies | Ramona and Beezus, White House Down, The Conjuring, Oz the Great and Powerful, The Dark Knight Rises, Wish I Was Here, Crazy, Stupid, Love, Independence Day: Resurgence, Stonewall, World Invasion: Battle Los Angeles, Ice Age: Dawn of the Dinosaurs, Horton Hears a Who!, Quarantine, Family Weekend, Go... |
| TV Shows | Bent |
Social profile links
Quotes
| # | Quote |
| --- | --- |
| 1 | I love Jessica Chastain. I love her; she's amazing, and she's such a good actress, and she's been nominated for Oscars, and she's just a big role model to me. I love her. |
| 2 | It's very different working with all adults. I have a swear jar so that, if they have a potty mouth, I make them pay. That's what it's like being on set with adults. |
| 3 | My older sisters were in acting, and of course, I wanted to be just like them! |
| 4 | You have to keep going and pursue your dreams. |
| 5 | I'm usually always a big fan of the people that I'm working with, because I get to work with big people. |
| 6 | Both my sisters and I were in Stage Door plays, and we did that together, just in, like, little small plays together. And we did that, and it was really fun, and we kinda did commercials, and it kinda took off from there. It was great; it's what I love. |
| 7 | You have to show the character is confused or scared or happy through your voice instead of with your face and body. |
| 8 | I love Disneyland because the teacups are so awesome. But California Adventure is the best. |
| 9 | I love my house. I love my family. I love my animals. |
| 10 | I like normal life, but I will go crazy if I'm not working. |
| 11 | I am such a big fan of Batman. |
| 12 | Don't get discouraged from all the rejection. |
| 13 | I'm part Jewish and part Christian, but I'm mostly Jewish... |
Facts
| # | Fact |
| --- | --- |
| 1 | Her father Terry has been an arm-wrestling champion and was a consultant in this capacity for Sylvester Stallone. |
| 2 | Her great Aunt Frances follows her acting career religiously and is very proud of her and her sisters. |
| 3 | Mother is Jamie King. |
| 4 | In 2011, received a Young Artist Award (Best Performance in a Feature Film, Leading Young Actress 10 and Under) for her portrayal of beloved book heroine Ramona Quimby in the film Ramona and Beezus (2010). |
| 5 | Was the official spokesperson for D.E.A.R. (Drop Everything and Read) Day in 2010. That same year she recorded the song "Ramona Blue" with her sister, with proceeds going to the charity First Book. |
| 6 | As mentioned, has done national commercials for Life cereal. She has also done them for AT&T and McDonald's. |
| 7 | Her favorite Drew Barrymore movie is 50 First Dates (2004). |
| 8 | For Battle Los Angeles (2011) she got to wear a full body harness. For the stunt she was repelled down a 40 feet drop with a free fall the last 10 feet. |
| 9 | Got her ears pierced for her 10th birthday. |
| 10 | Has two dogs, Charlie and Angel. They are, according to her, opposites. |
| 11 | Loves UFC champion, Chuck Liddell. She played his daughter in an episode of "Entourage". |
| 12 | Had a lot of fun while working on Ice Age: Dawn of the Dinosaurs (2009), because it's her favorite movie series. |
| 13 | Her favorite movie is Finding Nemo (2003). |
| 14 | She and her sister, Kelli, wrote a song called "Ramona Blue" when they heard Joey booked the movie Ramona and Beezus (2010). Joey then recorded the song. |
| 15 | Did her own stunts in Quarantine (2008). |
| 16 | She was named after her grandfather Joseph. |
| 17 | Likes Zac Efron. |
| 18 | Joey loves to watch UFC fights with her dad. |
| 19 | Her favorite television series is Grey's Anatomy (2005). Joey said she would love to guest star on the show one day. |
| 20 | King's first commercial was a national spot for Life. Since then, she has completed over 104 commercials including national campaigns for Eggo and Walmart. She then appeared in her first film, Grace, shot when she was six years old. |
| 21 | Became great friends with Selena Gomez while filming Ramona and Beezus (2010). They became so close, that Joey says Selena is her sister in real life too. |
| 22 | According to Joey, her greatest accomplishment is doing a performance of sign language songs at the Ronald Reagan Library. |
| 23 | She's most proud of raising money by making bracelets, and walking for the Relay For Life for the American Cancer Society. |
| 24 | Spiderman is her favorite fictional superhero. She's seen all the "Spiderman" movies. |
| 25 | Her favorite television series is Grey's Anatomy (2005). |
| 26 | Joey started acting when she was four. Her first job was a commercial for Life cereal. |
| 27 | King's first lead role was in the 2010 film Ramona and Beezus (2010), an adaption of the Beverly Cleary book series, starring as Ramona Quimby opposite Selena Gomez as her older sister, Beezus Quimby. She also released a single for the movie called "Ramona Blue". |
| 28 | She appeared in her first film, Grace (2006), when she was 6 years old. |
| 29 | Received a pet pig from Jay Leno that she named JayJay, during an appearance on The Tonight Show for her 11th birthday in 2010. |
| 30 | Younger sister of Kelli King and Hunter King. |
Pictures
Movies
Actress
| Title | Year | Status | Character |
| --- | --- | --- | --- |
| Stargirl | 2018 | pre-production | Stargirl |
| The Kissing Booth | 2018 | filming | |
| Smartass | 2017 | completed | Freddie |
| Zeroville | 2017 | completed | Zazi |
| Wish Upon | 2017 | post-production | Claire |
| Going in Style | 2017 | completed | Brooklyn |
| Radium Girls | 2017 | post-production | Bessie |
| The Boxcar Children: Surprise Island | 2017 | pre-production | Jessie (voice) |
| The Possibility of Fireflies | 2017 | pre-production | Ellie |
| The Flash | 2016 | TV Series | Frankie Kane Magenta |
| Tween Fest | 2016 | TV Series | Maddisyn Crawford |
| Independence Day: Resurgence | 2016 | | Sam |
| Robot Chicken | 2016 | TV Series | |
| Age of the Moon | 2016/I | | Marissa Blanco |
| Camp | 2016 | TV Movie | Sarah |
| Fargo | 2014-2015 | TV Series | Greta Grimly |
| Stonewall | 2015 | | Phoebe |
| Borealis | 2015 | | Aurora |
| Fro Yo a Go Go | 2015 | Short | Lucille |
| R.L. Stine's The Haunting Hour | 2013-2014 | TV Series | Missy Jordan / Carla |
| The Sound and the Fury | 2014 | | Miss Quentin |
| Outlaw Prophet: Warren Jeffs | 2014 | TV Movie | Elissa Wall |
| The Boxcar Children | 2014 | | Jessie (voice) |
| Wish I Was Here | 2014 | | Grace Bloom |
| American Dad! | 2014 | TV Series | |
| The Eulogy of Ivy O'Connor | 2013 | Short | Ivy O'Connor |
| White House Down | 2013 | | Emily |
| The Conjuring | 2013 | | Christine |
| Family Weekend | 2013 | | Lucinda Smith-Dungy |
| Oz the Great and Powerful | 2013 | | Girl in Wheelchair China Girl |
| The Dark Knight Rises | 2012 | | Older Prison Child |
| Bent | 2012 | TV Series | Charlie Meyers |
| The Ben and Ari Show | 2012 | TV Series | Faith Woodrift / Zoe - Birthday Girl |
| New Girl | 2012 | TV Series | Brianna |
| Crazy, Stupid, Love. | 2011 | | Molly |
| Battle Los Angeles | 2011 | | Kirsten |
| Ramona and Beezus | 2010 | | Ramona Quimby |
| Ghost Whisperer | 2010 | TV Series | Cassidy |
| Elevator Girl | 2010 | TV Movie | Paige |
| Ice Age: Dawn of the Dinosaurs | 2009 | | Beaver Girl (voice) |
| Anatomy of Hope | 2009 | TV Movie | Lucy Morgan |
| Untitled Liz Meriwether Project | 2008 | TV Series | Lucy |
| CSI: Crime Scene Investigation | 2007-2008 | TV Series | Nora Rowe / Little Girl |
| Quarantine | 2008 | | Briana |
| Medium | 2008 | TV Series | Kelly Mackenzie Age 8 |
| Horton Hears a Who! | 2008 | | Katie (voice) |
| Backyards & Bullets | 2007 | TV Movie | Junie Garrison |
| Avenging Angel | 2007 | TV Movie | Amelia |
| Entourage | 2007 | TV Series | Chuck's Daughter |
| Reign Over Me | 2007 | | Gina Fineman (uncredited) |
| Jericho | 2006-2007 | TV Series | Sally Taylor |
| Grace | 2006/III | Short | Grace |
| The Suite Life of Zack and Cody | 2006 | TV Series | Emily |
Producer
| Title | Year | Status | Character |
| --- | --- | --- | --- |
| Camp | 2016 | TV Movie co-producer | |
Soundtrack
| Title | Year | Status | Character |
| --- | --- | --- | --- |
| The Conjuring | 2013 | performer: "John Jacob Jingleheimer Schmidt" | |
| New Girl | 2012 | TV Series performer - 1 episode | |
Self
| Title | Year | Status | Character |
| --- | --- | --- | --- |
| Clevver Now | 2016 | TV Mini-Series | Herself |
| Hollywood Today Live | 2016 | TV Series | Herself |
| Home & Family | 2016 | TV Series | Herself |
| Independence Day: A Legacy Surging Forward | 2016 | Video documentary short | Herself |
| FX Movie Download | 2016 | TV Series | Herself - Guest |
| Do It Differently | 2014 | Documentary | Herself |
| Wolf Watch | 2014 | TV Series | Herself |
| Teen Choice Awards 2014 | 2014 | TV Special | Herself |
| Made in Hollywood | 2014 | TV Series | Herself |
| Teens Wanna Know | 2013-2014 | TV Series | Herself - Guest / Himself - Guest |
| Studio 3 Hollywood Up Close | 2013 | TV Series | Herself - Guest |
| Meet the Insiders of 'White House Down' | 2013 | Video short | Herself |
| The Tonight Show with Jay Leno | 2010-2013 | TV Series | Herself - Guest / Herself |
| Good Day L.A. | 2013 | TV Series | Herself |
| Survivor | 2011 | TV Series | Herself |
| Piper's QUICK Picks | 2010-2011 | TV Series | Herself - Guest |
| The Joey & Elise Show | 2011 | TV Series documentary | Guest - Herself |
| Entertainment Tonight | 2010 | TV Series | Herself |
| Mark at the Movies | 2010 | TV Series | Herself |
| The Wendy Williams Show | 2010 | TV Series | Herself |
Awards
Won Awards
| Year | Award | Ceremony | Nomination | Movie |
| --- | --- | --- | --- | --- |
| 2014 | BTVA Voice Acting Award | Behind the Voice Actors Awards | Best Female Vocal Performance by a Child | Oz the Great and Powerful (2013) |
| 2011 | Young Artist Award | Young Artist Awards | Best Performance in a Feature Film - Leading Young Actress Ten and Under | Ramona and Beezus (2010) |
Nominated Awards
| Year | Award | Ceremony | Nomination | Movie |
| --- | --- | --- | --- | --- |
| 2014 | Best Breakthrough Actor | Gotham Awards | | Wish I Was Here (2014) |
| 2014 | Joey Award | The Joey Awards, Vancouver | International (non-Canadian) Actress Feature Film/Made for Television or Straight to Video Feature That Was Filmed in Canada | White House Down (2013) |
| 2013 | Young Artist Award | Young Artist Awards | Best Performance in a Feature Film - Supporting Young Actress | The Dark Knight Rises (2012) |
| 2011 | Young Artist Award | Young Artist Awards | Best Performance in a TV Series - Guest Starring Young Actress Ten and Under | Ghost Whisperer (2005) |
| 2010 | WIN Award | Women's Image Network Awards | Actress Feature Film | Ramona and Beezus (2010) |
| 2010 | Young Artist Award | Young Artist Awards | Best Performance in a Voice-Over Role - Young Actor/Actress | Ice Age: Dawn of the Dinosaurs (2009) |
| 2010 | Young Artist Award | Young Artist Awards | Best Performance in a TV Series (Comedy or Drama) - Supporting Young Actress | Anatomy of Hope (2009) |
| 2009 | Young Artist Award | Young Artist Awards | Best Performance in a TV Series - Guest Starring Young Actress | CSI: Crime Scene Investigation (2000) |
| 2009 | Young Artist Award | Young Artist Awards | Best Performance in a Voice-Over Role - Young Actress | Horton Hears a Who! (2008) |
Source:
IMDb
,
Wikipedia