• Julie Benz is an American actress from Pittsburgh, Pennsylvania, best known for playing Rita Bennett in "Dexter" and Darla in "Buffy the Vampire Slayer" and its spin-off "Angel".
• Her current net worth is estimated to be over $6 million.
• She trained as a figure skater until a stress fracture ended her career, and then pursued acting.
• Her first big role was in "Buffy the Vampire Slayer", and she went on to star in many other shows, including "Dexter", "Desperate Housewives", and "Hawaii Five-O".
• She is married to Rich Orosco, co-founder of Firebrand LA, and owns a pet dog named Bamboo.

Known for movies
Short Info
| | |
| --- | --- |
| Net Worth | $6 million |
| Date Of Birth | May 1, 1972 |
| Spouse | Rich Orosco (m. 2012), John Kassir (m. 1998–2007) |
| Mark | Often plays women who have suffered traumas or losses |
| Fact | At the 50th Monte-Carlo Television Festival, Monaco, Monte-Carlo [June 2010] |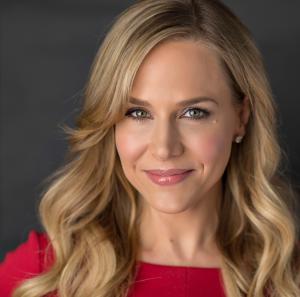 Who is Julie Benz?
Julie Marie Benz was born on 1 May 1972, in Pittsburgh, Pennsylvania USA, and is an actress, probably best known for playing the role of Rita Bennett in the television series "Dexter". She is also known for her role in "Buffy the Vampire Slayer", as well as its spin-off "Angel" playing the character Darla.
The Wealth of Julie Benz
How rich is Julie Benz? As of mid-2018, sources estimate a net worth that is over $6 million, earned through a successful career in acting. She won numerous awards for her role in "Dexter", and has also starred in numerous other shows throughout her 25-year career. As she continues her endeavors, it is expected that her wealth will also continue to increase.
Early Life and Career Beginnings
While born in Pittsburgh, Julie actually grew up in nearby Murrysville, where she attended Franklin Regional High School. Her father is a surgeon, while her mother was a noted figure skater, so Julie also learned how to ice skate, and competed in junior ice dancing at the 1988 US Championships, finishing in 13th place. However, she suffered a stress fracture to her right leg, which ended her skating career.
She then pursued acting, despite being discouraged by acting teachers, and became involved with local theatre. Her first role came in a small speaking part in the horror movie "Two Evil Eyes", and the following year she was cast in the television series "Hi Honey, I'm Home!" which lasted two years before its cancellation. She matriculated from high school in 1990, and then enrolled in New York University to study acting. She graduated in 1993, and then moved to Los Angeles to continue her pursuit of an acting career.
In honor of #oldheadshotday …one of my first headshots… 16 going on 30 ? pic.twitter.com/Z6xZb5mdYW

— Julie Benz (@juliebenz) April 27, 2018
Acting Prominence
Just two weeks after moving to Los Angeles, Benz got her first role as a guest in "Married…with Children" which led her to numerous other roles. She had support or guest roles in shows such as "Boy Meets World", "Step by Step" and "Hang Time", and appeared as a skater in an episode of "Diagnosis: Murder", before being cast in the series "Sliders".
In 1997, she had a lead role in the film "Dark Drive" before auditioning for the role of Buffy Summers in the series "Buffy the Vampire Slayer". However, she lost out to Sarah Michelle Gellar, but was instead offered the role of vampire Darla during the pilot episode, which was well-received, and led to her appearing in more episodes over the next few years. With this success she started to get more roles, in shows such as "The Big Easy", and "Fame LA", and a recurring role in the show "Ask Harriet", before guest starring in "The King and Queens".
Later Career and Dexter
In 2000, Julie reprised her role of Darla in the spin-off series "Angel", appearing in each season of the show, then took over the role of Ursula for the film "George of the Jungle 2". After gaining more guest roles, she had a lead role in the television movie "The Long Shot". Other projects she had during this time included appearances in episodes of "Supernatural", "Law & Order", and "CSI: Crime Scene Investigation", and a supporting role in the film "Punisher: War Zone", before co-starring with Sylvester Stallone in the fourth "Rambo" film, released in 2008.
One of her next notable roles was in the series "Dexter",  in which she played Rita Bennett. The show focuses on forensic technician Dexter Morgan, who specializes in blood spatter analysis but leads a secret life as a vigilante serial killer. She stayed with the show for three seasons until 2009, and was instrumental in the series winning several awards. She then had a recurring role in "Desperate Housewives", playing the role of a stripper with a master's degree in education, who gets offered the chance for a more legitimate career. A few of her latest projects include a recurring role in the series "Hawaii Five-O", casting her as one of the newer team members.
Personal Life
For her personal life, it is known that Benz married actor John Kassir in 1998. John is best known for being the voice of the Crypt Keeper from the "Tales from the Crypt" franchise by HBO. However, their marriage ended in divorce in 2007. Four years later, she was reported to be engaged to Rich Orosco who is the co-founder of the talent management company called Firebrand LA which was formerly B360 Studios, and they were married in 2012. Benz is known to collect antique things from various places she visits. She also owns a dog named Bamboo.
General Info
| | |
| --- | --- |
| Full Name | Julie Benz |
| Net Worth | $6 million |
| Date Of Birth | May 1, 1972 |
| Height | 1.63 m |
| Education | Franklin Regional High School, New York University |
| Nationality | American |
Family
| | |
| --- | --- |
| Spouse | Rich Orosco (m. 2012), John Kassir (m. 1998–2007) |
| Parents | George Benz, Joanne Benz |
| Siblings | Jeffrey Benz, Jennifer Benz |
Accomplishments
| | |
| --- | --- |
| Awards | Satellite Award for Best Supporting Actress – Series, Miniseries or Television Film |
| Nominations | Screen Actors Guild Award for Outstanding Performance by an Ensemble in a Drama Series |
| Movies | Rambo, The Boondock Saints II: All Saints Day, Saw V, Punisher: War Zone, Jawbreaker, Two Evil Eyes, George of the Jungle 2, As Good as It Gets, The Long Shot, Uncorked, Answers to Nothing, Darkdrive, The Brothers, Held Hostage, Bad Girls from Valley High, Shriek If You Know What I Did Last Friday t... |
| TV Shows | Defiance, Dexter, A Gifted Man, No Ordinary Family, Coupling, Buffy the Vampire Slayer, Taken, Glory Days, Payne, Ask Harriet, The Big Easy, Hi Honey, I'm Home! |
Social profile links
Marks
| # | Marks / Signs |
| --- | --- |
| 1 | Often plays women who have suffered traumas or losses |
Quotes
| # | Quote |
| --- | --- |
| 1 | [About her role on Dexter (2006)] I read the pilot script and I loved it. I was like what do I have to do to get on this show? Who do I have to kill? It's the type of programming I like to watch, provocative and edgy. It raises so many questions but doesn't force-feed you any answers and it really calls into question your own moral code. I mean, you find yourself falling in love and rooting for this guy who's a serial killer. You go back and forth on, is what he's doing right or is it wrong, is it right or is it wrong. And I love that kind of show, that challenges your mind [2009 interview]. |
| 2 | [about her role in Saw V (2008)] Yeah, I actually threw up on set, I was freaked out. I knew it was fake, but I couldn't even go near the saw machine during rehearsal. I mean, I was shaking. The challenge for me in that film was, you know - because I'm the perfect moviegoer, I buy into everything. Like, I go on the journey and I totally buy into the whole world that's created and the whole imagination of it all. The challenge for me in that film was like, can I act in something like this. And I had nightmares from it. I didn't sleep very well when I was up there filming, and it was a really interesting process for me, because I've never had a movie affect me in that level, like where I would go home and have dreams about the actual film, and not like your typical actor dreams about showing up naked on set or forgetting your lines, but the actual saw and Jigsaw and all of the elements to it and the traps. I remember doing the first trap where we're attached to - you know, around the neck with the chain? ... It had to be choreographed because we were on pulleys and it had to be very well choreographed so we wouldn't get hurt. But I freaked out and I said to the director "What's going to happen if I don't get the key?" and he was like, "We'll cut." And I was like, "Oh, okay." It feels very real. I mean, there were no safety saws behind us, you know, the things that chopped off your head, they were sharp! ... It's fun but it's very intense. [2009 interview] |
| 3 | [on playing the vampire "Darla"] I think I've died four or five times. I honestly believe that they like seeing me covered in blood [laughs]. I just think they have a thing with me and blood. I've died a lot! ... Every time I died, they would give me this big party on the set because I honestly thought it was my last time. I would sob and hug everybody goodbye and say, "It's over!" [laughs] And then a couple of months later, I'd get a phone call to come back. Everybody's now gotten pretty jaded about me dying on the show. I don't get the big party anymore. I don't get the gifts anymore. It's like, "Yeah, we'll see you in a few months." [29 November 2008, The Hollywood Interview.com] |
| 4 | (On filming Rambo (2008)] We spent two months in the jungle without the luxuries of filming in Los Angeles. My trailer looked like a 1952 bomb shelter with what appeared to be the original bedding - it looked like it had never been washed. The heat was extreme and we all lost a lot of weight. I got too thin on that movie. Also, I had to have like 27 vaccinations before I could even get on the plane to go there, I was taking malaria pills, there were poisonous snakes; one day an elephant crashed through the set after escaping from a nearby camp! You never knew what was going to happen next, but as tough as it was - being away from friends and family, the lack of luxury, the language barrier - it was also really exciting. Moviemaking shouldn't be on a comfy soundstage in L.A., it should be out there in the field. |
| 5 | I actually find the fans are always supportive and respectful. A couple times I've been approached when I'm buying underwear. That's more embarrassing for me rather than for them because it's like, "Oh hello. I'm just buying some panties." |
| 6 | [About the pilot for Dexter (2006)] When we did the pilot, I was very nervous. I was beginning to work with my favorite actor and I had to do a lot of relaxation to be on set with Michael. I was such a huge fan of his and just couldn't believe I was cast to play opposite him. I was really waiting for someone to come up to me and say it's all a joke. |
| 7 | [Her favorite scenes from Dexter (2006)] I loved the episodes where Rita dressed up as Lara Croft... and gave Dexter things. It was such a fun scene to play and it's the first time you really saw a little bit of her strength and her playfulness, and it was so nice to do after playing so much of this vulnerable, beaten-down woman, to have this fun moment with Dexter. I also love the scene towards the end where she confronts Paul [Rita's ex-husband] in prison and basically lays it on the line from a place of great strength, where she finally just tells him how it's going to be and how he needs to explain to the kids why he's in prison. |
| 8 | [About Darla's departure from Angel (1999)] She was such a wonderful character to begin with. To have such a beautiful ending. For me, it felt like they gave me a gift, a really special gift. After playing her for so long, it was such a beautiful way for her to go. The last 20 minutes redeemed her in the eyes of the fans as well. She was able to finally do something good after 400 years of evil and terror. |
| 9 | [on her character "Darla" on Angel (1999)] I didn't expect them to write such a beautiful ending. I really think it was one of the most beautiful gifts I've ever received as an actor. The last three episodes of her life are so wonderful. They were such a gift to play. It was really amazing. They sent me the script and I was on lunch. I was in my trailer crying. Everybody was asking me if I was okay, and what was wrong, and I had to say it was nothing, and that I was fine. You don't want to tell anyone anything - and, of course, we're not allowed to tell anybody anything. I think she truly is one of the most amazing characters on television. |
Facts
| # | Fact |
| --- | --- |
| 1 | At the 50th Monte-Carlo Television Festival, Monaco, Monte-Carlo [June 2010] |
| 2 | Her cousin, Tim Benz, is a sports radio/TV personality in Pittsburgh, PA. |
| 3 | Often mistaken for Julie Bowen and, when asked for her autograph, would sign Bowen's name. |
| 4 | Good friends with Buffy the Vampire Slayer (1997) and Angel (1999) co-star Eliza Dushku, Buffy the Vampire Slayer (1997) co-star Clare Kramer and Dexter (2006) co-star Jaime Murray. |
| 5 | Has been in a relationship with producer Rich Orosco since 2008. They got engaged in June 2011 and later married on May 5, 2012 in the Los Feliz neighborhood in Los Angeles, California. Because their wedding was on Cinco De Mayo, they chose to have a Mexican themed wedding, to honor the holiday as well as Orosco's heritage. |
| 6 | She collects antique things from every country she visits. Her favorite is a emerald ring she found in Knoxville, Tennessee. |
| 7 | Has a dog called Bamboo. |
| 8 | She dyed her natural blonde hair to brunette for the film Punisher: War Zone (2008). |
| 9 | Appeared in both: CSI: Crime Scene Investigation (2000) and CSI: Miami (2002). |
| 10 | Was originally picked to play the part of "Matty Jensen" in the film West of Brooklyn (2008) but was replaced by Natalia Livingston. |
| 11 | Attended Franklin Regional Sr. High School in Murrysville, Pennsylvania |
| 12 | She was originally cast to play the character "Ellie Sparks" in the un-aired pilot of the TV show Glory Days (2002). |
| 13 | Was once ranked the number 12 ice skater in the United States. Julie has lost two roles to Sarah Michelle Gellar. The first was the role of Kendall Hart on All My Children (1970). The second was the role of Buffy on TV's Buffy the Vampire Slayer (1997). |
| 14 | Auditioned for a role in Eyes Wide Shut (1999). She was called back to audition for the role again, but decided against it when she was going to have to do the scene topless. |
| 15 | She competed in the 1988 U.S. Championships in junior ice dancing with David Schilling, placing 13th. Her older sister and brother, Jennifer and Jeffrey, were the 1987 U.S. Junior Champions in ice dancing and competed internationally. |
Pictures
Movies
Actress
| Title | Year | Status | Character |
| --- | --- | --- | --- |
| Training Day | 2017 | TV Series filming | Holly McCabe |
| Hawaii Five-0 | 2015-2016 | TV Series | Inspector Abby Dunn |
| Havenhurst | 2016 | | Jackie |
| Charming Christmas | 2015 | TV Movie | Meredith Rossman |
| Life on the Line | 2015/I | | Carline |
| Defiance | 2013-2015 | TV Series | Mayor Amanda Rosewater Amanda Rosewater |
| Circle | 2015/II | | The Wife |
| Supremacy | 2014/I | | Kristen |
| Sole Custody | 2014 | TV Movie | Zoey |
| Taken: The Search for Sophie Parker | 2013 | TV Movie | Stevie Parker |
| A Gifted Man | 2011-2012 | TV Series | Christina Holt |
| Middle Ages | 2012 | TV Movie | |
| Ricochet | 2011 | TV Movie | Elise Laird |
| Answers to Nothing | 2011 | | Frankie |
| Royal Pains | 2011 | TV Series | Elyse |
| No Ordinary Family | 2010-2011 | TV Series | Stephanie Powell |
| Dexter | 2006-2010 | TV Series | Rita Bennett Rita Morgan |
| Bedrooms | 2010 | | Anna |
| Desperate Housewives | 2010 | TV Series | Robin Gallagher |
| The Boondock Saints II: All Saints Day | 2009 | | Special Agent Eunice Bloom |
| Uncorked | 2009 | TV Movie | Johnny Prentiss |
| Held Hostage | 2009 | TV Movie | Michelle Estey |
| Kidnapping Caitlynn | 2009 | Short | Caitlynn |
| Punisher: War Zone | 2008 | | Angela |
| Saw V | 2008 | | Brit |
| Rambo | 2008 | | Sarah |
| Law & Order | 2007 | TV Series | Dawn Sterling |
| Circle of Friends | 2006 | TV Movie | Maggie |
| CSI: Crime Scene Investigation | 2006 | TV Series | Heidi Wolff |
| Kill Your Darlings | 2006 | | Katherine |
| CSI: Miami | 2006 | TV Series | Hayley Gordon |
| Supernatural | 2006 | TV Series | Layla Rourke |
| 8MM 2 | 2005 | Video | Lynn |
| Locusts: The 8th Plague | 2005 | TV Movie | Vicky |
| Bad Girls from Valley High | 2005 | | Danielle |
| Lackawanna Blues | 2005 | TV Movie | Laura |
| Halo 2 | 2004 | Video Game | Miranda Keyes (voice) |
| Hot Shots Golf Fore! | 2004 | Video Game | Various Voices (voice) |
| Oliver Beene | 2004 | TV Series | Cigarette Girl |
| NCIS | 2004 | TV Series | Denise Johnson |
| Angel | 2000-2004 | TV Series | Darla |
| The Long Shot | 2004 | TV Movie | Annie Garrett |
| Coupling | 2003 | TV Series | Amanda |
| Peacemakers | 2003 | TV Series | Miranda Blanchard |
| The Midget Stays in the Picture | 2003 | Short | A-List Actress |
| George of the Jungle 2 | 2003 | Video | Ursula |
| Taken | 2002 | TV Mini-Series | Kate Keys |
| She Spies | 2002 | TV Series | Elaine |
| Glory Days | 2002 | TV Series | Ellie Sparks |
| The Brothers | 2001 | | Jesse Caldwell |
| Good Guys/Bad Guys | 2000 | TV Movie | |
| Buffy the Vampire Slayer | 1996-2000 | TV Series | Darla |
| Shriek If You Know What I Did Last Friday the Thirteenth | 2000 | Video | Barbara |
| Roswell | 1999-2000 | TV Series | Kathleen Topolsky |
| Satan's School for Girls | 2000 | TV Movie | Alison Kingsley |
| Dirt Merchant | 1999 | | Angie |
| Payne | 1999 | TV Series | Breeze O'Rourke |
| The King of Queens | 1999 | TV Series | Julie Patterson |
| Jawbreaker | 1999 | | Marcie |
| Conrad Bloom | 1998 | TV Series | Julie |
| Ask Harriet | 1998 | TV Series | Joplin Russell |
| Eating Las Vegas | 1997 | Short | Sheila |
| Veronica's Video | 1997 | TV Movie | Heidi |
| As Good as It Gets | 1997 | | Receptionist |
| Fame L.A. | 1997 | TV Series | Vanessa |
| Darkdrive | 1997 | | Julie Falcon |
| The Big Easy | 1997 | TV Series | Roxanne |
| Inventing the Abbotts | 1997 | | Co-ed |
| A Walton Easter | 1997 | TV Movie | Jeannie (uncredited) |
| The Single Guy | 1996 | TV Series | Cranberries Girl |
| Sliders | 1996 | TV Series | Jenny Michener |
| Diagnosis Murder | 1996 | TV Series | Julie Miller |
| Hearts Adrift | 1996 | TV Movie | Christy |
| Black Sheep | 1996 | | Woman (uncredited) |
| Boy Meets World | 1996 | TV Series | Bianca |
| Empire | 1995 | TV Movie | Christie Lambert |
| Step by Step | 1995 | TV Series | Tawny |
| High Tide | 1995 | TV Series | Joanna Craig |
| The Barefoot Executive | 1995 | TV Movie | Sexy Woman |
| Hang Time | 1995 | TV Series | Linda Cantrell |
| Crosstown Traffic | 1995 | TV Movie | |
| Married with Children | 1994 | TV Series | Sascha |
| Hi Honey, I'm Home | 1991-1992 | TV Series | Babs Nielsen |
| Two Evil Eyes | 1990 | | Betty (segment "The Black Cat") |
Soundtrack
| Title | Year | Status | Character |
| --- | --- | --- | --- |
| Dexter | 2009 | TV Series performer - 1 episode | |
| Angel | 2000-2001 | TV Series performer - 2 episodes | |
Thanks
| Title | Year | Status | Character |
| --- | --- | --- | --- |
| Shut Up and Kiss Me | 2010 | special thanks | |
| It's a Long Road: Resurrection of an Icon | 2008 | Video documentary short special thanks | |
| The Making of 'Kill Your Darlings' | 2006 | TV Movie documentary special thanks | |
| 'Angel': Season 3 Overview | 2004 | Video documentary special thanks | |
| Darla: Deliver Us from Evil | 2004 | Video short documentary special thanks | |
Self
| Title | Year | Status | Character |
| --- | --- | --- | --- |
| Celebrity Name Game | 2016 | TV Series | Herself - Celebrity Player |
| Dinner at Tiffani's | 2016 | TV Series | Herself |
| Home & Family | 2015 | TV Series | Herself |
| One Question Interviews | 2015 | TV Series | Herself - Guest |
| The Soup | 2008-2014 | TV Series | Herself |
| Good Day L.A. | 2013 | TV Series | Herself - Guest |
| Tweet Out | 2013 | TV Series | Herself |
| Watch What Happens: Live | 2013 | TV Series | Herself - Guest |
| Rachael Ray | 2013 | TV Series | Herself - Guest |
| Big Morning Buzz Live | 2013 | TV Series | Herself - Guest |
| Syfy 20th Anniversary Special | 2012 | TV Special documentary | Herself |
| CollegeHumor Originals | 2012 | TV Series | Herself |
| The Talk | 2011 | TV Series | Herself - Guest |
| The Wendy Williams Show | 2011 | TV Series | Herself - Guest |
| The View | 2008-2011 | TV Series | Herself - Guest |
| Jimmy Kimmel Live! | 2011 | TV Series | Herself - Guest |
| 2010 American Music Awards | 2010 | TV Special | Herself - Presenter |
| Dancing with the Stars | 2010 | TV Series | Herself |
| Entertainment Tonight | 2010 | TV Series | Herself |
| Unprecedented Access: Behind the Scenes | 2010 | Video short | Herself |
| Chelsea Lately | 2008-2010 | TV Series | Herself - Guest |
| 16th Annual Screen Actors Guild Awards | 2010 | TV Special | Herself |
| The 67th Annual Golden Globe Awards | 2010 | TV Special | Herself - Audience Member |
| Hollywood 411 | 2009 | TV Series | Herself |
| Last Call with Carson Daly | 2009 | TV Series | Herself - Guest |
| That Morning Show | 2009 | TV Series | Herself - Guest |
| Up Close with Carrie Keagan | 2009 | TV Series | Herself - Guest |
| Tattoos: A Scarred History | 2009 | Documentary | Herself |
| 15th Annual Screen Actors Guild Awards | 2009 | TV Special | Herself |
| Meet Jigsaw: Behind the Scenes of 'Punisher: War Zone' | 2009 | Video short | Herself |
| The Making of 'Punisher: War Zone' | 2009 | Video short | Herself |
| The Fatal Five | 2009 | Video documentary short | Herself |
| The 66th Annual Golden Globe Awards | 2009 | TV Special | Herself |
| TMZ on TV | 2008 | TV Series | Herself |
| The Late Late Show with Craig Ferguson | 2008 | TV Series | Herself - Guest |
| PIX 11 Morning News | 2008 | TV Series | Herself |
| Scream Awards 2008 | 2008 | TV Movie documentary | Herself |
| Infanity | 2008 | TV Series documentary | Herself |
| The 60th Primetime Emmy Awards | 2008 | TV Special | Herself |
| KTLA Morning News | 2008 | TV Series | Herself |
| A Hero's Welcome: Release & Reaction | 2008 | Video short | Herself |
| It's a Long Road: Resurrection of an Icon | 2008 | Video documentary short | Herself |
| The Early Show | 2008 | TV Series | Herself - Guest |
| Canada A.M. | 2008 | TV Series | Herself - Guest |
| The Sauce | 2008 | TV Series | Herself |
| E! News Live | 2007 | TV Series | Herself |
| Gomorron | 2006 | TV Series | Herself |
| The Making of 'Kill Your Darlings' | 2006 | TV Movie documentary | Herself |
| Halos & Horns: Recurring Villainy | 2005 | Video documentary short | Herself |
| The Sharon Osbourne Show | 2004 | TV Series | Herself - Guest |
| 'Angel': Season 3 Overview | 2004 | Video documentary | Herself |
| Darla: Deliver Us from Evil | 2004 | Video short documentary | Herself |
| SoapTalk | 2003 | TV Series | Herself |
| Total Request Live | 2003 | TV Series | Herself |
| 'Angel': Season 2 Overview | 2003 | Video documentary | Herself |
| George of the Jungle 2: Behind the Trees | 2003 | Video short | Herself |
| The Saturday Show | 2003 | TV Series | Herself - Guest |
| 6th Annual Academy of Interactive Arts & Sciences Awards | 2003 | TV Special documentary | Herself |
| Inside Taken | 2002 | Video documentary short | Herself |
| 'Buffy': Season 2 Overview | 2002 | Video documentary short | Herself |
| Rank | 2002 | TV Series documentary | Herself |
| The Big Breakfast | 2001 | TV Series | Herself - Guest |
| Rendez-View | 2001 | TV Series | Herself - Guest Host |
| The Test | 2001 | TV Series | Herself - Panelist |
| Jawbreaker Movie Special | 2001 | TV Movie | Herself |
| Happy Hour | 1999 | TV Series | Herself |
Archive Footage
| Title | Year | Status | Character |
| --- | --- | --- | --- |
| The Punisher: Creating the Look | 2009 | Video short | Angela |
| Malice in Wonderland: Wolfram & Hart | 2004 | Video documentary short | Darla (uncredited) |
| Angel | 2003-2004 | TV Series | Darla |
| 'Angel': Season One | 2003 | Video documentary short | Darla (uncredited) |
Awards
Won Awards
| Year | Award | Ceremony | Nomination | Movie |
| --- | --- | --- | --- | --- |
| 2010 | Saturn Award | Academy of Science Fiction, Fantasy & Horror Films, USA | Best Supporting Actress on Television | Dexter (2006) |
| 2008 | Eyegore Award | Eyegore Awards | | |
| 2006 | Satellite Award | Satellite Awards | Best Actress in a Supporting Role in a Series, Mini-Series or Motion Picture Made for Television | Dexter (2006) |
Nominated Awards
| Year | Award | Ceremony | Nomination | Movie |
| --- | --- | --- | --- | --- |
| 2010 | Golden Nymph | Monte-Carlo TV Festival | Outstanding Actress - Drama Series | Dexter (2006) |
| 2010 | Scream Award | Scream Awards | Best Horror Actress | Dexter (2006) |
| 2010 | Actor | Screen Actors Guild Awards | Outstanding Performance by an Ensemble in a Drama Series | Dexter (2006) |
| 2009 | Actor | Screen Actors Guild Awards | Outstanding Performance by an Ensemble in a Drama Series | Dexter (2006) |
| 2008 | Scream Award | Scream Awards | Best Horror Actress | Dexter (2006) |
Source:
IMDb
,
Wikipedia