• Keri Hilson is a musician, singer, songwriter, and actress from Decatur, Georgia, USA.
• She has had success as a songwriter writing hit songs for Mary J. Blige, Britney Spears, and Pussycat Dolls.
• She has released two studio albums, "In a Perfect World..." and "No Boys Allowed".
• She has had success in acting as well, starring in the award-winning romantic comedy "Think Like a Man".
• Her net worth is estimated at $25 million and she is active on Instagram, Twitter, and Facebook.

Known for movies
Short Info
| | |
| --- | --- |
| Net Worth | $25 million |
| Date Of Birth | December 5, 1982 |
| Spouse | Samuel Soba |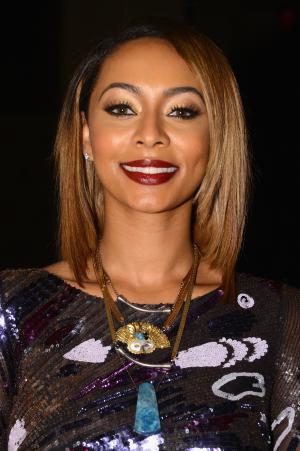 Who is Keri Hilson?
Keri Lynn Hilson was born on the 5th December 1982, in Decatur, Georgia USA, and is a musician, singer, songwriter and actress, perhaps best known to the world for her debut studio album "In a Perfect World…", released in 2009, which achieved gold status in the US, and Silver in the UK. She has also had success as a songwriter, writing hit songs for such artists as Mary J. Blige, Britney Spears, and Pussycat Dolls, among many others.
Early Life, Family, and Education
Keli, of African-American ancestry, grew up in a middle-class family of five children, with a brother Kip, and sisters Kelsee, Kye, and Kaycee. She didn't go to school in the family neighborhood, but alongside her siblings went to a school an hour away from the family home. From an early age, Keri was interested in music and her mother paid for her piano lessons, but Keri wasn't much enjoying playing, as she preferred singing instead, so as time went by, Keri changed piano lessons to vocal training, and would sing accompanied by piano. Two years into training, Keri secured a record deal with D'Signe, a girl group which soon disbanded, but she continued her education as well, and studied a course in theater at the Oxford College of Emory University, and Emory University in Atlanta for three years.
Career Beginnings
During her teenage years, Keri focused on songwriting, and collaborated with producer Anthony Dent as a songwriter and background vocalist for the likes of Usher, Ludacris, Kelly Rowland, Toni Braxton, Ciara and Polow da Don. Once she was out of college, she
worked more with Polow da Don
, ceasing cooperation with Dent, but joining the production and songwriting team, The Clutch, with which she worked on "Take Me as I am", sang by Mary J. Blige, then Ciara's "Like a Boy", Britney Spears' "Gimme More", and many other hits of the mid- 2000s. During this time, Keri also met Timbaland, who at the peak of his career signed her to Mosley Music Group, his own record label. She collaborated with Timbaland on a couple of his songs, such as "The Way I Are", before starting work on her debut album "In a Perfect World…" in 2008, which came out the following year.
Rise to Prominence
"In a Perfect World…" topped the US R&B Chart, and achieved gold status in the US, launching young Keri to stardom. The album spawned such hits as "Turnin' Me On", a duet with Lil Wayne, then "Knock You Down" which featured Kanye West and Neyo, and "I Like", which achieved platinum status in Germany. Keri continued to work on her own music, and in 2010 released her second album, "No Boys Allowed", which was a big letdown in comparison to her debut release, since the album reached only No. 7 on the US R&B Chart. Keri then went on extensive tours, performing in Australia and Europe as well as US, and hit the studio only in 2015, since when she has been working on her third album "L.I.A.R.", which stands for "Love Is a Religion", apparently scheduled for release late in 2018.
What Keri Has Been Up to Today
Keri has also been enjoying a rather successful acting career; she made her debut back in 2012, when she portrayed Heather in the award-winning romantic comedy "Think Like a Man", starring Chris Brown, Gabrielle Union, and Kevin Hart. Since then she has had several other notable roles, including the part of Jasmine in the film "Almost Christmas" (2016), and as Billie in the television film "Love by the 10th Date" (2017).
Don't miss today's #StraightTalk Panel on @SteveTVShow!!! ??

—-> https://t.co/PVO7KT42HS for your local air-times! pic.twitter.com/yoILrWceDg

— Keri Hilson (@KeriHilson) March 26, 2018
Do You Know How Rich Keri Hilson Is?
Keri has been interested in music since her earliest years; she started honing her skills from the age of 12, and so far her achievements have steadily increased her wealth. So, have you ever wondered how rich Keri Hilson is, as of mid- 2018? According to authoritative sources, it has been estimated that Hilson's net worth is as high as $25 million. Pretty impressive, don't you think?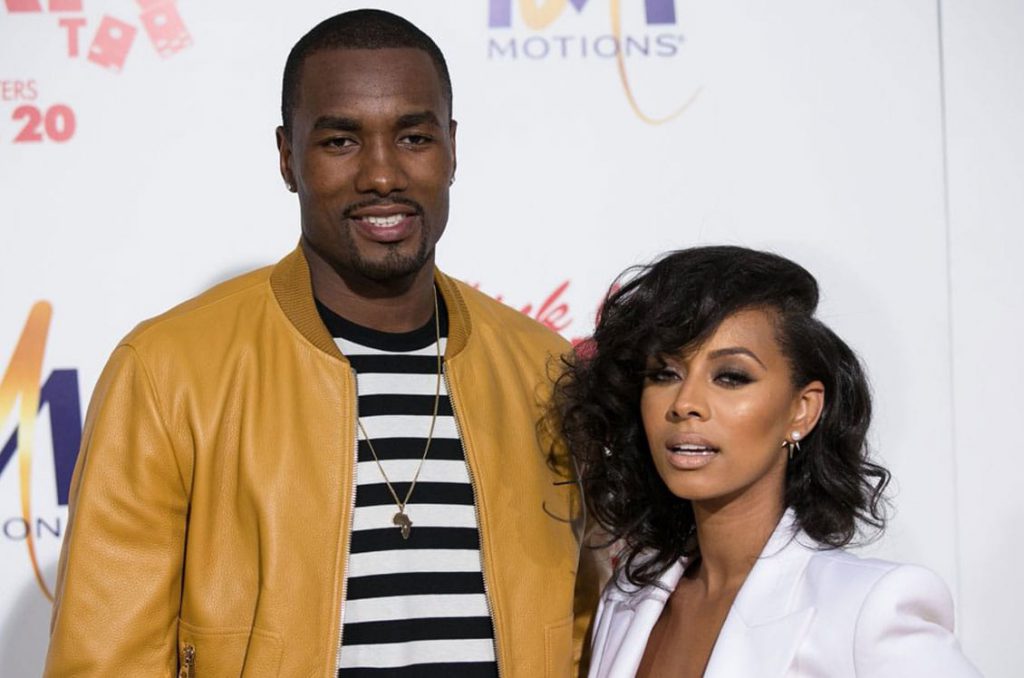 Do You Know About Her Personal Affairs, Marriage, Children?
When it comes to her personal life, Keri isn't quite as open about it as she is with her career; she tends to keep her most intimate details hidden from the public eyes, though it is known that Keri has been married to Samuel Soba since 2002, and the couple has two children together, but there are no further details about the family.
Keri Hilson Philanthropic Activities
Aside from music, acting and family, Keri has found inspiration in helping those less fortunate; she has been involved in a number of campaigns that were organized to help victims of the 2010
Haiti earthquake
, then recorded a charity single "Oh Africa", with Akon, with all the earnings directed to underprivileged African youth, and she has been a part of a number of campaigns that involve fighting against HIV and AIDS. Keri has also held numerous charity concerts for various causes.
Is Keri Hilson on Social Media?
Keri can be found on such social media as Instagram, Twitter, and Facebook as well, and is rather popular on them, which has also made her a star. On her Facebook page, Keri has a total of seven million fans, with whom she has shared details of her most recent career endeavors, such as her collaboration with Nikki Chu, among many other enterprises. She is also active on Instagram, on which she has around three million fans, who enjoy daily posts which include her friends as well as family. Keri is no stranger on Twitter, on which she has a fan base of close to five million, with whom she has shared her opinions and ideas, but also her philanthropic endeavors. So, if you aren't already a fan of this successful multi-talented artist, then this is a fantastic opportunity for you, just follow links to her official pages.
Keri Hilson Height, Weight and Body Measurements
Keri hasn't captured many hearts just by her talents, but also by her looks. You are probably wondering about Keri's height and weight; well, Keri stands at 5ft 9ins (1.77m), while she weighs 117lbs or 53kgs. Her vital statistics are 32-25-34. Furthermore, her eye color is brown and she has blonde hair.
General Info
| | |
| --- | --- |
| Full Name | Keri Hilson |
| Net Worth | $25 million |
| Salary | $25 million |
| Date Of Birth | December 5, 1982 |
| Height | 1.75 m |
| Profession | Record producer, Singer-songwriter, Actor, Dancer, Music artist, Knock You Down, Pretty Girl Rock, Energy |
| Education | Emory University, Tucker High School, Oxford College of Emory University, Knock You Down, Pretty Girl Rock, Energy |
| Nationality | American |
Family
| | |
| --- | --- |
| Spouse | Samuel Soba |
| Siblings | Kelly Hilson, Kye Hilson, Kaycee Hilson, Kip Hilson, Kelsee Hilson, Knock You Down, Pretty Girl Rock, Energy |
Accomplishments
| | |
| --- | --- |
| Awards | BET Award for Best New Artist, NAACP Image Award for Outstanding New Artist, Soul Train Music Award for Best New Artist, Soul Train Music Award for Best Collaboration, Danish Music Award for International Hit of the Year, Knock You Down, Pretty Girl Rock, Energy |
| Nominations | Grammy Award for Best New Artist, Grammy Award for Best Rap/Sung Performance, BET Award for Best Collaboration, BET Award for Viewer's Choice, BET Award for Video of the Year, BET Award for Best Female R&B/Pop Artist, American Music Award for New Artist of the Year, Soul Train Music Award for Best D... |
| Movies | Riddick, Think Like A Man |
Social profile links
Pictures
Movies
Soundtrack
| Title | Year | Status | Character |
| --- | --- | --- | --- |
| Gogo Boy | 2015 | Short writer: "Gimme More" completed | |
| 20 Moments That Rocked Pop | 2015 | TV Movie documentary writer: "Gimme More" - uncredited | |
| Britain's Got More Talent | 2015 | TV Series writer - 1 episode | |
| The Rover | 2014 | performer: "Pretty Girl Rock" | |
| Rap Critic Reviews | 2014 | TV Series performer - 1 episode | |
| Warren | 2014 | TV Series short writer - 1 episode | |
| Grand Theft Auto V | 2013 | Video Game writer: "Gimme More" | |
| The Hangover Part III | 2013 | writer: "Like a Boy" - uncredited | |
| VH1 Divas 2012 | 2012 | TV Special performer: "She Works Hard for the Money", "Last Dance" | |
| Glee | 2012 | TV Series writer - 1 episode | |
| Step Up Revolution | 2012 | performer: "Buyou Ricky Luna Remix" / writer: "Buyou Ricky Luna Remix" | |
| Girls | 2012 | TV Series performer - 1 episode | |
| Britney Spears Live: The Femme Fatale Tour | 2011 | TV Special writer: "Gimme More" | |
| Programming the Nation? | 2011 | Documentary writer: "Gimme More" - uncredited | |
| So You Think You Can Dance Canada | | TV Series performer - 3 episodes, 2008 - 2011 writer - 2 episodes, 2008 - 2009 | |
| So You Think You Can Dance | | TV Series performer - 3 episodes, 2007 - 2011 writer - 2 episodes, 2007 | |
| WrestleMania XXVII | 2011 | TV Special performer: "America The Beautiful" - uncredited | |
| 20 to 1 | 2011 | TV Series documentary writer - 2 episodes | |
| Late Show with David Letterman | 2011 | TV Series performer - 1 episode | |
| Burlesque | 2010/I | performer: "Knock You Down" / writer: "Knock You Down" | |
| The Tonight Show with Jay Leno | 2010 | TV Series performer - 1 episode | |
| Easy A | 2010 | performer: "Numba One Tide Is High" | |
| Jimmy Kimmel Live! | | TV Series performer - 1 episode, 2010 writer - 1 episode, 2010 | |
| Step Up 3D | 2010 | performer: "Got Your Back" | |
| Simons Danseskole | 2010 | TV Series documentary performer - 1 episode | |
| Gossip Girl | | TV Series performer - 2 episodes, 2007 - 2010 writer - 1 episode, 2007 | |
| Madonna: Sticky & Sweet Tour | 2010 | Video documentary writer: "Human Nature" | |
| The Office | 2009 | TV Series performer - 1 episode | |
| Dance Flick | 2009 | performer: "The Way I Are", "Turnin Me On" / writer: "The Way I Are", "Turnin Me On" | |
| Saturday Night Live | 2009 | TV Series writer - 1 episode | |
| Shark | 2008 | TV Series performer - 1 episode | |
| Video on Trial | 2008 | TV Series performer - 1 episode | |
| The Hills | 2008 | TV Series writer - 1 episode | |
| Step Up 2: The Streets | 2008 | performer: "The Way I Are" / writer: "The Way I Are" - as Keri Lynn Hilson | |
| L'isola dei famosi | 2007 | TV Series writer - 1 episode | |
| CSI: Miami | 2007 | TV Series writer - 1 episode | |
| Duas Caras | 2007 | TV Series writer: "Gimme More" | |
| 2007 MTV Video Music Awards | 2007 | TV Special writer: "Gimme More" | |
| Fantastic Four: Rise of the Silver Surfer | 2007 | writer: "Physical" | |
| Premiya Muz-TV 2007 | 2007 | TV Special writer: "Wait A Minute" | |
Actress
| Title | Year | Status | Character |
| --- | --- | --- | --- |
| Love by the 10th Date | 2017 | TV Movie | Billie |
| Almost Christmas | 2016 | | Jasmine |
| Riddick | 2013 | | Santana's Prisoner (as Keri Lynn Hilson) |
| Think Like a Man | 2012 | | Heather |
| Akon Feat. Keri Hilson: Oh Africa | 2010 | Video short | |
| Fabolous: Everything, Everyday, Everywhere | 2009 | Short | Keri Hilson |
Composer
| Title | Year | Status | Character |
| --- | --- | --- | --- |
| Britney Spears: Break the Ice | 2008 | Video short | |
Self
| Title | Year | Status | Character |
| --- | --- | --- | --- |
| The Real | 2017 | TV Series | Herself |
| Made in Hollywood | 2016 | TV Series | Herself |
| Riddick: Meet the Mercs | 2014 | Video documentary short | Herself |
| Riddickian Tech | 2014 | Video documentary short | Herself |
| Real Husbands of Hollywood | 2013 | TV Series | Herself |
| VH1 Divas 2012 | 2012 | TV Special | Herself - Performer |
| 2011 Soul Train Awards | 2011 | TV Special | Herself |
| CeeLo Green Talking to Strangers | 2011 | TV Series | Herself - Guest |
| Fashion News Live | 2010-2011 | TV Series | Herself |
| BET Awards 2011 | 2011 | TV Special | Herself |
| So You Think You Can Dance | 2011 | TV Series | Herself - Musical Guest |
| Germany's Next Topmodel | 2011 | TV Series documentary | Herself |
| The 2011 Billboard Music Awards | 2011 | TV Special | Herself - Presenter |
| WrestleMania XXVII | 2011 | TV Special | Herself |
| Rip the Runway '11 | 2011 | TV Movie | Herself - Performer |
| Talk Stoop with Cat Greenleaf | 2011 | TV Series | Herself |
| Jimmy Kimmel Live! | 2009-2011 | TV Series | Herself - Musical Guest / Herself - Musical Support / Herself |
| The 53rd Annual Grammy Awards | 2011 | TV Special | Herself |
| Ellen: The Ellen DeGeneres Show | 2011 | TV Series | Herself - Guest |
| 16th Annual Critics' Choice Movie Awards | 2011 | TV Special documentary | Herself - Performer |
| Late Show with David Letterman | 2009-2011 | TV Series | Herself - Musical Guest |
| Jump Start Live | 2011 | TV Series | Herself |
| Chelsea Lately | 2010 | TV Series | Herself - Guest |
| Lopez Tonight | 2010 | TV Series | Herself |
| VH1 Divas Salute the Troops | 2010 | TV Movie | Herself - Performer |
| Macy's Thanksgiving Day Parade | 2010 | TV Movie | Herself |
| The Mo'Nique Show | 2009-2010 | TV Series | Herself |
| The Tonight Show with Jay Leno | 2010 | TV Series | Herself - Musical Guest |
| 2010 American Music Awards | 2010 | TV Special | Herself - Presenter |
| Black Girls Rock | 2010 | TV Movie | Herself |
| 2010 BET Hip Hop Awards | 2010 | TV Special | Herself |
| TV One Night Only: Live from the Essence Music Festival | 2010 | TV Movie | Herself |
| BET Awards 2010 | 2010 | TV Special | Herself |
| 2010 VH1 Hip Hop Honors: The Dirty South | 2010 | TV Special | Herself - Performer |
| Style-City Music Presents | 2010 | TV Series | Herself - Guest |
| 41st NAACP Image Awards | 2010 | TV Special | Herself |
| SOS Saving OurSelves: Help for Haiti | 2010 | TV Movie documentary | Herself |
| The 52nd Annual Grammy Awards | 2010 | TV Special | Herself |
| Rachael Ray | 2010 | TV Series | Herself |
| Trina Feat. Diddy & Keri Hilson: Million Dollar Girl | 2010 | Short | Herself |
| Dick Clark's New Year's Rockin' Eve with Ryan Seacrest 2010 | 2009 | TV Special | Herself - Performer |
| Styl'd | 2009 | TV Series | Herself |
| Connect with the Stars | 2009 | TV Series | Herself |
| 2009 Soul Train Awards | 2009 | TV Special | Herself |
| 2009 American Music Awards | 2009 | TV Special | Herself - Presenter |
| The MOBO Awards | 2009 | TV Special | Herself - Host |
| Late Night with Jimmy Fallon | 2009 | TV Series | Herself - Musical Guest |
| VH1 Divas Live 2009 | 2009 | TV Movie | Herself |
| 2009 MTV Video Music Awards | 2009 | TV Special | Herself |
| 'TV One Night Only: Live from the Essence Music Festival' | 2009 | TV Movie | Herself |
| Walmart Soundcheck | 2009 | TV Series | Herself |
| BET Awards 2009 | 2009 | TV Special | Herself |
| Top 12 Moments of the BET Awards | 2009 | TV Special | Herself |
| Sound | 2009 | TV Series | Herself |
| Rising Icons | 2009 | TV Series | |
| BET News | 2008 | TV Series | Herself |
| 2008 MTV Video Music Awards | 2008 | TV Special | Herself (as The Pussycat Dolls) |
| BET Awards 2008 | 2008 | TV Special | Herself - Presenter |
| One Life to Live | 2007 | TV Series | Herself |
| 2007 MTV Video Music Awards | 2007 | TV Special | |
| MTV Europe Music Awards 2004 | 2004 | TV Special | Herself - Performer |
Archive Footage
| Title | Year | Status | Character |
| --- | --- | --- | --- |
| Video on Trial | 2010 | TV Series | Herself - Accused |
Awards
Nominated Awards
| Year | Award | Ceremony | Nomination | Movie |
| --- | --- | --- | --- | --- |
| 2010 | Grammy | Grammy Awards | Best New Artist | |
| 2010 | Grammy | Grammy Awards | Best Rap/Sung Collaboration | |
Source:
IMDb
,
Wikipedia