• James Roday is an actor, screenwriter, and director.
• He is best known for his role in the crime-mystery series "Psych" (2006-2014).
• He is of Mexican, Irish, English, and Scottish ancestry.
• His net worth is estimated to be around $4 million.
• He is active on social media, with over 300,000 followers on Twitter and Instagram.

Known for movies
Short Info
| | |
| --- | --- |
| Net Worth | $3 million dollars |
| Date Of Birth | April 4, 1976 |
| Fact | BFA in Drama - New York University, Tisch School of the Arts (1997). |
| Payments | Earned $60,000 /episode (2007) from Psych (2006) |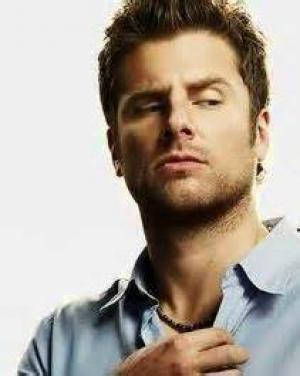 Who is James Roday?
Born James David Rodriguez on the 4th April 1976, in San Antonio, Texas USA, he is a director, screenwriter and actor, probably best known to the world for writing, producing, directing – and also starring as Shawn Spencer – in the TV crime-mystery series "Psych" (2006-2014), He also wrote and directed the horror film "Gravy" in 2015.
Early Life, Parents, and Education
Of Mexican, Irish, English, and Scottish ancestry, James is the son of a retired US Air Force Master Sergeant, Jaime "Jim" Rodriguez and his wife Irene. James went to Taft High School in San Antonio, and after successful completion, he enrolled at New York University's Experimental Theatre Wing, studying theatre, and graduating with a bachelor's degree in fine arts; when he was 22 he started using stage name James Roday since there was already a James Rodriguez registered in the Screen Actors Guild.
Career Beginnings
James launched his acting career in 1999 with the role of Chad in the romantic comedy film "Coming Soon", starring Bonnie Root, Gaby Hoffman and Tricia Vessey. The same year, James made his first television appearance, as Vic in the TV series "Ryan Caulfield: Year One", while two years later he secured his first recurring role, as Edgar Ross in the TV series "First Years". However, in the early 2000s, James spent more time in theatre than on screen. He featured in such plays as "Three Sisters", "A Respectable Wedding", and "Sexual Perversity in Chicago", among others, and also started a theatre company – Red Dog Squadron – with Brad Raider in 2002. Through the company, he directed the play "Greedy", and also wrote and directed the one-act play "Sustenance". These earliest works have only helped him in furthering his career.
No more standing around waiting for iiiit. Toniiiiiiiight IS iiiiiiiiittttt. pic.twitter.com/wFmF2NgbYv

— James Roday (@JamesRoday) December 7, 2017
Rise to Prominence
With his career improving, James' name became more popular within Hollywood, and it was during the mid- 2000s that James started paving a way for himself among the stars. In 2003 he starred in the comedy film "Rolling Kansas", next to Sam Huntington and Jay Paulson, while in 2005 he starred next to Sam Shepard, Jessica Lange and Tim Roth in Wim Wenders' drama film "Don't Come Knocking", and the same year appeared in the adventure comedy film "The Dukes of Hazzard", with Johnny Knoxville, Seann William Scott, and Jessica Simpson in the lead roles.
Ding, ding. pic.twitter.com/ID1qVZ3i1l

— James Roday (@JamesRoday) December 7, 2017
"Psych"
However, it was in 2006 that James made a big breakthrough with the role of Shawn Spencer, a pretend-to-be psychic in the TV crime-comedy series "Psych". In the beginning, James had nothing but an acting part, but after the first season he became the director, and later worked as a writer too. The series premiered on the 7th July 2006, and aired until 26th March 2014, completing eight seasons and 120 episodes. The role of Shawn Spencer became a hallmark of James' career, and has won him a number of nominations and awards, including the Imagen Award in 2012. Most recently, the television film "Psych" was aired in 2017, to mixed reviews; there are plans for a sequel, but due to scheduling conflicts of the main cast, the project has been put on hold until further notice.

Career After "Psych"
He wasn't quite in search of other acting engagements while "Psych" lasted, but once it ended, James continued where he left off. In 2015 he had several successful portrayals, including as Marty in the comedy-horror film "Gravy", which he also wrote and directed, then as J.B. in the film "Baby, Baby, Baby". The following year, James starred in the comedy-drama film "Pushing Dead", next to Robin Weigert and Danny Glover, and most recently he appeared in the new TV series "A Million Little Things", and is working on the film "The Buddy Games", which is currently in post-production.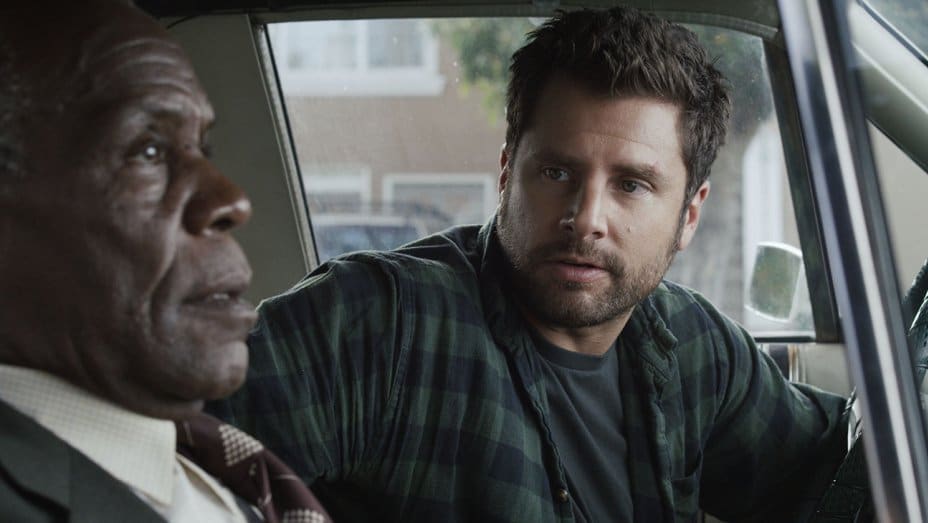 Do You Know How Rich, Successful Actor, Writer, and Director James Roday Is?
Since launching his career, James has showcased his many talents; he has proved himself on stage as well as on screen, and in writing and directing, all of which have helped increase his wealth. So, have you ever wondered how rich James Roday is, as of mid- 2018? According to authoritative sources, it has been estimated that Roday's net worth is as high as $4 million. Some of the commercially most successful projects on which James has worked include the film "The Dukes of Hazard", which grossed over $80 million at the box office, and the role of Shawn Spencer in the TV series "Psych", for which he earned over $50,000 per episode.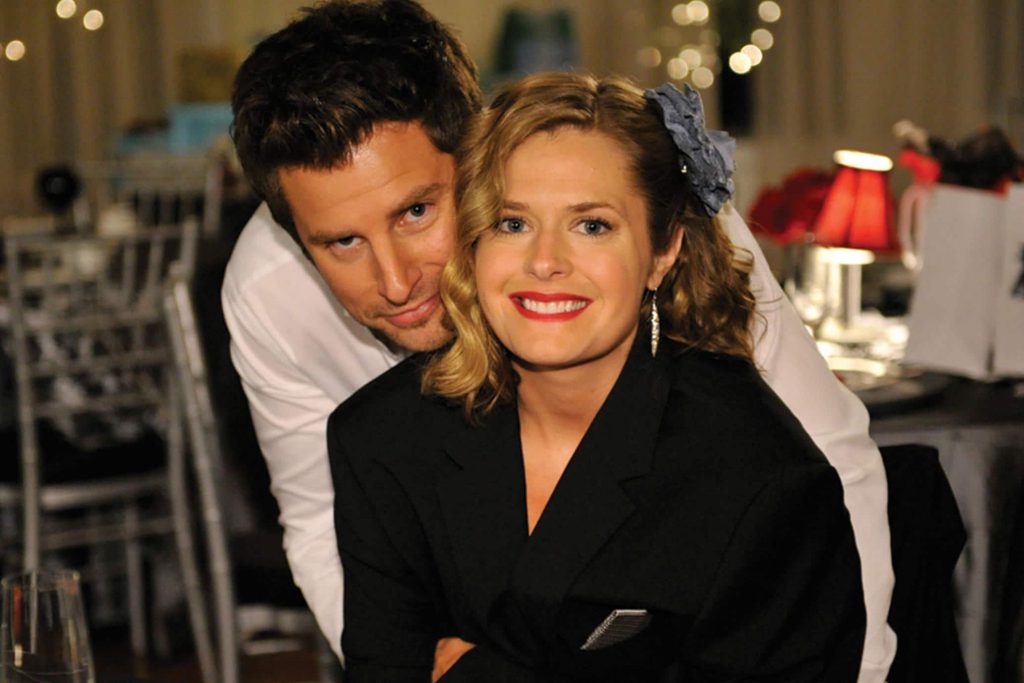 Do You Know of James Roday's Personal Life, Dating, Girlfriend, Marriage, Children?
While shooting "Psych", James met Maggie Lawson, who would become his co-star, and later love partner. The two started their romantic relationship once "Psych" premiered, and dated until 2014, breaking-up just before the end of the critically-acclaimed series, for unknown reasons. Since then, James is single and apparently solely focused on his career.
Is James Roday on Social Media?
James can be found on such social media platforms as Twitter and Instagram, on which he has over 300,000 followers. On his official Instagram page, James has around 115,000 followers, with whom he has shared his love for dogs, but also other details from his personal life and career. James is also active on Twitter, on which he is followed by more than 250,000 people, and which he uses to promote his opinions and ideas, primarily focusing on how to protect animals from poachers. He has also expressed his political opinion as well, among many other posts. So, if you aren't already a fan of this prominent actor, writer, and director, then this is a perfect opportunity for you.
General Info
| | |
| --- | --- |
| Full Name | James Roday |
| Net Worth | $3 million dollars |
| Date Of Birth | April 4, 1976 |
| Height | 1.78 m |
| Profession | Screenwriter, Television producer, Actor, Television Director |
| Education | William Howard Taft High School, New York University |
| Nationality | American |
Family
| | |
| --- | --- |
| Parents | Jim Rodríguez, Irene Rodríguez |
| Siblings | Lisette Rodriguez |
Accomplishments
| | |
| --- | --- |
| Nominations | ALMA Award for Favorite TV Actor, Satellite Award for Best Actor - Television Series Musical or Comedy, ALMA Award for Year in TV Comedy - Actor, NAACP Image Award for Outstanding Writing in a Comedy Series |
| Movies | Gravy, Pushing Dead, The Dukes of Hazzard, Beerfest, Repli-Kate, Rolling Kansas, Don't Come Knocking, Gamer, Skinwalkers, Christmas Eve, Showtime, Baby, Baby, Baby, Thank Heaven, Coming Soon |
| TV Shows | Psych, Miss Match, First Years, Ryan Caulfield: Year One |
Social profile links
Salary
| Title | Salary |
| --- | --- |
| Psych (2006) | $60,000 /episode (2007) |
Quotes
| # | Quote |
| --- | --- |
| 1 | Look at every show on television; it's derivative of another show that came before it. It was only a matter of time. So all you 'Mentalist' fans, it's okay to like the show, but don't be in denial of where it came from. Friday nights, U.S.A., basic cable-style baby. |
| 2 | My plan was to go to New York and do some theatre, and then I got the script for 'Psych.' I was like, 'Ahh - just as I thought I was out, you pulled me back in!' I had a great meeting with the show creator and we laid out the parameters to make the show work: what I would do, what he would let me do. |
| 3 | When he came to television, there was no way I wasn't going to watch. Of course, he delivered everything that you would expect David Lynch to deliver, and more, and he was doing it in primetime network television. Even as a 14-year old, I wanted someone in the room with me that I could look over and say, 'Can you believe we're watching this?' |
| 4 | I remember one night, my parents were out at a function of some kind and I had just gotten cable in my room. That was a big deal, and I saw 'Blue Velvet' on HBO. It blew my mind in a way that I don't think children's minds are supposed to be blown, but they probably shouldn't be watching 'Blue Velvet.' |
| 5 | I was a strange, dark little dude. I fell in love with horror movies, at a very early age. Somehow, as a first grader, I was able to convince my parents to let me go see stuff like 'An American Werewolf in London' in theaters, so I was headed in that direction anyway. |
| 6 | I would say I'm more fascinated by Big Daddy V than I am necessarily a huge fan of Big Daddy V. He simply threw on the double-strapped unitard... and now he's some sort of fearsome, fighting, wrecking machine. |
| 7 | I would say I've actually done a lot more comedy than I've done drama. It's weird the way that worked out, because when I came out of theater school I took myself way too seriously, so it's kind of ironic that I ended up sort of going down the comedy path. |
| 8 | Leonardo Dicaprio didn't change his name, Emilio Estevez didn't change his name. But every case is different. I only have one reference of what my career was and I was very, very blessed and very, very lucky, and it got started very quickly after college. And I only know that by going with Roday. |
| 9 | Have I ever pretended to be something? I think back in college I think I might have told a girl that I was a professional tennis player once. And then, of course, she had never heard of me so I had to dig deeper. 'I'm just sort of on the playing satellites. You know, I'm kind of working my way up. I'm not ranked in the top 100 or anything.' |
| 10 | I always say David Bowie, that's sort of like my stock answer to every question regarding who I'd like to have come on the show, who I'd like to sing our theme song, who I'd like to meet for coffee in a completely unrelated non-'Psych' atmosphere. He's just the God, he's the man and I think we could probably make really good use of him on our show. |
| 11 | I came from Texas, I was studying theater at NYU, and I thought for sure that my lot in life would be to get the best bartending job I could find and do theater in New York. And that was a good life. |
| 12 | I did nothing but theater until, I guess, '99. I was all the way through college the first time that I had stepped in front of a camera. And it's weird; it's definitely a transition. |
| 13 | I get star-struck anytime I meet performers that I grew up watching and appreciating. I mean, it's still incredibly surreal to me that I was a kid in San Antonio watching movies and then now I'm working with some of the people that were in those movies. I don't think it'll ever stop being surreal on some level. |
| 14 | They just think I'm a white dude. Every once in a while someone thinks I'm Jewish. I get a lot of stuff, but never Latino. |
| 15 | 'Twin Peaks' is my favorite show of all time. |
| 16 | I usually just pick a genre of movie that I feel like saluting and then go off and come up with something that I can sort of pay homage to. That's the great thing about our show is we've sort of created a landscape for 'Psych' where we're kind of allowed to go off and give shout-outs to movies that we love, genres that we love. |
| 17 | I'm a sports fanatic. It's hard for me to commit to the weekly, episodic nature of television, so for me, anytime that I can put a game on, that's what I do. |
| 18 | And I have to say, for the record, my favorite line from 'Without A Clue' is after Michael Caine pokes a dead body with a stick and announces to everyone, 'It is my opinion that this man is dead.' |
| 19 | Actors geek out over athletes. Everyone knows that. |
| 20 | I think what we do is fairly unique on 'Psych,' and we just have to keep doing that because that's what got us where we are. |
| 21 | I'd describe 'Psych' as 'Real Genius' meets 'Django Unchained.' |
| 22 | Kids love watching adults act like children. It's that spirit they can relate to. |
| 23 | My father is Jaime Rodriguez from San Antonio, Texas, and I've got one whole half of my family that's Mexican through and through. |
Facts
| # | Fact |
| --- | --- |
| 1 | Starring off-Broadway as "Finn" in "Extinction," a play by Gabriel McKinley, directed by Wayne Kasserman. With Michael Weston also in the cast. [February 2010] |
| 2 | Directed a play called "Greedy" for his theatre company, Red Dog Squadron, in Los Angeles, California. [January 2010] |
| 3 | Decided to use the last name "Roday," since there was already someone named James Rodriguez in the Screen Actors Guild. |
| 4 | Used to be in a band called Dogberry when he was younger. |
| 5 | Friend of Dana Ashbrook, whom he directed in his 2004 play "Sustenance." Ashbrook starred in Roday's favorite show Twin Peaks (1990) and guest-starred in the Psych (2006) episode that Roday wrote as an homage to "Twin Peaks." According to Roday, Ashbrook was instrumental in helping some of the pieces fall in place for the episode. |
| 6 | Co-artistic director of the theater company Red Dog Squadron, which he founded in 1999 with friend Brad Raider. |
| 7 | BFA in Drama - New York University, Tisch School of the Arts (1997). |
| 8 | His favorite gum is Juicy Fruit. |
| 9 | Was in a seven-year relationship with Psych (2006) co-star Maggie Lawson. |
| 10 | In People's 100 Most Beautiful People issue (2007). |
Pictures
Movies
Actor
| Title | Year | Status | Character |
| --- | --- | --- | --- |
| Pushing Dead | 2016 | | Dan Schauble |
| Good Session | 2015 | TV Movie | Joel |
| Nerd Herd | 2015 | TV Movie | Kip |
| Christmas Eve | 2015 | | B |
| Baby, Baby, Baby | 2015 | | J.B. |
| Gravy | 2015 | | Marty |
| Psych | 2006-2014 | TV Series | Shawn Spencer |
| Mr. Payback | 2013/I | Short | Malikai |
| Love Bites | 2011 | TV Series | Jeff |
| Gamer | 2009 | | News Co-Host #1 |
| Fear Itself | 2008 | TV Series | Carlos the Groom |
| Beerfest | 2006 | | German Messenger |
| Psych Webisodes | 2006 | TV Mini-Series | Shawn Spencer |
| The Dukes of Hazzard | 2005 | | Billy Prickett |
| Don't Come Knocking | 2005 | | 1st AD |
| Rolling Kansas | 2003 | | Dick Murphy |
| Miss Match | 2003 | TV Series | Nick Paine |
| Showtime | 2002 | | 'Showtime' Cameraman |
| Repli-Kate | 2002 | | Max |
| Providence | 2002 | TV Series | Alexander Conrad |
| Thank Heaven | 2001 | | Receptionist |
| First Years | 2001 | TV Series | Edgar Ross |
| Believe | 2000/II | Short | Bruce Arm / Agent Johnny |
| Get Real | 2000 | TV Series | Trent Sykes |
| Coming Soon | 1999 | | Chad |
| Ryan Caulfield: Year One | 1999 | TV Series | Vic |
Producer
| Title | Year | Status | Character |
| --- | --- | --- | --- |
| Quest for Truth | 2015 | TV Movie executive producer completed | |
| Psych | | TV Series producer - 67 episodes, 2009 - 2014 co-producer - 15 episodes, 2008 - 2009 | |
Director
| Title | Year | Status | Character |
| --- | --- | --- | --- |
| Quest for Truth | 2015 | TV Movie completed | |
| Rosewood | 2015-2017 | TV Series 4 episodes | |
| Blood Drive | 2017 | TV Series 2 episodes | |
| Rush Hour | 2016 | TV Series 1 episode | |
| Gravy | 2015 | | |
| Battle Creek | 2015 | TV Series 1 episode | |
| Psych | 2009-2014 | TV Series 8 episodes | |
Writer
| Title | Year | Status | Character |
| --- | --- | --- | --- |
| Gravy | 2015 | | |
| Psych | 2007-2014 | TV Series written by - 16 episodes | |
| Skinwalkers | 2006 | written by | |
Soundtrack
| Title | Year | Status | Character |
| --- | --- | --- | --- |
| Psych | 2006-2013 | TV Series performer - 7 episodes | |
Self
| Title | Year | Status | Character |
| --- | --- | --- | --- |
| Tavis Smiley | 2014 | TV Series | Himself - Guest |
| Total Divas | 2013 | TV Series | Himself |
| Teens Wanna Know | 2013 | TV Series | Himself - Guest |
| NerdHQ | 2013 | TV Series | Himself |
| Comic Con 2012 Live | 2012 | TV Movie | Himself |
| WWE Raw | 2010-2012 | TV Series | Himself |
| WWE Tough Enough | 2011 | TV Series | Himself |
| Access Hollywood Live | 2010 | TV Series | Himself - Guest |
| Kevin Pollak's Chat Show | 2010 | TV Series | Himself |
| 2009 Alma Awards | 2009 | TV Special | Himself |
| His Name Was Jason: 30 Years of Friday the 13th | 2009 | TV Movie documentary | Himself |
| Entertainment Tonight | 2008 | TV Series | Himself |
Awards
Won Awards
| Year | Award | Ceremony | Nomination | Movie |
| --- | --- | --- | --- | --- |
| 2012 | Imagen Award | Imagen Foundation Awards | Best Actor/Television | Psych (2006) |
Nominated Awards
| Year | Award | Ceremony | Nomination | Movie |
| --- | --- | --- | --- | --- |
| 2012 | ALMA Award | ALMA Awards | Favorite TV Actor - Leading Role | Psych (2006) |
| 2011 | ALMA Award | ALMA Awards | Favorite TV Actor - Leading Role | Psych (2006) |
| 2011 | Imagen Award | Imagen Foundation Awards | Best Actor - Television | Psych (2006) |
| 2010 | Image Award | Image Awards | Outstanding Writing in a Comedy Series | Psych (2006) |
| 2009 | ALMA Award | ALMA Awards | Outstanding Actor in a Comedy Series | Psych (2006) |
| 2009 | Imagen Award | Imagen Foundation Awards | Best Actor/Television | Psych (2006) |
| 2009 | OFTA Television Award | Online Film & Television Association | Best Actor in a Comedy Series | Psych (2006) |
| 2008 | ALMA Award | ALMA Awards | Outstanding Actor in a Drama Television Series | Psych (2006) |
| 2008 | OFTA Television Award | Online Film & Television Association | Best Actor in a Comedy Series | Psych (2006) |
| 2006 | Satellite Award | Satellite Awards | Best Actor in a Series, Comedy or Musical | Psych (2006) |
Source:
IMDb
,
Wikipedia