• Maliah Michel is a popular hip hop model, entrepreneur and adult performer from Houston, Texas, USA.
• She is known for her relationships with famous rappers and singers such as Drake and Sean Kingston.
• She has had a career as a dancer, stripper, and actress.
• She has a skin and haircare line called 'Body by Maliah' and is popular on social media.
• She is 5ft 7ins (1.70m) tall and has vital statistics of 36-26-44 ins.
 
Who is Maliah Michel?
Maliah Michel was born in Houston, Texas USA, on 10th of December 1983, of African-American ethnicity, and is a popular hip hop model, entrepreneur and adult performer. She is also known for her relationships with famous rappers and singers, such as Drake and Sean Kingston.
Maliah Michel Bio: Early Life and Education
Little is known of Maliah's early life as she's never really talked about it or shared any information. The only known fact is that she has a sister who has a child, and with whom Maliah used to live in a small apartment. Details of her education are yet to be revealed.
Career and Net Worth
Popular television persona Maliah did not have an easy career beginning. At the age of 18, she was performing as a dancer and a stripper in clubs across the US; she became a stripper after she went with her friends to a strip club and liked what she saw there. Her most notable performance was in a popular club in Beverly Hills – Maliah said she could earn $500 per night.
It took her several years of hard work to be recognized by powerful people in show business, who enabled her to appear in music videos of artists such as Neyo, Drake, Pit Bull, Busta Rhymes and many more. She appeared in Drake's video for the song 'Find Your Love', 'Make Me Better' by Fabolous and 'Get It Shawty' by Lloyd, among others.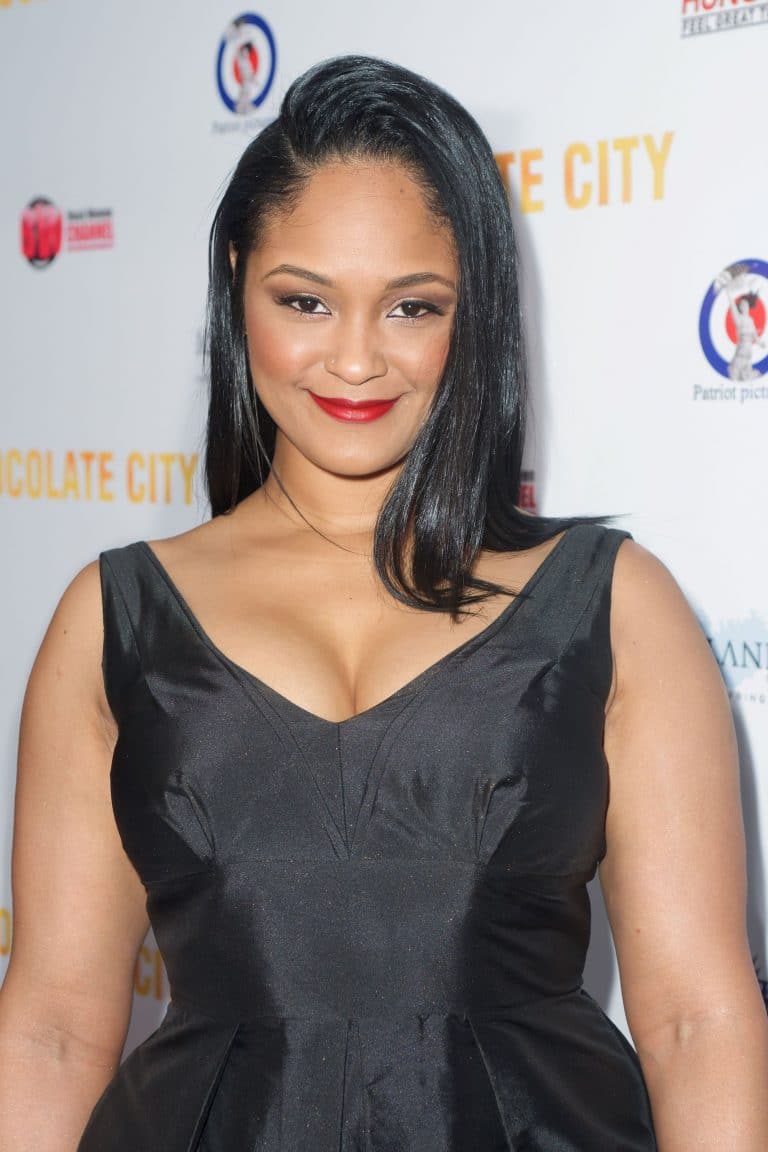 These business arrangements brought her into the public's attention eye, and her popularity increased significantly, appearing on the cover of many popular magazines such as 'XXL', 'King Magazine' and 'Smooth Magazine'. Versatile Maliah is an actress too, and appeared in a support role in the low-budget movie 'Because I Love You' in 2012, the story of an unlikely romance that forms between an abducted victim and one of her kidnappers.
In 2016, Maliah began her own skin and haircare line called 'Body by Maliah', which has contributed to her bank account.
She has also been earning money from her social media career – rapper Young Thug hired her for his event in Atlanta, Georgia, where she performed as an exotic dancer and earned an amount, however, she was obliged by her contract not to disclose how much.
#Exclusive #Features #Updates #Jose_Guerra #Maliah_Michel Maliah Michel x Jose Guerra https://t.co/yQVxdKdkZK https://t.co/z1WlUE4jGO pic.twitter.com/2VVhKj5MM8

— SuperBlackGoals (@SuperBlackGoals) April 7, 2017
Her most successful social platform is Instagram with over 1.6 million followers, on which she often shares her workout routines with her fans, and memes and videos she finds funny. Maliah has 115,000 followers on Twitter, and over 250,000 'likes' on Facebook. Maliah created a YouTube account in 2016 and attracted around 2,000 subscribers however she has not posted for some time. Sources estimate her net worth at over $300,000, as of July 2019, accumulated from her varied activities since 2001.
Private life
Maliah's private life was quite interesting to the media a few years ago, when she dated popular rapper and singer Drake – the two met in 2010 at a Houston-based club called 'Dreams'. where Drake saw her performing. He invited her to dance in one of his music videos shot in Jamaica, where Drake and she shared their first kiss. Although their relationship was short-lived, they were under huge media pressure during the time. In later interviews, Maliah said that Drake tried to stop her from stripping, which she refused as she will decide for herself when it's time to retire.
Maliah dated singer Sean Kingston in 2011, and in 2014 popular American basketball player James Harden who plays for the Houston Rockets, but both of these relationships were short-lived as well. Currently Maliah is single and unmarried, and not dating anyone famous as her private life details are unknown.Maliah has discussed that black women don't have the liberty to be sexual as they would be automatically perceived as woman who have no morals.
Maliah considers that black women could use their seductive powers three times longer than any other women, as they age more slowly than others. She considers herself to be sapiosexual, an animal lover, fitness addict and a woman of fate. Maliah was often brave enough to talk about things that everyone thinks but are afraid to say, such as events that happen in the dark places of show business.
Maliah Michel Body Measurements, Height and Weight
Maliah is mostly known for her beautiful curves and vital statistics of 36-26-44 ins. She is 5ft 7ins (1.70m) tall and weighs around 136lbs (62kgs). She has black hair and dark brown eyes.